Rare 17-Carat Blue Royal Diamond to Be the Star of Christie's Geneva Magnificent Jewels Auction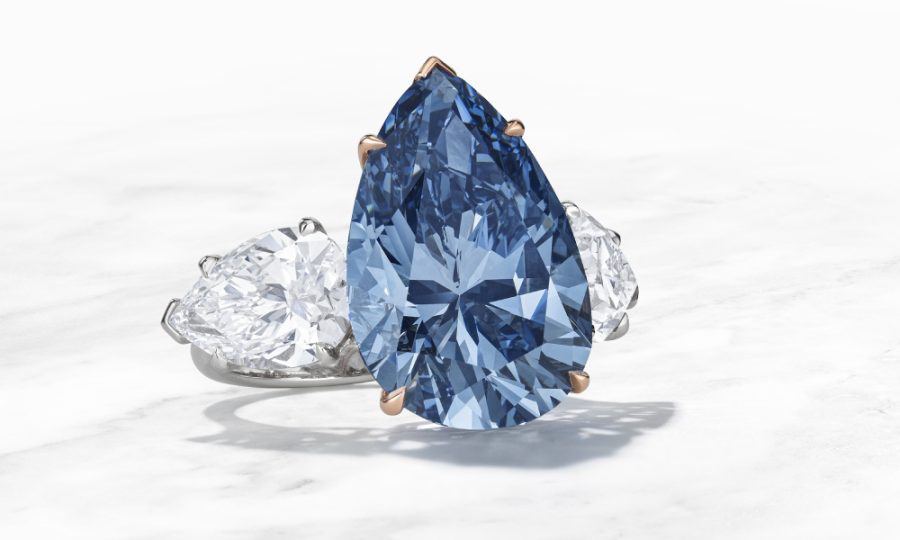 Blue Royal / 17-carat blue diamond
A rare gem is making headlines in the world of luxury: the Blue Royal, a stunning 17-carat blue diamond, is poised to be the highlight of the upcoming Christie's Magnificent Jewels auction in Geneva on November 7.
The diamond's estimated worth ranges from an eye-watering $35 million to $50 million, setting the stage for a potential bidding war among collectors and connoisseurs. The Blue Royal marks a milestone for Christie's; the auction house has not offered such a large blue diamond for sale before. The last notable blue diamond sold by Christie's was the 14-carat Oppenheimer diamond, which fetched $57 million in 2016.
Known for their rarity and the depth of their color, blue diamonds are highly coveted. They have often been the highlight of major auctions, but the Blue Royal stands out even in this illustrious category for its size and quality. "The Blue Royal is not just a gemstone; it's a masterpiece," said an insider from Christie's. "Its size, combined with its color and clarity, makes it one of the most sought-after diamonds in the world."
The diamond's upcoming auction is likely to attract global attention, not only for the gem itself but also for what it signifies in terms of market trends. Will it exceed its estimated price, or could it potentially break records? The intrigue surrounding this rare gem will be answered only when the hammer falls on November 7.
In any case, the Blue Royal diamond's appearance on the auction block is more than just a sale—it's an event, and one that aficionados of luxury won't want to miss.