Tiffany & Co. Unveils the New Bird on a Rock Pendant Watch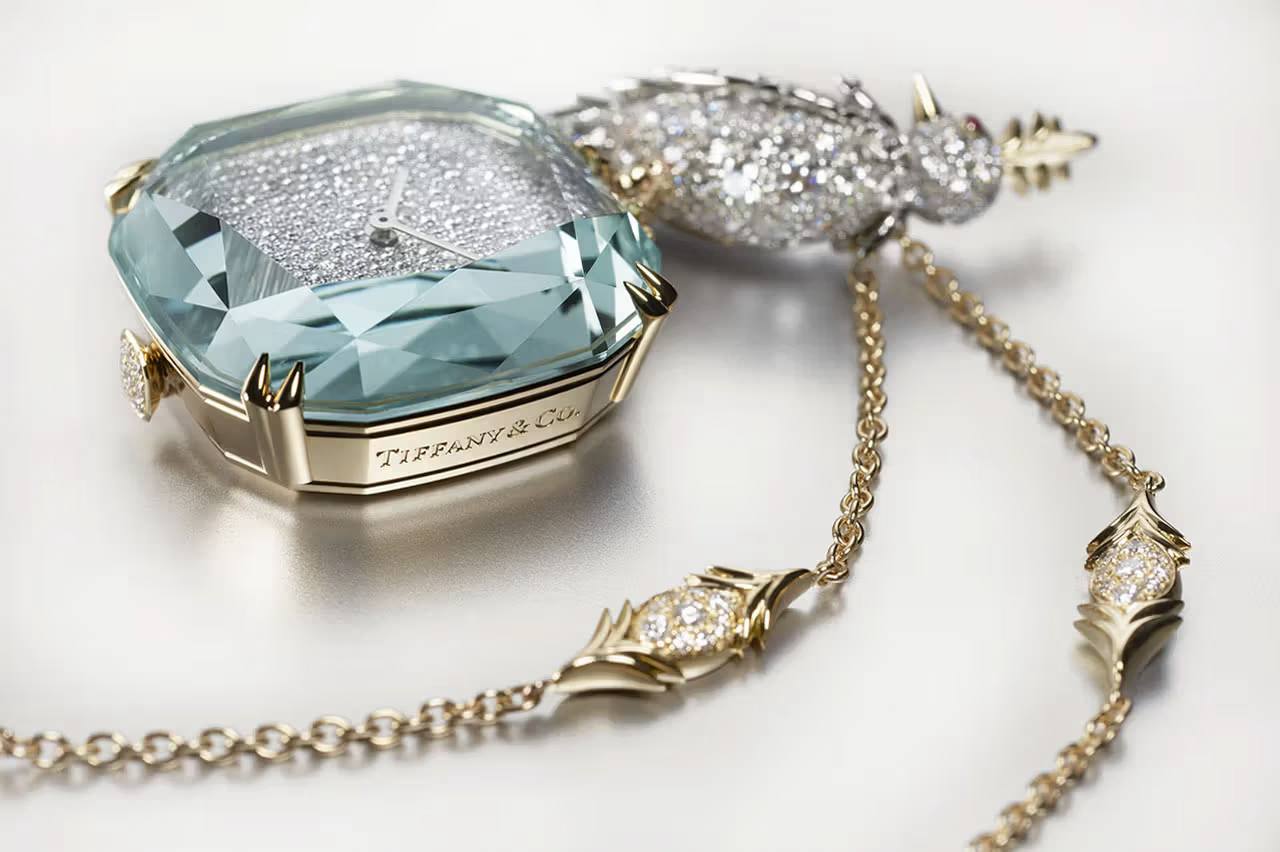 Tiffany & Co. / Bird on a Rock pendant watch
Tiffany & Co. have unveiled their new Bird on a Rock pendant watch, a reimagination of Jean Schlumberger's 1965 bird designs. Crafted from a 34-carat aquamarine crystal, 18-carat gold, and a crystal dial encrusted with 461 diamonds weighing in total 1 carat, the new creation is a testament to the timeless luxury associated with Tiffany & Co.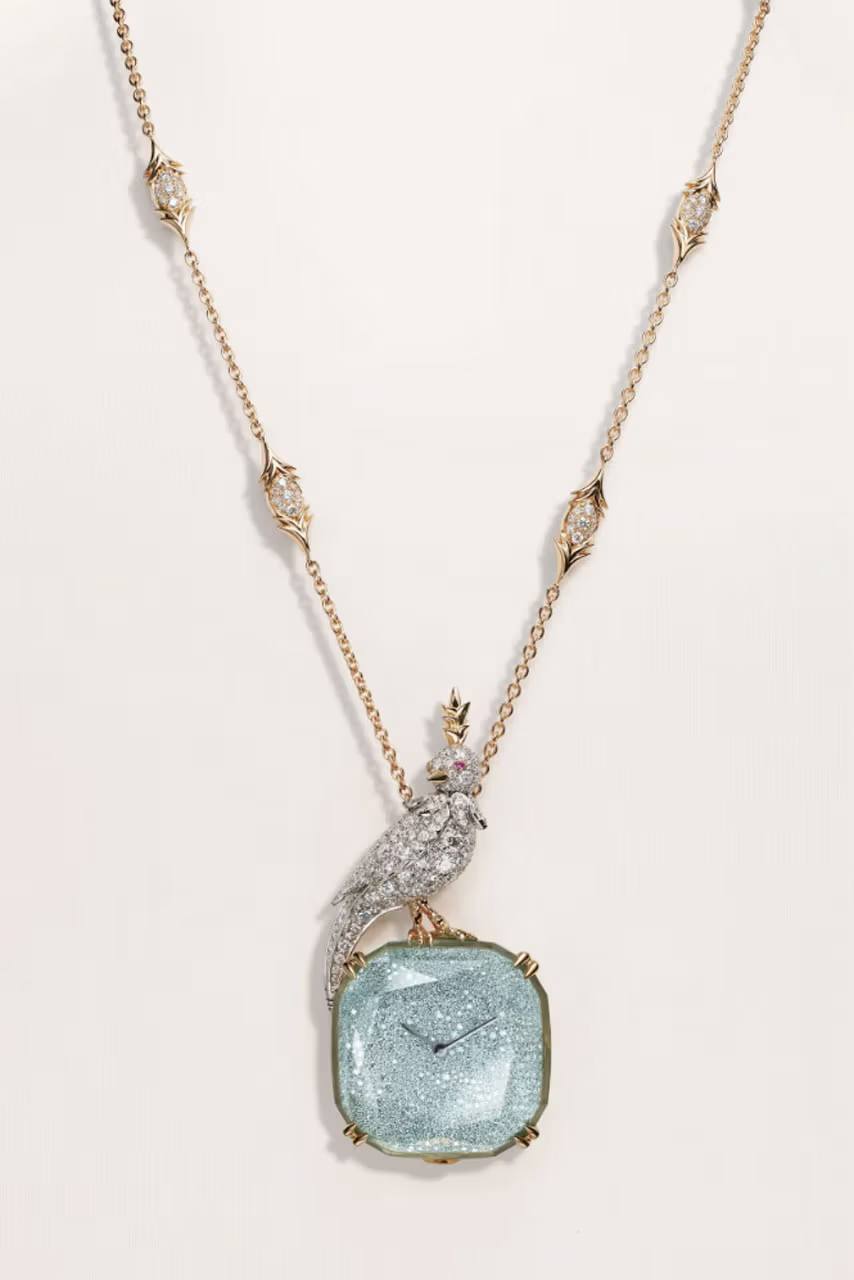 Tiffany & Co. / Bird on a Rock pendant watch
The bird itself is made from platinum and yellow gold, its feathers adorned with diamonds totalling three carats, while its eyes are crafted from pink sapphires. The unveiling of this exquisite piece is set to take place at an auction in Geneva this November.