Kim Jones Reveals His Most Streamlined Collection Yet for Fendi Spring/Summer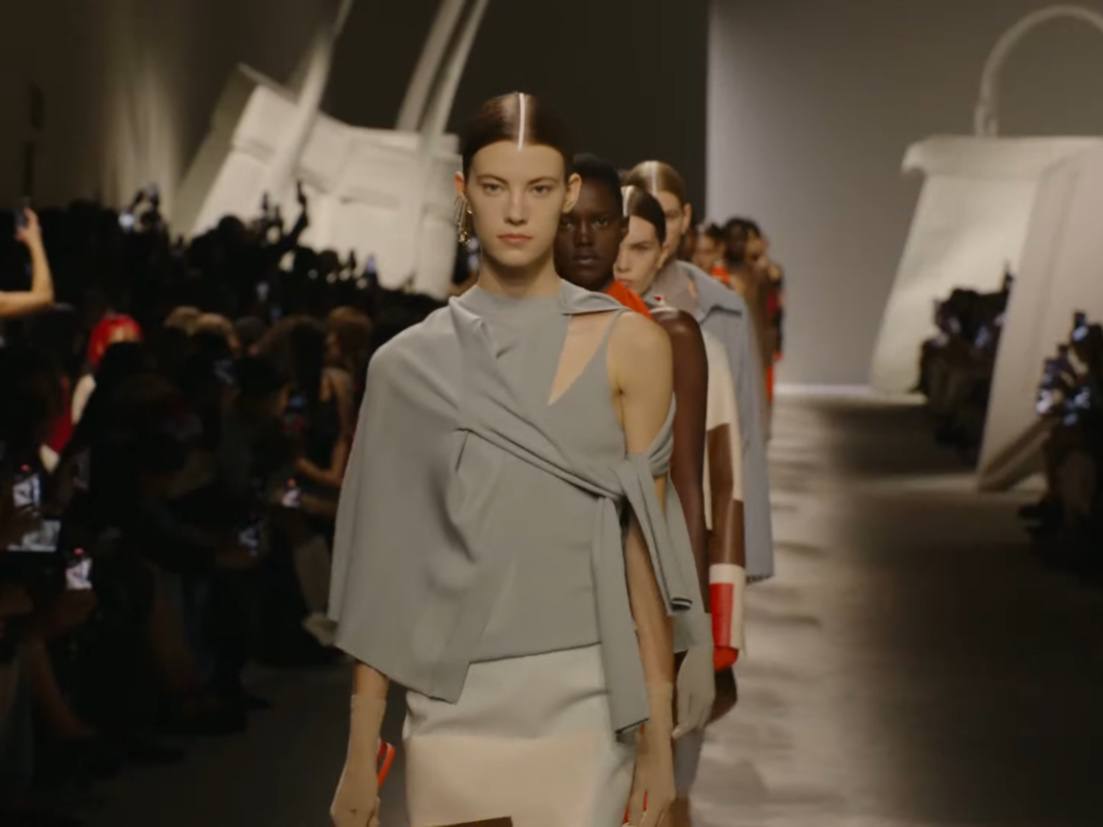 Fendi's Spring/Summer 2024
Sleek, sophisticated, and meticulously curated, Fendi's Spring/Summer collection under Creative Director Kim Jones marks a new standard for the fashion house. Stripped of excess and overflowing with purpose, the collection is a testament to restrained luxury.
The palette is notably subdued, sticking to a harmonious blend of grey-blue, bright orange, and pale yellow. In keeping with the "less is more" theme, the designs are straightforward yet eye-catching, featuring lightweight cardigans and dresses that seem to envelop the models with their sleeves and ties.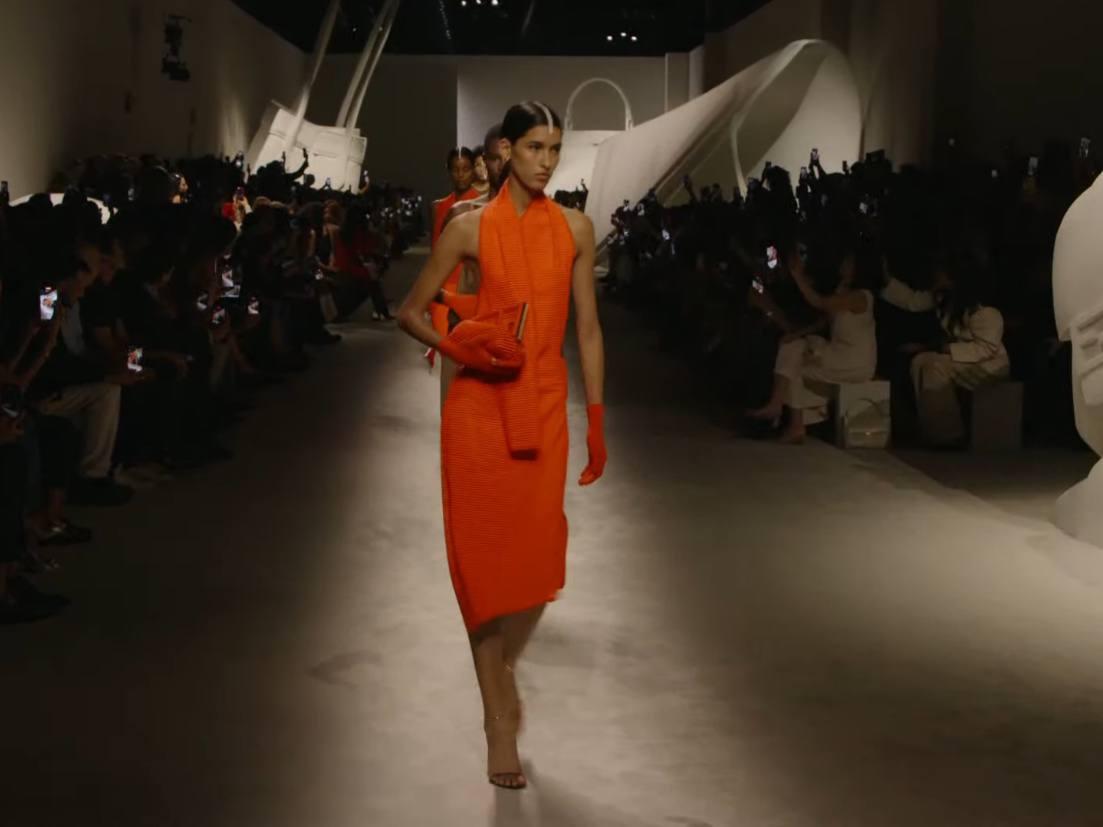 Fendi's Spring/Summer 2024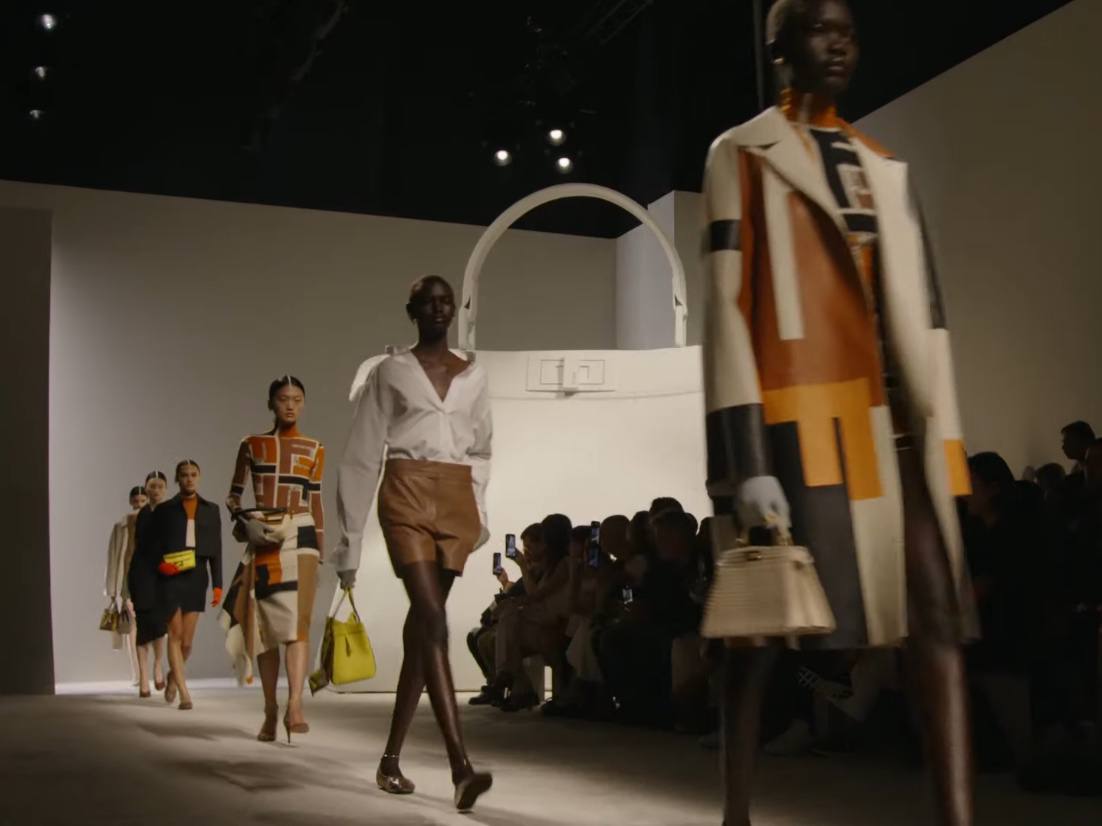 Fendi's Spring/Summer 2024
Accessories, particularly bags, are handled with such delicacy that one feels as if grabbing them too tightly would be an offense. Not to be overlooked are the prints; letter "F" graphics in varying shades of brown converge to create what could be mistaken for cubist artworks.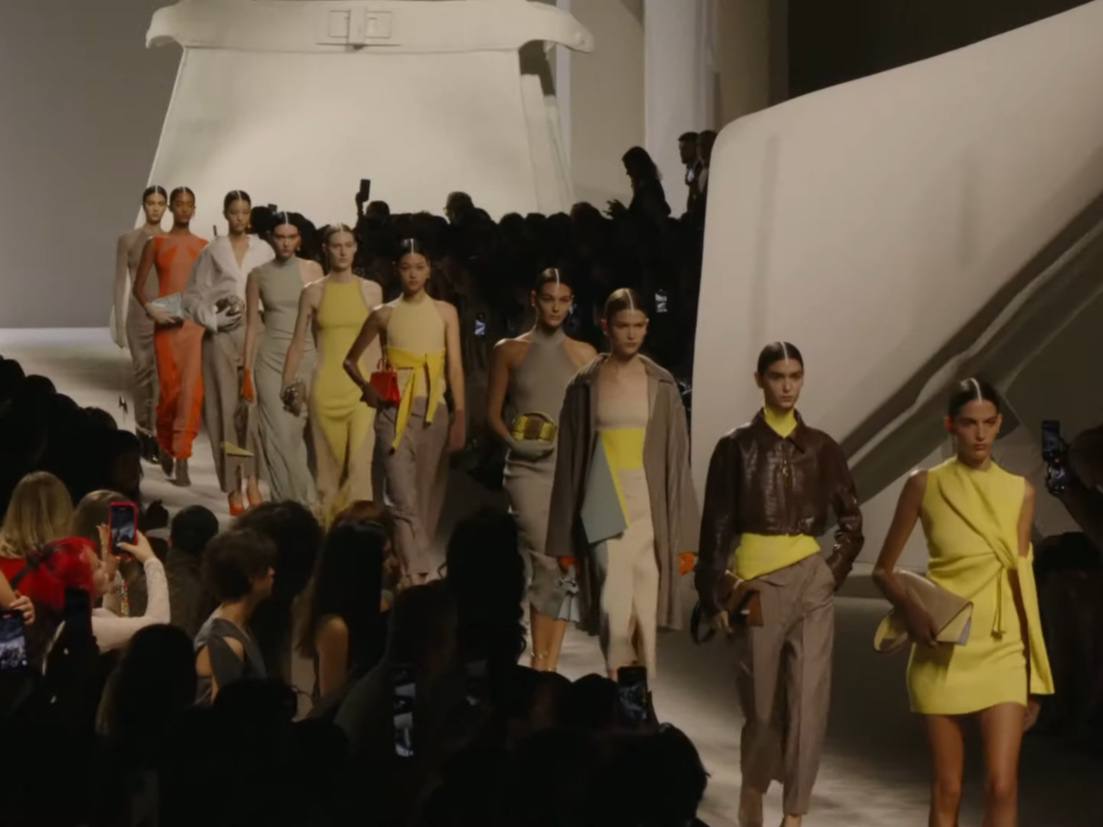 Fendi's Spring/Summer 2024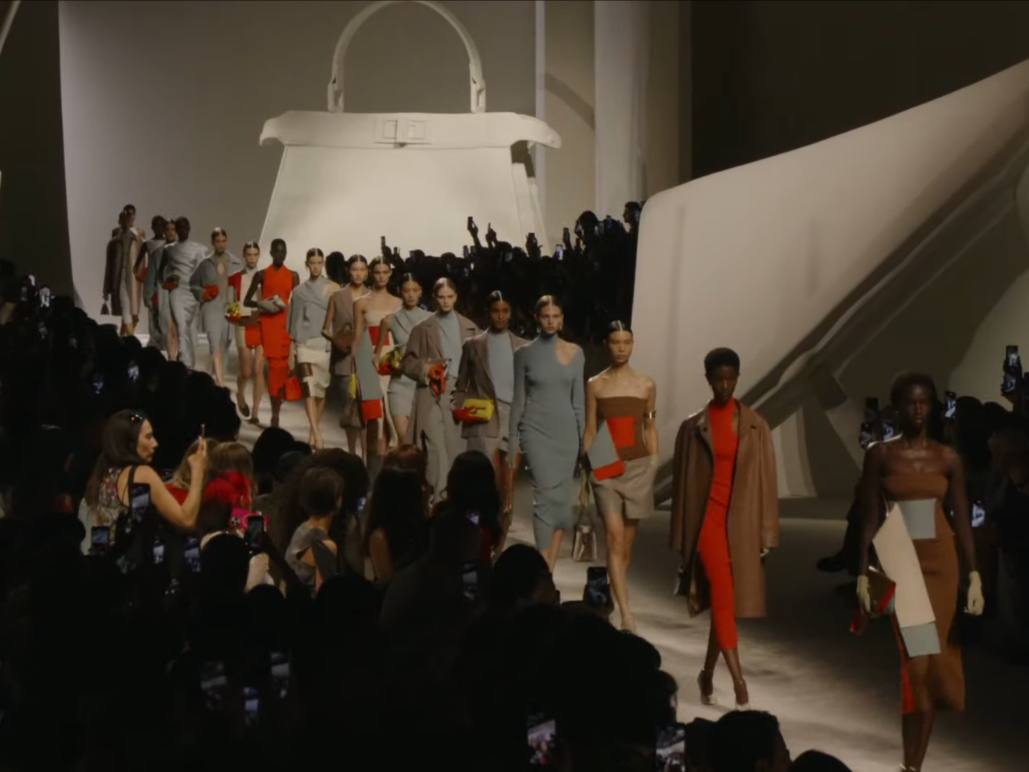 Fendi's Spring/Summer 2024
If one had to sum up the collection in a single word, it would be "precise"—a term that typically bodes well for commercial success. The garments' simplicity leaves room for the craftsmanship to shine, making each piece not just a fashion statement but an artistic expression.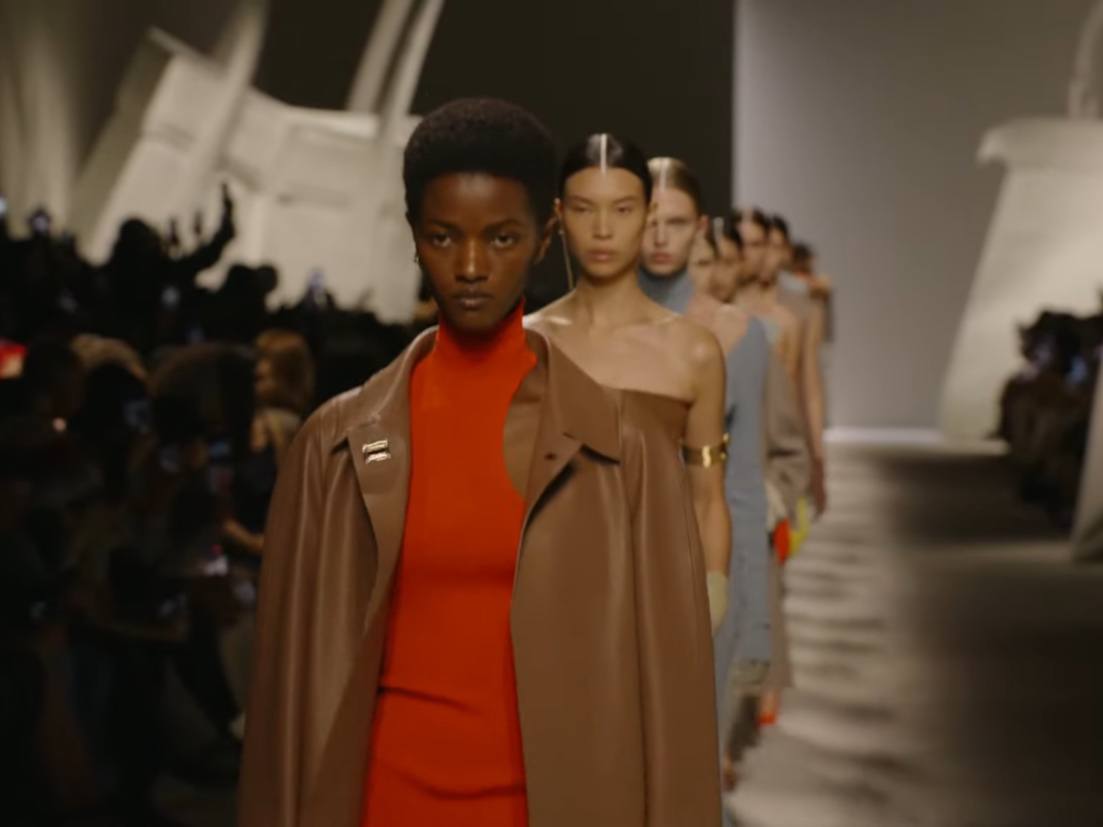 Fendi's Spring/Summer 2024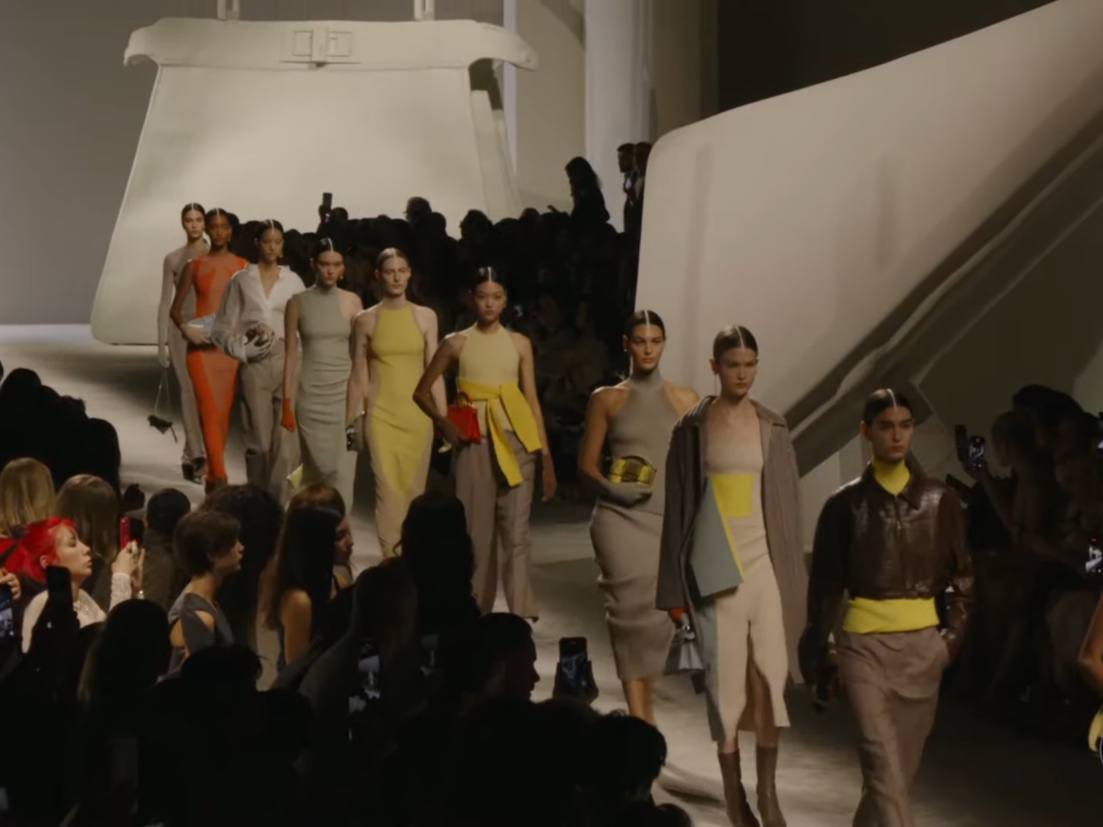 Fendi's Spring/Summer 2024
This season's Fendi collection is one that doesn't shout; it whispers—telling a tale of understated elegance that is likely to resonate with those who appreciate the finer things in life. It strikes the delicate balance of being unobtrusive yet unforgettable, making it likely to succeed in the competitive world of luxury fashion.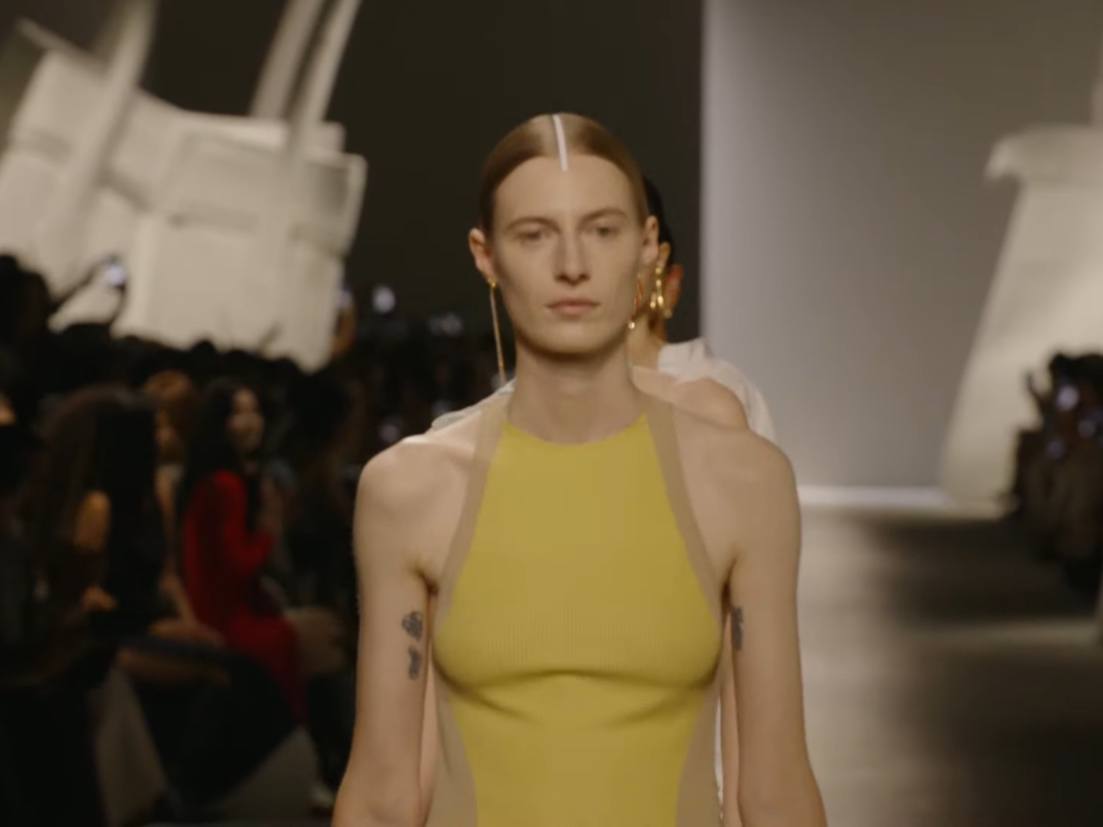 Fendi's Spring/Summer 2024
The collection is expected to hit stores soon, and judging by its reception, it's destined to make waves.