The Wait is (Sorta) Over: Ann Demeulemeester Drops "A" Unisex Perfume and It's as Elusive as You'd Expect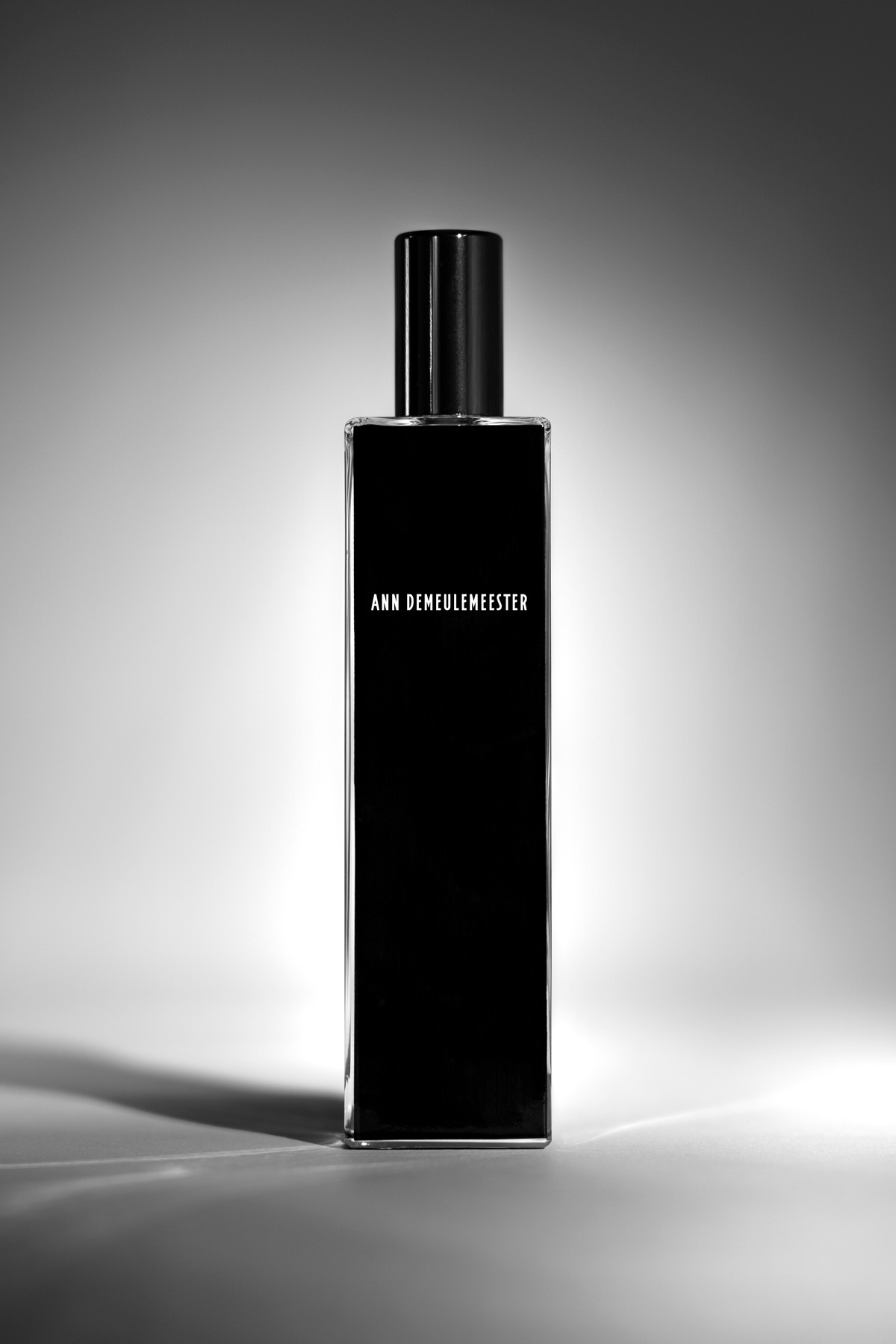 Ann Demeulemeester / "A" Unisex
Ann Demeulemeester has long been a name that resonates in the hallowed halls of fashion. Renowned for her unique blend of romanticism and modernism, the Belgian designer has now channeled her creative spirit into the olfactory world. Her new fragrance, simply titled "A," serves as an aromatic lexicon of her visual and emotional language.
Story
The fragrance "A" centers around the initial of the designer and the first letter of the alphabet, serving as a symbol of core values and constancy. Designed personally by Ann Demeulemeester, the scent reflects the poetic purity and structural serenity that have long defined her designs. Far from a mere imitation, "A" stands as a unique scent composition inspired by the primordial and mysterious aspects of nature.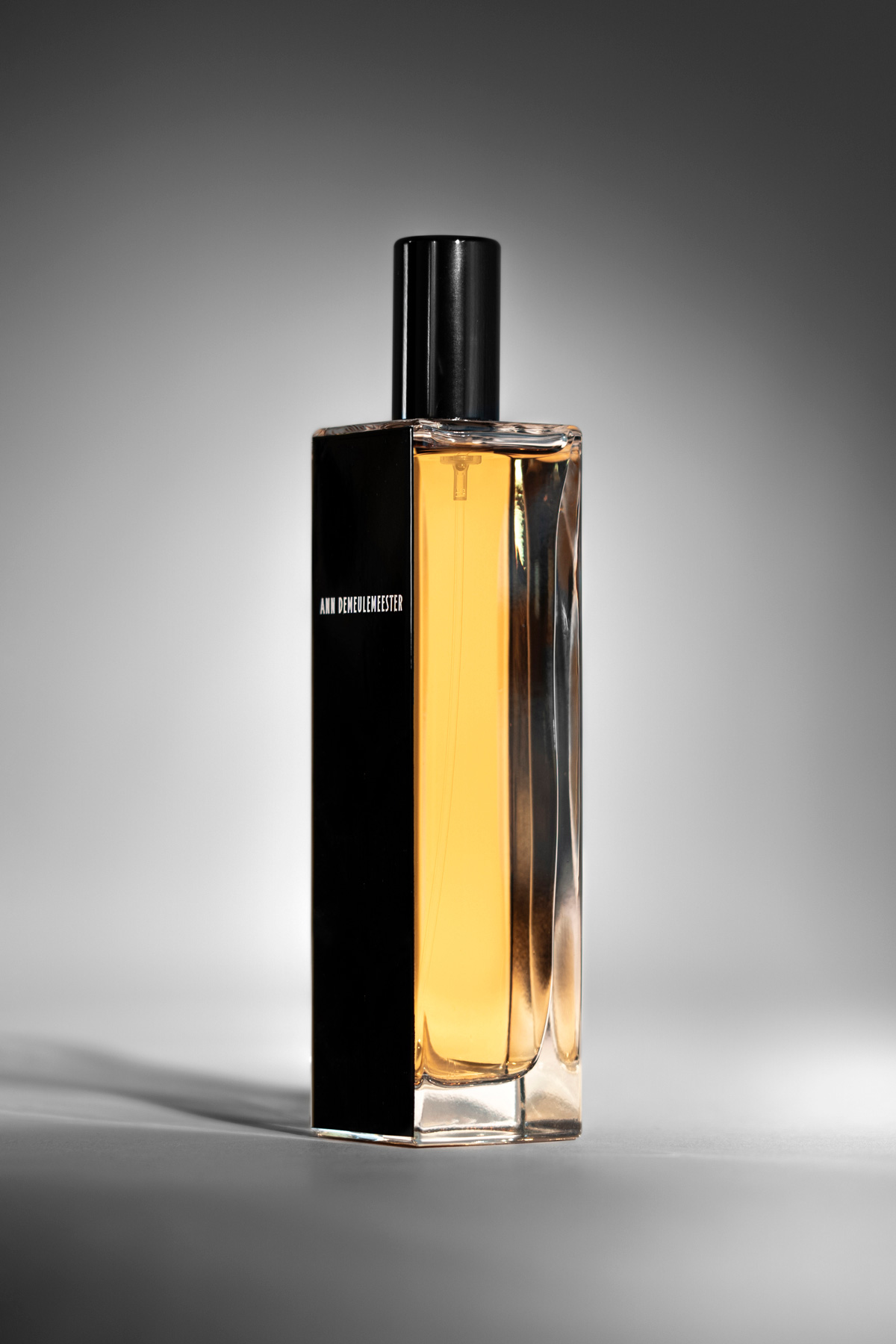 Ann Demeulemeester / "A" Unisex
Scent
This beguiling aroma is crafted from essential oils sourced from the finest quality natural, raw materials. Top notes of clove, cumin, Ceylon cinnamon, Sicilian lemon, and Calabrian bergamot dance lightly above a poetic heart of narcotic jasmine and May rose, darkened by the sensual richness of birch-oiled leather. The scent finds its balance with earthy base notes of patchouli, vetiver, rose-, and sandalwood, resulting in an enigmatic blend that captures the essence of the designer.
Design
The fragrance is housed in a columnar glass flacon cut in the sleek, modernist lines that are characteristic of Ann Demeulemeester's work. The bottle reveals a sharp letter "A" when viewed through its citrine-colored contents, while the black facet renders the bottle entirely black when turned at an angle. The bottle comes embedded in a case upholstered in blank painter's canvas, echoing the interior of Demeulemeester's Antwerp boutique. An ornithomorphic portrait of the designer, captured by Patrick Robyn in 1992, graces the inside of the lid, reflecting the instinctive and nature-centric poetry of the fragrance.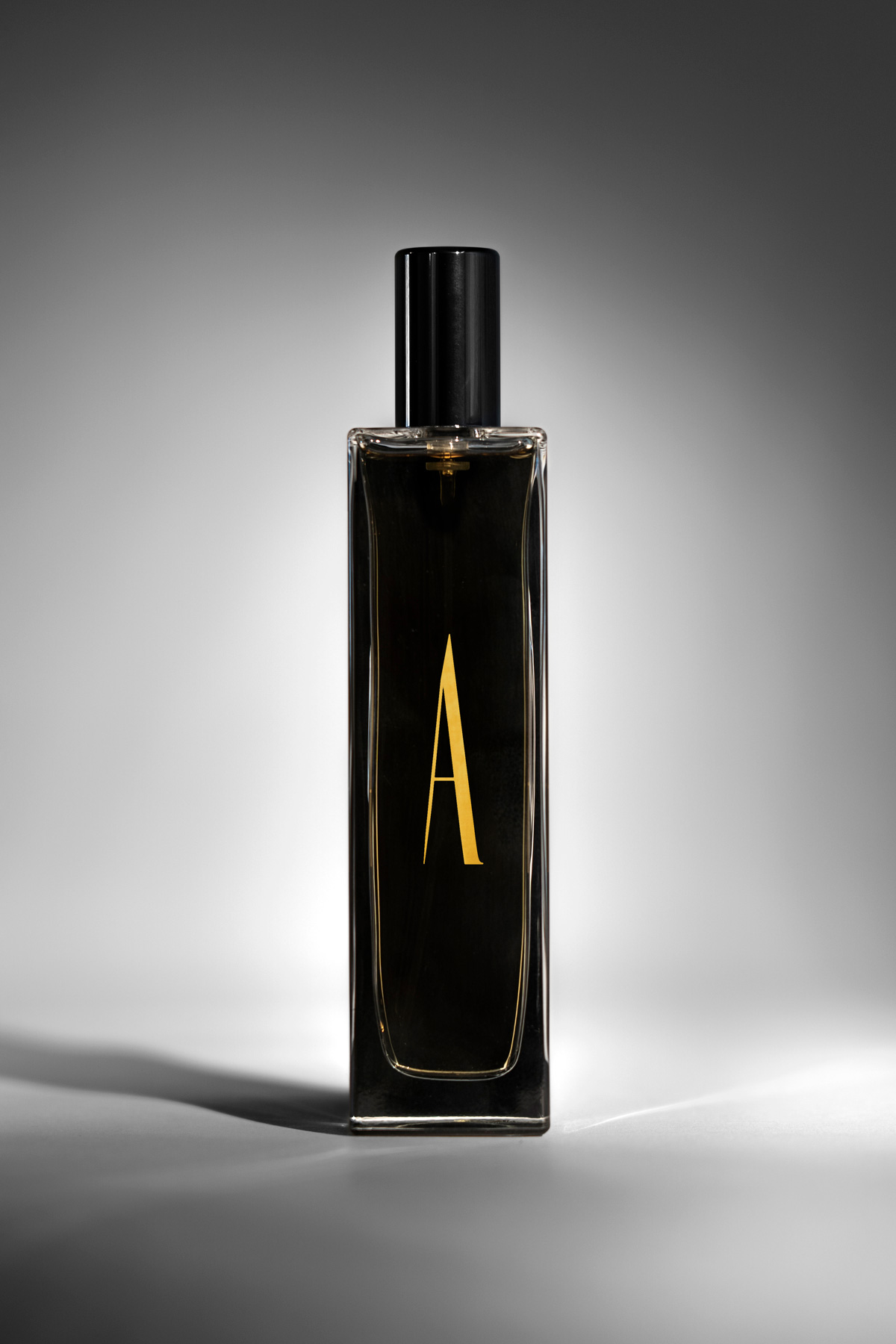 Ann Demeulemeester / "A" Unisex
The fragrance encapsulates the designer's three decades of contributions to the fashion industry. Ann Demeulemeester, who retired from her brand in 2014 before it was purchased by Claudio Antonioli in 2020, has recently ventured into furniture and homeware. Her new fragrance "A" was co-created with her son, Victor Robyn, and serves as an olfactory exploration of her enduring vision.
In an era where fashion often intersects with fragrance, "A" by Ann Demeulemeester stands out as an olfactory art form, a liquid monument to the designer's extraordinary life and creative journey.