Van Cleef & Arpels Unveils Its Grand Flagship Store in Seoul: A Five-Story Jewel Box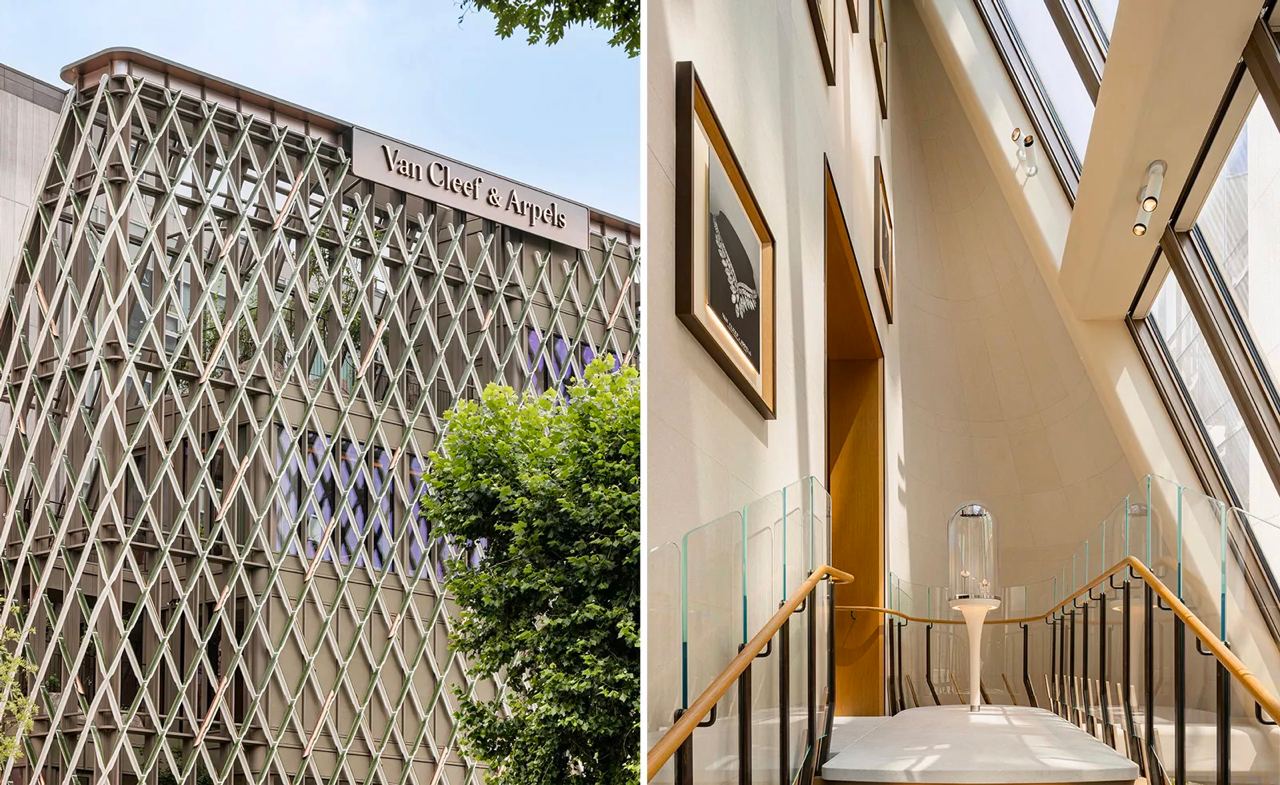 Van Cleef & Arpels / Grand Flagship Store in Seoul
Van Cleef & Arpels, the distinguished French jewelry house, has introduced its monumental flagship store in the heart of Seoul. Comprising five floors, the new space has been likened to a vast jewelry box, reflecting the luxury and elegance that the brand is renowned for.
Architecture by Jouin Manku:
The magnificent design is a collaboration with the celebrated architecture and design studio Jouin Manku. Known for their ability to create immersive experiences, the studio has seamlessly merged French and Korean visual codes to create a structure that resonates with both the brand's heritage and the local culture.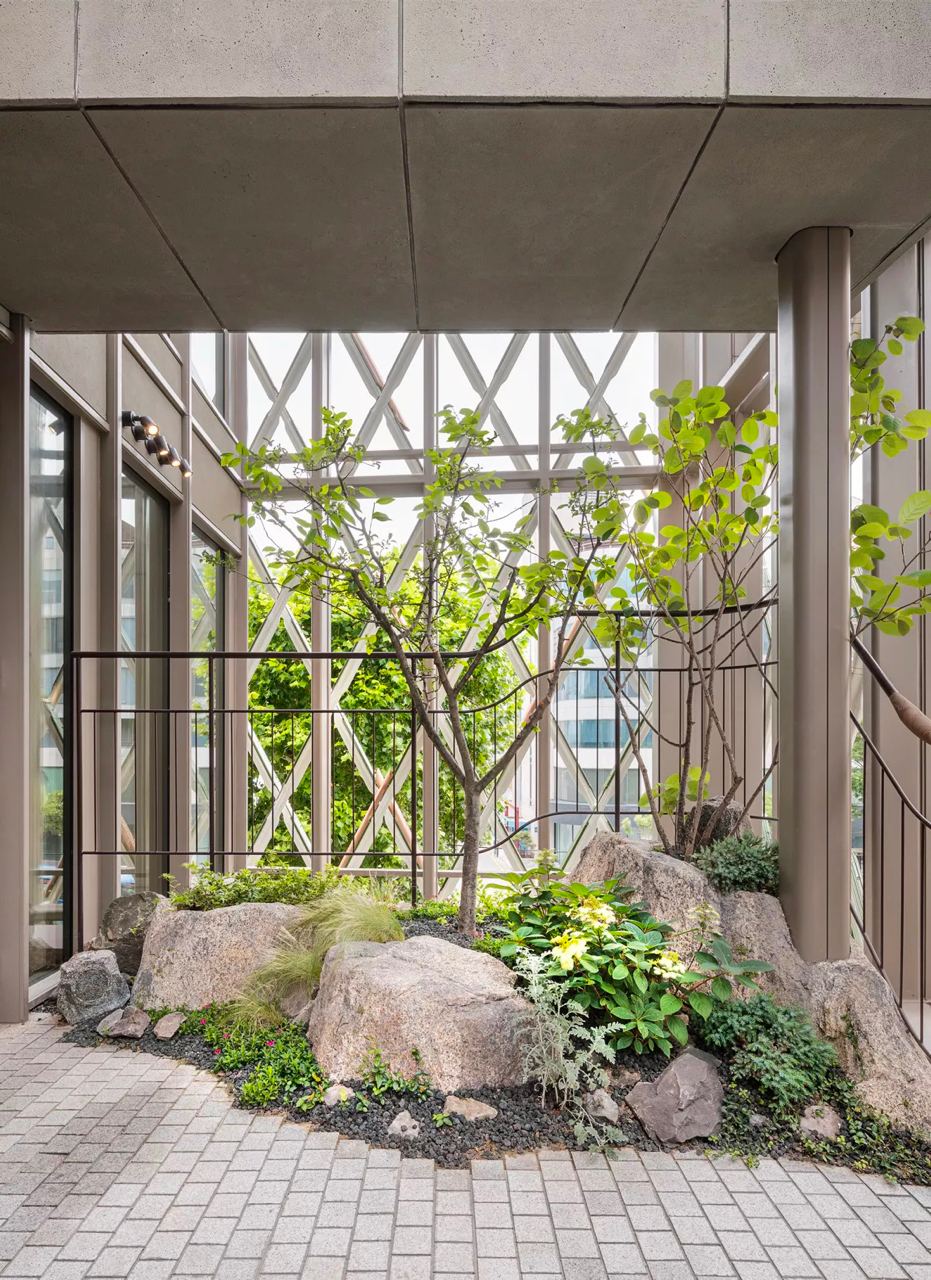 Van Cleef & Arpels / Grand Flagship Store in Seoul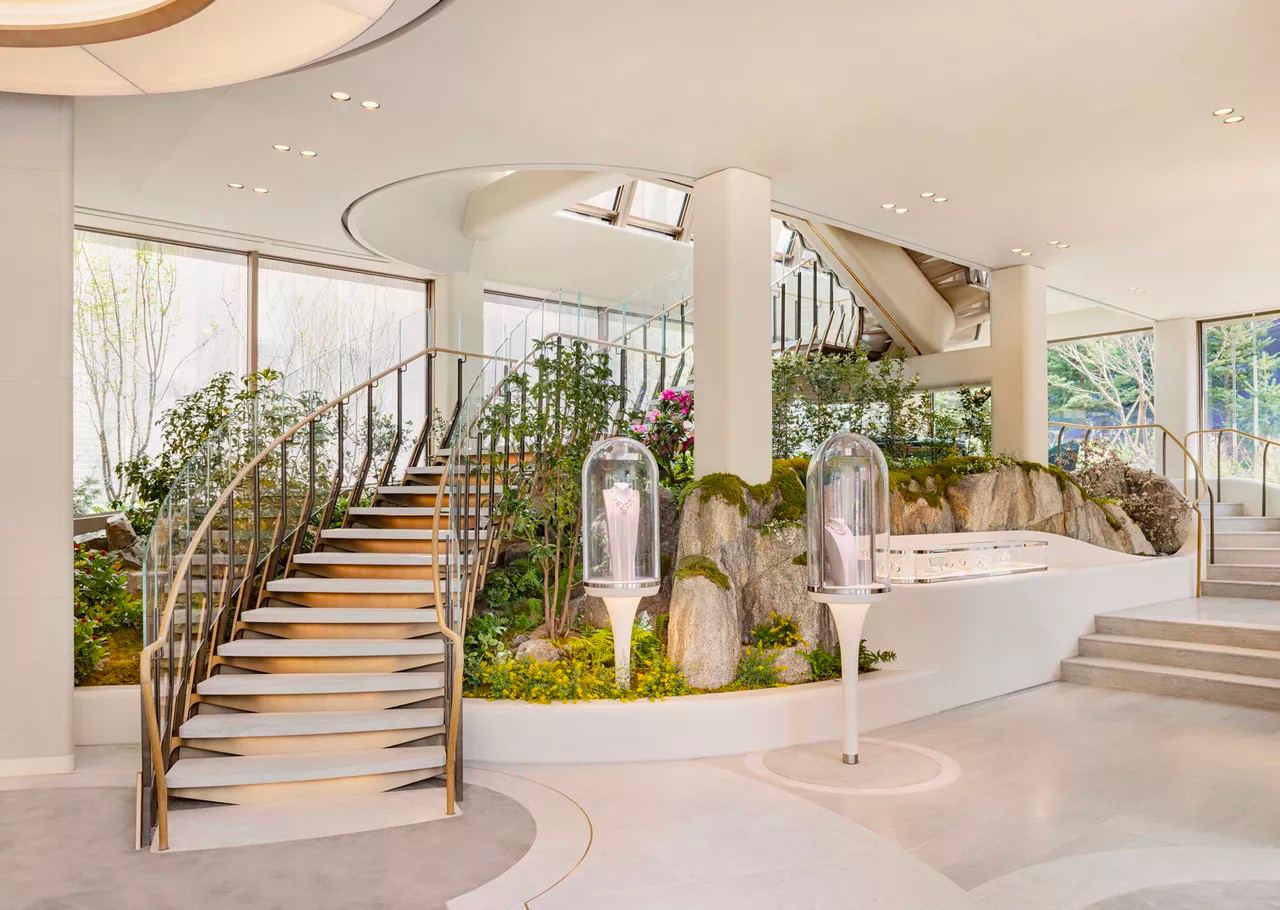 Van Cleef & Arpels / Grand Flagship Store in Seoul
A Fusion of Urban and Natural Elements:
One of the striking features of the store is its blend of urban architecture and natural elements. The building is embraced by gardens featuring stones and plants, recurring motifs in Van Cleef & Arpels' jewelry designs. These gardens will transform with the seasons, adding a dynamic visual appeal.
The Facade: A Work of Art:
The facade itself is a work of art, enveloped in traditional Korean celadon ceramics, aluminum, and illuminated panels. The use of celadon, a symbol of refinement in Korean art, infuses the structure with a sense of historical resonance and aesthetic grace.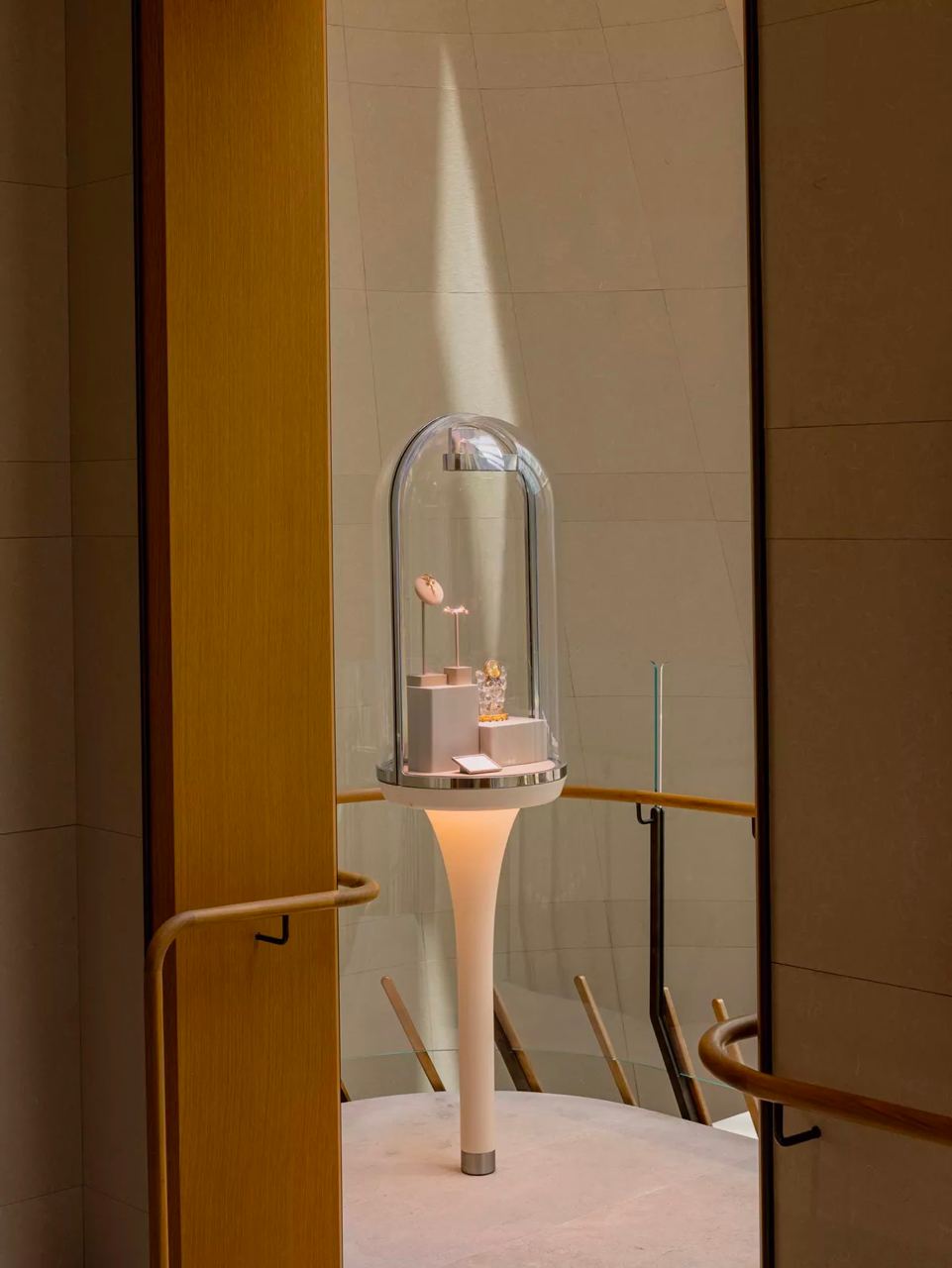 Van Cleef & Arpels / Grand Flagship Store in Seoul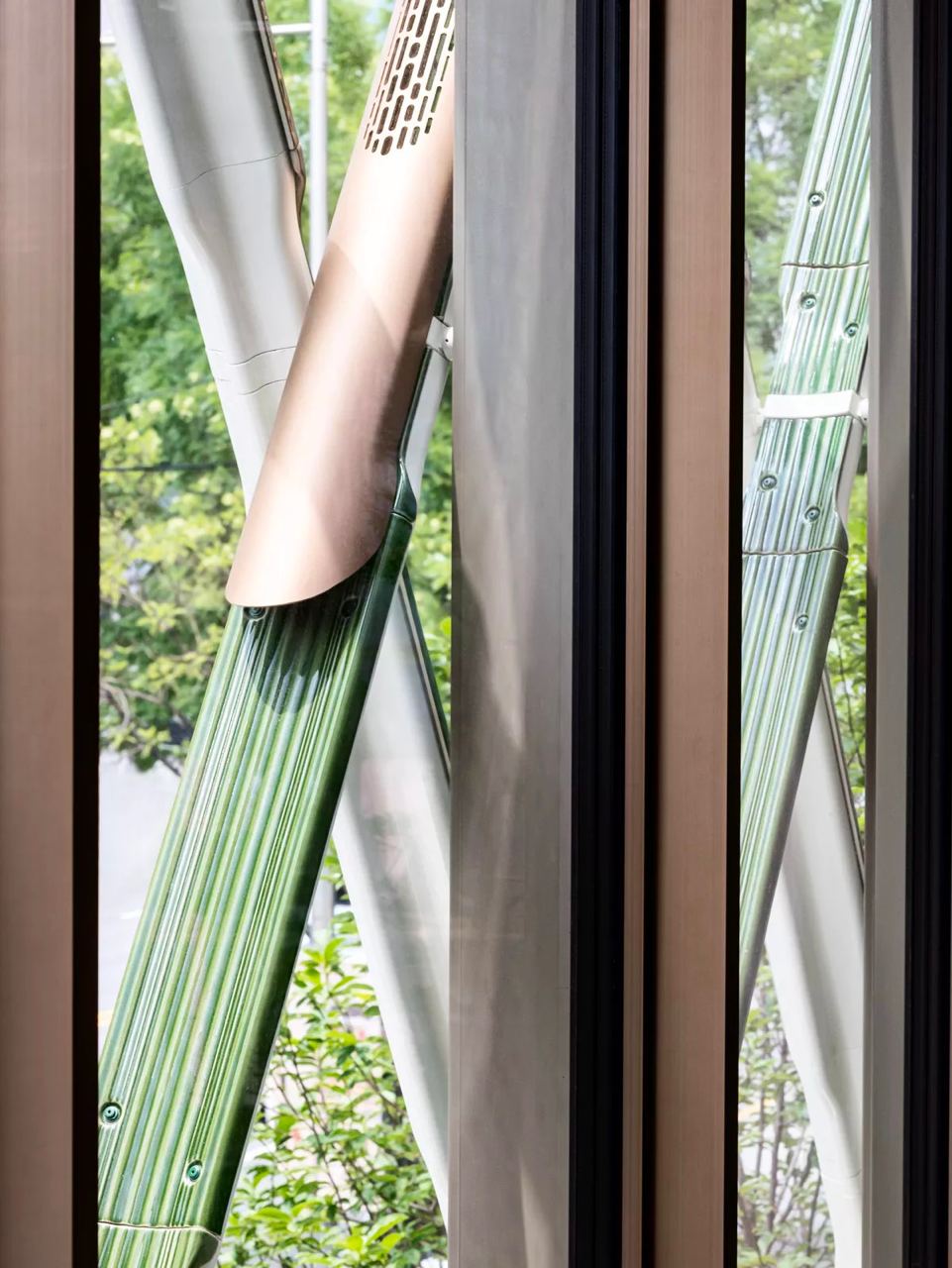 Van Cleef & Arpels / Grand Flagship Store in Seoul
The Interior: A Symphony of Elegance:
Inside, the store unfolds over five levels, each offering a unique exploration of Van Cleef & Arpels' collections. The design plays with light, texture, and space, drawing visitors into a world that is as meticulously crafted as the jewelry itself.
An Homage to Heritage and Innovation:
The new flagship store is more than just a retail space; it's an architectural statement that pays homage to the brand's French roots while embracing Korean traditions. It stands as a testament to Van Cleef & Arpels' commitment to innovation, artistry, and the celebration of beauty in all its forms.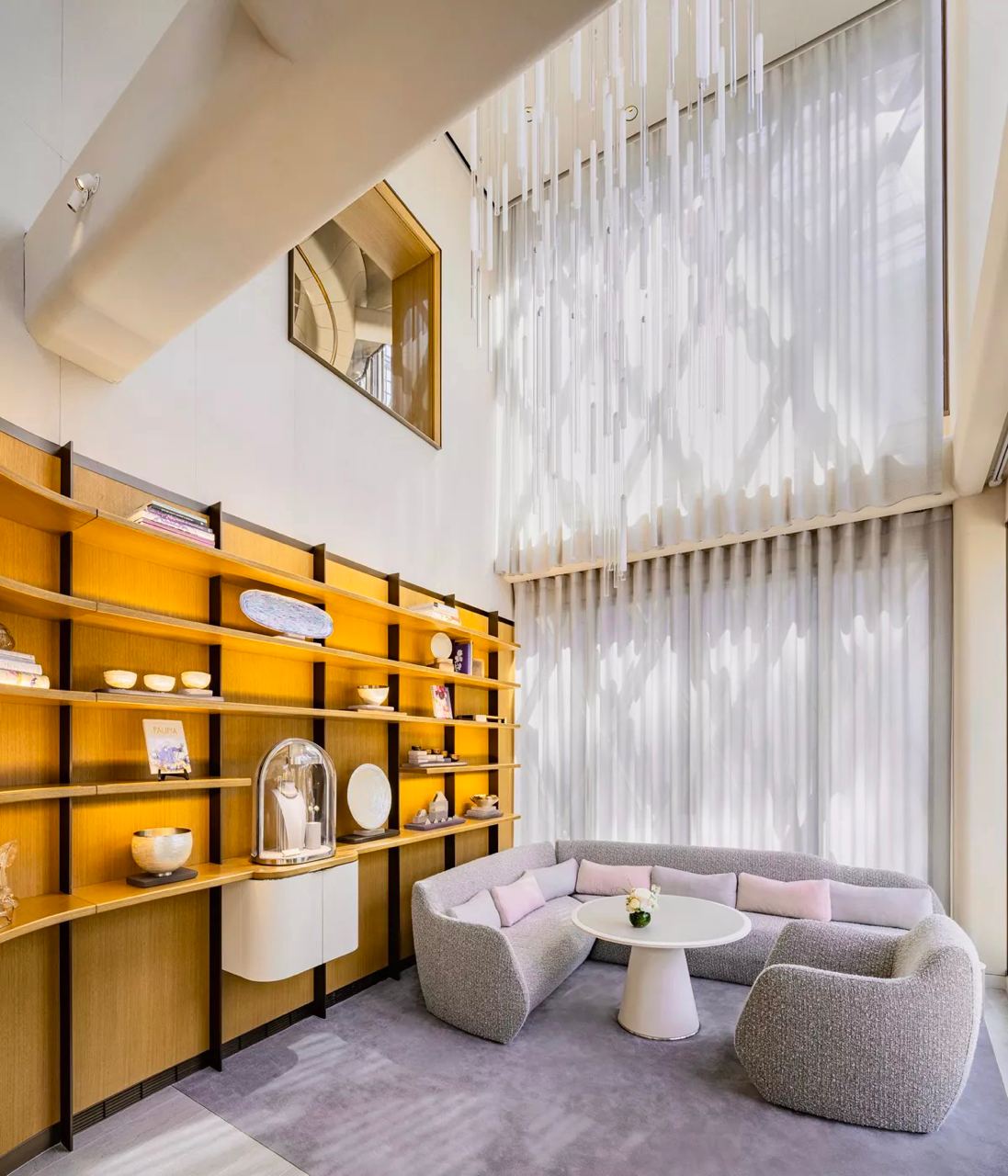 Van Cleef & Arpels / Grand Flagship Store in Seoul
The new Van Cleef & Arpels flagship in Seoul is an architectural marvel that transcends the conventional retail experience. It's a space where French elegance meets Korean artistry, and where the luxurious world of Van Cleef & Arpels comes to life in a tangible, unforgettable way. Whether a lover of fine jewelry or an admirer of architectural design, a visit to this flagship store promises a mesmerizing experience. It's not just a store; it's a symbol of timeless elegance and a tribute to the harmony of cultures.