Stanley Tucci Partners with GreenPan for an Exclusive Cookware Line
Stanley Tucci / GreenPan
Stanley Tucci, widely recognized as Nigel from "The Devil Wears Prada," has a long-standing passion for culinary arts. The actor, embodying true Italian essence, is a connoisseur of food. He has already penned several culinary books, and his video recipes are utterly captivating. Thus, his decision to collaborate with cookware brand GreenPan seems wholly justified.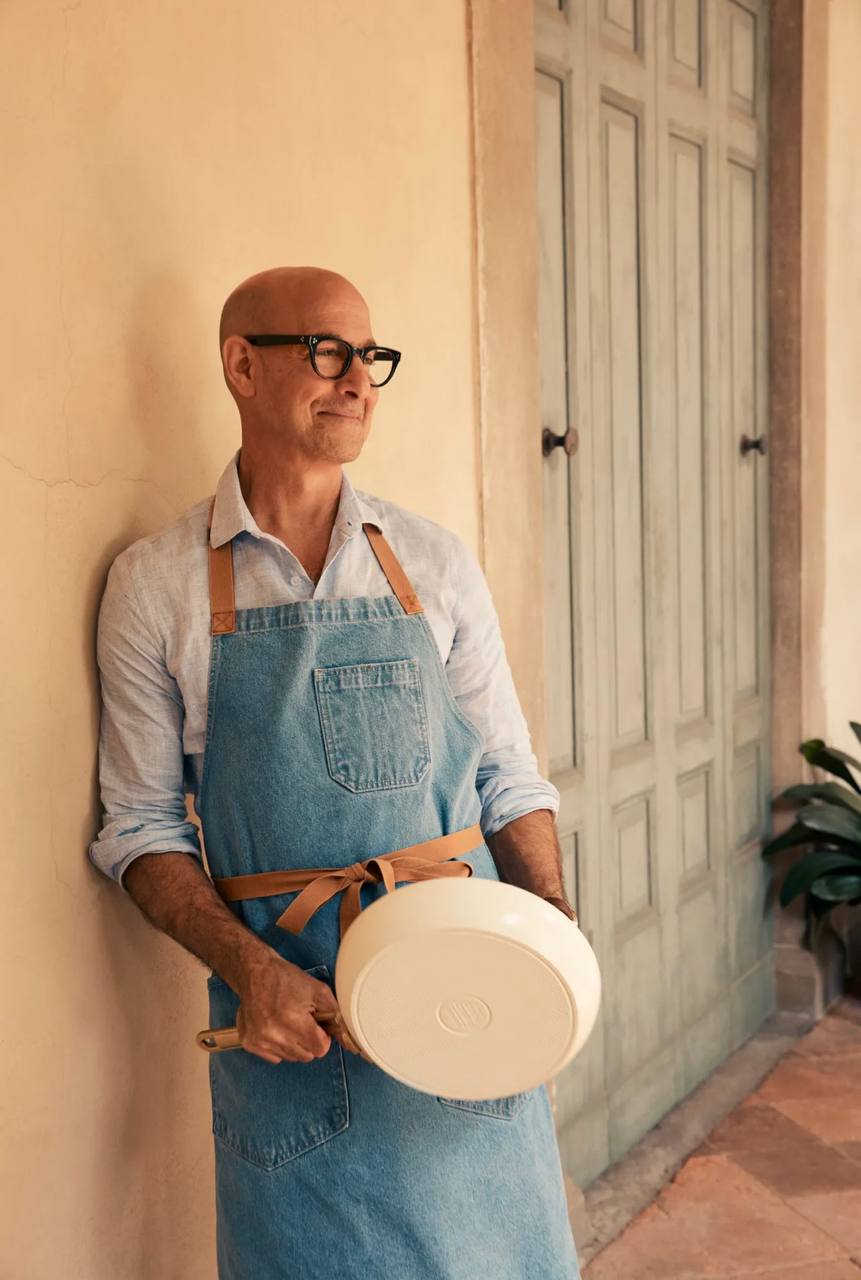 Stanley Tucci / GreenPan
The actor's love for authentic Italian cuisine is evident in this collaboration. The non-stick pans and pots are exclusively made in Italy, a condition explicitly set by Tucci. This exclusive line will be available solely at Williams Sonoma. The collection represents a perfect blend of Tucci's culinary insight and GreenPan's innovative and sustainable cookware solutions.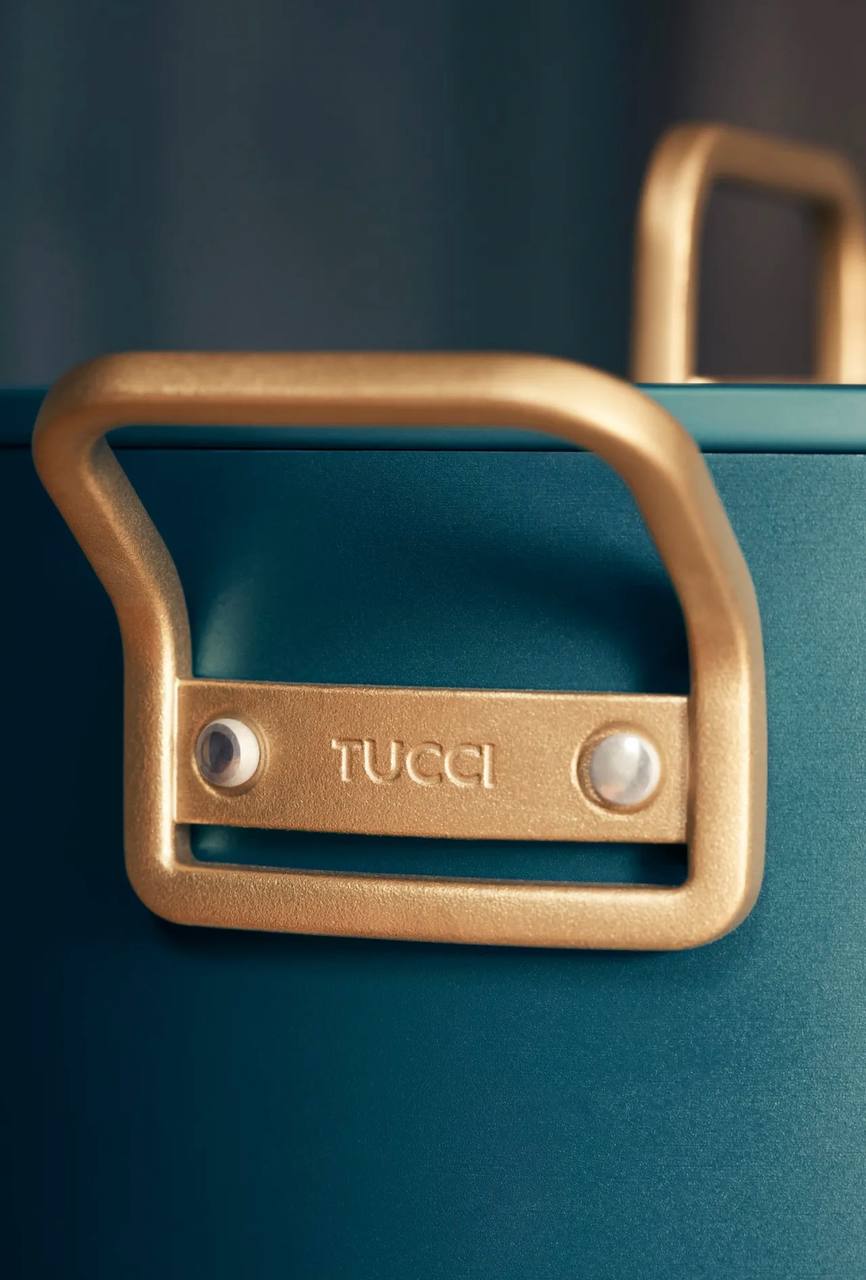 Stanley Tucci / GreenPan
Stanley Tucci brings his culinary passion and Italian flair to this collaboration, promising a range of cookware that is not only functionally superior but also aesthetically pleasing, ensuring that cooking is a delightful experience. The exclusive line stands as a testament to Tucci's dedication to quality and his profound love for Italian gastronomy.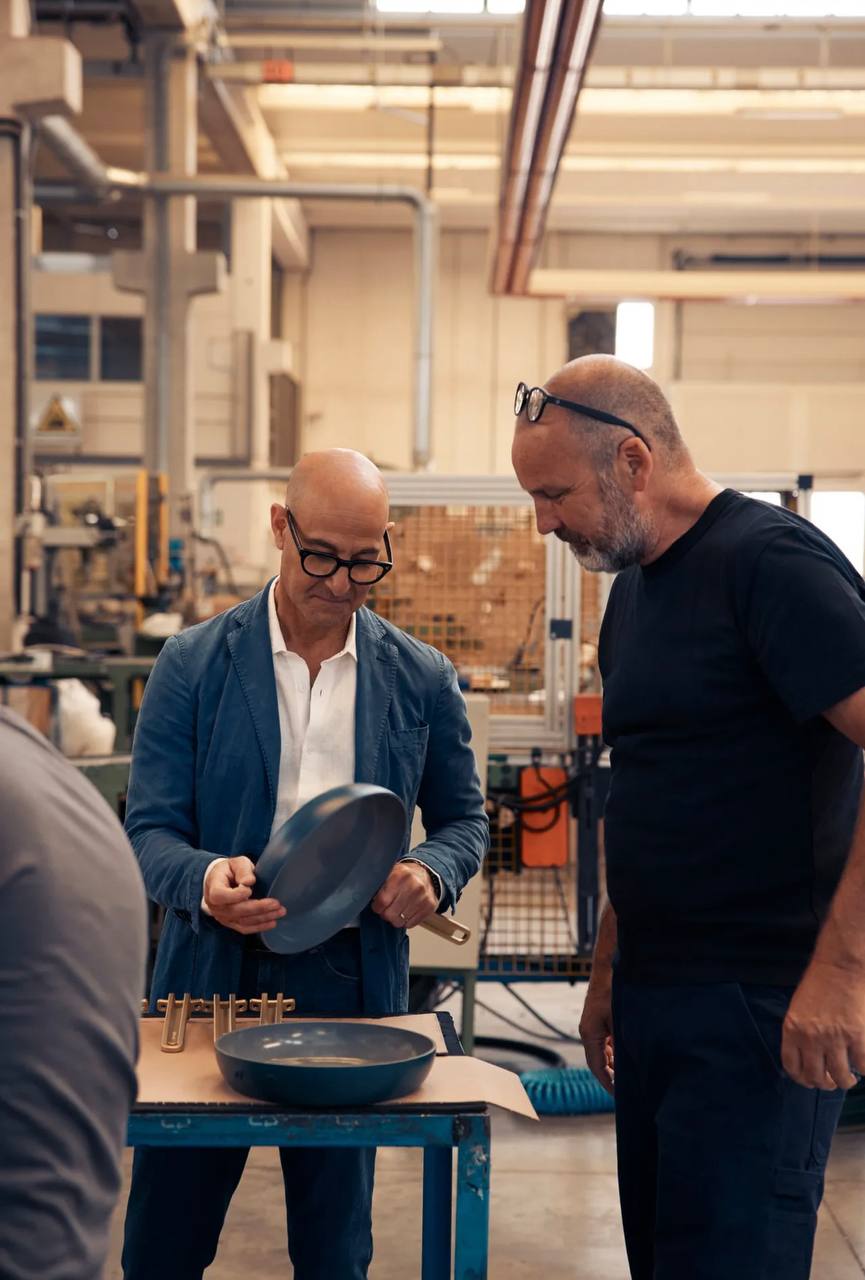 Stanley Tucci / GreenPan
For those with a passion for food, Tucci's exciting collaboration with GreenPan is a gateway to explore culinary delights, but be cautious – exploring this collaboration might awaken your hunger!