Schiaparelli Opens New Store in Beverly Hills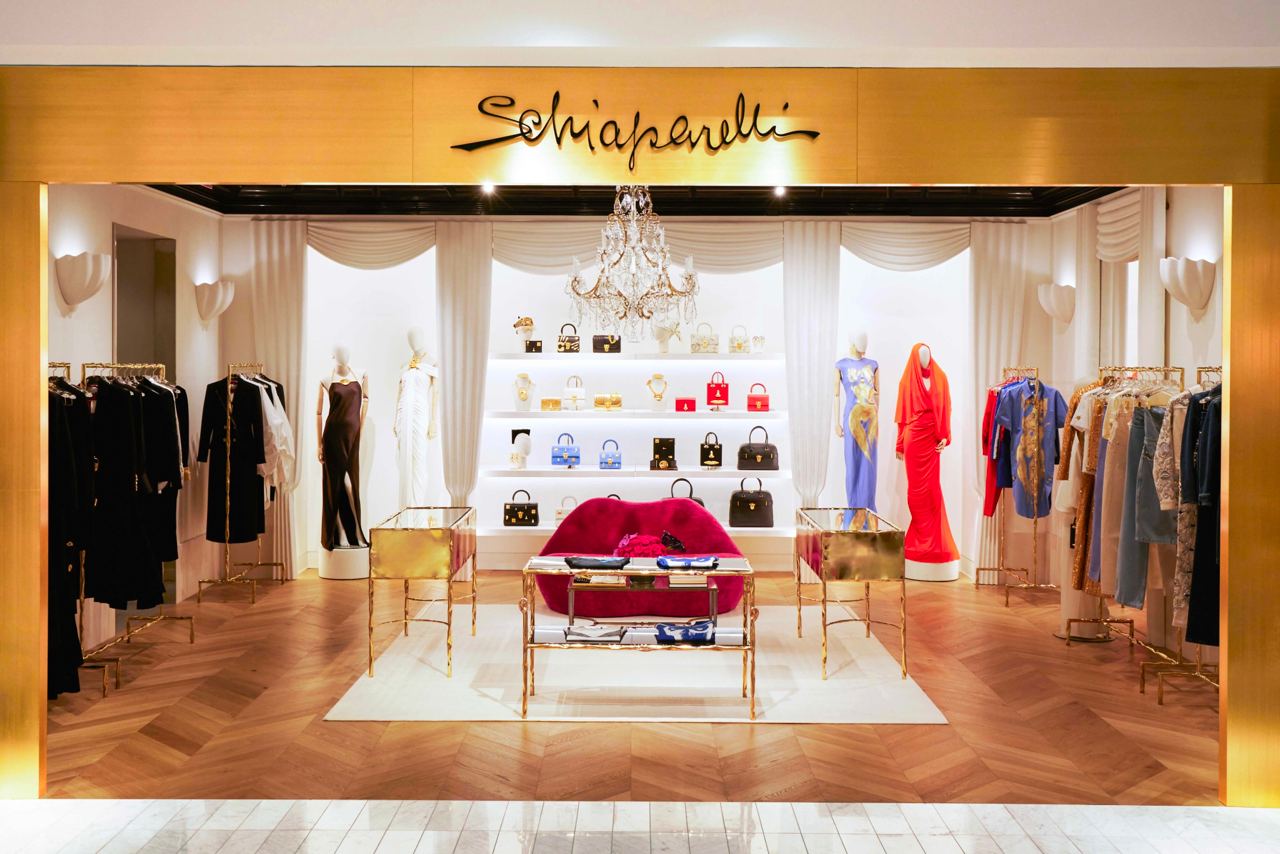 Schiaparelli
French luxury fashion house Schiaparelli has opened a new boutique in Beverly Hills. This store becomes one of only five offline points worldwide for the brand. Creative director Daniel Roseberry designed the boutique in collaboration with architect Daniel Romualdez, to replicate the atmosphere of the maison's atelier on Place Vendôme.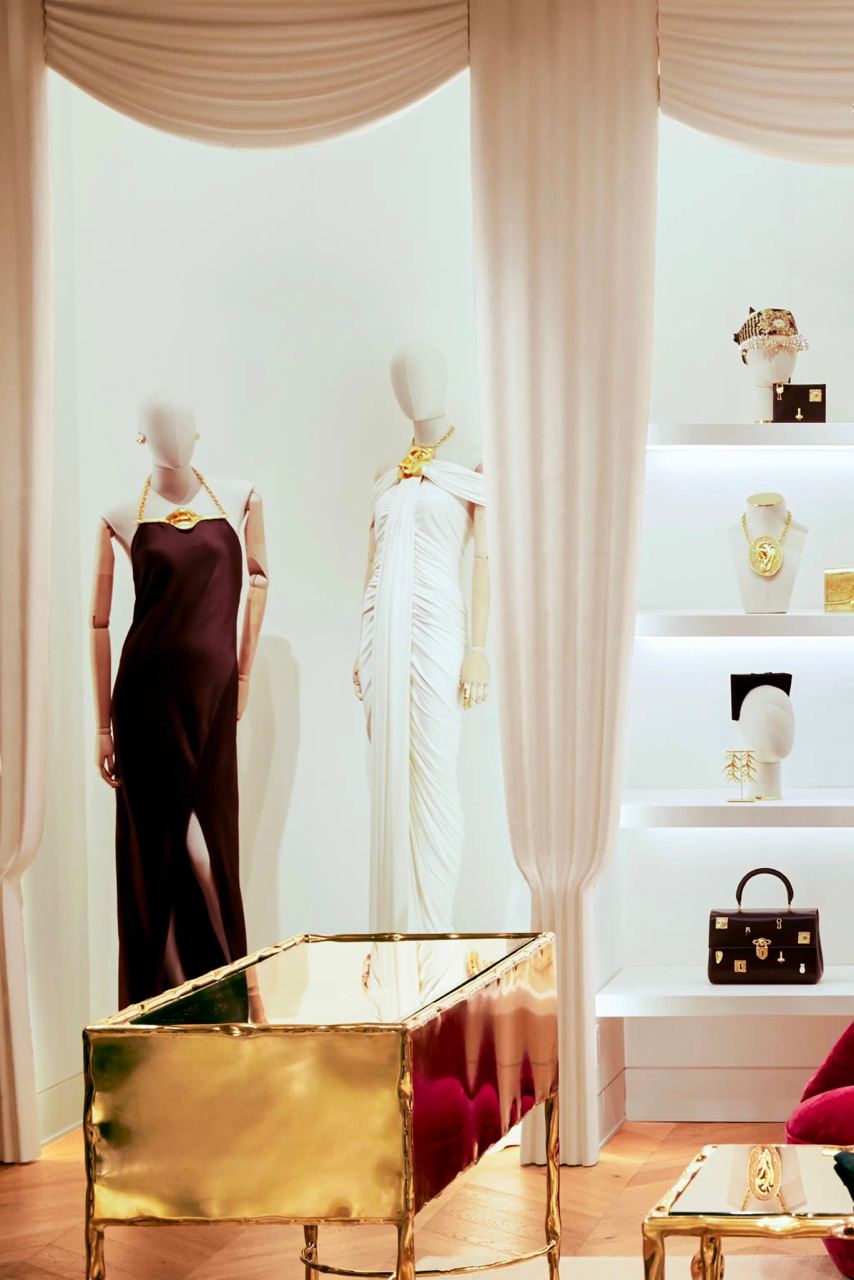 Schiaparelli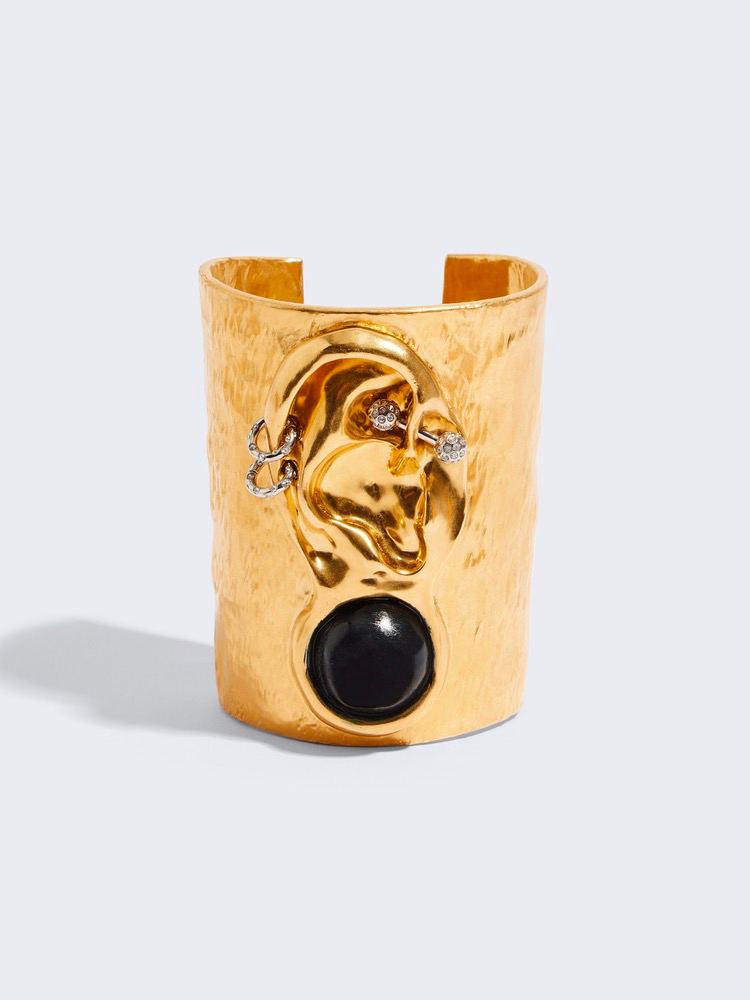 ear cuff bracelet ($3,400)
Neiman Marcus, which operates the store, revealed the top-selling items from Schiaparelli. The most popular items are the skeleton denim jacket ($5,500), eye ring ($1,700), eye belt ($2,000), and ear cuff bracelet ($3,400).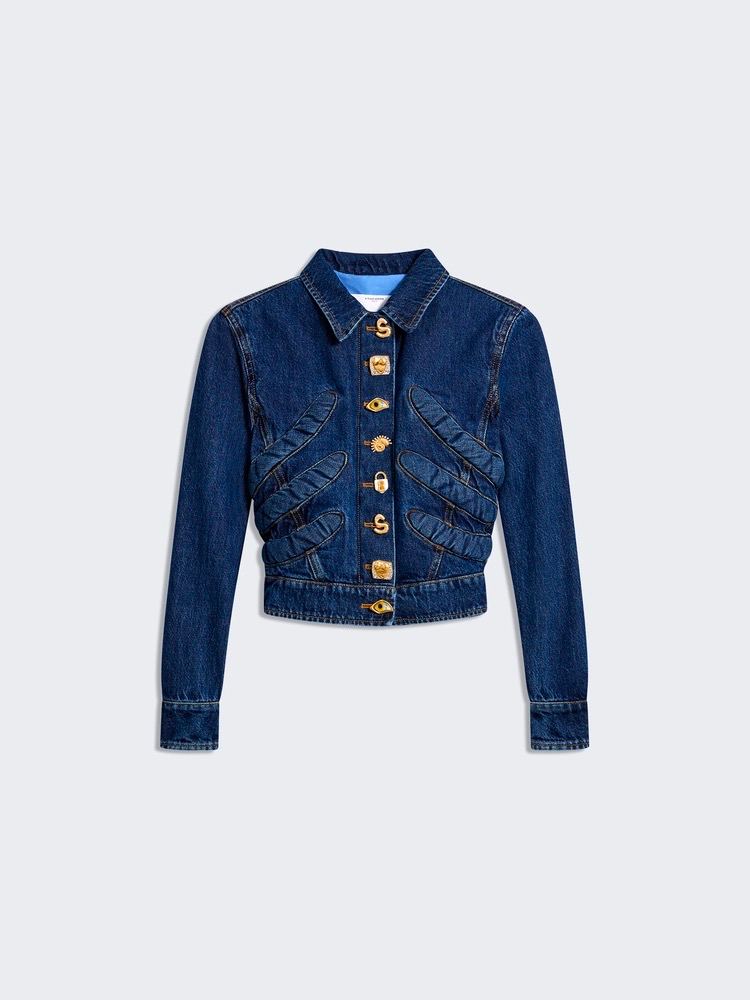 skeleton denim jacket ($5,500)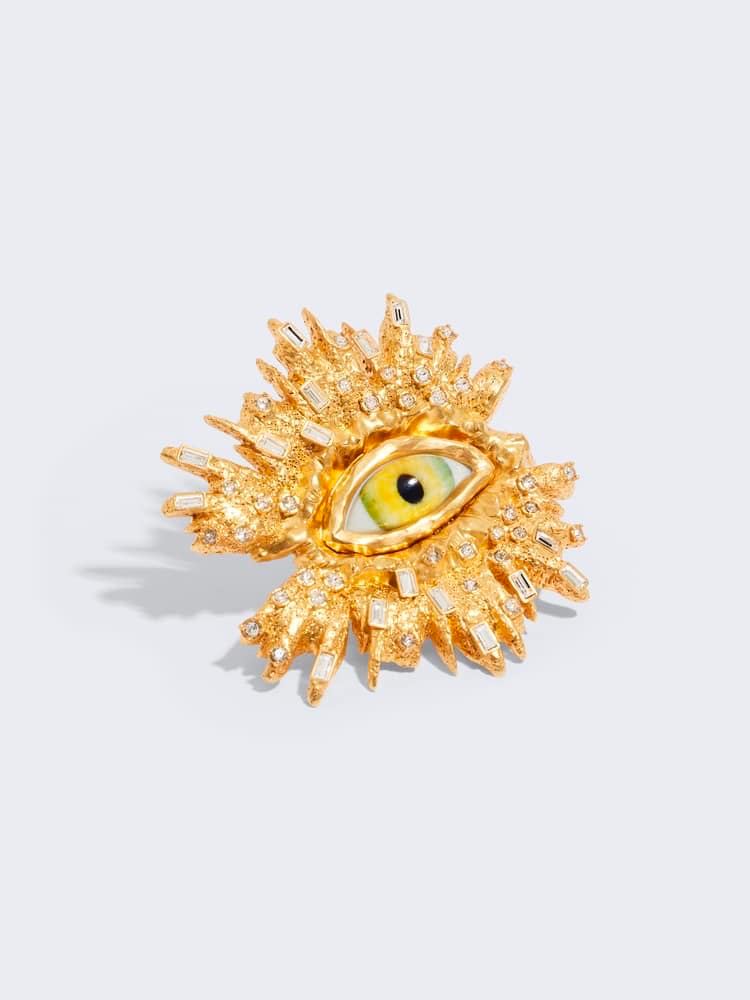 eye belt ($2,000)