MSCHF and Crocs Unleash A Head-Turning Footwear Hybrid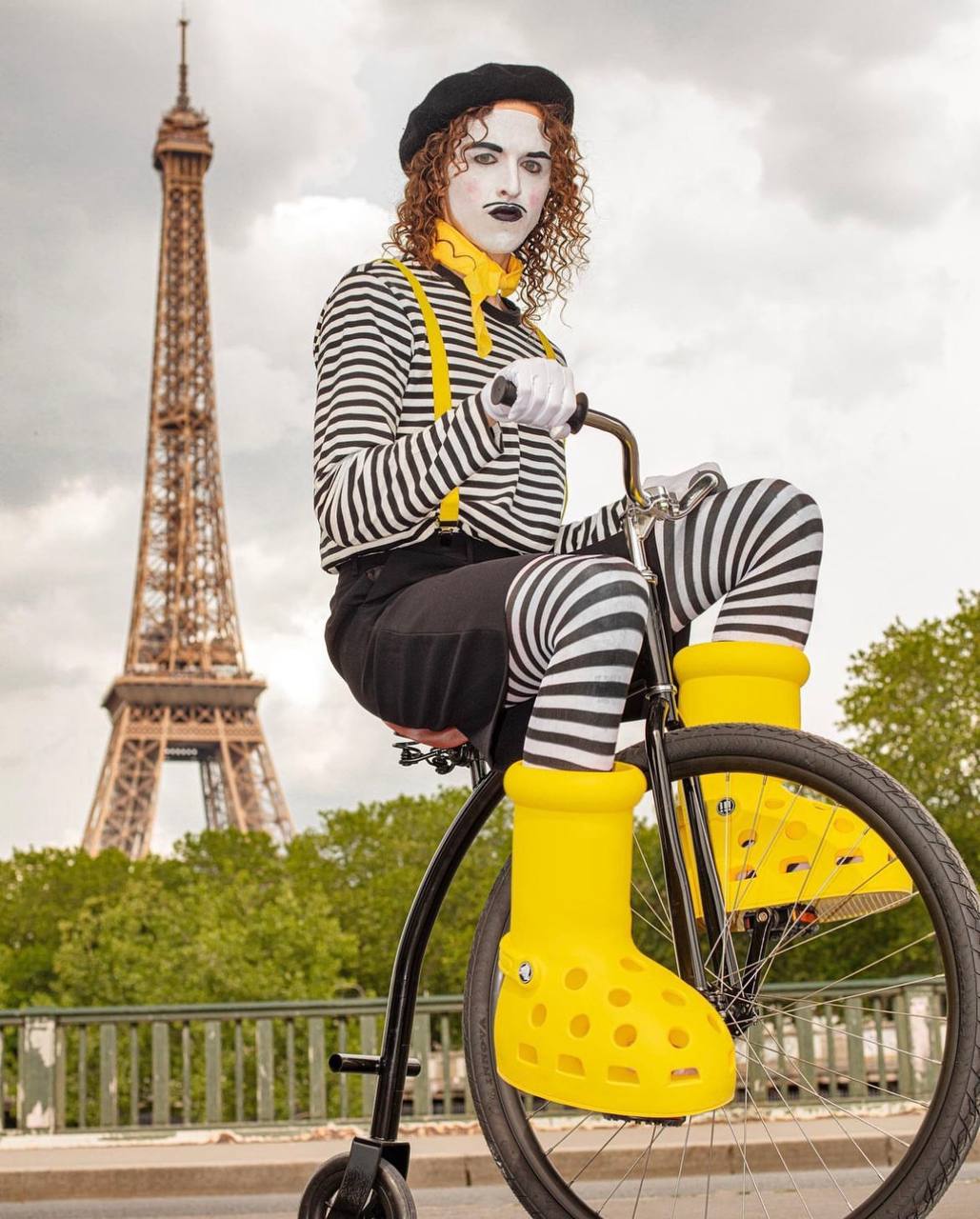 MSCHF and Crocs
Just when you thought footwear couldn't get any more outrageous, MSCHF is back with a fresh twist on their internet-shattering Big Red Boot. This time, they've collaborated with Crocs, resulting in a footwear mutant sure to turn heads and raise eyebrows.
Revealed by Tommy Cash at Rick Owens' SS24 Men's Paris Fashion Week presentation, the MSCHF x Crocs Boot is a sight to behold. Imagine fusing the towering silhouette of MSCHF's infamous Big Red Boot with the iconic, bulky design of Crocs' Classic Clog, and you've got this eye-catching hybrid.
The boot's vivid yellow finish makes it even harder to ignore. It's probably the boldest thing we've seen since the restock of the Lightning McQueen Crocs. Though not exactly a clog, it certainly bears the spirit of the original.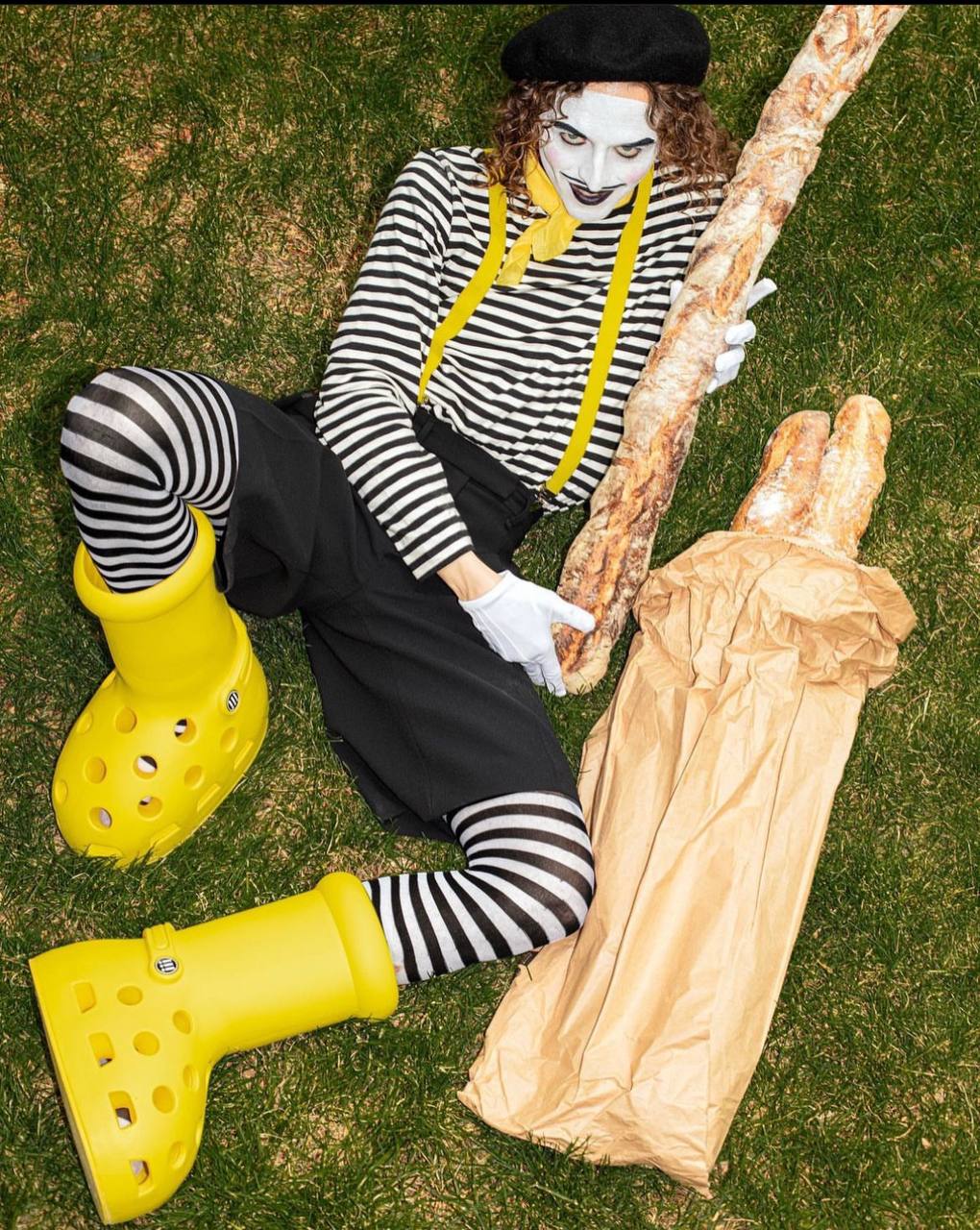 MSCHF and Crocs
Despite Crocs' involvement, the construction of the boot was handled by MSCHF using the same specialty factory that produced the Big Red Boot's robust, single-piece rubber structure. The boot even features Crocs' renowned forefoot strap, forever fixed in the so-called "Sport Mode".
You'd need to be living in complete isolation to have missed the storm that was the Big Red Boot in February 2023. It dominated the internet, sparked countless memes, and was endorsed by an uncountable number of celebrities.
Given its immense popularity, it's unsurprising that MSCHF decided to re-release the boot in June. This may well have been a subtle teaser of their larger-than-life collaboration with Crocs at the recent Fashion Week.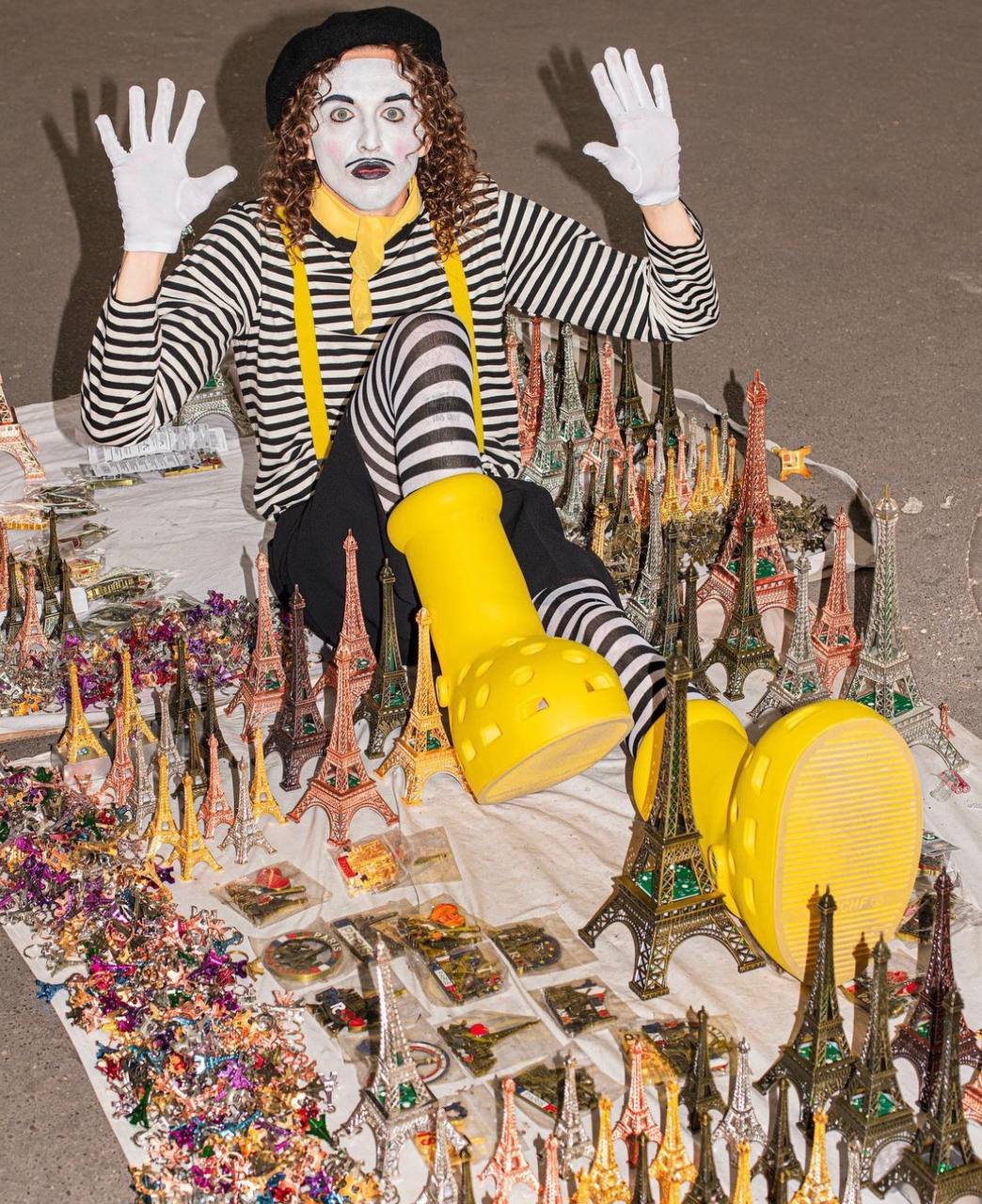 MSCHF and Crocs
As of now, there are no official details about the release date or price of the MSCHF and Crocs Boot collaboration. However, we can expect these details to emerge soon.
While we wait, let's spare a thought for Rick Owens, whose SS24 runway show was nearly overshadowed by this dramatic reveal. Don't worry, Rick, we're still fans!