Introducing the RL 888: Ralph Lauren's Nod to its Manhattan Roots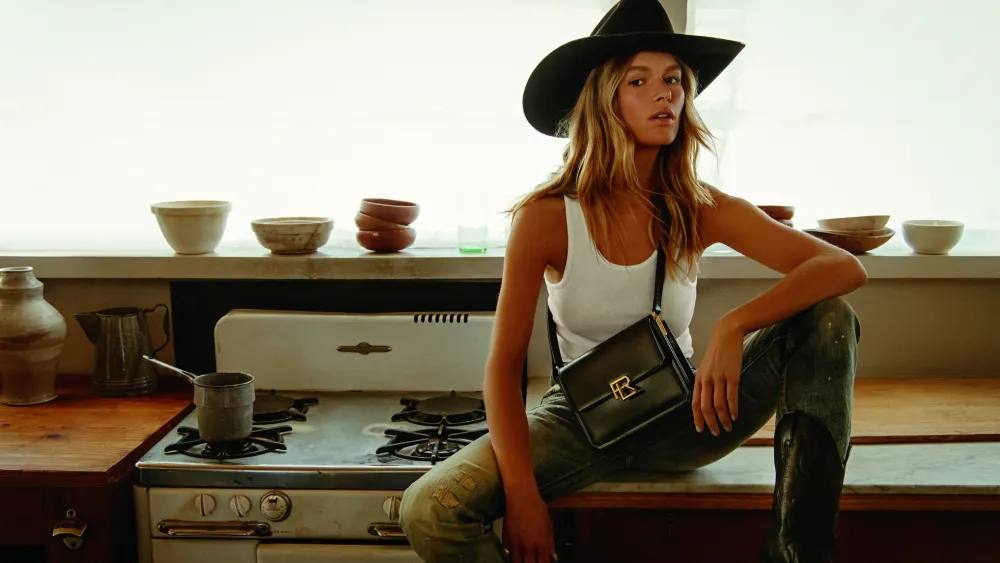 Ralph Lauren Pays Homage to Manhattan with The RL 888 Bag
Ralph Lauren, a brand synonymous with classic American luxury, has unveiled a new addition to its handbag repertoire - The RL 888. The name of this cross-body bag is a clear homage to the brand's Manhattan heritage, specifically its flagship women's store located at 888 Madison Avenue.
Details of The RL 888:
Design Inspiration: The name RL 888 is not just a combination of letters and numbers. It signifies a place close to Ralph Lauren's heart – its flagship store on Madison Avenue. By naming the bag after this iconic address, the brand intertwines its rich history with a contemporary design.
Material Choices: Catering to various preferences and exuding luxury, the RL 888 bag comes in two opulent materials. For those looking for the pinnacle of luxury, the bag is available in alligator leather, known for its unique texture and richness. Alternatively, for a more understated elegance, the bag also comes in calf leather which offers a smooth and refined finish.
A Classic Silhouette with Modern Touches: True to Ralph Lauren's aesthetic, the RL 888 combines timeless design elements with modern functionality, making it both stylish and practical for the modern woman.
As Ralph Lauren introduces The RL 888, it's evident that the brand continues to hold its Manhattan roots dear, skillfully combining them with modern luxury. This new handbag is not just a fashion accessory but a testament to the brand's enduring legacy and its deep connection to the city that never sleeps.