Timberland x A-COLD-WALL* Collaboration Reinvents the Classic Boot—Laces Not Included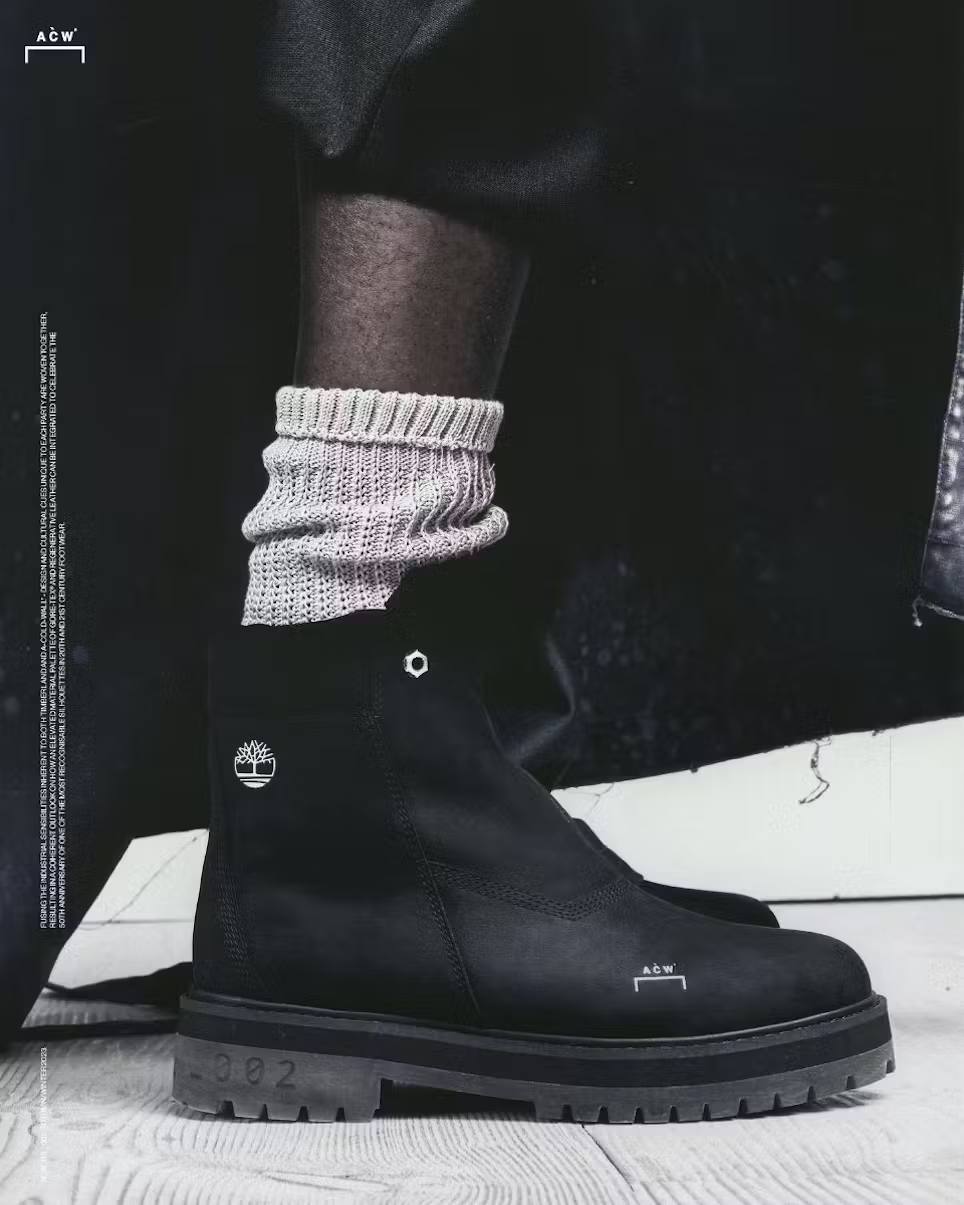 Timberland / A-COLD-WALL*
For those who have ever found the laces or classic hue of Timberland boots less than appealing, a groundbreaking collaboration with A-COLD-WALL* may be just the upgrade you've been looking for. Both brands have combined their aesthetics to release an eye-catching, all-black boot—sans laces and adorned with silver hardware.
But the collaboration doesn't stop at footwear. A-COLD-WALL* and Timberland have also unveiled a winter capsule collection featuring outerwear and knitwear. Consistent with A-COLD-WALL*'s signature color palette, the capsule exudes a unique blend of practicality and high fashion.
"The Timberland boot is an icon," said Samuel Ross, founder of A-COLD-WALL*. "What we wanted to do was maintain its essence while giving it a fresh, modern twist. The removal of laces and the addition of silver hardware have transformed it into something new, while still retaining its iconic status."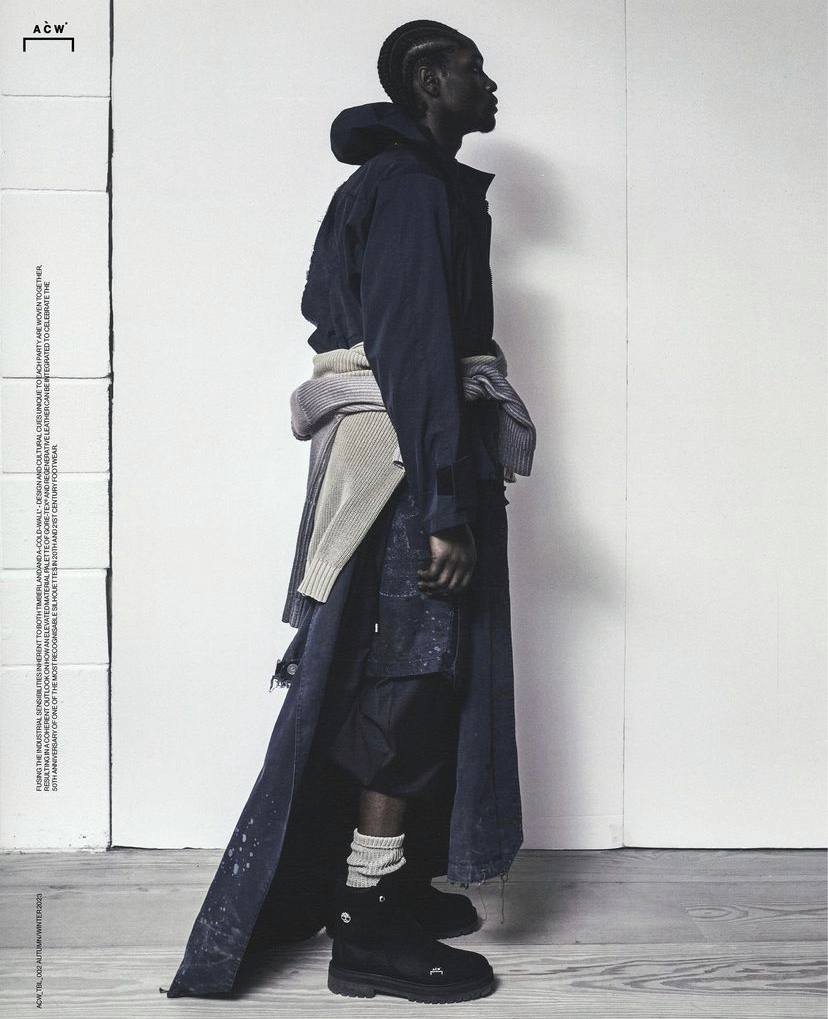 Timberland / A-COLD-WALL*
This limited-edition collection has already made a splash, covered by notable fashion outlets like Highsnobiety, and is expected to sell out quickly. With winter around the corner, the collaboration offers a timely upgrade to the classic Timberland, as well as fresh additions for outerwear and knitwear enthusiasts.
The Timberland x A-COLD-WALL* collaboration is not just a meeting of brands, but a marriage of functional design and high fashion. Whether you're after an upgraded boot or looking to bolster your winter wardrobe, this collab promises to deliver on both fronts.