The MR01 Lounge Chair: A Relaxation Solution from GUBI and Noah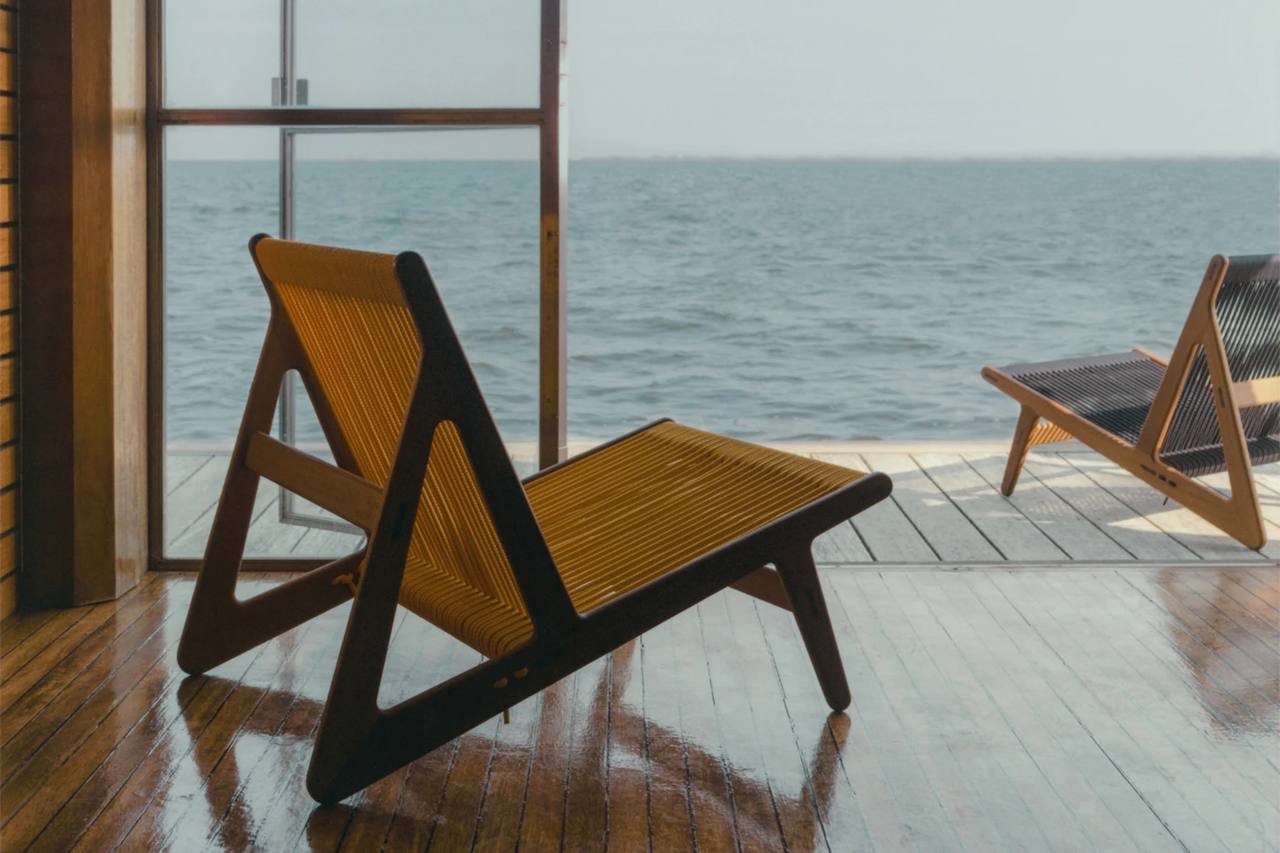 The MR01 Lounge Chair
The MR01 Lounge Chair is a creative collaboration between GUBI, a renowned furniture brand, and Noah, a fashion brand. The chair's design lends itself to flexibility and functionality, making it a fitting piece for those seeking relaxation and meditation at home.
Constructed without a single screw, the outdoor version of this chair features a triangular frame wrapped in high-performance polyester, which forms the seat and backrest. The structure's ingenious design reflects the collaborative essence between the two brands, fusing GUBI's proficiency in furniture design with Noah's reputation for innovative and aesthetic clothing.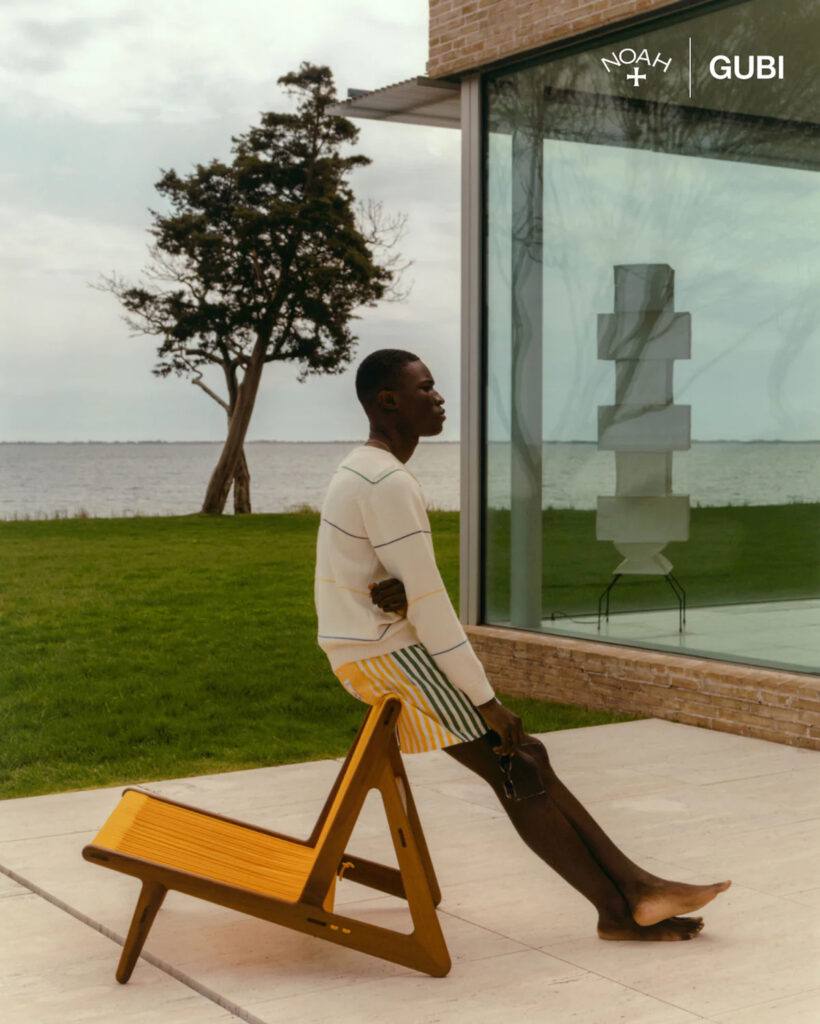 The MR01 Lounge Chair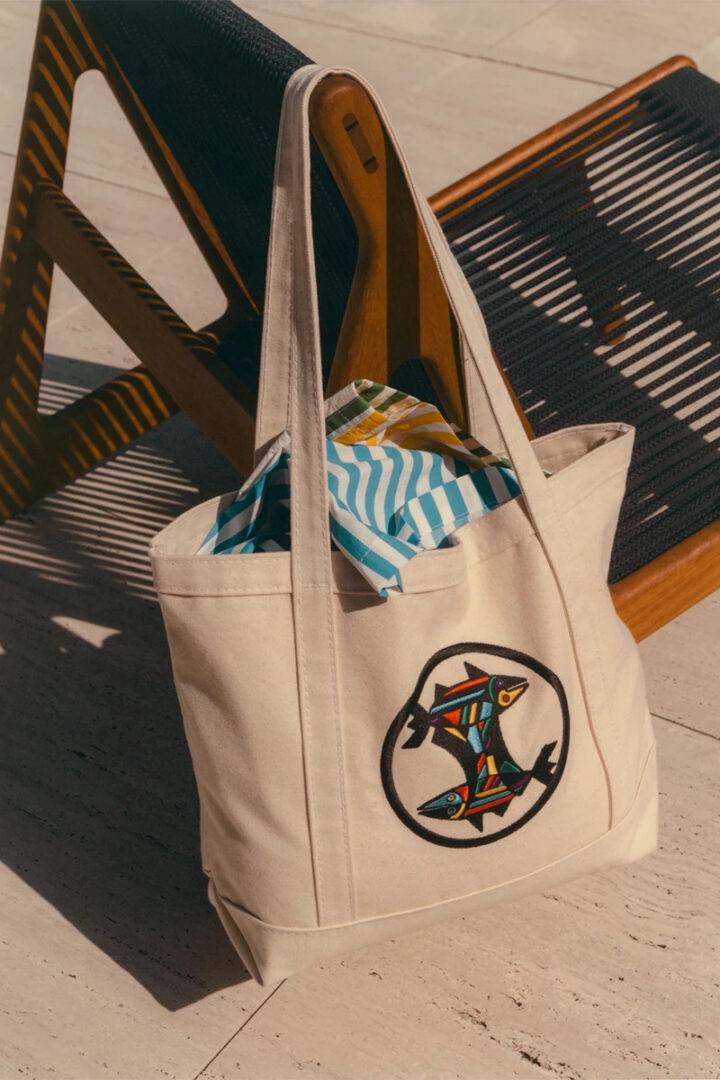 The MR01 Lounge Chair
The partnership with Noah broadens the color range available for this piece, providing buyers with an expanded selection to match their style preferences.
Additionally, as part of this collaboration, Noah is launching a GUBI-inspired capsule collection. The five-piece assortment takes cues from the design language of the MR01 Lounge Chair and includes a beach towel, swimming shorts, a sweater, a bag, and a waterproof hat.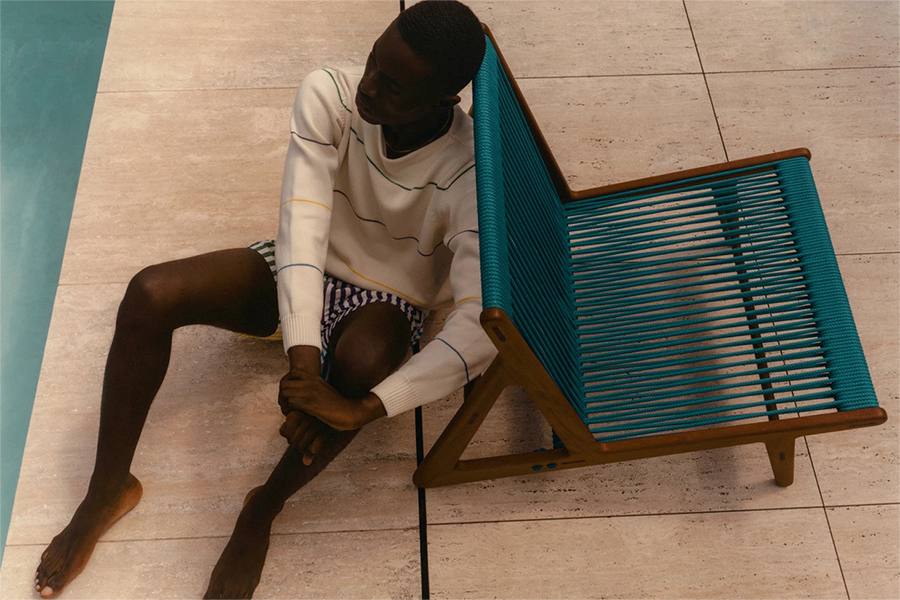 The MR01 Lounge Chair
This joint venture marks an exciting intersection of design and fashion. The MR01 Lounge Chair and the accompanying capsule collection represent a harmonious blending of GUBI's craftsmanship in furniture design and Noah's contemporary and forward-thinking approach to fashion. The result is a collection that promotes relaxation, style, and utility in both indoor and outdoor settings.