The Greatest of All Time: Iconic Supermodels Grace Vogue's September Cover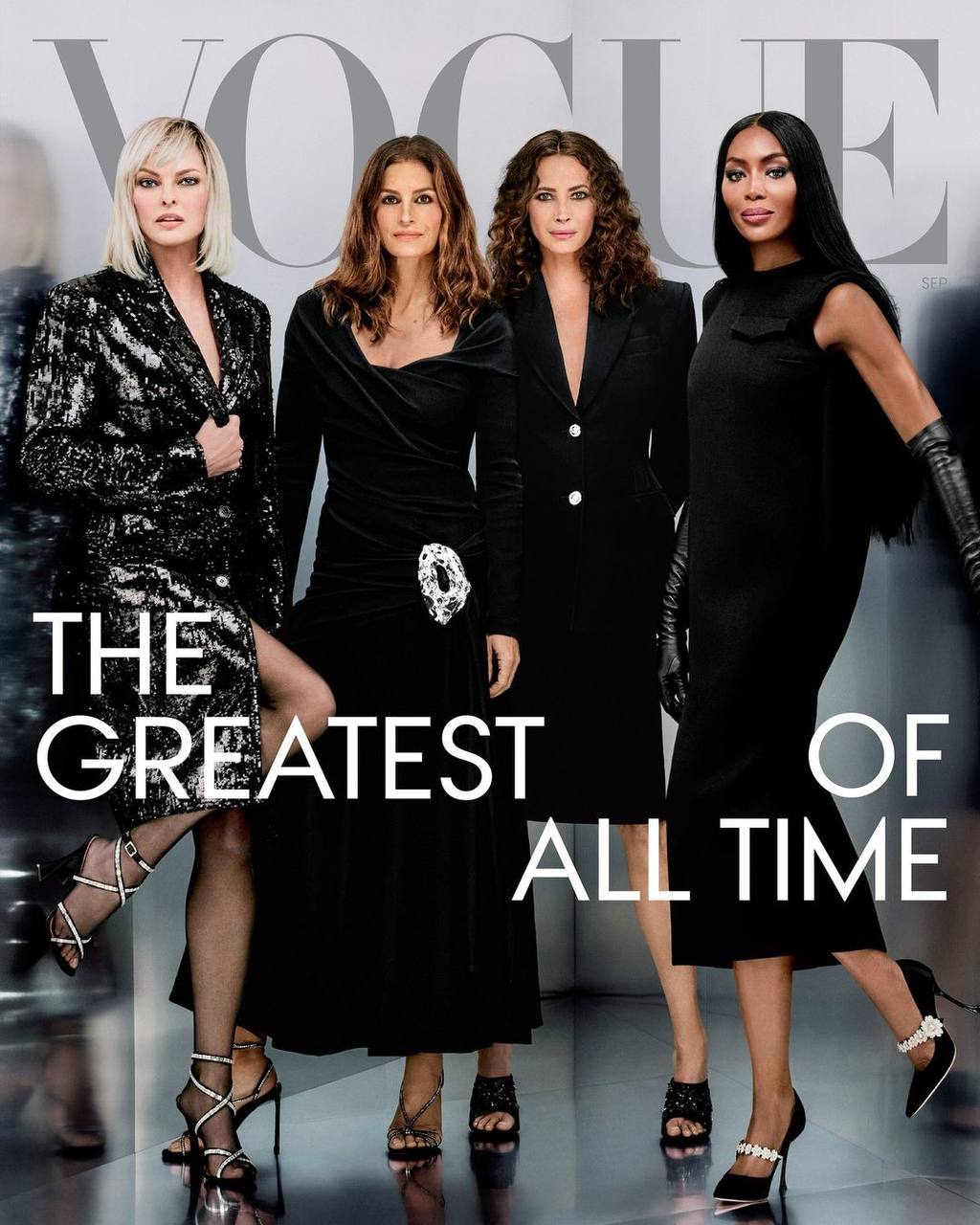 Linda Evangelista, Cindy Crawford, Christy Turlington, and Naomi Campbell / American Vogue
In an iconic gathering of fashion legends, Linda Evangelista, Cindy Crawford, Christy Turlington, and Naomi Campbell have been brought together for the September cover of American Vogue. The cover, shot by renowned photographer Raffaele Pavarotti, captures the timeless grace and poise of these women, who have shaped and defined the world of modeling.
Edward Enninful, the British Vogue editor, masterfully styled the shoot, providing a contemporary yet classic touch that highlights the enduring beauty and elegance of these supermodels. The choice of clothing, makeup, and overall presentation seamlessly blend the nostalgia of the past with the freshness of the present.
The reunion of Evangelista, Crawford, Turlington, and Campbell on a single cover is not just a celebration of their individual successes but also a tribute to an era that revolutionized fashion. These women not only broke barriers but set standards that continue to influence the industry today.
The September issue, often considered the most significant of the year in the fashion world, is made even more special with this exceptional cover. It's a reminder of the powerful impact that models of this caliber have had on fashion and pop culture, transcending trends to become timeless icons.
American Vogue's decision to bring together these remarkable women reflects a deep appreciation for the history of fashion and a nod to the unparalleled legacy of these supermodels. It's a cover that will undoubtedly be remembered as a defining moment, capturing the essence of fashion's golden era and celebrating the everlasting glamour of some of the industry's most influential figures.