René Gruau: The Quintessential Fashion Illustrator of France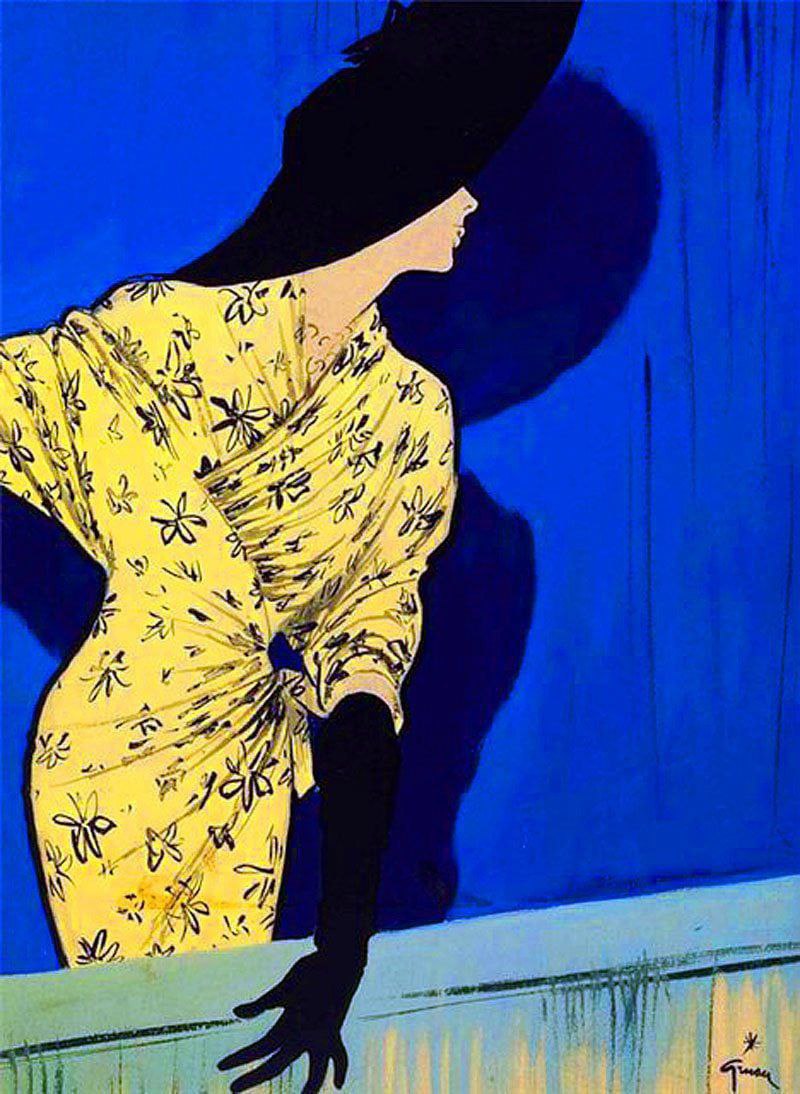 René Gruau / selected
René Gruau: Capturing the Elegance of French Fashion
When one thinks of classic French fashion illustrations, the evocative and iconic works of René Gruau inevitably come to mind. His fluid lines and dramatic compositions have, for decades, been synonymous with the world of haute couture, capturing the spirit of mid-20th-century fashion like no other.
Early Life and Entry into Fashion: Born in Italy in 1909 as Renato Zavagli Ricciardelli delle Caminate, Gruau moved to France in his early years. His passion for art was evident from a young age, and it was in Paris where he would find his true calling. By his early twenties, Gruau began to make a mark in the fashion world, illustrating for fashion magazines like Marie Claire and Femina.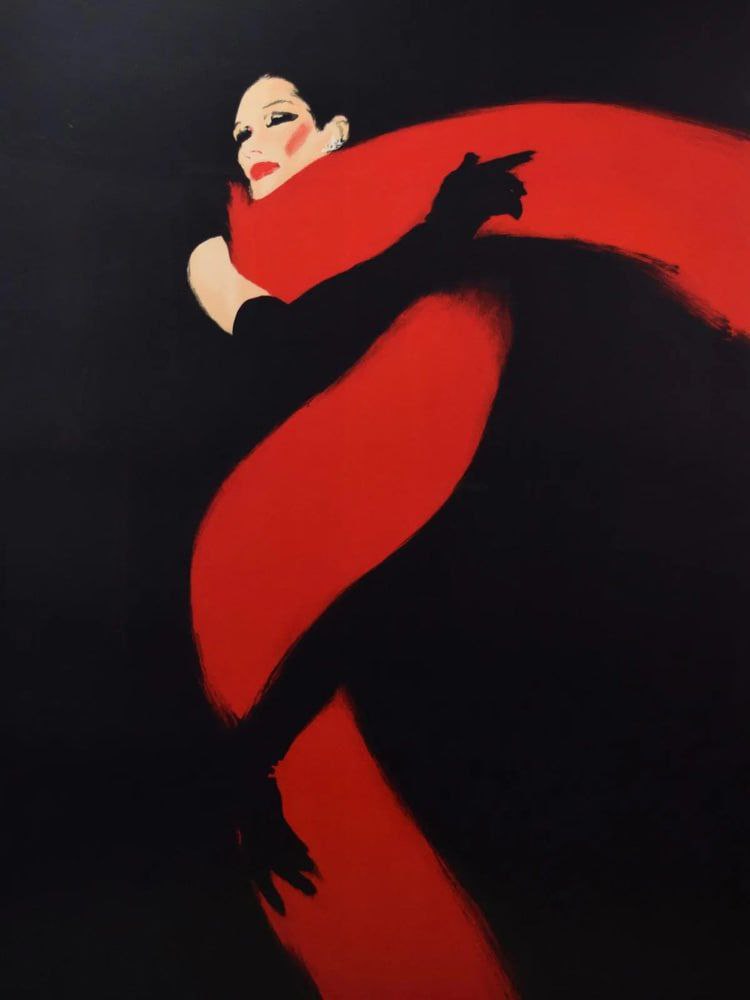 René Gruau / selected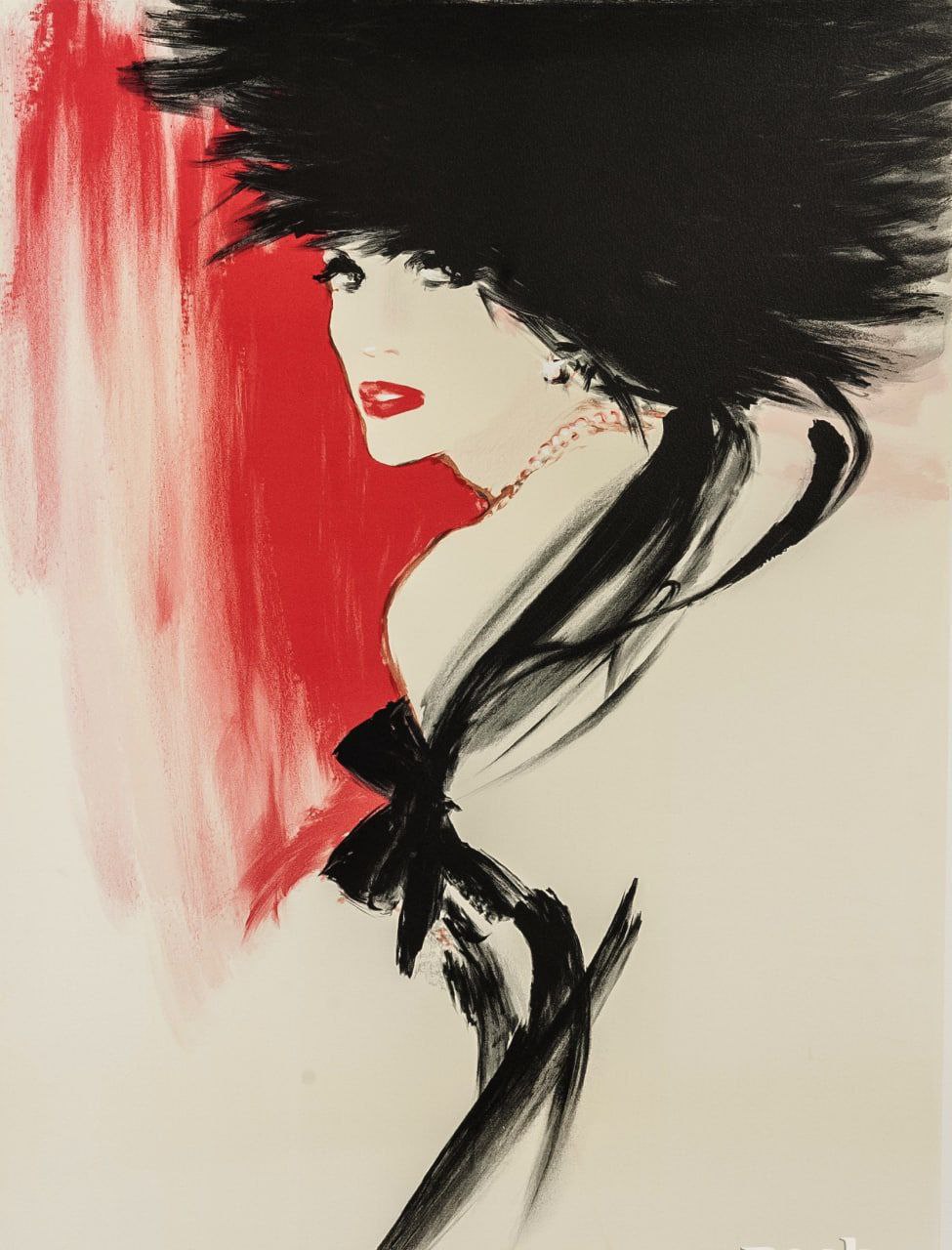 René Gruau / selected
Signature Style:
Gruau's illustrations are characterized by their fluidity, drama, and simplicity. With just a few strokes, he captured the movement of fabric, the elegance of a posture, or the allure of a silhouette. His minimalistic approach, often using limited color palettes and bold contrasts, managed to convey the essence of an entire ensemble, making his works instantly recognizable.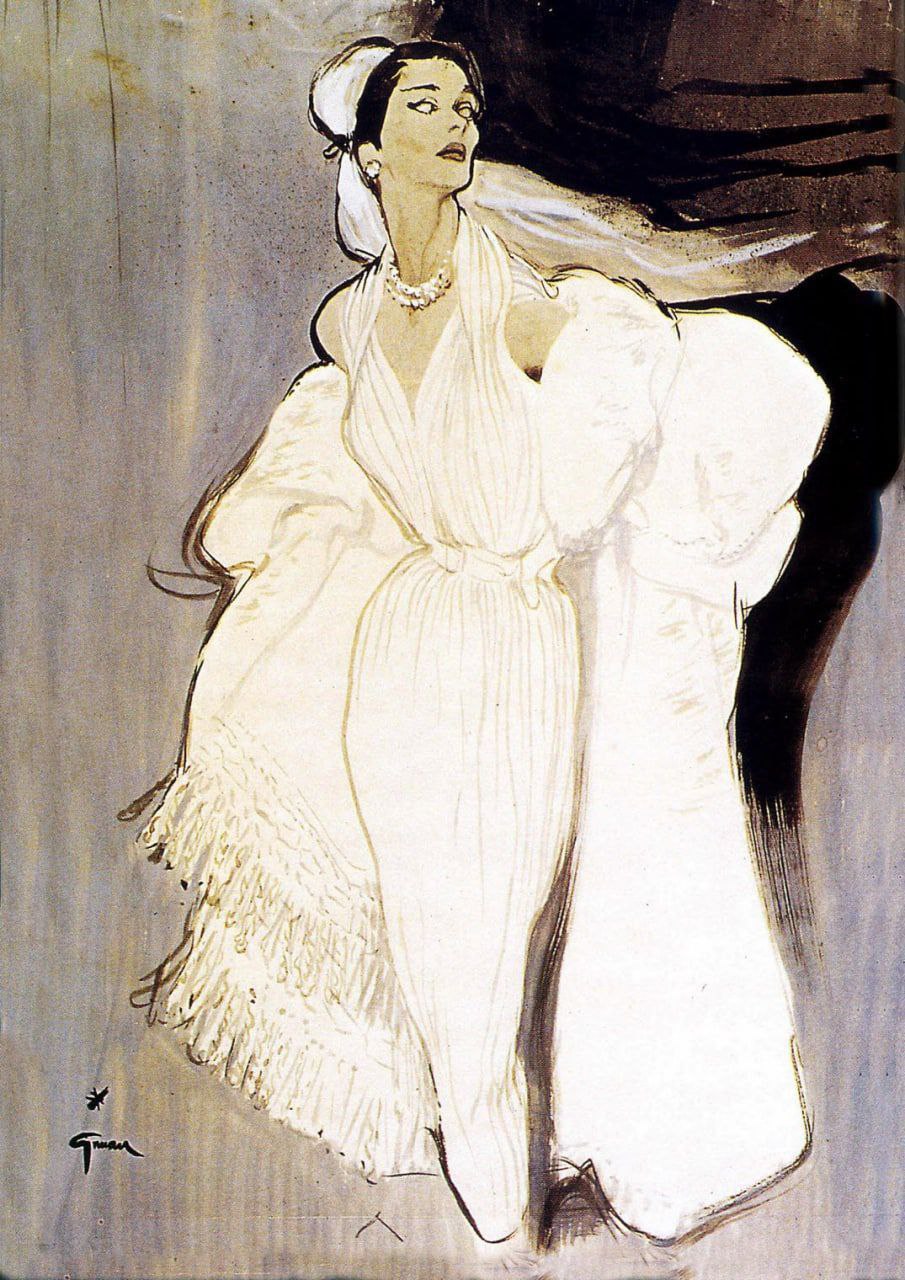 René Gruau / selected
Collaboration with Dior:
Perhaps the most defining chapter of Gruau's career was his collaboration with Christian Dior in the late 1940s. Their synergy was evident. While Dior revolutionized women's fashion with the "New Look", Gruau's illustrations brought those designs to life on paper, establishing the visual identity of the Dior brand. Their partnership cemented Gruau's place in fashion history.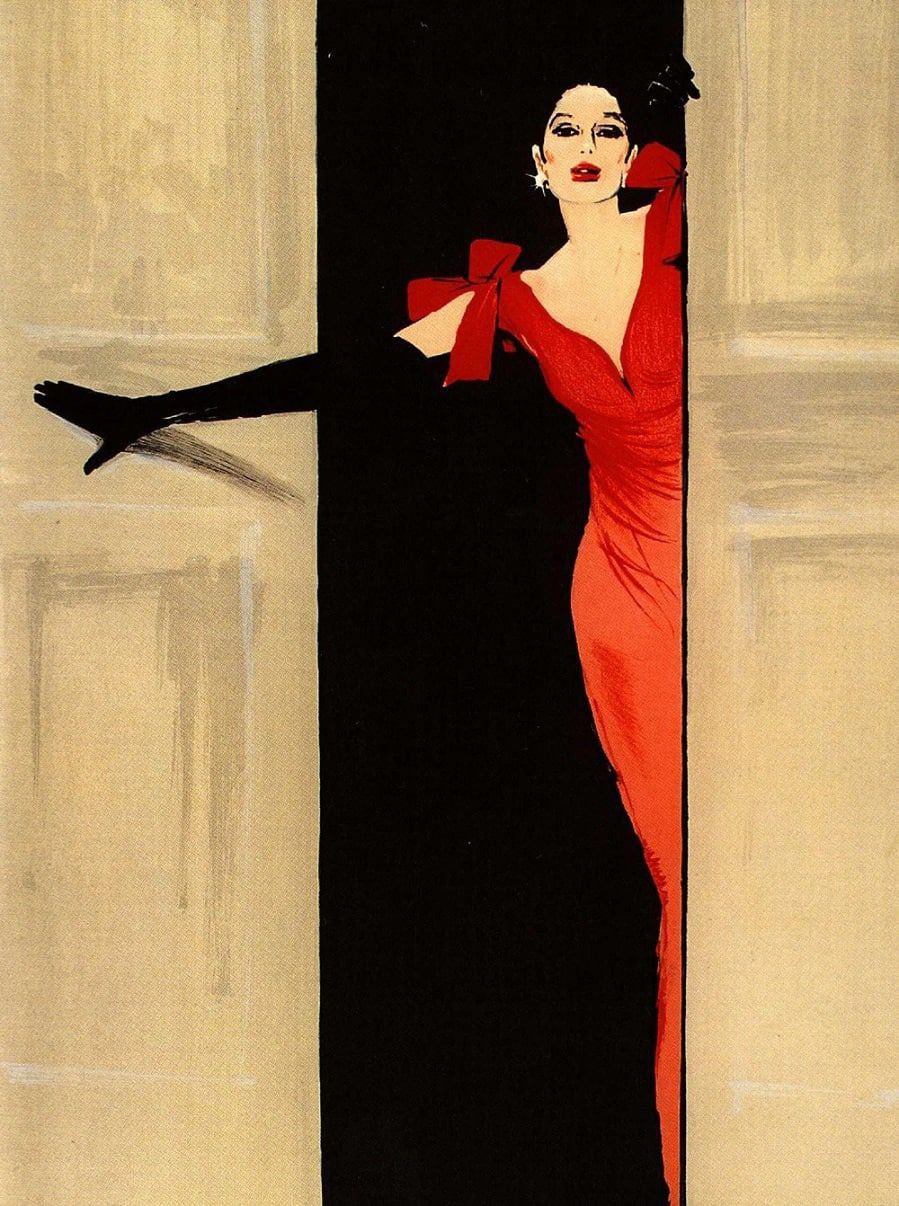 René Gruau / selected
Legacy and Influence:
Beyond magazines, Gruau's work graced advertisements, theater posters, and even the sets of fashion shows. His illustrations were not just drawings; they were narratives that told stories of elegance, sophistication, and the world of luxury.
Gruau's influence is undeniable and extends beyond the realm of fashion. His distinct style has inspired countless designers, artists, and illustrators. Today, his works are not only celebrated as hallmarks of fashion illustration but also as significant contributions to the world of art.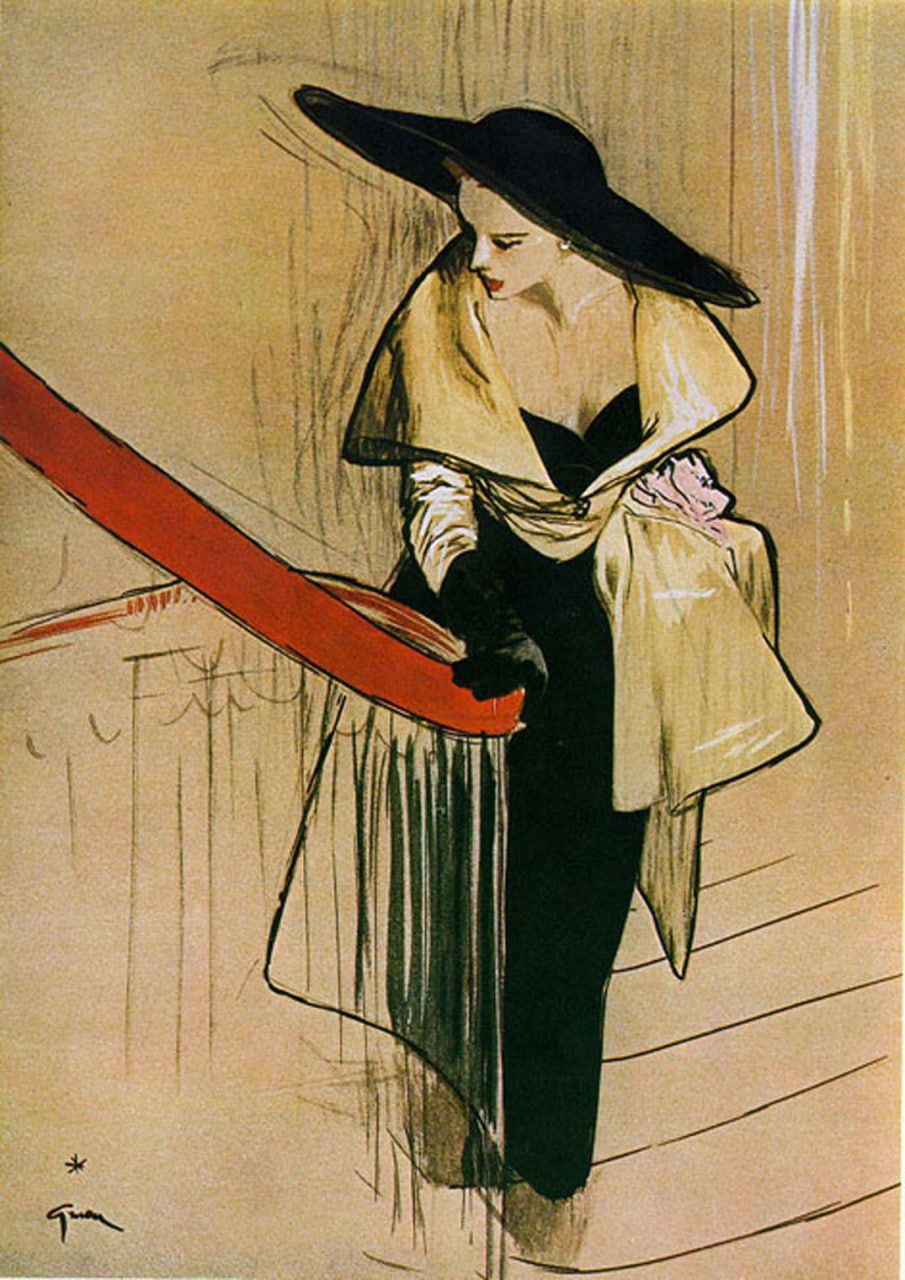 René Gruau / selected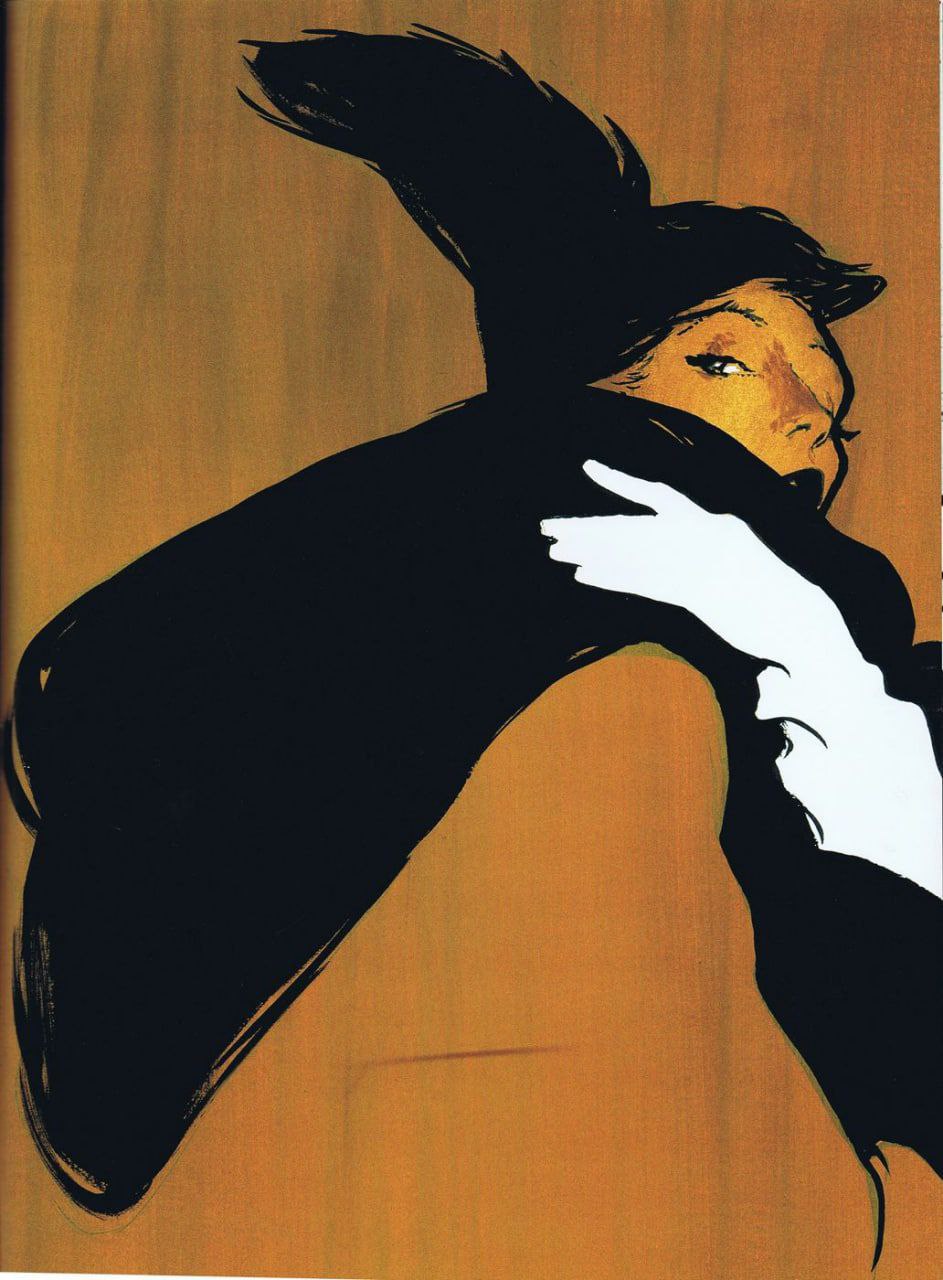 René Gruau / selected
The world of fashion is replete with influential figures, but few have transcended their medium like René Gruau. His ability to encapsulate the zeitgeist of French fashion in elegant brush strokes has left a legacy that continues to inspire and captivate. As we look back on the pages of vintage fashion magazines or the earliest campaigns of Dior, we are reminded of the timeless genius of Gruau — a true maestro of the illustration world.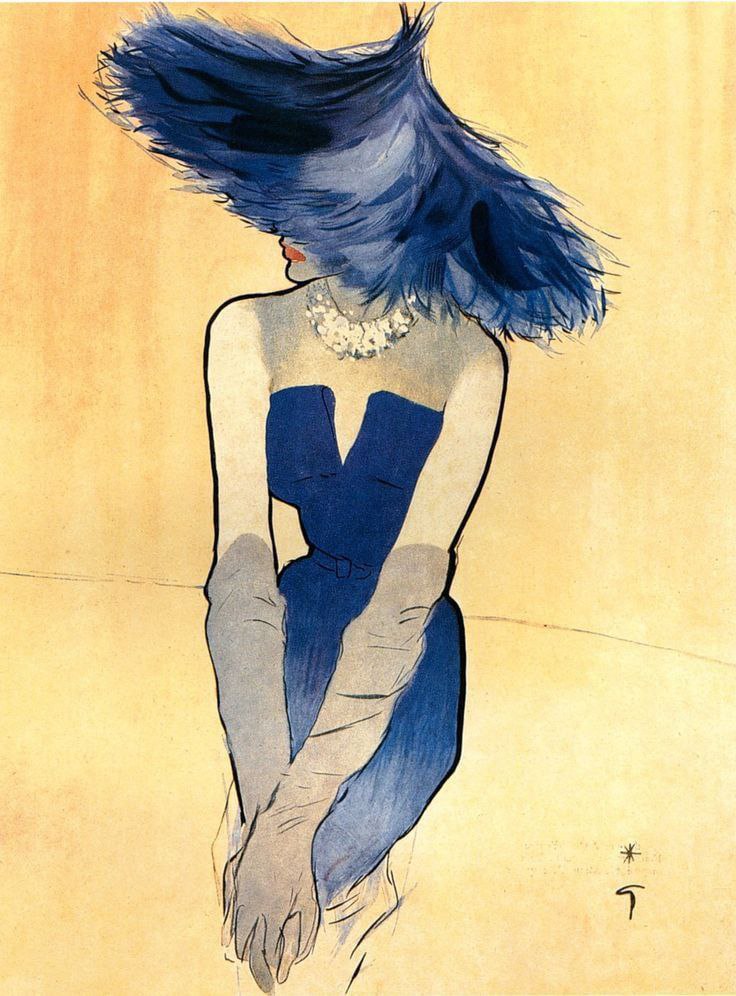 René Gruau / selected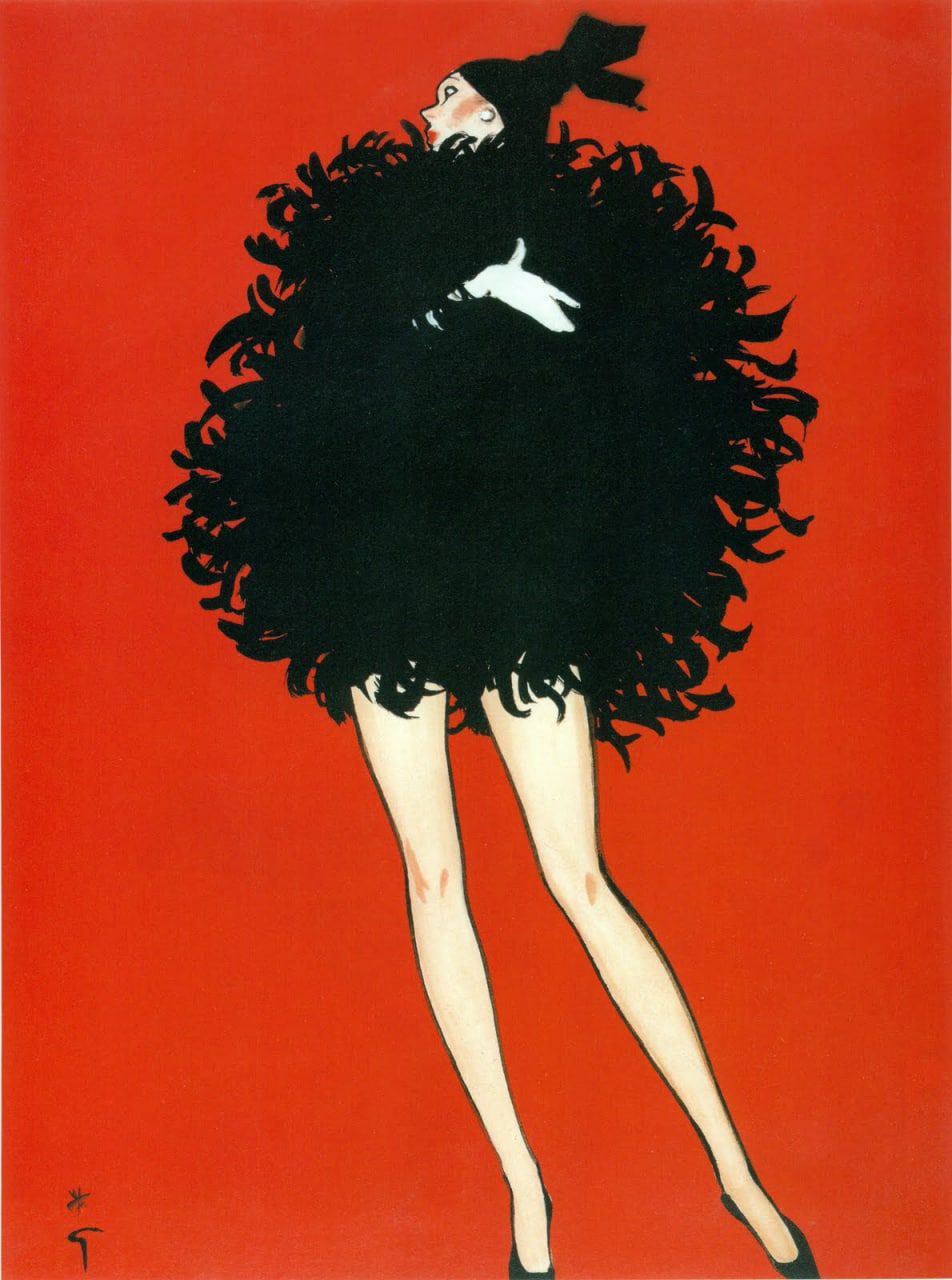 René Gruau / selected