Loewe Spring 2024: A Harmonious Blend of Contradictions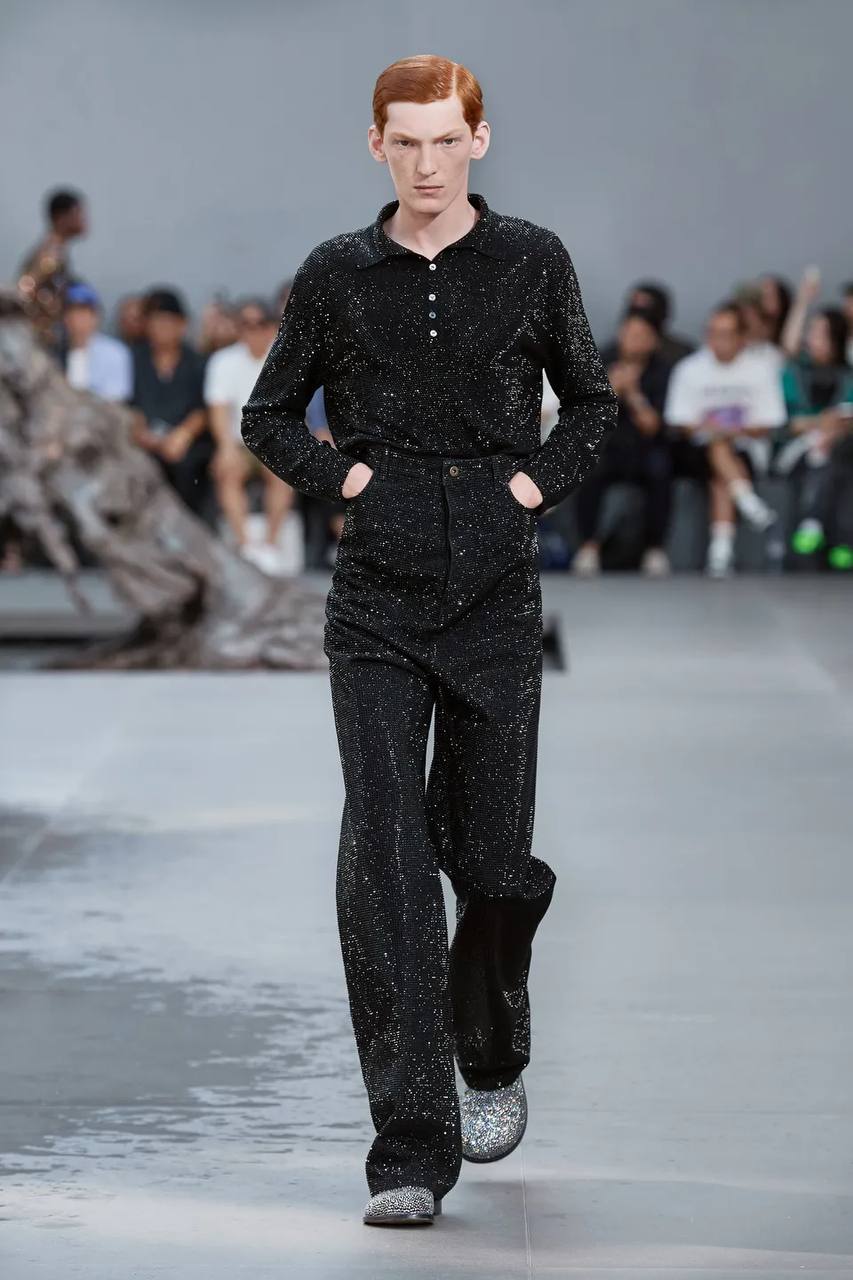 Loewe Spring 2024
Jonathan Anderson's Spring 2024 collection for Loewe resonates with a profound parallel between natural and human-made aesthetics. Inspired by the three Lynda Benglis fountains, the collection echoes the interplay between natural substance and man-made structures.
Anderson channels his ingenuity into designs that embrace the contours of the human body. The collection's silhouette, most akin to the towering dimpled cones of the fountains, is achieved by pulling the waistband of the pants extraordinarily high. This perspective creates a viewing experience as if seen from ground level through a fish-eye lens. Some looks are adorned with crystals that glint in the skylight sunshine, another echo of the watery theme.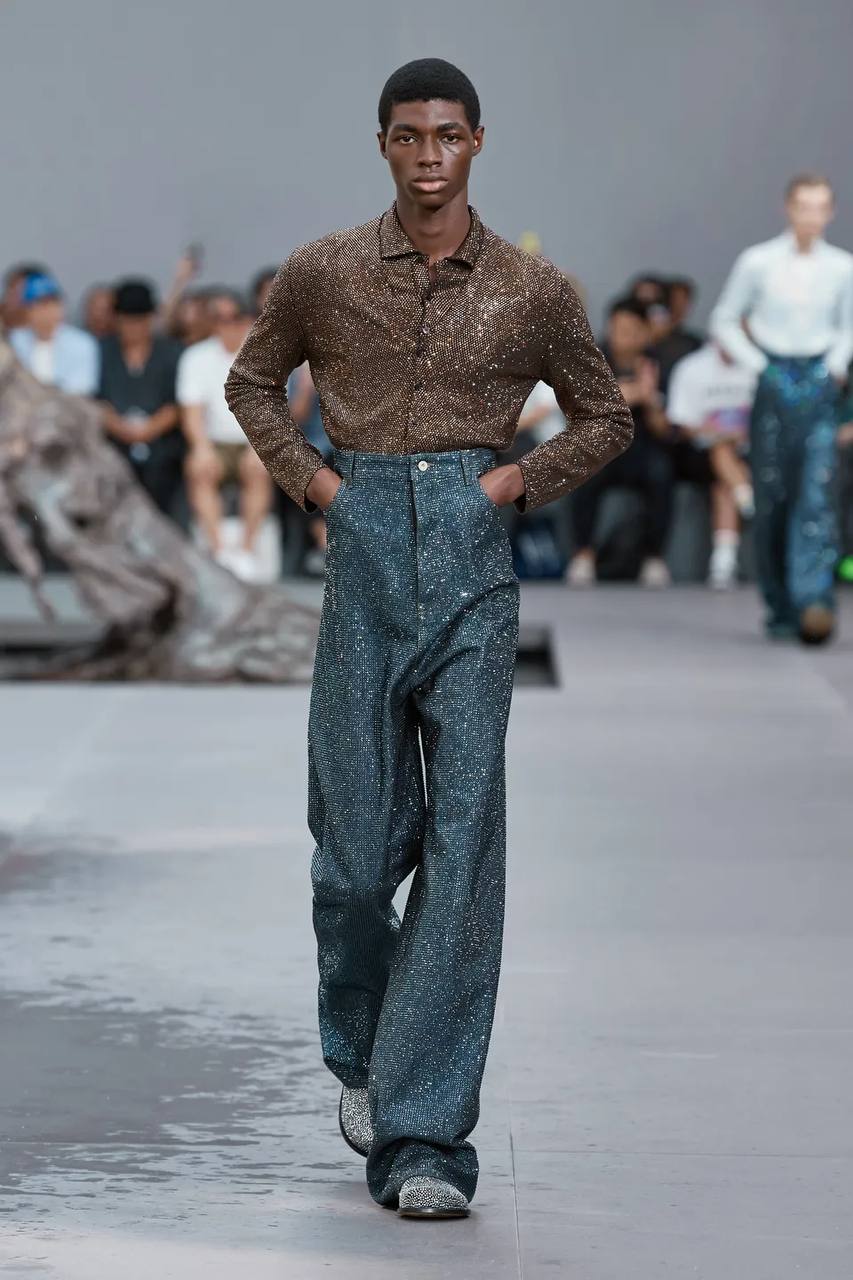 Loewe Spring 2024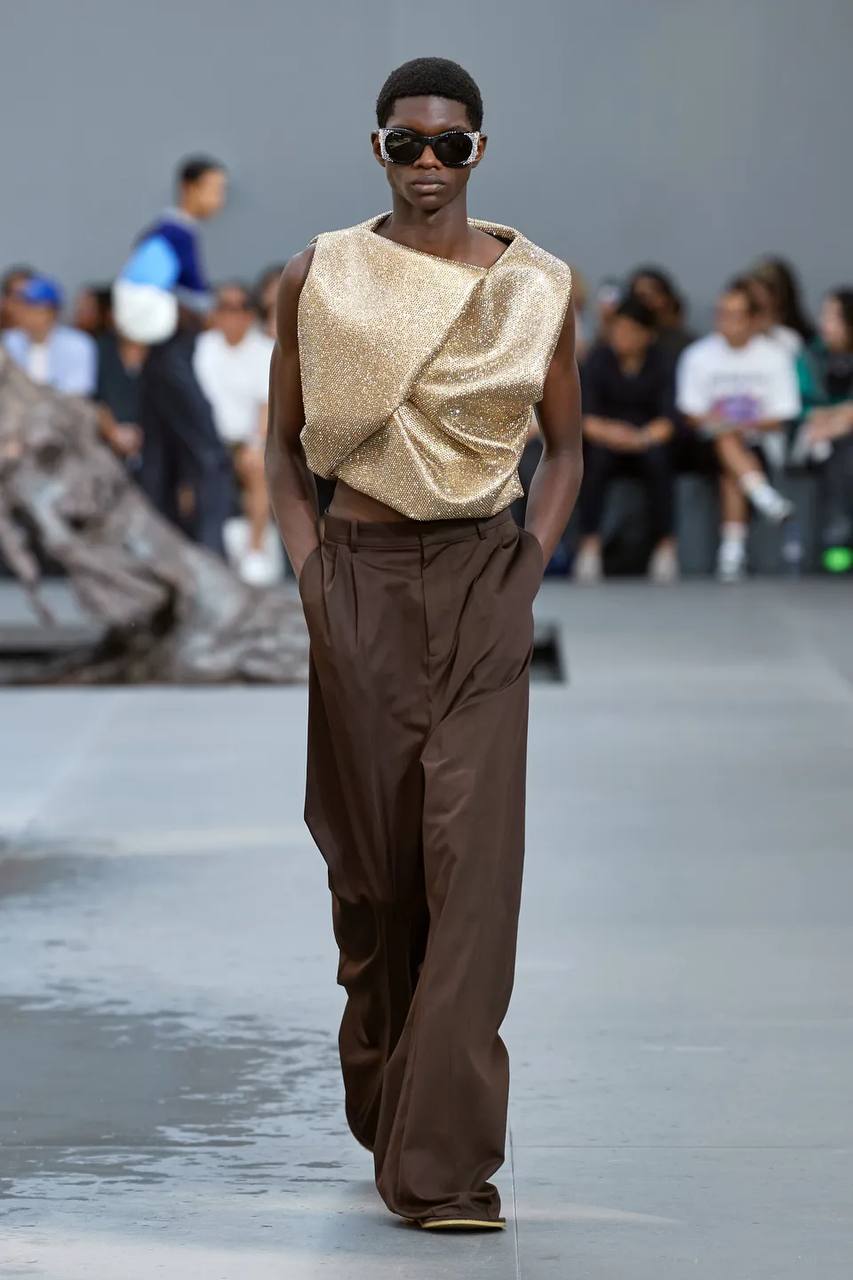 Loewe Spring 2024
The dominating silhouette isn't disturbed when covered by long coats in multi-sized herringbone, or large swatches of what seems to be vintage wall upholstery fabric. Variations of this silhouette are expressed through sparkly polo shirts, chunky knits, argyle sweaters, trench coat shirts, and bonded gray rib knits with rounded shoulders or two-dimensional side-tabs. The collection also features leather jumpsuits in scarlet and black, combining trouser shape with upholstery facade into a hybrid silhouette.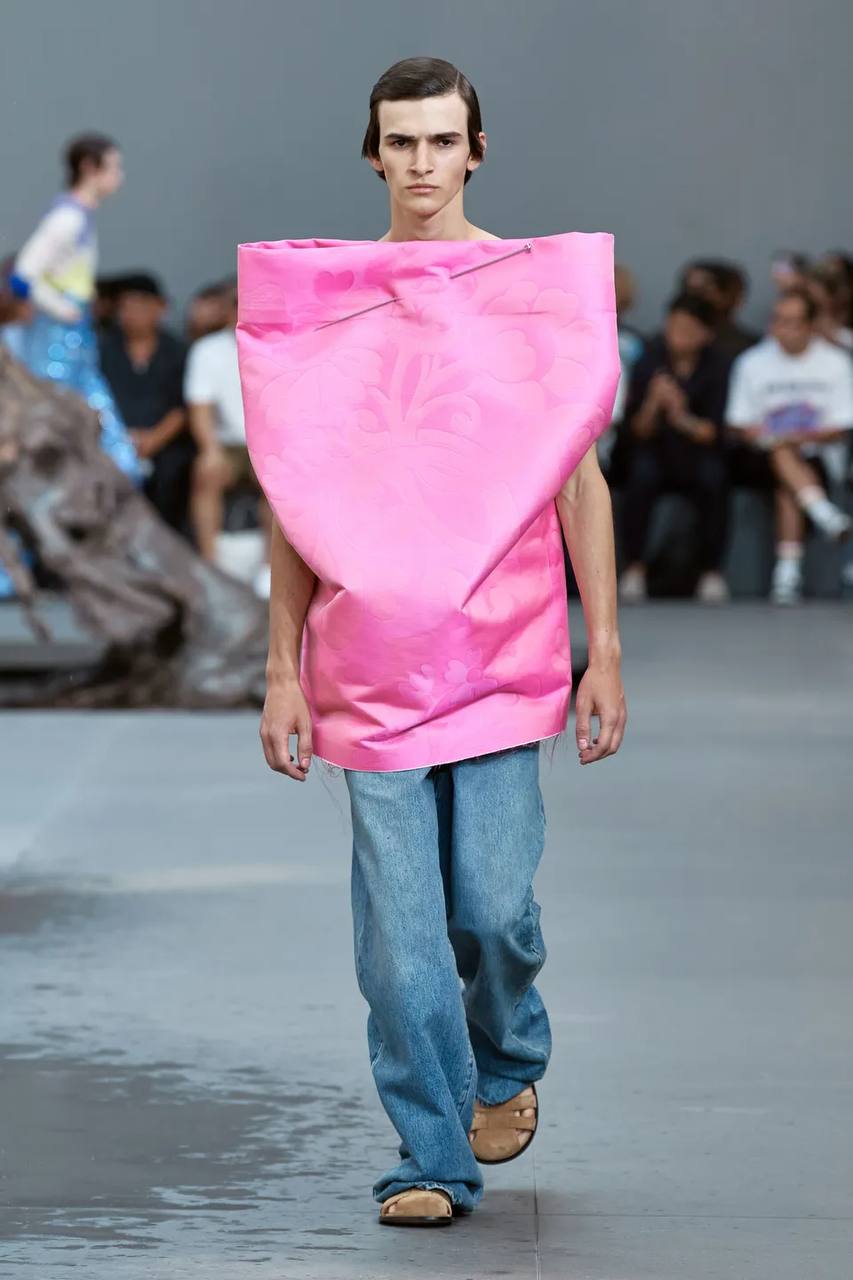 Loewe Spring 2024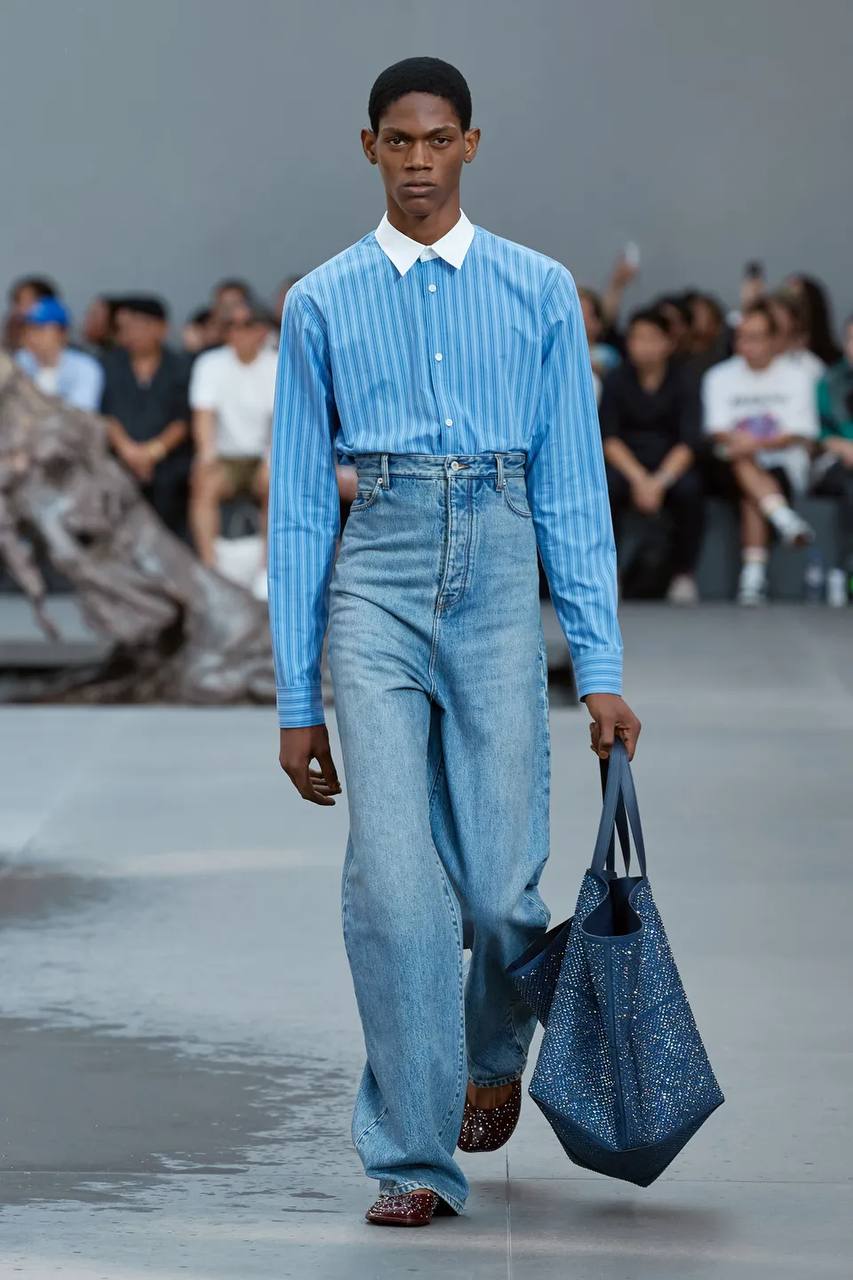 Loewe Spring 2024
Anderson remarks on the collection, "It's always about trying to find contradictions in men and women: like how do you blur all of that? I feel like something in this is very precise in that message, it's very reduced, very luxe." True to Anderson's philosophy, the collection forgoes any figurative identifying symbols, highlighting a distinct design signature that is characteristically Anderson. The collection is a testament to Anderson's commitment to breaking down gender barriers and offering a unique, luxurious fashion experience.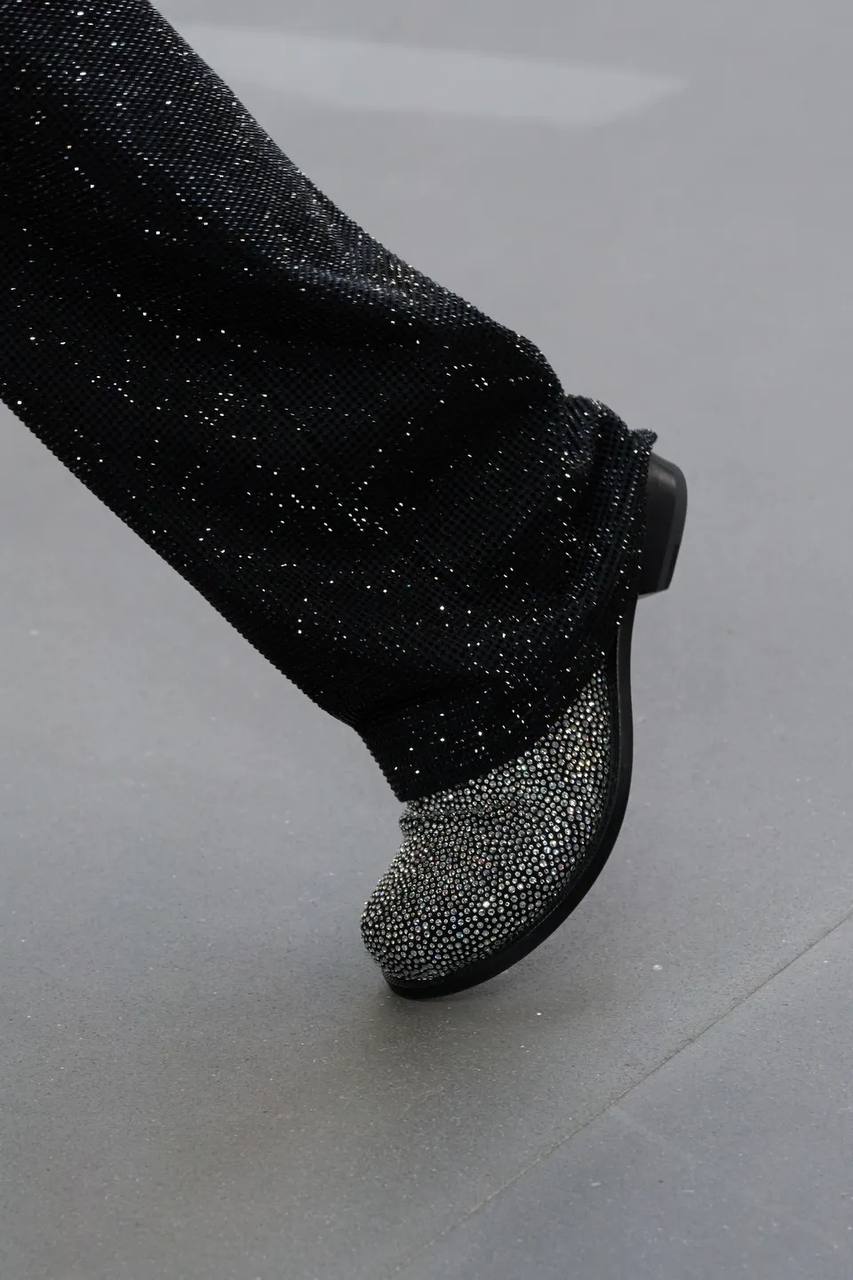 Loewe Spring 2024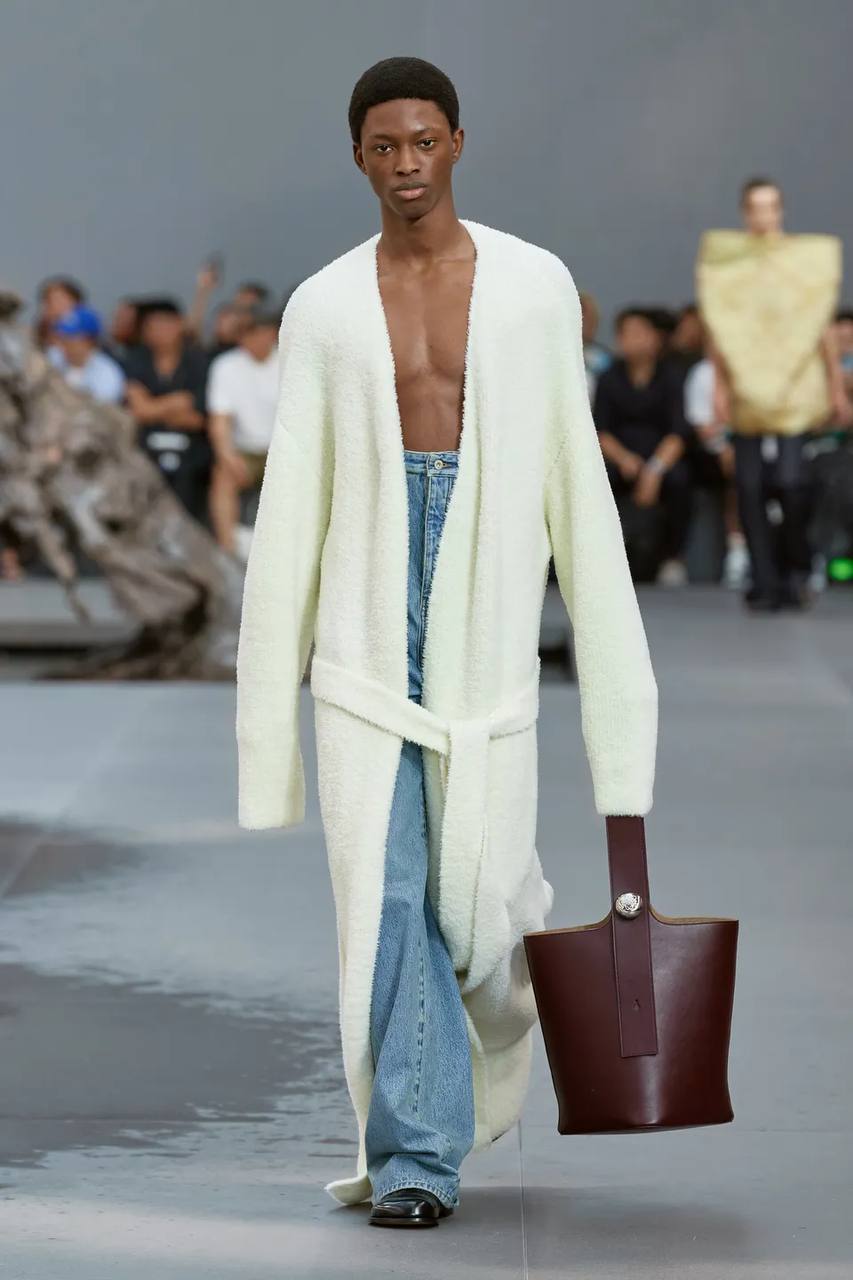 Loewe Spring 2024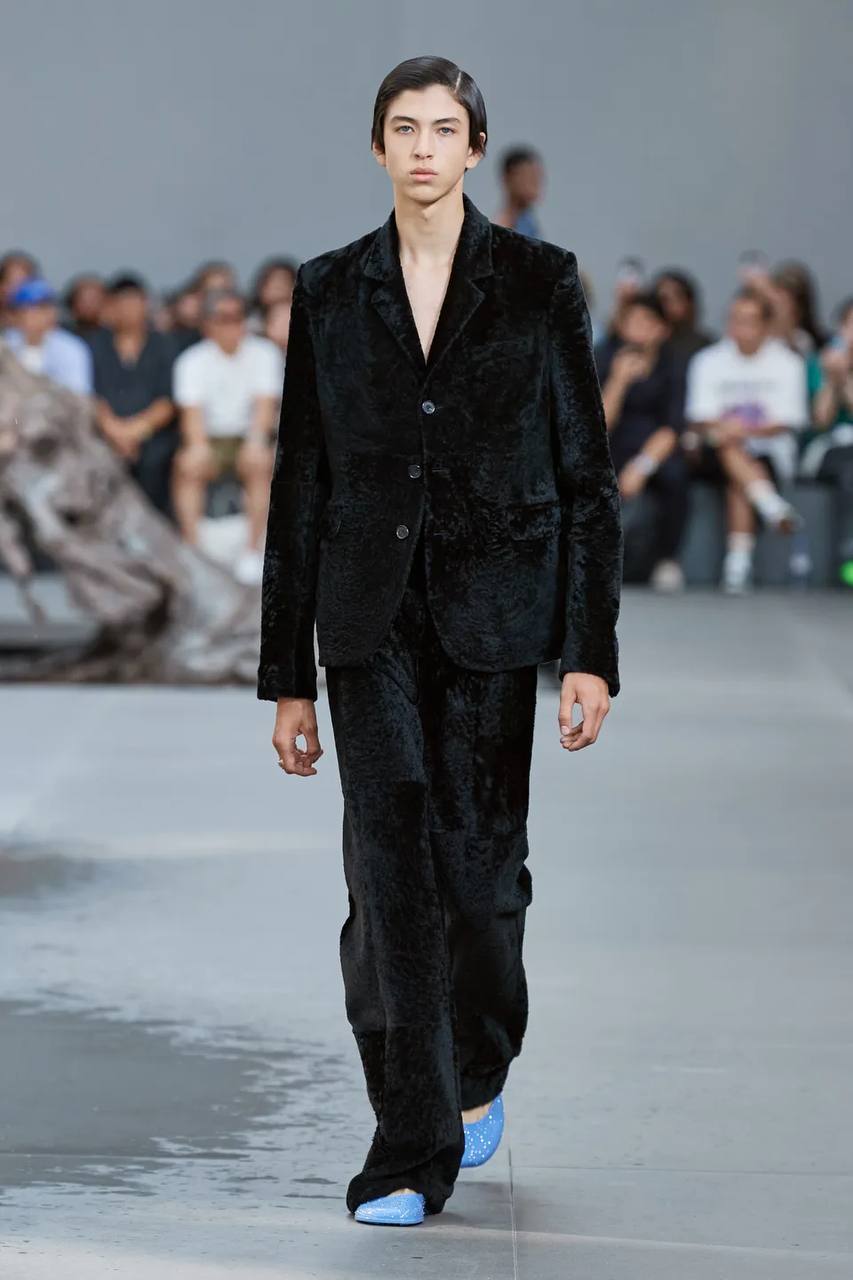 Loewe Spring 2024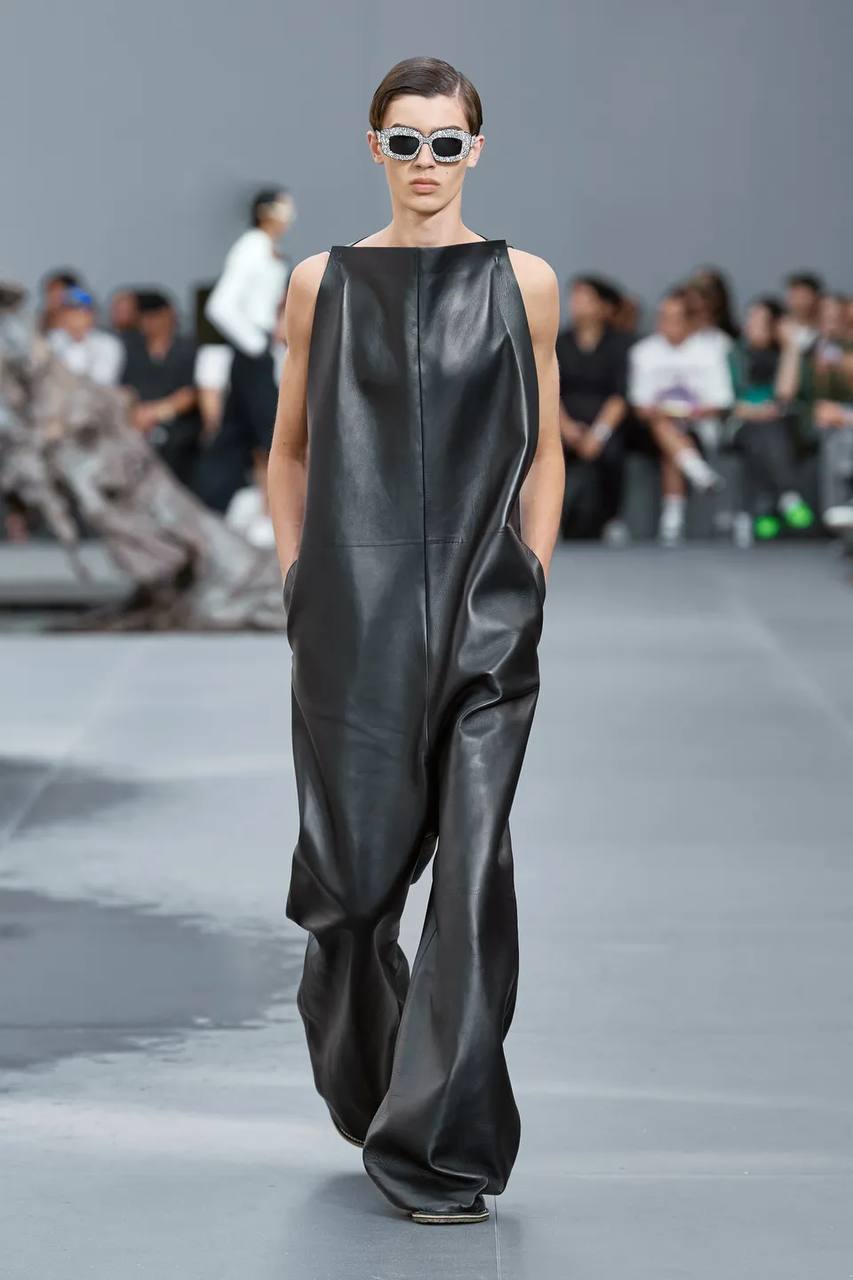 Loewe Spring 2024