KAWS' Largest Creation Yet: A Giant Pink Bunny in Indonesia's Prambanan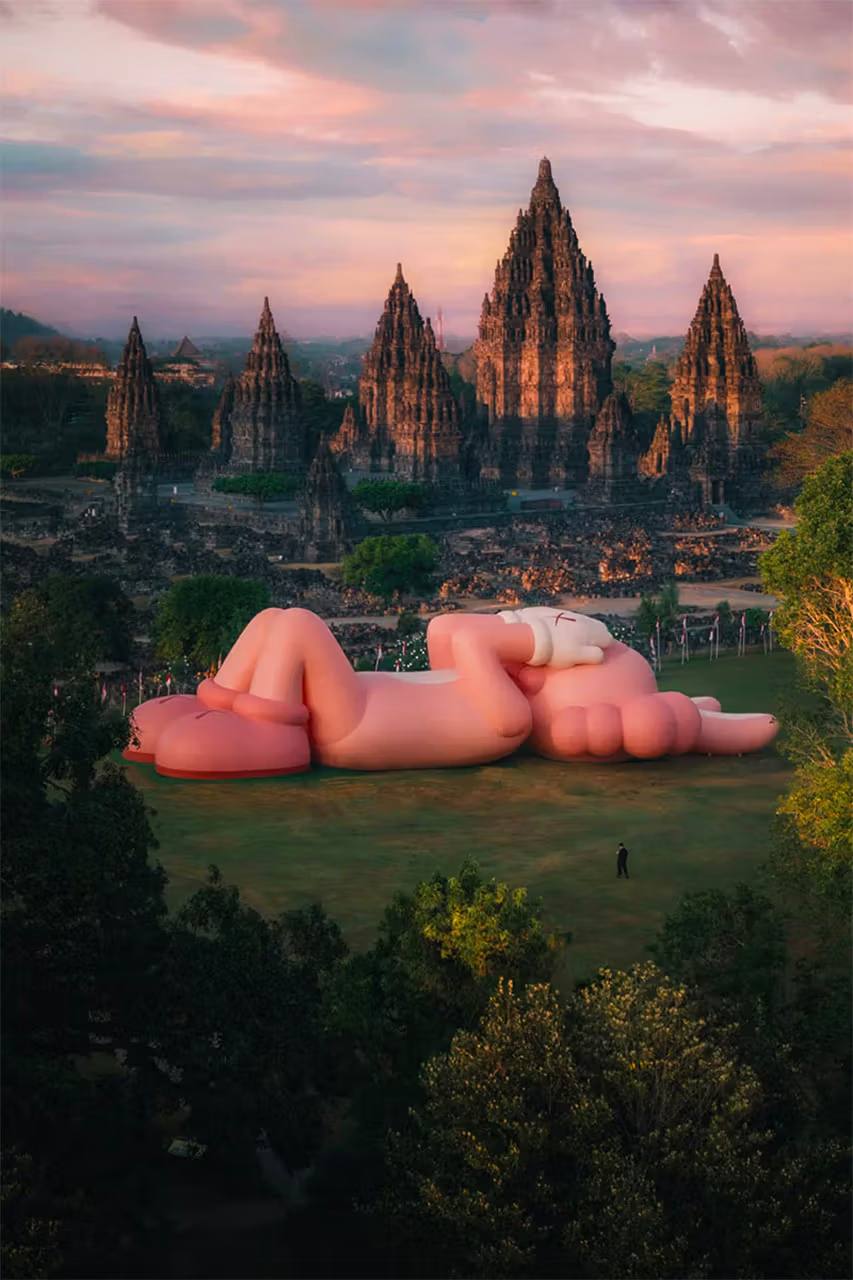 Giant Pink Bunny in Indonesia's Prambanan
Internationally celebrated artist, KAWS, known for his larger-than-life sculptures and iconic characters, has marked his latest stop in Indonesia. The chosen venue is nothing short of iconic – the Prambanan Temple Complex, a UNESCO World Heritage site.
Hypebae reported on this grand installation, revealing that KAWS has outdone himself yet again. Standing tall at 45 meters, a monumental pink bunny takes center stage amidst the ancient temple ruins. This juxtaposition of contemporary art against a backdrop of historical and cultural significance offers viewers a unique, almost surreal experience.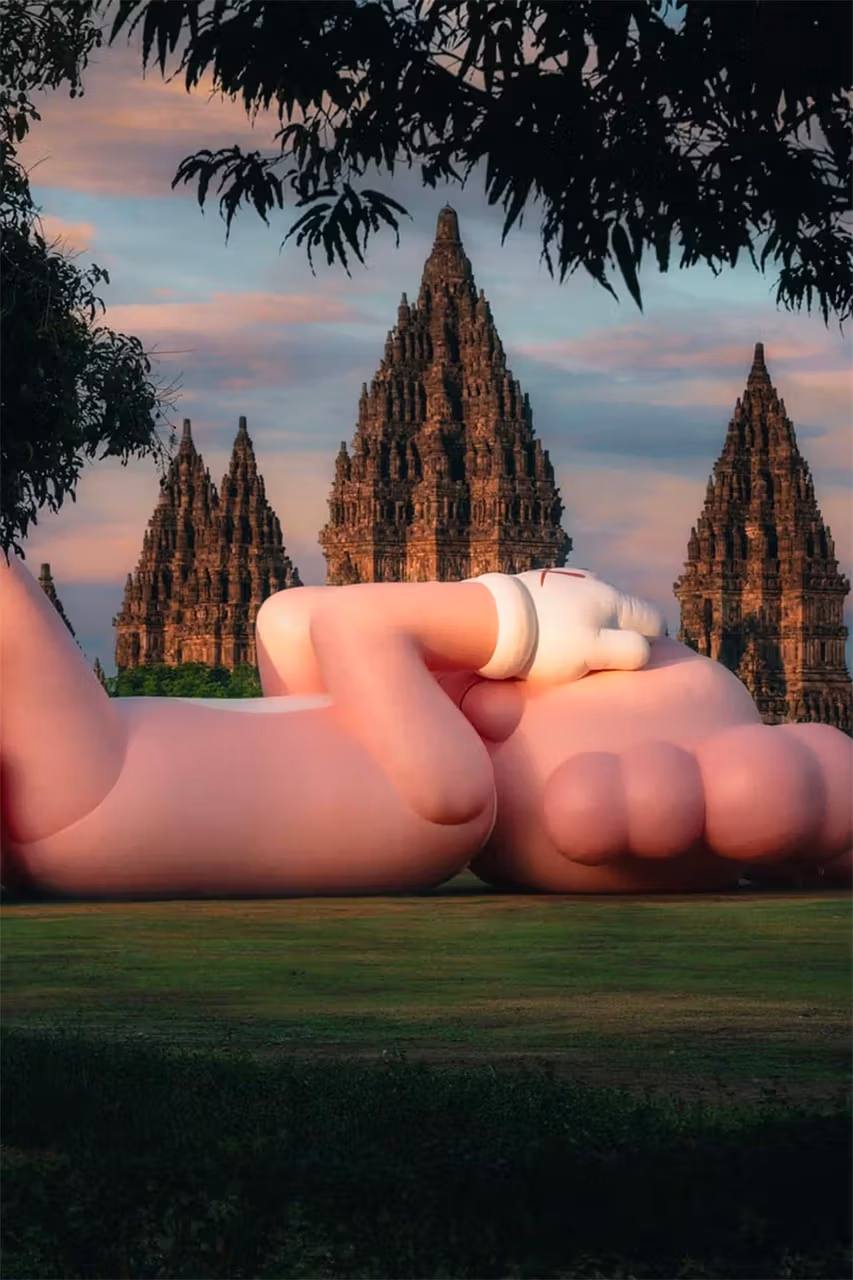 Giant Pink Bunny in Indonesia's Prambanan
The choice of the Prambanan Temple, with its intricate architectural details and rich history, enhances the impact of KAWS' piece. It's a bold statement on the interplay of the past with the present, tradition meeting modernity.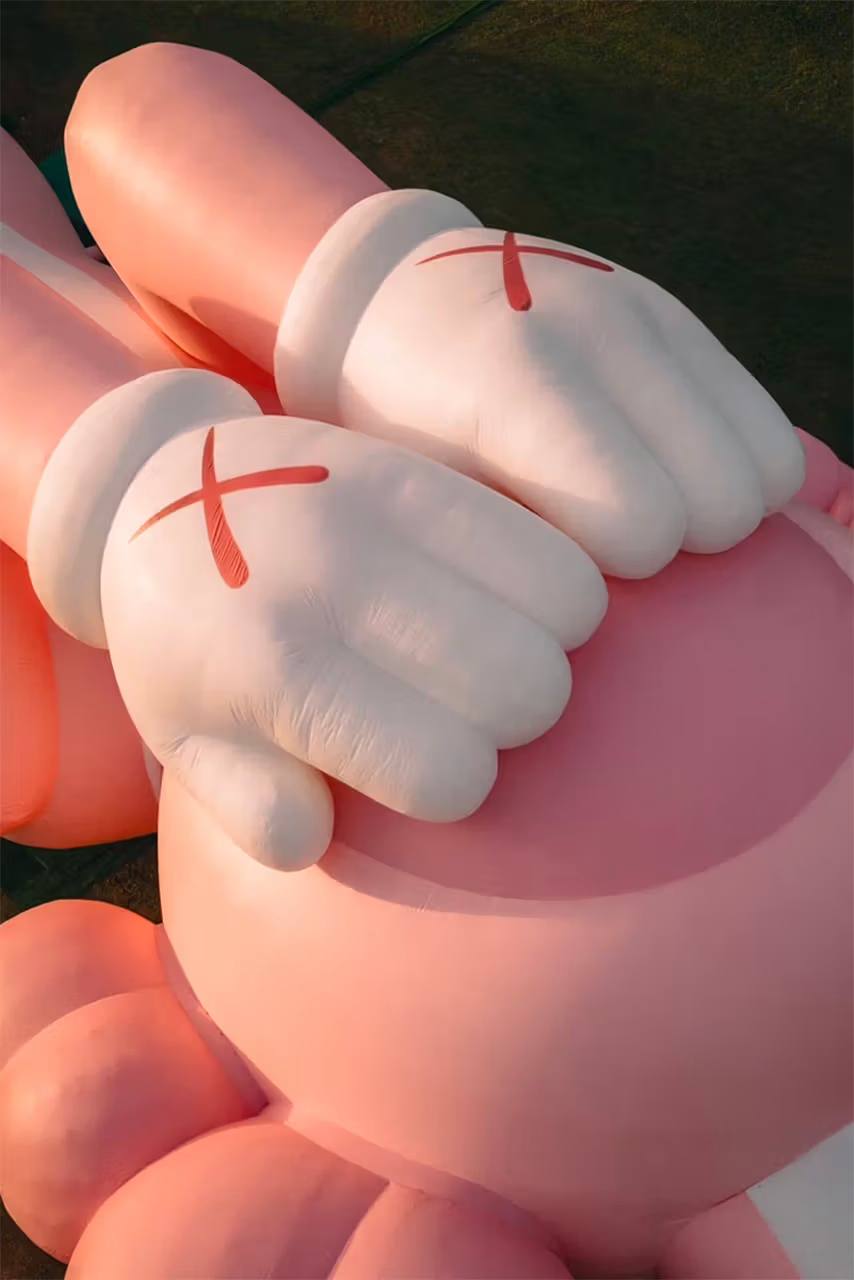 Giant Pink Bunny in Indonesia's Prambanan
For those fortunate enough to be in Indonesia or planning a visit, this installation is available for viewing until the end of the month. Given the temporary nature of the exhibit and its sheer magnitude, it's an artistic spectacle one wouldn't want to miss.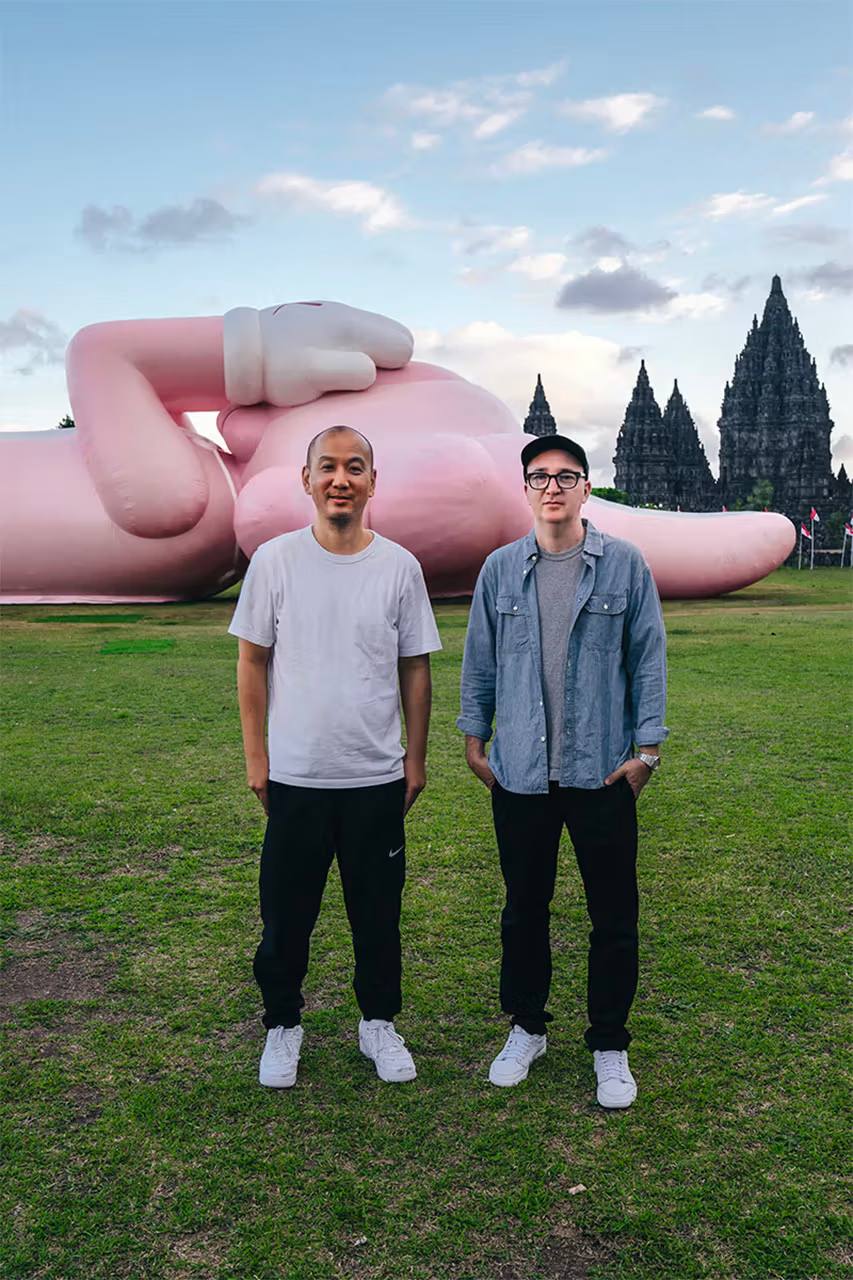 Giant Pink Bunny in Indonesia's Prambanan