Joana Vasconcelos: A Fusion of Art and Fashion with Dior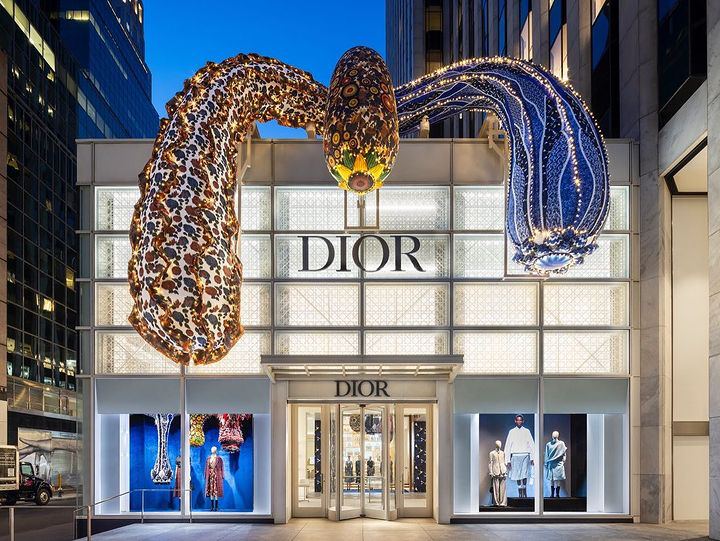 Joana Vasconcelos / Dior
Portuguese artist Joana Vasconcelos seems to be everywhere today, thanks to her collaboration with Dior. Commissioned by the brand, Vasconcelos created a monumental textile sculpture, Valkyre Miss Dior, immediately dubbed as "epic" due to its 7 meters height, 24 meters length, and weight of over a ton.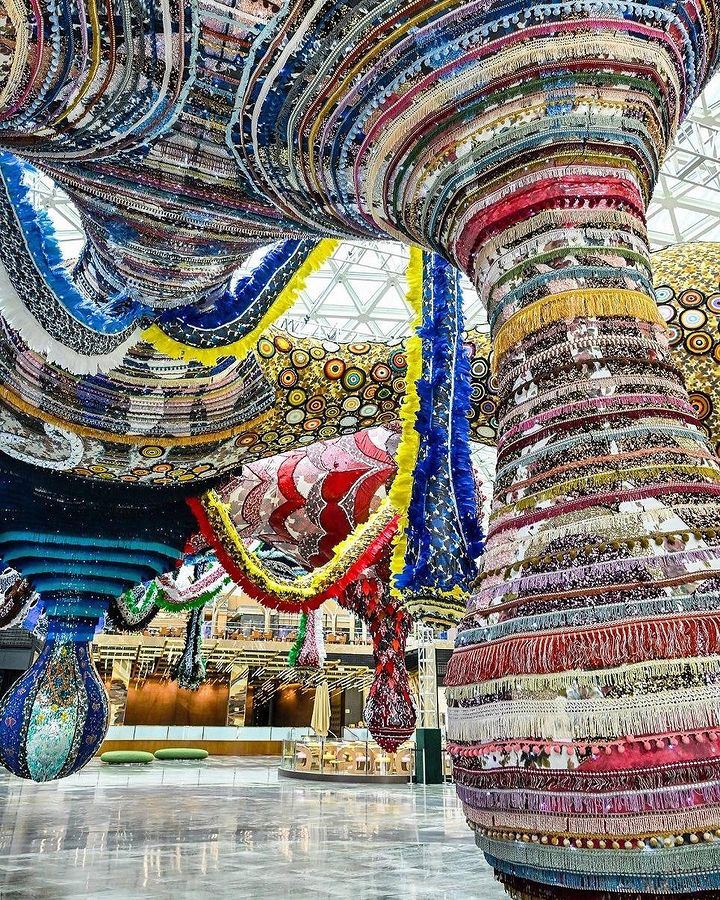 Joana Vasconcelos / Dior
The mythology of this textile masterpiece is complex and multilayered, but it undoubtedly embellished the Dior women's Autumn-Winter 2023/24 collection show held this spring. Now, this collection has reached boutiques worldwide, with the colorful embroidered "hands" of this Valkyrie decorating the displays. The boutiques in New York and Shanghai boast the most striking arrangements, but the ones in Paris, Los Angeles, and Istanbul are equally eye-catching.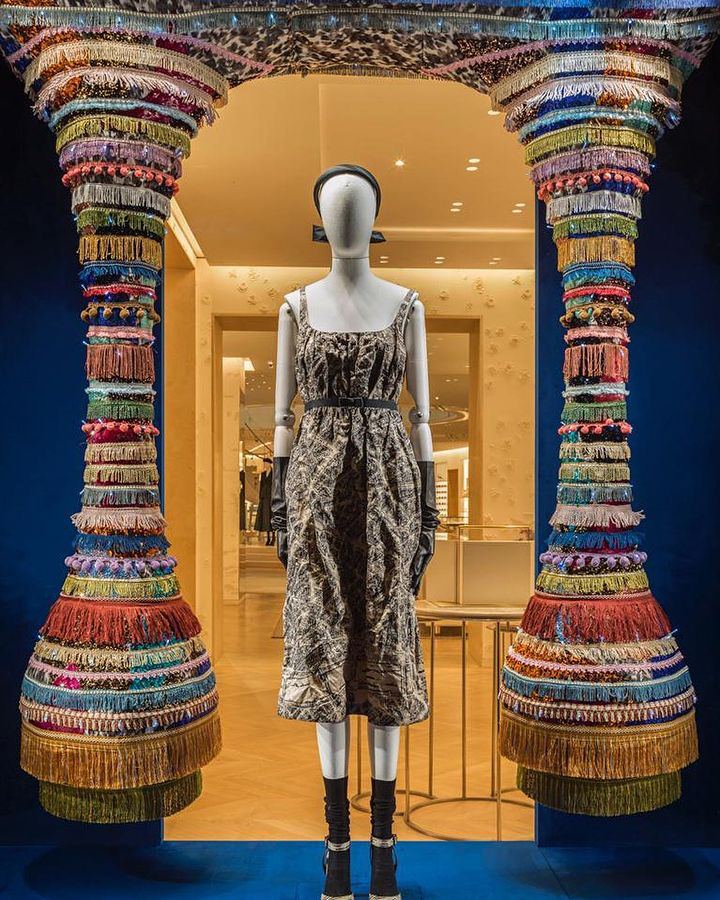 Joana Vasconcelos / Dior
Currently, the full Valkyre Miss Dior sculpture is being showcased at the MGM Cotai hotel and entertainment center in Macau.
But that's not all. Today, the artist is opening an exhibition at the MAAT Museum in Lisbon (MAAT), where a new sculpture by Joana has been installed on the promenade for this occasion (see the last photo in the feed). If it remains there, it could well become a city landmark.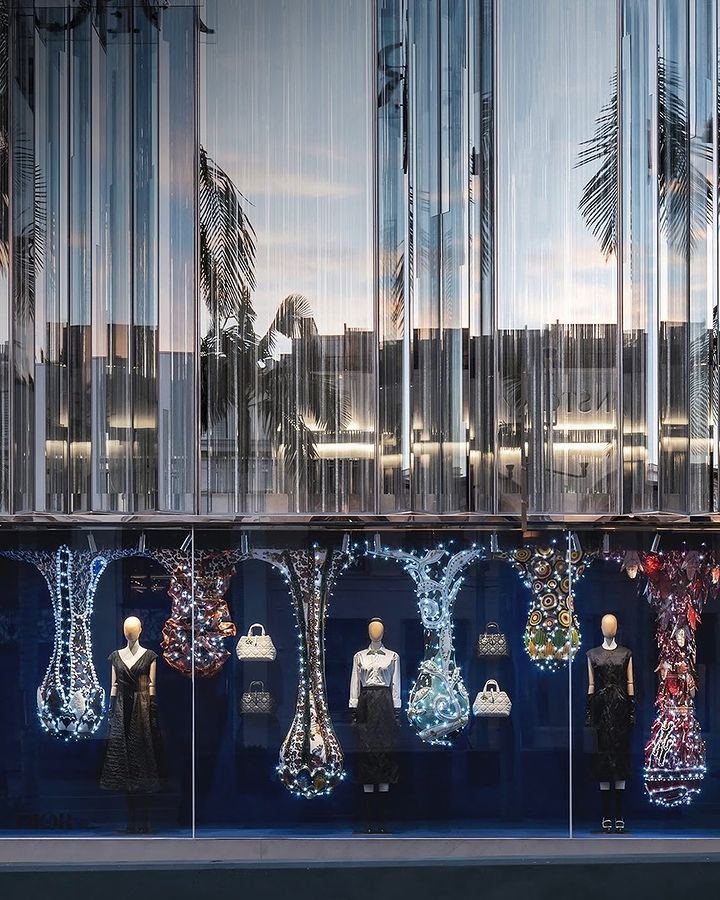 Joana Vasconcelos / Dior
On October 4th, Vasconcelos's exhibition will open in the Uffizi Gallery and Palazzo Pitti in Florence (Exhibition).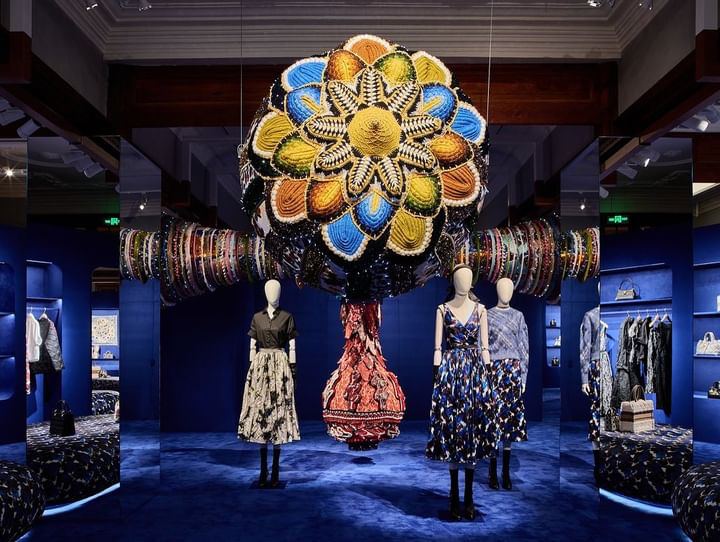 Joana Vasconcelos / Dior
In addition to this, a large-scale ceramic panel by Joana has just been unveiled in Lisbon (Ceramic Panel), and her Bombom collection is available in Roche Bobois furniture boutiques (Bombom Collection).
Joana Vasconcelos's diverse and expansive work, blending art with fashion, continues to captivate audiences, marking her as a distinctive artist in the contemporary art scene.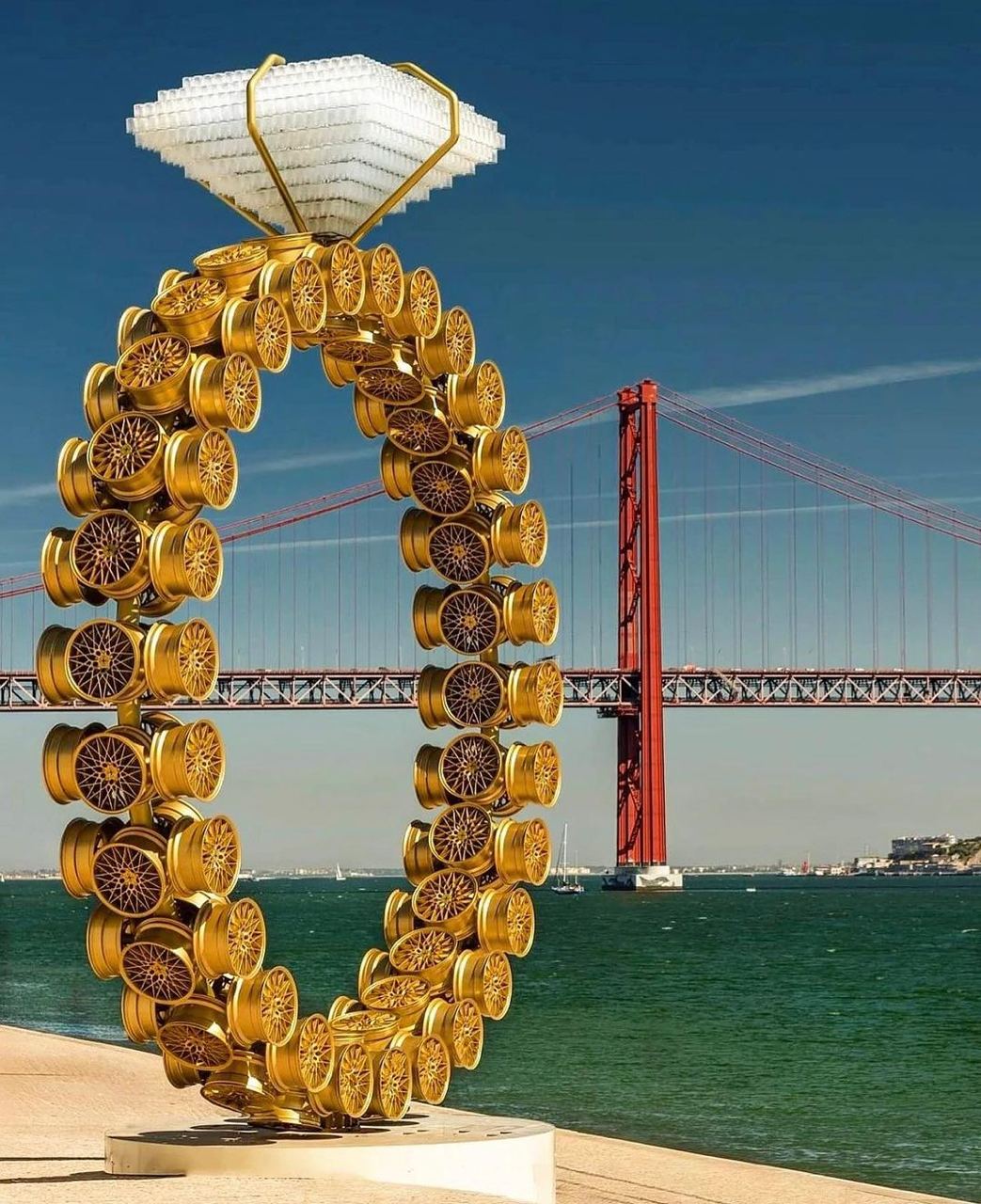 Joana Vasconcelos / Dior