Henrik Vibskov Unveils Spring 2024 Collection: A Psychedelic Fusion of Futurism and Tradition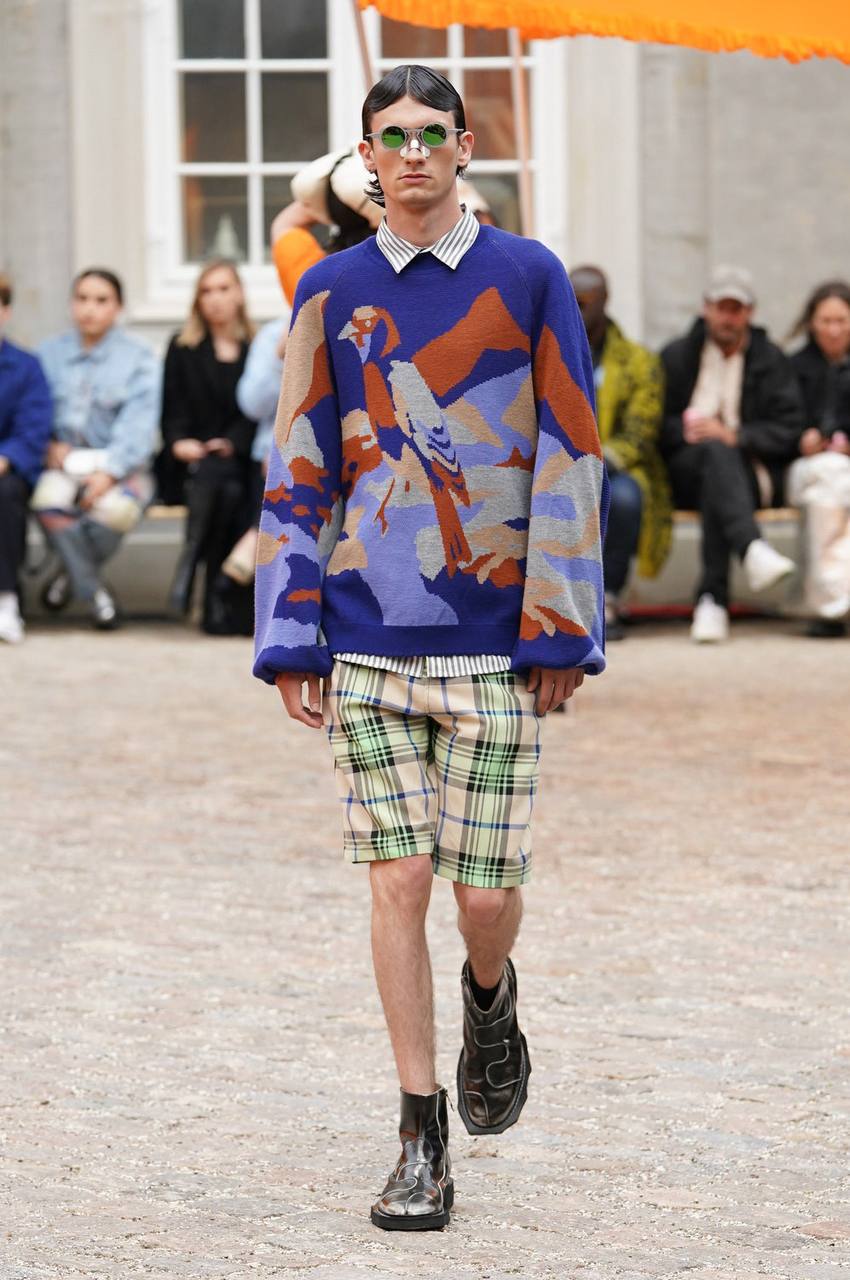 Henrik Vibskov / Spring 2024 collection
The avant-garde Danish fashion designer, Henrik Vibskov, has once again captivated fashion enthusiasts with his Spring 2024 collection. A tantalizing fusion of his signature "psychedelic" prints, classic plaid patterns, futuristic eyewear adorned with plaster-like embellishments, and innovative headgear make this collection a thrilling journey into Vibskov's creative mind.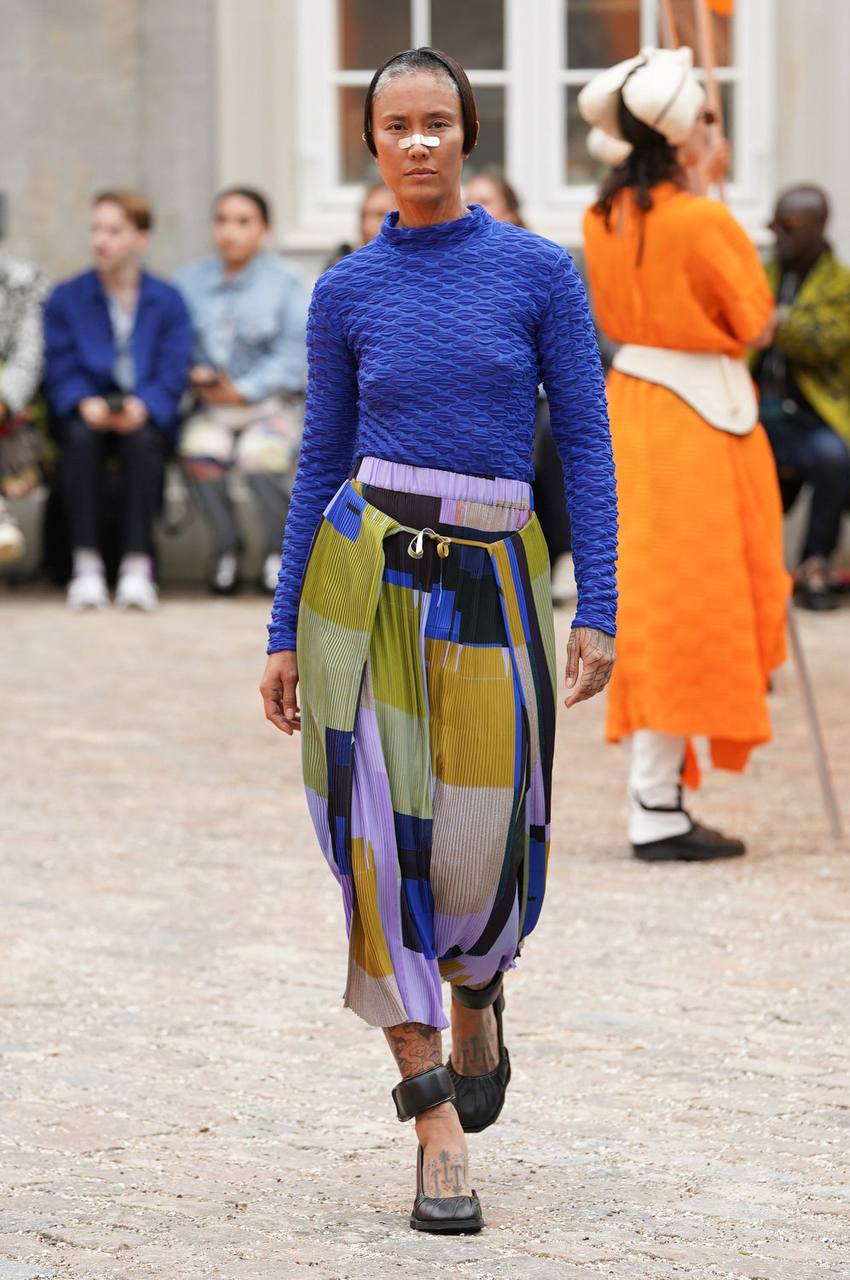 Henrik Vibskov / Spring 2024 collection
Key Highlights of the Collection: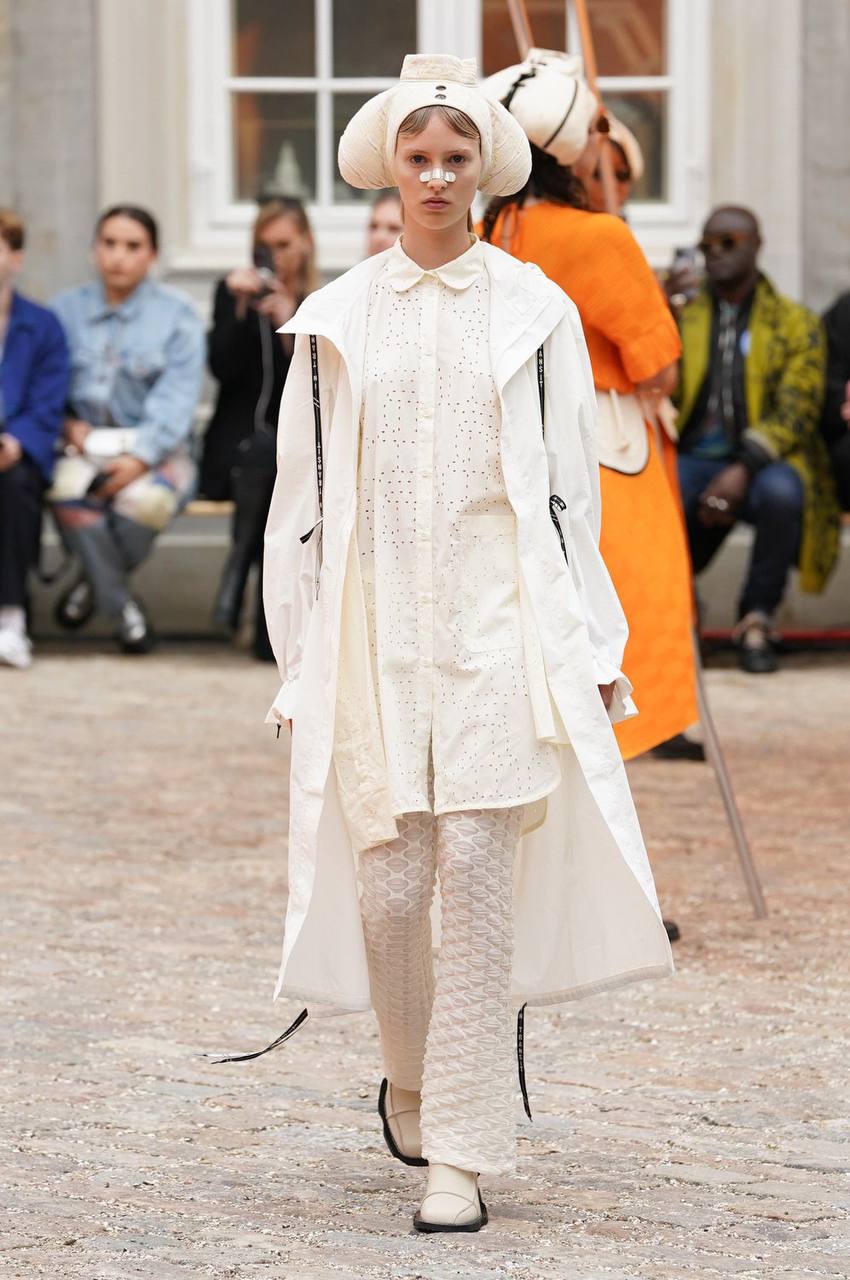 Henrik Vibskov / Spring 2024 collection
Psychedelic Prints: The collection prominently features Vibskov's idiosyncratic prints, swirling with color and form, giving an almost hallucinogenic effect. These designs are a playful nod to the '70s era but with a modern twist.
Plaid Patterns: Contrasting the wild prints are well-tailored pieces in plaid, bringing a touch of tradition and sophistication to balance the collection's avant-garde elements.
Futuristic Eyewear: One can't overlook the extraordinary eyewear in this collection. Sporting plaster-like adornments on the nose bridge, they evoke an uncanny blend of the clinical and the fashionable, making for a memorable statement piece.
Headgear Galore: Vibskov's fascination with headwear shines through in his assortment of inventive hats and caps. From abstract shapes to textured details, these pieces are sure to be the talk of the season.
Boxing Pear-Shaped Bags: A personal favorite of many, including us, are the bags shaped like boxing pears. They're quirky, functional, and utterly original, encapsulating the essence of the Henrik Vibskov brand.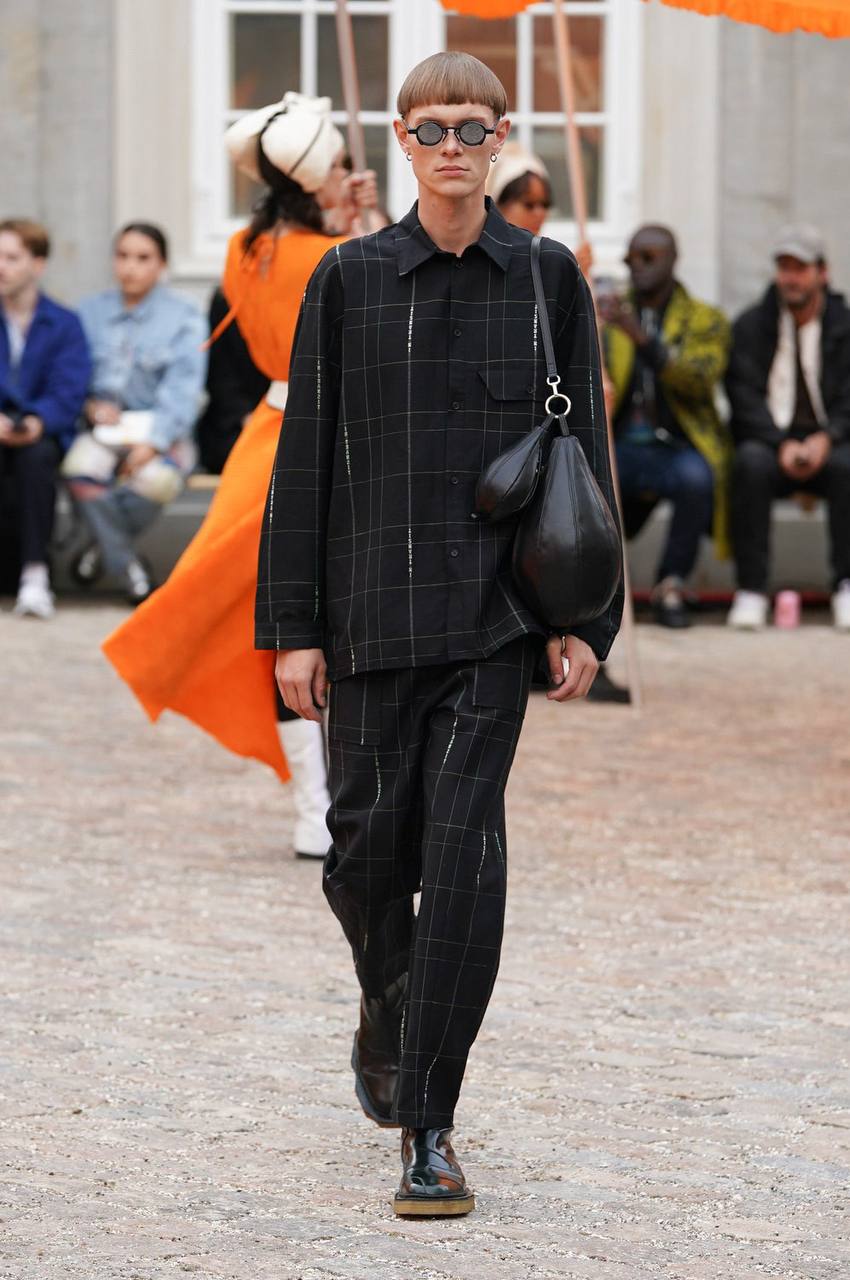 Henrik Vibskov / Spring 2024 collection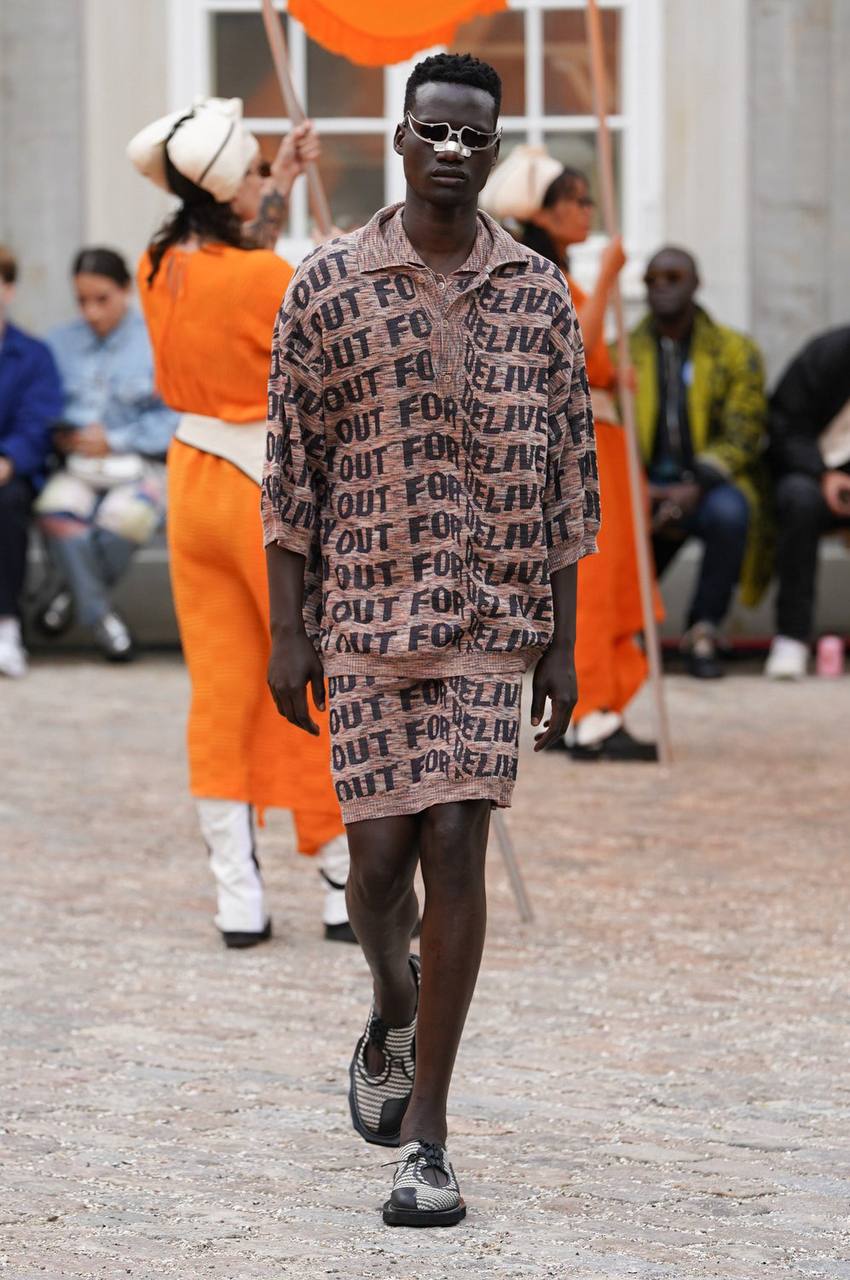 Henrik Vibskov / Spring 2024 collection
The Spring 2024 collection from Henrik Vibskov is a delightful spectacle that thrills and challenges in equal measure. Whether you're drawn to the retro allure of psychedelic prints or the futuristic charm of one-of-a-kind accessories, there's something in this collection to capture every imagination. Keep an eye out for those boxing pear-shaped bags - they're bound to be a knockout hit!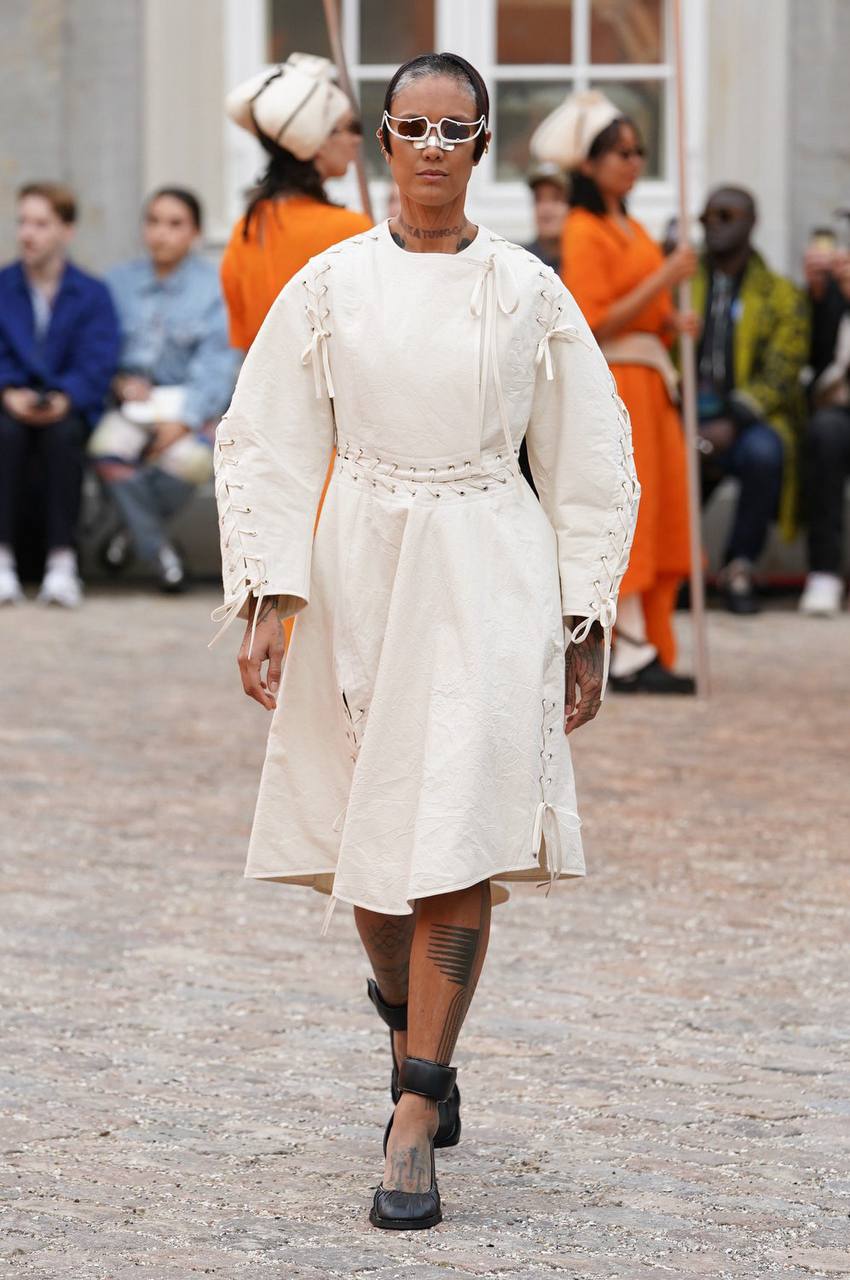 Henrik Vibskov / Spring 2024 collection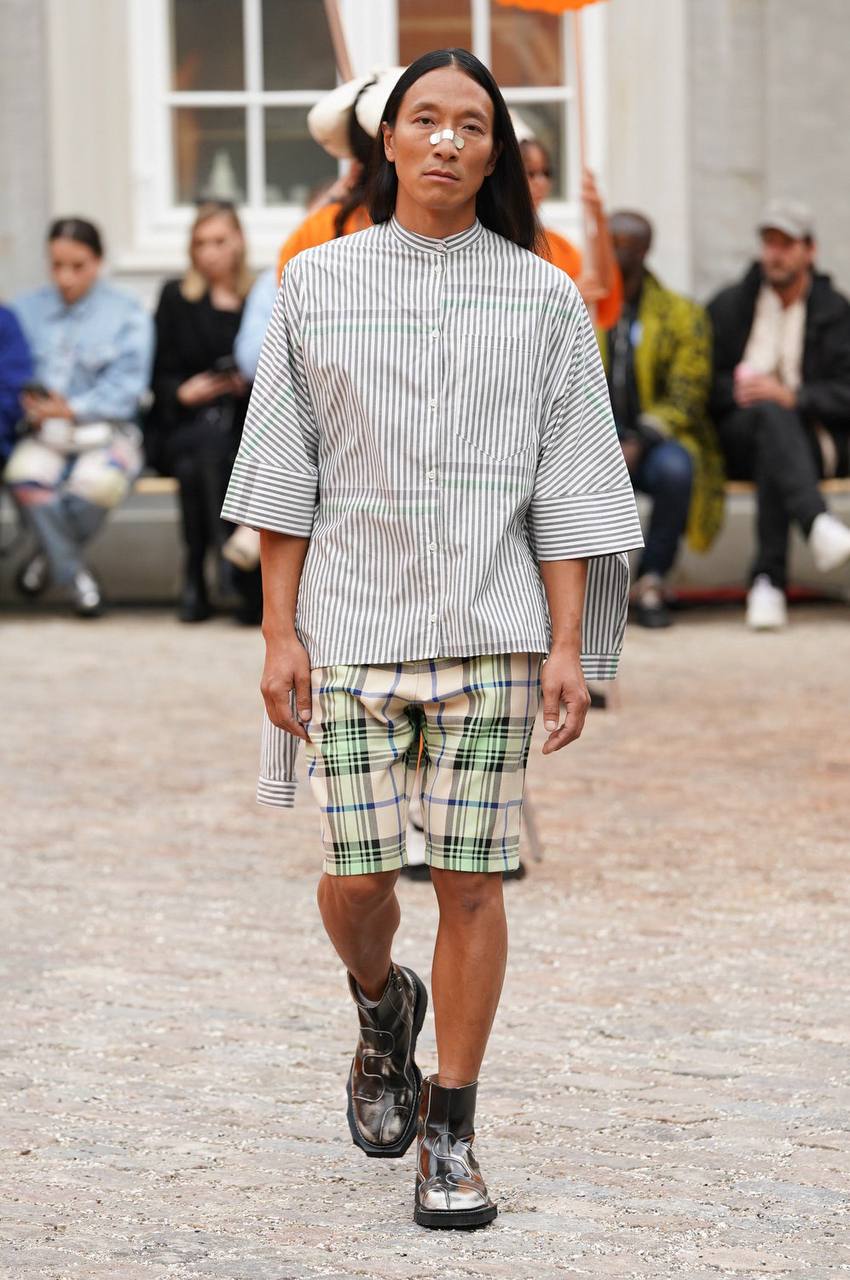 Henrik Vibskov / Spring 2024 collection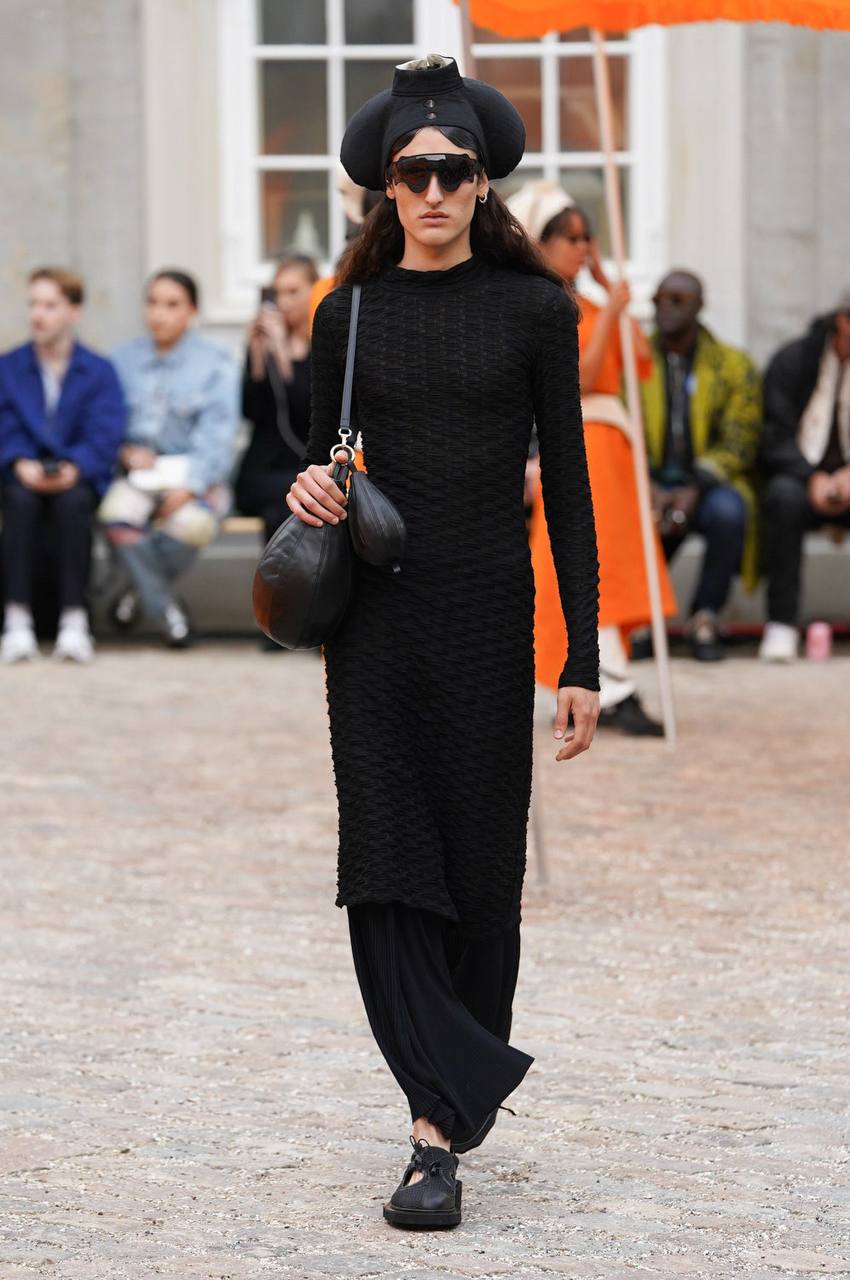 Henrik Vibskov / Spring 2024 collection
Henrik Vibskov / Spring 2024 collection