Gabriela Hearst's Chloé SS2024 Collection: A Serene Dance of Color and Texture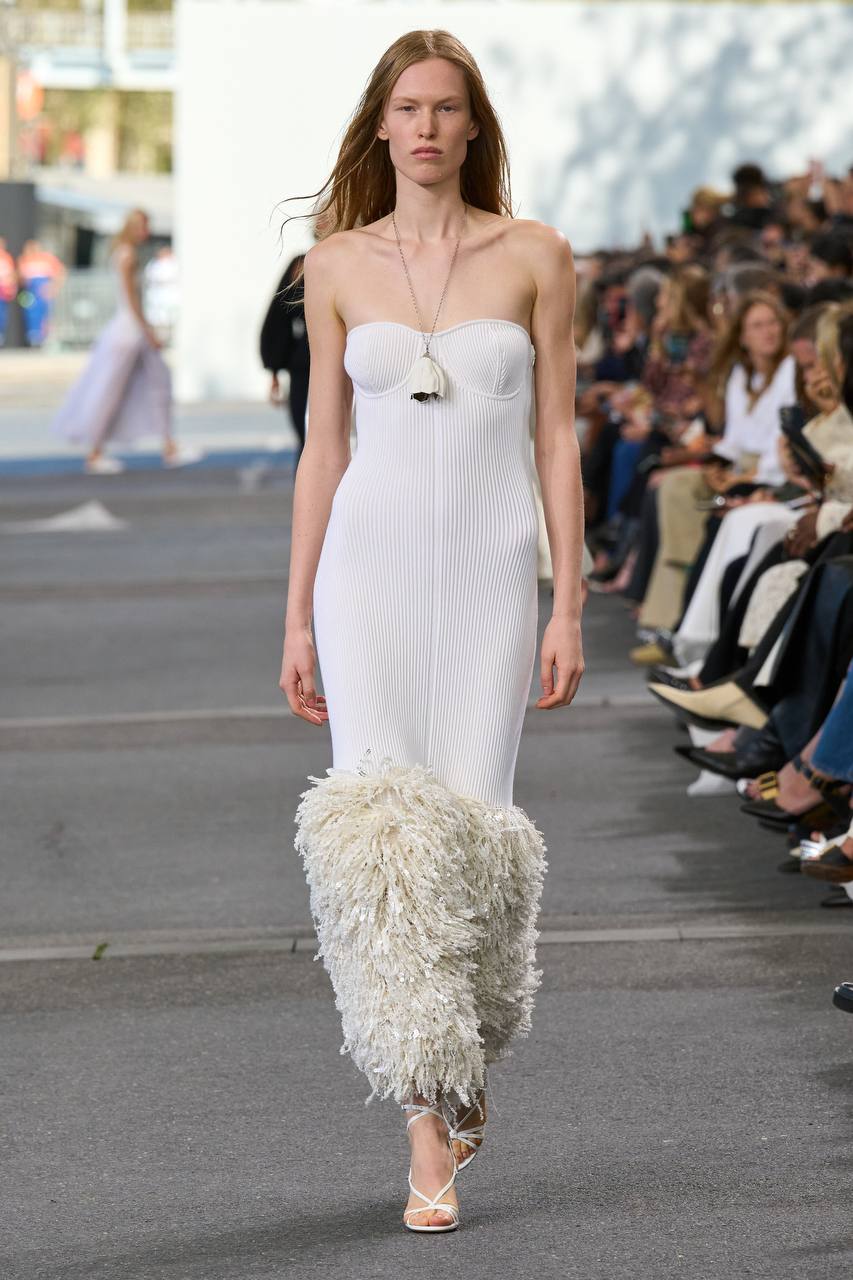 Chloé / Spring-Summer 2024
Gabriela Hearst's most recent collection for Chloé, although less jubilant compared to her ending dance, still harmoniously adheres to her signature style: sleek and tranquil. Executed in conjunction with the students of the samba school Estação Primeira de Mangueira, the designs form a structured and serene array featuring a base of black and white, coupled with ruffles, leather, and iridescent fabrics. Orange floating dresses and red bags serve as the vibrant accents in the collection.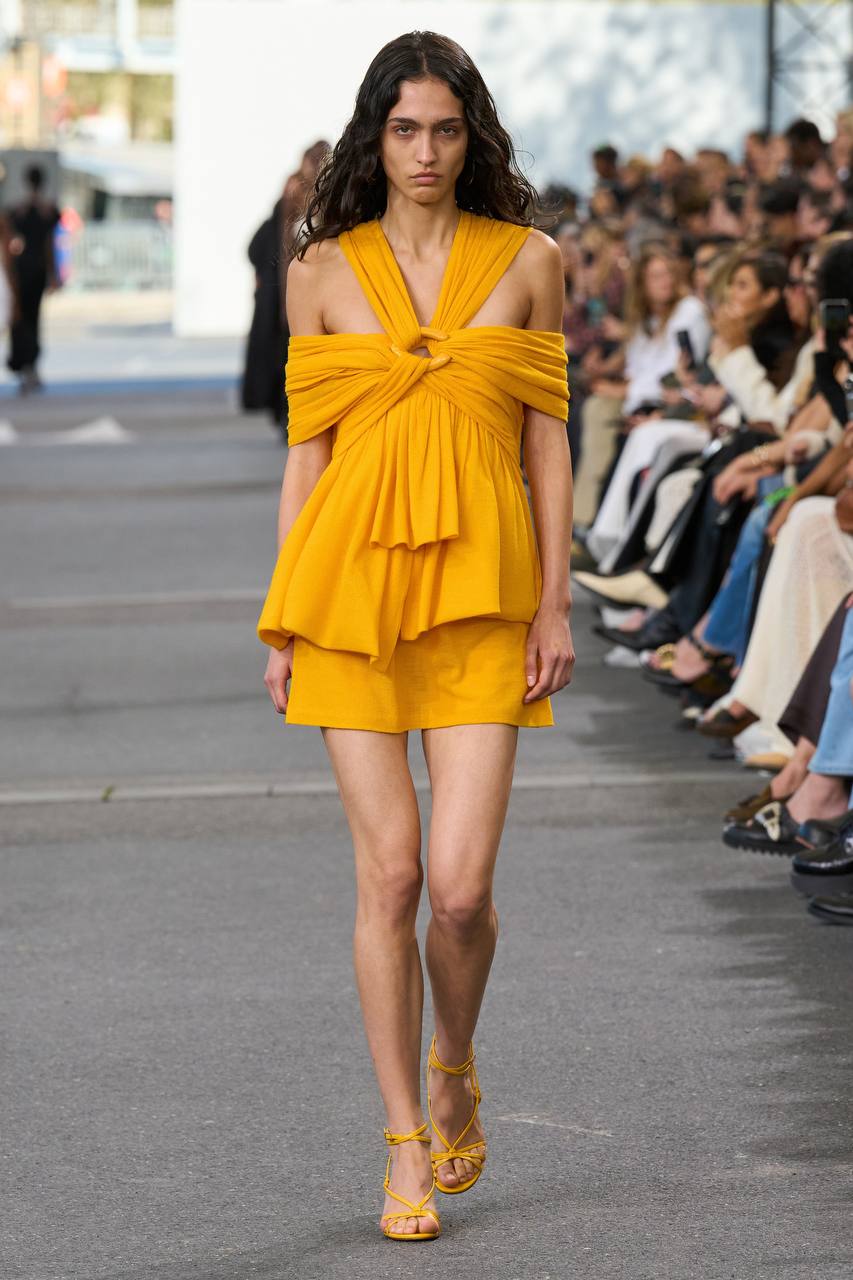 Chloé / Spring-Summer 2024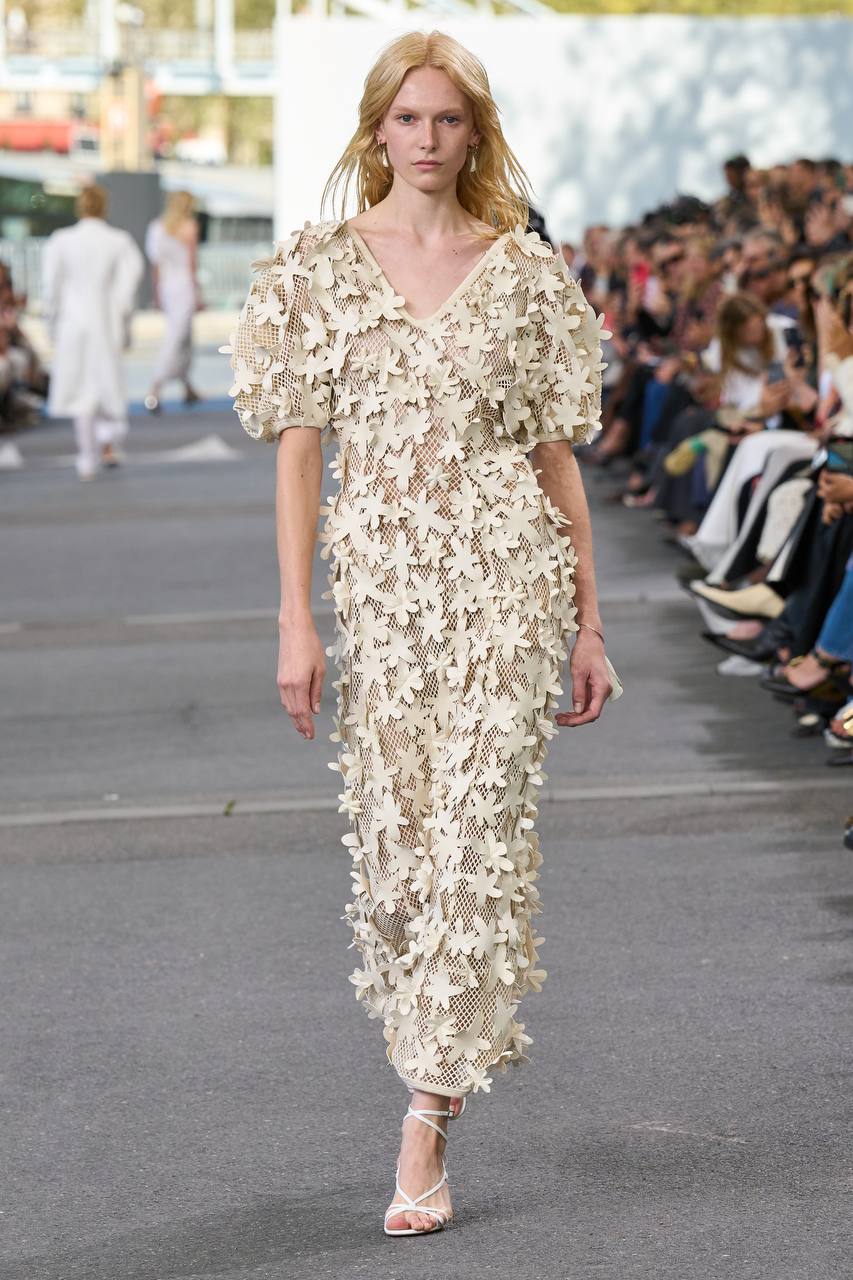 Chloé / Spring-Summer 2024
The massive pendants, appearing this time in forms resembling bellflower blooms and calla buds, along with wide bracelets encircling wrists and forearms, are increasingly becoming the highlights of the season with every new show.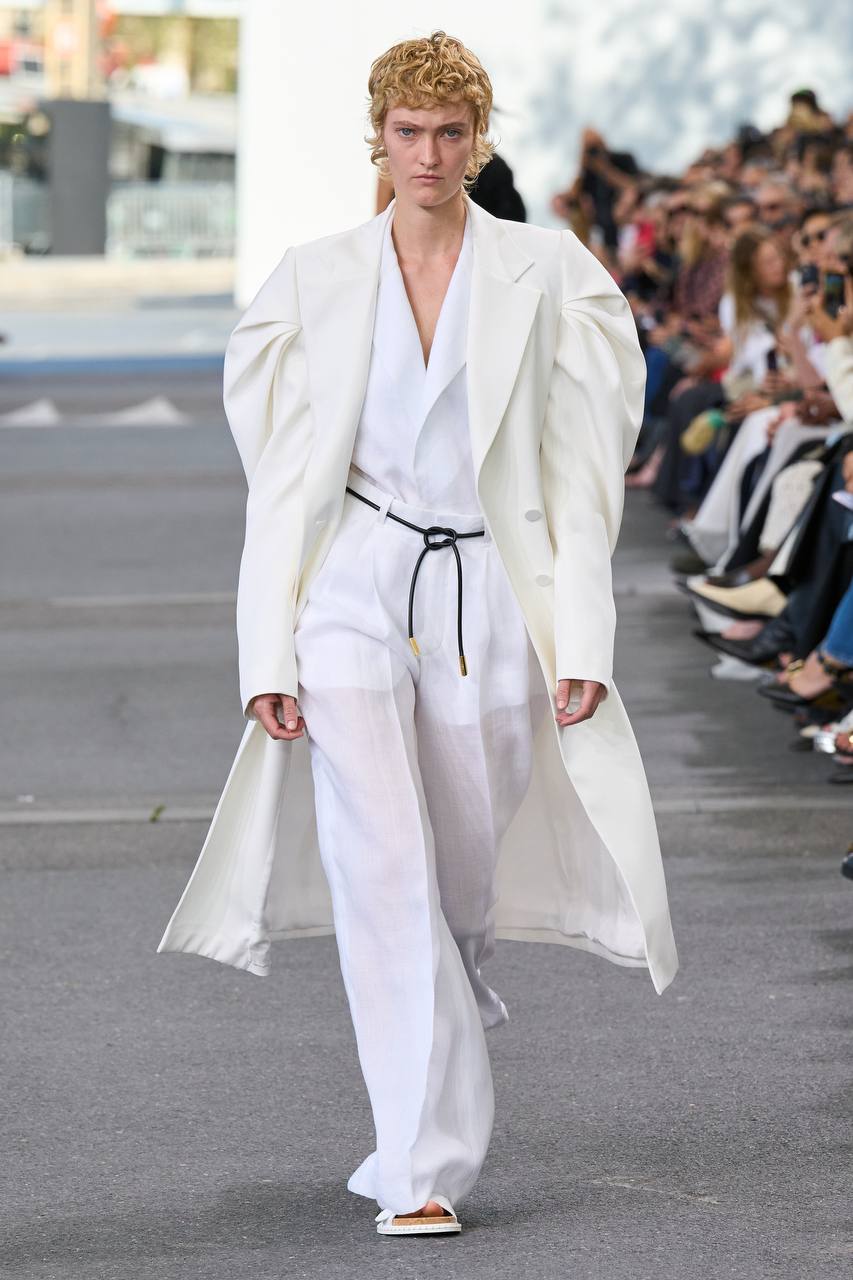 Chloé / Spring-Summer 2024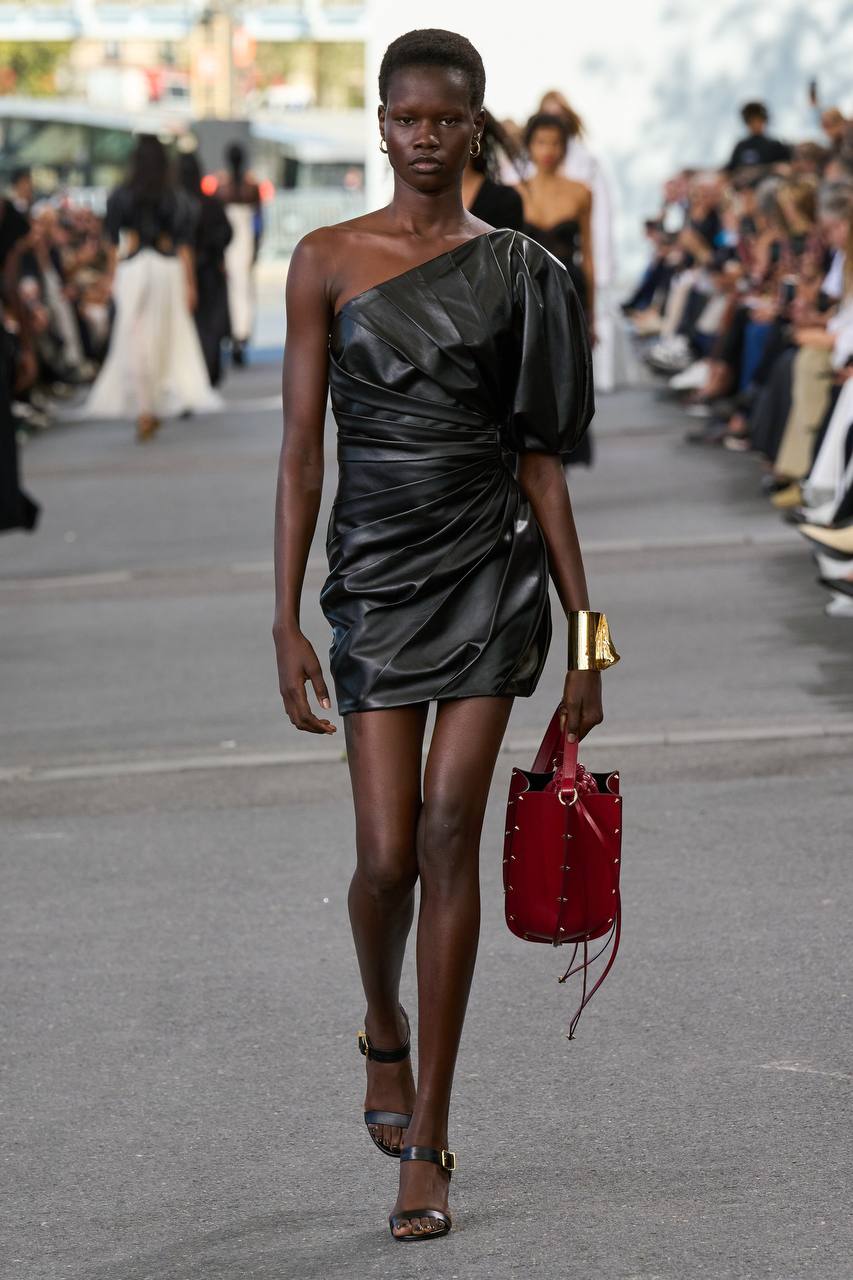 Chloé / Spring-Summer 2024
The collection, named Climate Success, for Spring/Summer 2024, is entirely constructed around colors, noticeable in the embroideries and patches, sleeves, shoulder shapes referencing orchids, and in accessories. This approach highlights the intricate balance of design aesthetics and environmental consciousness that is a hallmark of Gabriela Hearst's work at Chloé.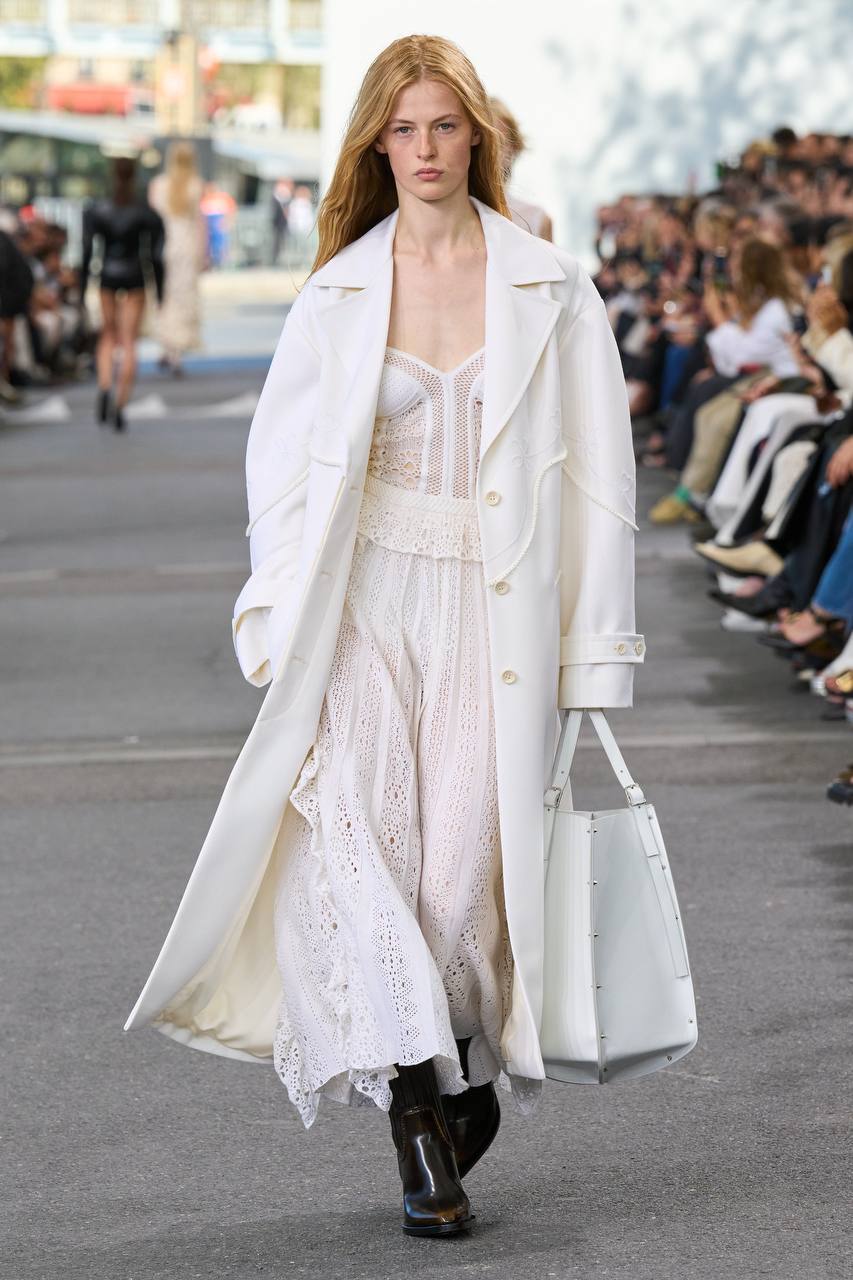 Chloé / Spring-Summer 2024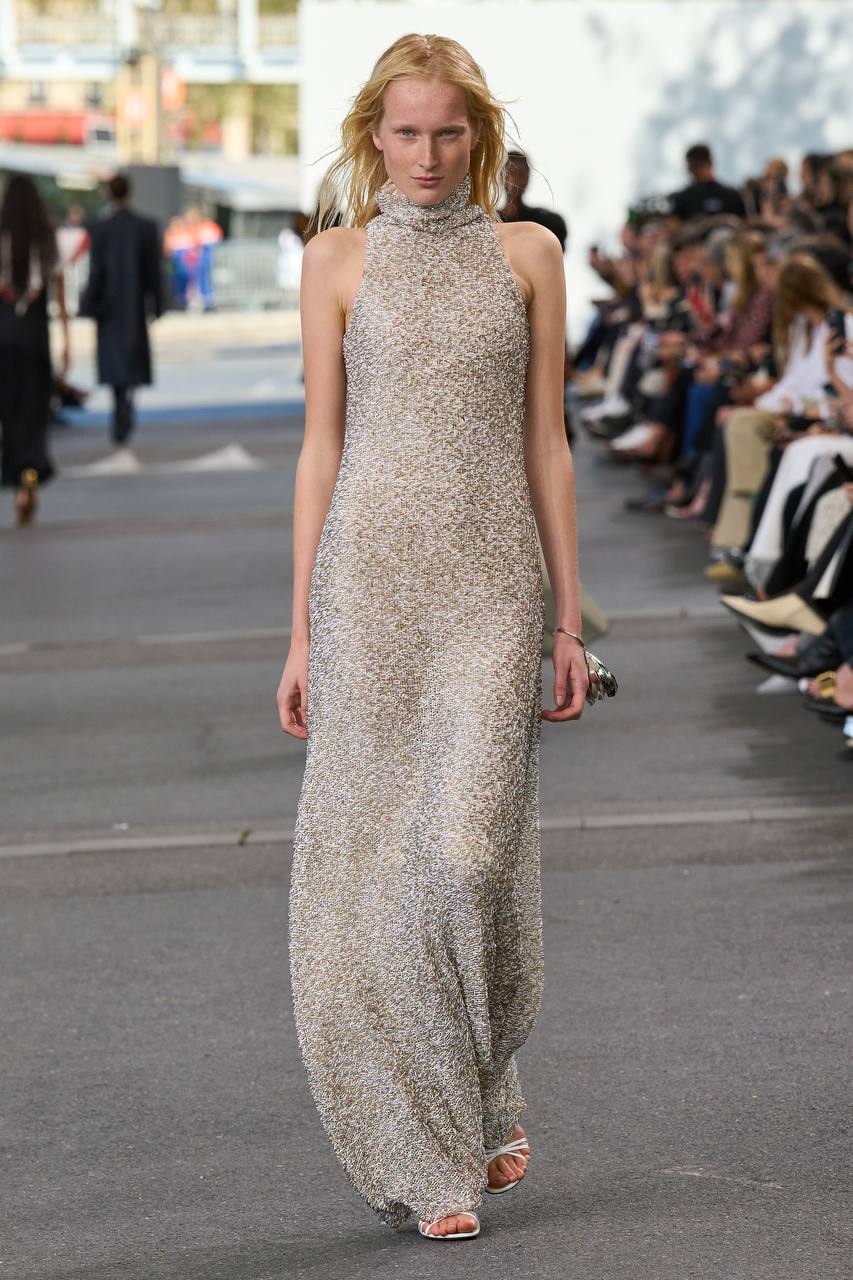 Chloé / Spring-Summer 2024
The exploration of form, texture, and color in this collection brings forth a refined visual experience, allowing the observer to engage with each piece's uniqueness. The extensive use of color, combined with intricate details, positions this collection as a serene dance of innovative design and sustainability, potentially setting the tone for the upcoming fashion season.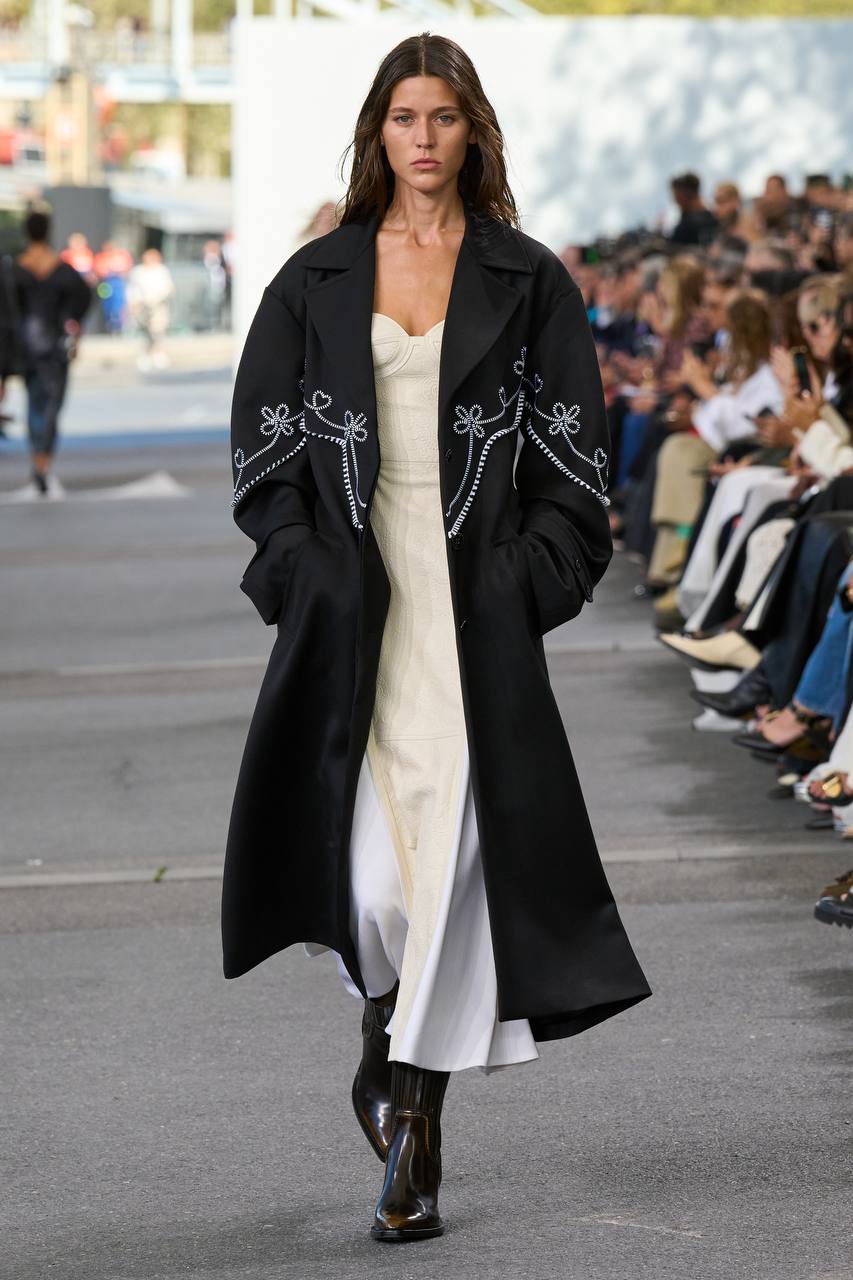 Chloé / Spring-Summer 2024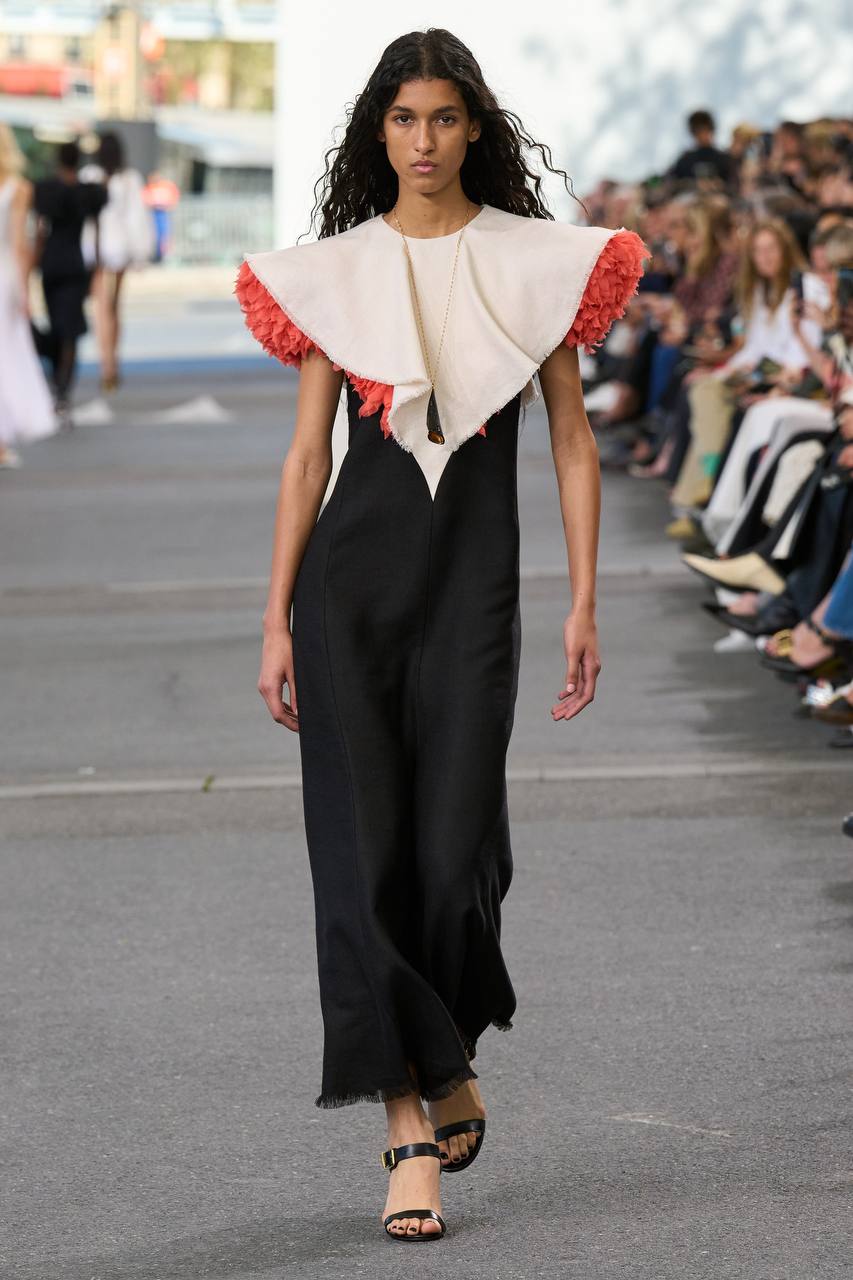 Chloé / Spring-Summer 2024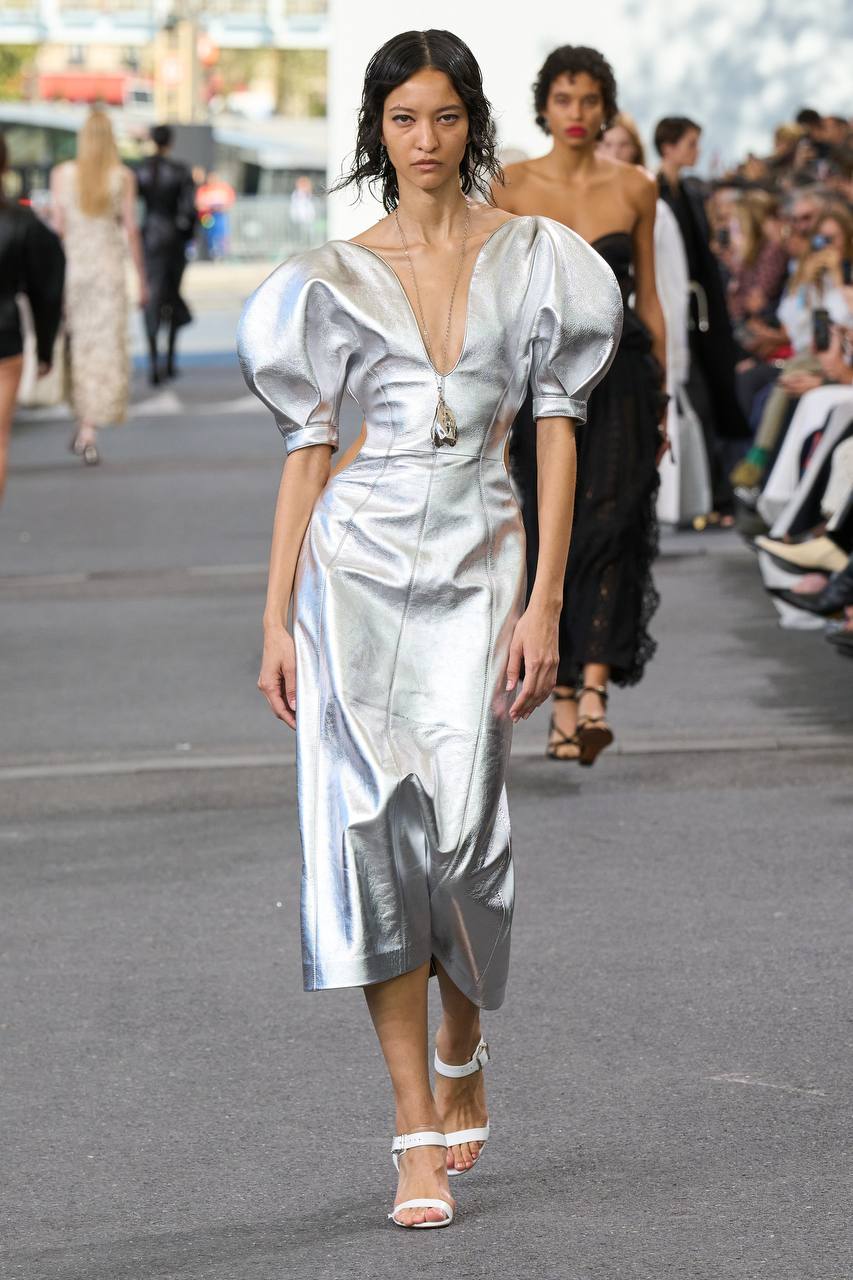 Chloé / Spring-Summer 2024