BTS's V, Kim Taehyung, Named as Cartier's New Global Ambassador"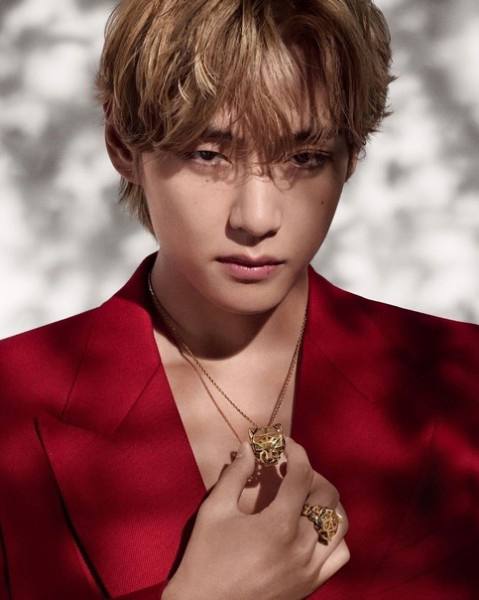 Kim Taehyung / Cartier's New Global Ambassador
Cartier, the renowned luxury jeweler, has unveiled its latest global ambassador — Kim Taehyung, better known as V from the global sensation K-pop group BTS. This announcement ushers in a new era of collaboration between the iconic brand and one of the most influential figures in contemporary music.
V's debut as an ambassador came to life in the campaign for Cartier's Panthère jewelry line. Known for his impeccable style and influence in the fashion world, V brings a fresh, dynamic, and youthful edge to the elegant and timeless creations of Cartier.
This partnership is set to further cement Cartier's status as a leading figure in luxury fashion, while simultaneously expanding its appeal to the younger generation. V, with his significant global reach, particularly in the realms of music and fashion, is an ideal figure to bridge this gap.
It is yet to be seen how this collaboration will shape the brand's identity in the years to come. However, if the debut campaign is any indication, it promises to bring a blend of tradition and innovation, luxury and accessibility, and classic and modern aesthetics.
The choice of V as the face of the Panthère line is apt, considering the collection's embodiment of strength, elegance, and rebellion — traits that V himself has come to represent in the world of music and fashion."