ASAP Rocky Previews Bottega Veneta's Haddock Boots in New Music Video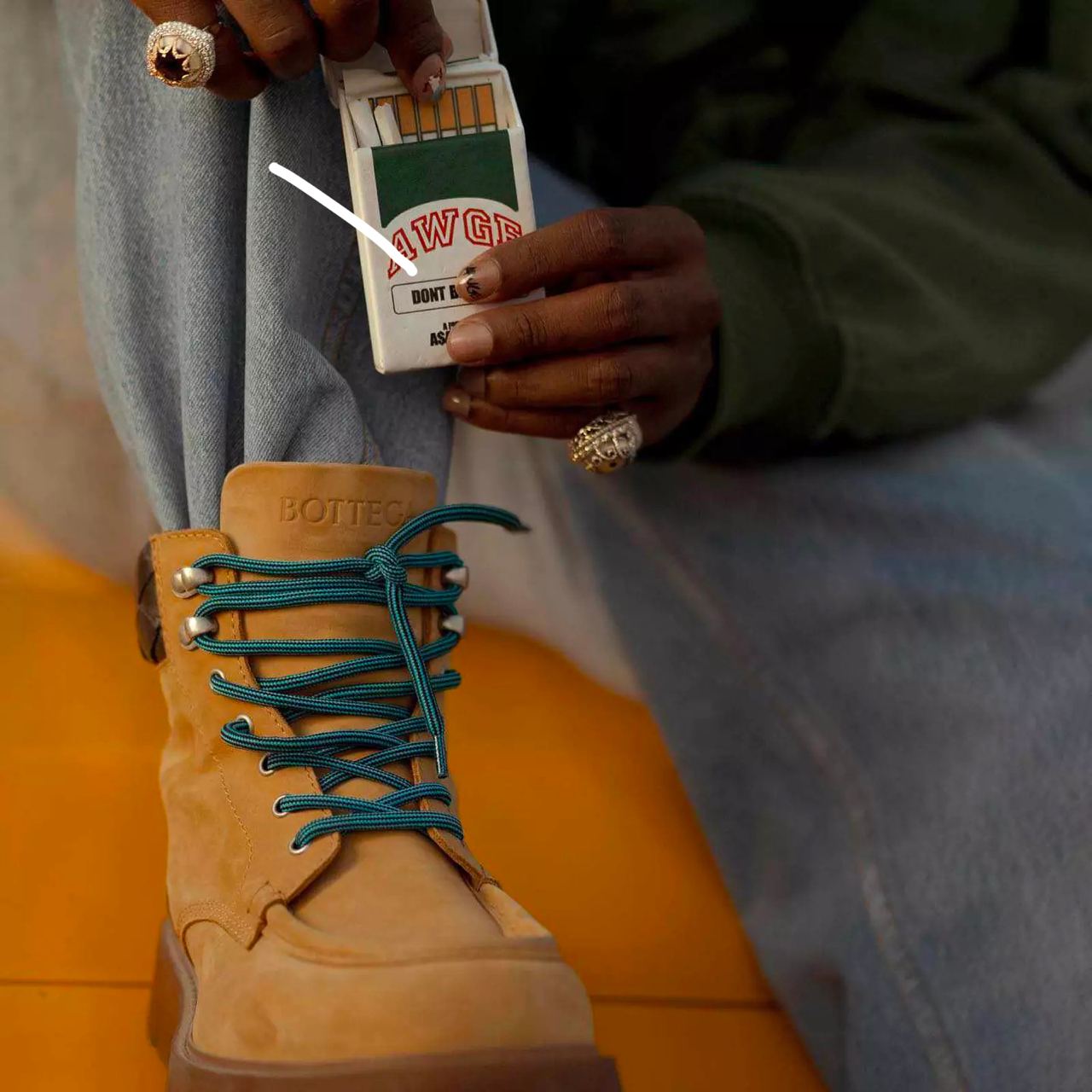 Haddock Boots / Bottega Veneta
In his latest music video, American rapper ASAP Rocky can be seen sporting an unexpected fashion accessory - the Haddock Boots by luxury brand Bottega Veneta. Offering a chic, luxurious twist on the classic Timberland boot, these new offerings from the brand's Haddock line have quickly caught the attention of fashion enthusiasts.
Crafted in Bottega Veneta's signature Intrecciato weave, the Haddock Boots feature a leather upper that recalls the familiar design of the traditional Timberland style. However, a unique detail sets these boots apart: their toe cap resembles the yacht shoes that the brand also produces. In essence, the boots can be described as a more luxurious version of the classic Timberland boot, as evidenced by their €1100 price tag.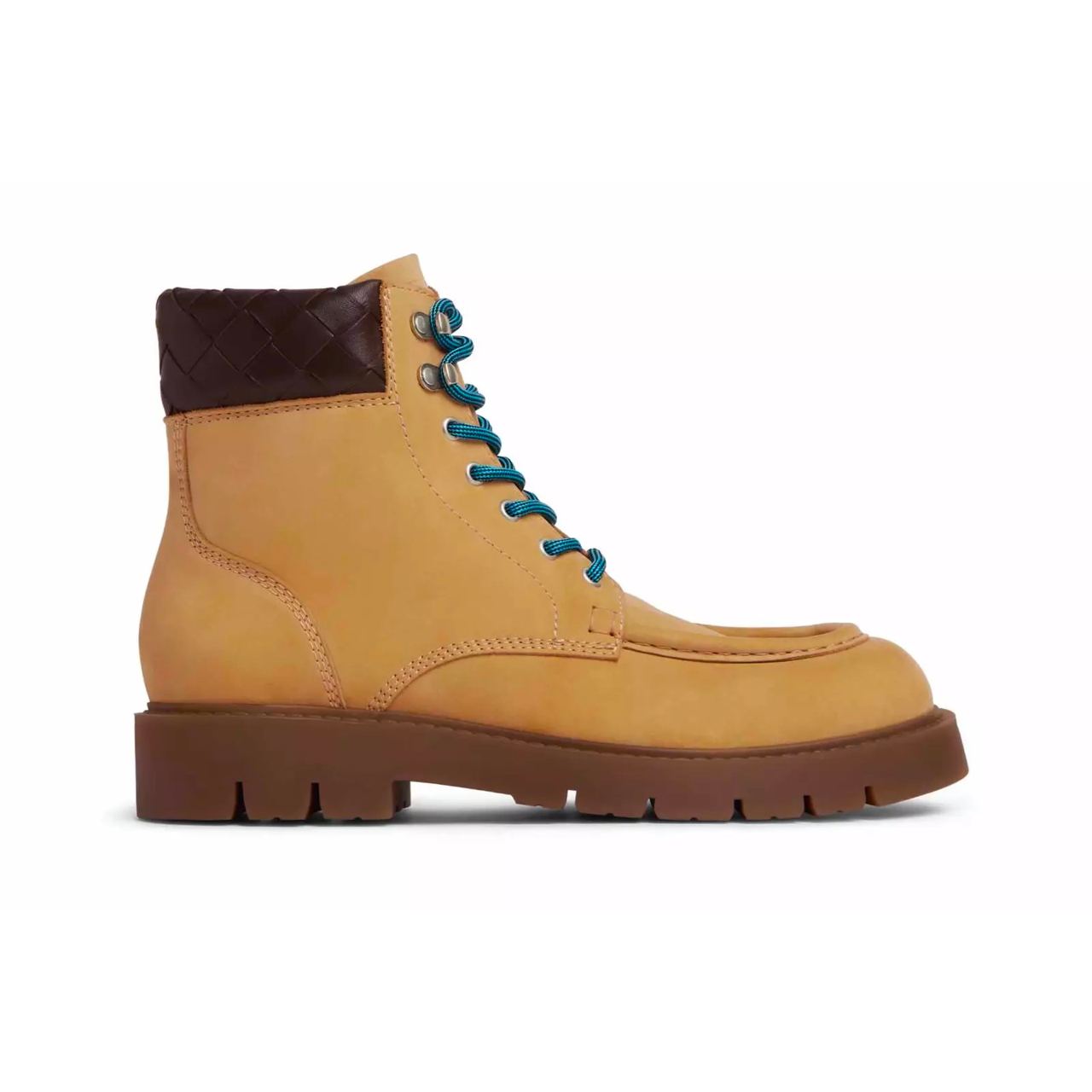 Haddock Boots / Bottega Veneta
This isn't a collaboration between Bottega Veneta and Timberland but rather an original design from the fashion house's fall-winter collection. Through this line, Bottega Veneta seems to be nodding to popular footwear styles while incorporating its unique brand signature.
Given ASAP Rocky's influential status in both the music and fashion worlds, his endorsement of the Haddock Boots could signal a new trend in luxury footwear. The boots' distinctive look combined with their high-end branding might make them a sought-after item in the upcoming season.