When Ballet Meets Bakery: Paris Opera and Ladurée Collaborate for a Sweet Symphony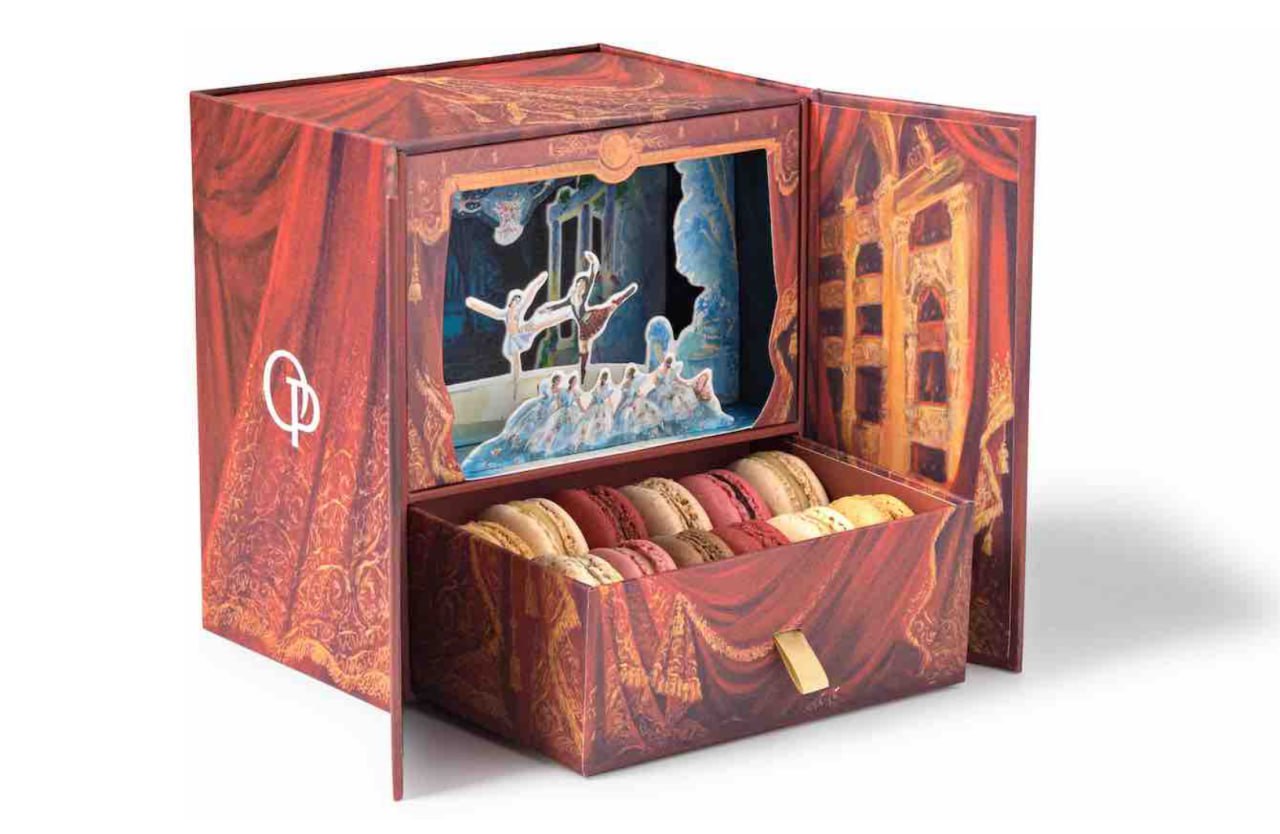 Ballet Meets Bakery
🎭 The Grand Stage Meets the Patisserie Counter
Ballet and macarons—two of France's most iconic cultural delights—have pirouetted into an extraordinary partnership. The Paris Opera has teamed up with the luxury pastry house Ladurée to bring you a macaron set that promises an experience as dreamy as a night at the Opera Garnier.
🍬 Inside the Velvet Curtain
Open the elegant box, inspired by the sumptuous red and gold of the Opera Garnier's curtain, and you'll find more than just treats. Twelve almond macarons are set against a pop-up backdrop depicting a romantic scene from August Bournonville's ballet "La Sylphide." It's love, art, and sweetness—all wrapped in one.
💶 A Sweet Investment
You can have this box of pure indulgence for €42, a sum most would consider a fair trade for the delectable delight and visual spectacle combined. The collection will make its debut in October, giving fans ample time to prepare their taste buds for a truly artistic treat.
🎀 Why This Collaboration Hits the Right Notes
Niche Appeal: This isn't just for foodies or ballet enthusiasts; it's for those who appreciate the fine intricacies of both worlds.
Uniqueness: The lavish design and the pop-up backdrop ensure this isn't just another box of macarons—it's a collector's item.
Timing: With a release date set for October, this makes for a perfect gift during the holiday season.
💫 Final Thoughts
This collaboration between Paris Opera and Ladurée is like a pas de deux between taste and visual art—a match made in cultural heaven. If you're a fan of the arts or just someone who appreciates a good macaron, make sure to grab this limited edition set before the final curtain call.
So the next time you think of elegance, think of this Ladurée x Paris Opera collaboration—a perfect blend of artistic mastery and culinary delight. 🎭🍪💫