Tiffany & Co. Unveils Rose-Inspired Capsule Collection Featuring Blackpink's Rosé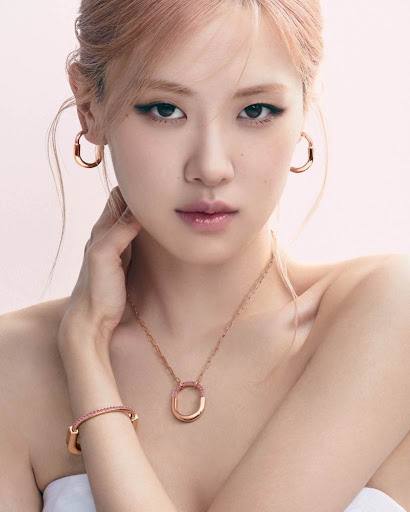 Tiffany & Co. / Blackpink's Rosé
In a dazzling collaboration, renowned jewelry house Tiffany & Co. has unveiled a new capsule collection inspired by Rosé of the K-pop sensation Blackpink. The luxurious lineup shines with its focus on 18-carat rose gold, perfectly complemented by rare pink sapphires that add a special touch to the pieces.
The capsule collection includes a range of stunning pieces from earrings and necklaces to bracelets, each crafted to perfection with the brand's meticulous attention to detail. The collaboration seamlessly blends Rosé's edgy, youthful aesthetic with Tiffany & Co.'s timeless elegance.
This limited-edition range is bound to be a hit among both Blackpink fans and jewelry enthusiasts. The pieces serve as an epitome of sophistication, exuding an understated luxury that captures the essence of Rosé's own unique style.
The venture marks a significant milestone for both Tiffany & Co. and Blackpink's Rosé, each a titan in their respective fields. This collaboration not only signifies the expanding influence of K-pop in the global fashion and luxury market but also establishes Rosé as a fashion icon in her own right.
As both Tiffany & Co. and Rosé have massive global followings, this collaboration promises to be one of the most talked-about releases of the year. With its exquisite craftsmanship and exclusive materials, the capsule collection sets a new standard for collaborations between luxury brands and global pop icons.
This collection is now available at select Tiffany & Co. stores and online, offering fans a piece of this unprecedented collaboration.