The Farnese Villa: A Canvas of Historical Grandeur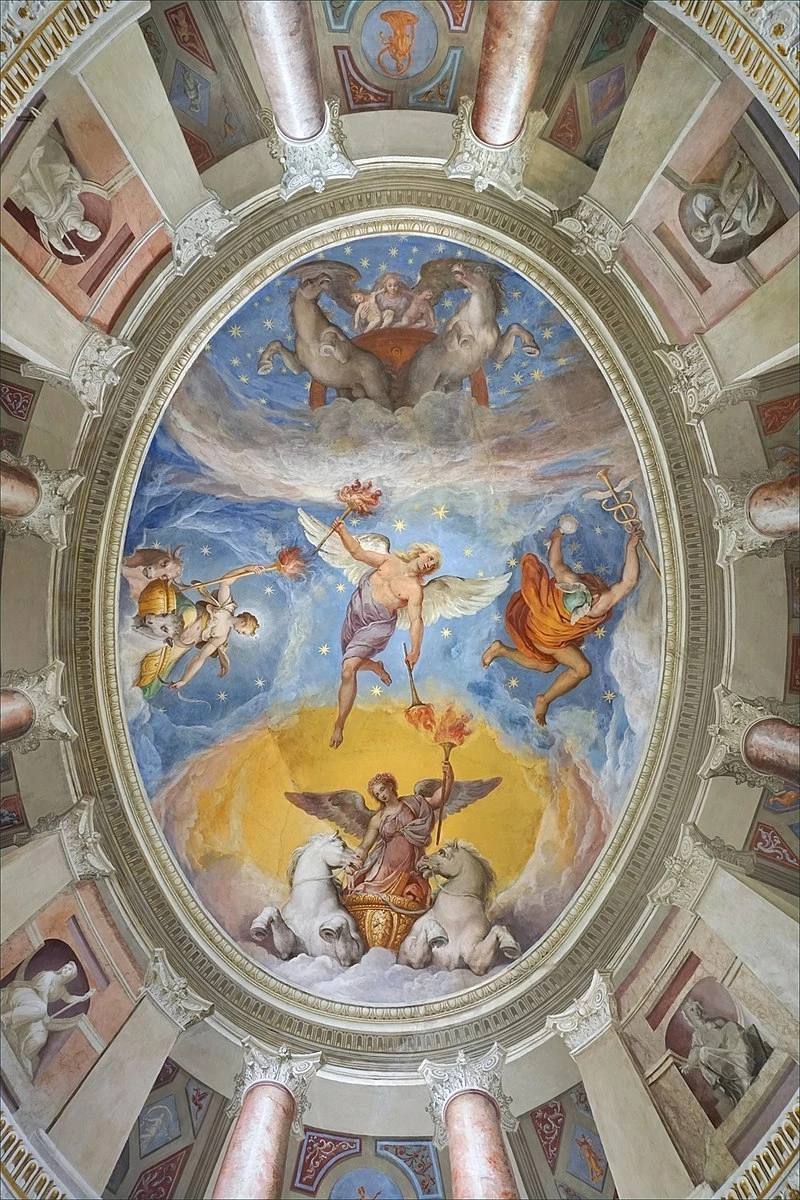 Villa Farnese in Caprarola / frescoes
Situated in the heart of Italy, the Villa Farnese in Caprarola is an iconic emblem of Italian Renaissance architecture and design. However, it's not just the villa's architectural splendor that makes it a must-visit historical site; it is equally renowned for its richly decorated interior frescoes, presenting a visual narrative of the Farnese family's glory.
The iconographic program of the frescoes was intricately developed by humanists at the court of Alessandro Farnese, particularly his secretary Annibale Caro. These frescoes are not merely ornamental; they are an amalgamation of art, politics, and history, showcasing the power, prestige, and influence of the Farnese family during the Renaissance.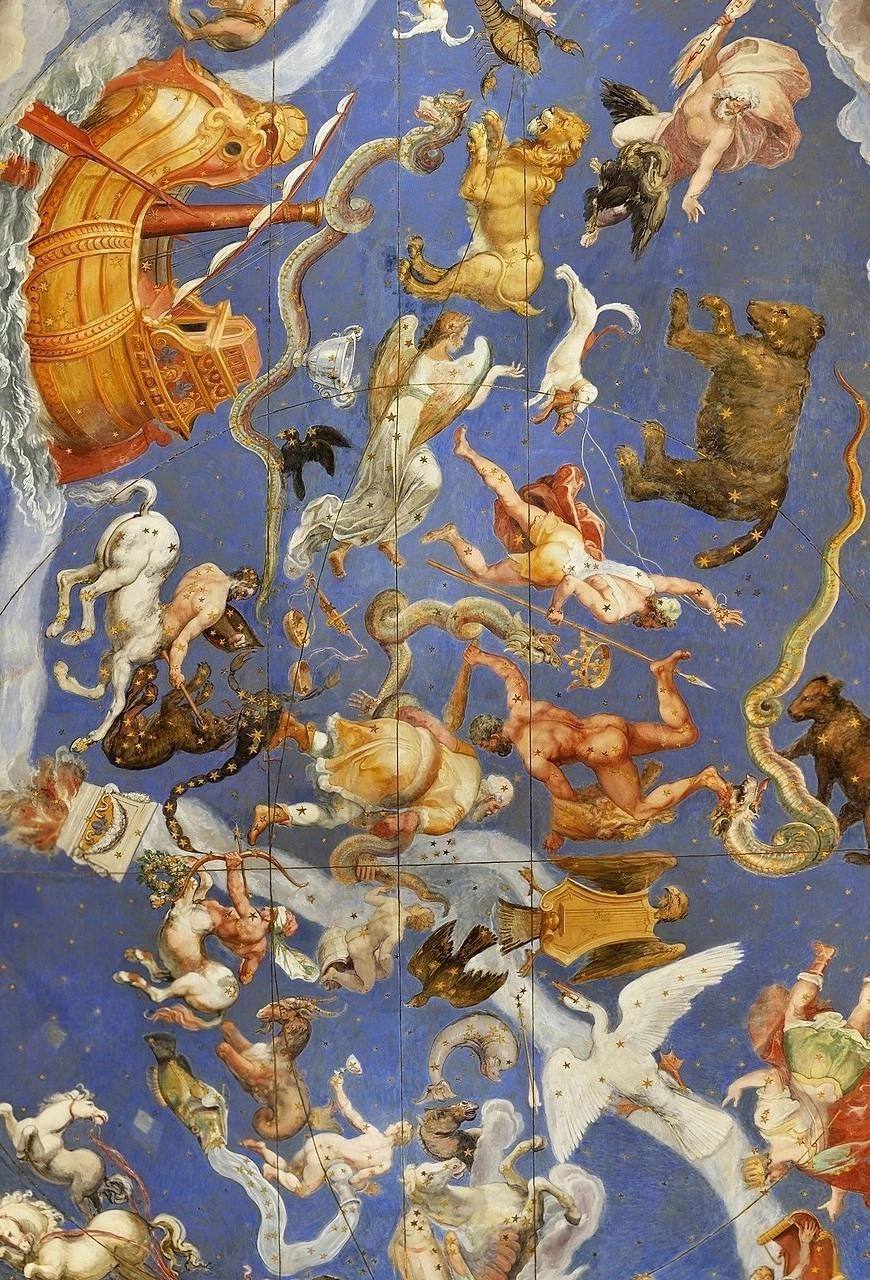 Villa Farnese in Caprarola / frescoes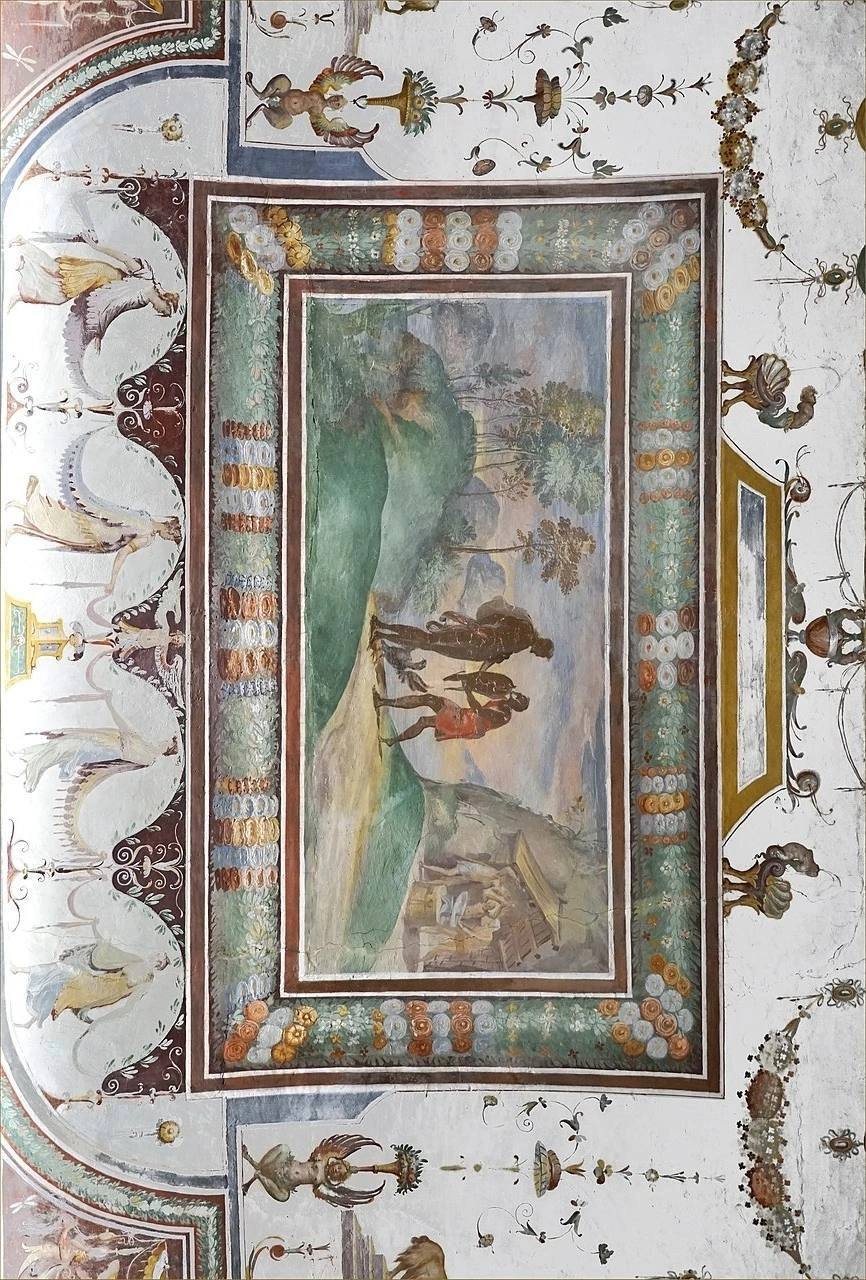 Villa Farnese in Caprarola / frescoes
Each room within the villa is adorned with frescoes that encapsulate a different aspect of the Farnese legacy. From the depiction of the family's mythical genealogy to the celebration of their military victories and political achievements, these frescoes transform the villa into a vibrant tapestry of historical storytelling.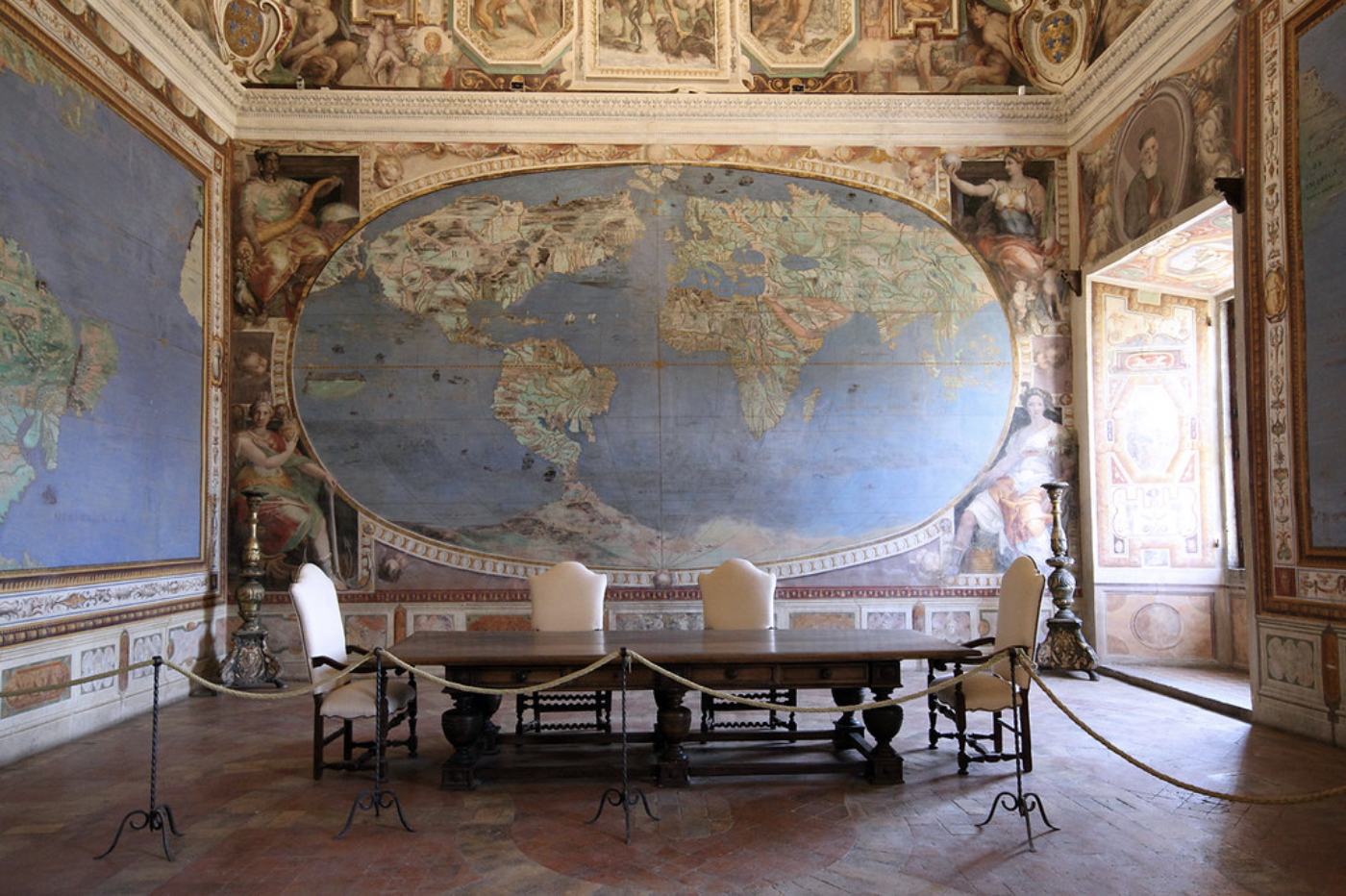 Villa Farnese in Caprarola / frescoes
In particular, the celebrated 'Room of the World Map' (Sala del Mappamondo) stands out. It boasts a grandiose fresco depicting a highly detailed map of the world as it was known in the 16th century. This room embodies the spirit of exploration and discovery that marked the era, signifying the Farnese family's place at the heart of this dynamic period of human history.
The marriage of grand architecture and exquisite frescoes in the Villa Farnese creates a unique aesthetic experience. Visitors are immersed in the depth of historical narratives unfurling on the walls, while also appreciating the beauty of Renaissance art. These frescoes are testament to the power of art as a medium of storytelling, echoing the aspirations and achievements of the Farnese family across centuries.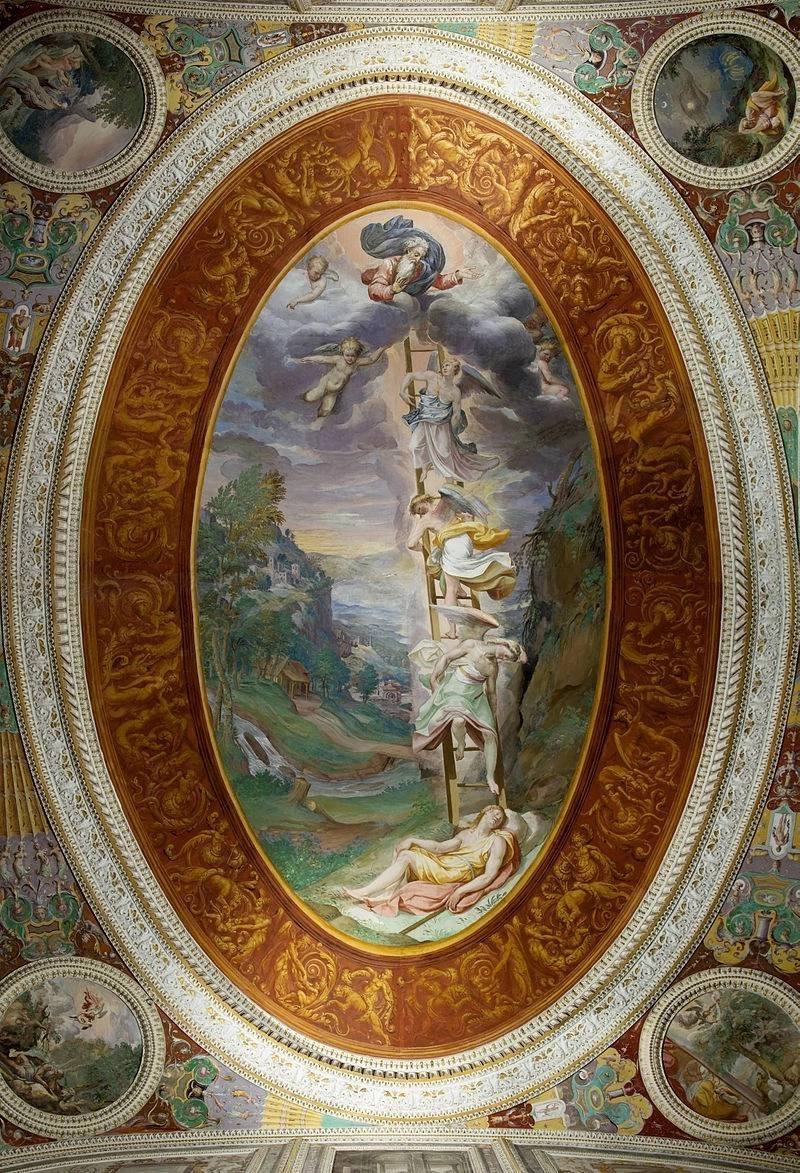 Villa Farnese in Caprarola / frescoes
The Villa Farnese in Caprarola and its frescoes are enduring symbols of a fascinating historical era, inviting us to step back in time and explore the narratives of power, glory, and art that have shaped our world.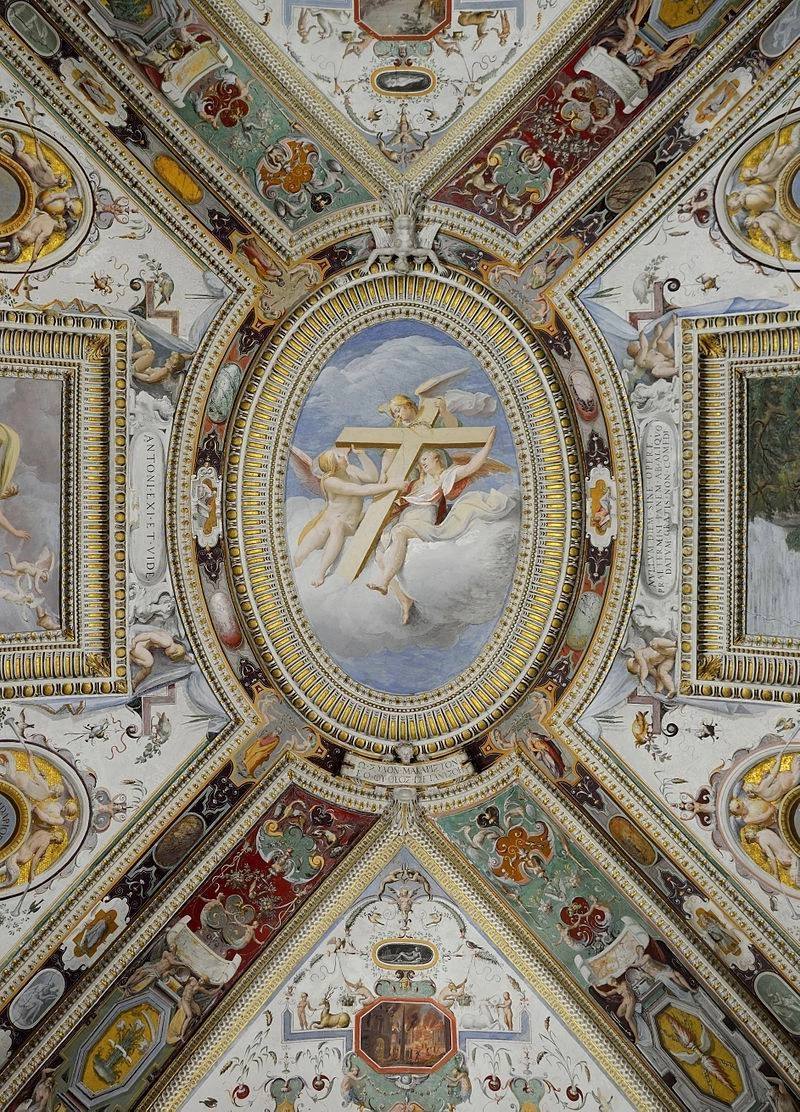 Villa Farnese in Caprarola / frescoes