The Art Behind Valentino's Beaded Couture 'Jeans': A Study in Craftsmanship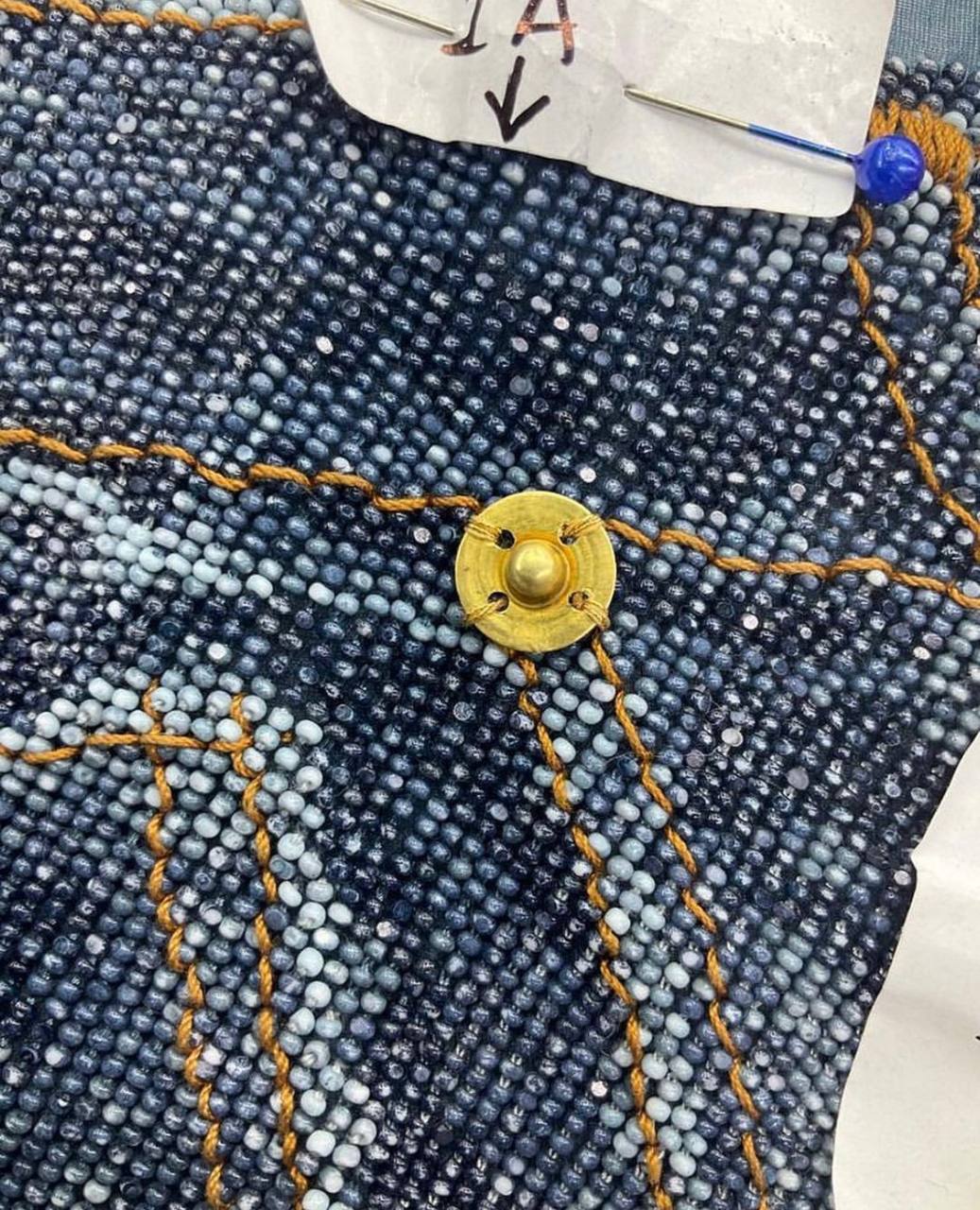 The Art Behind Valentino's Beaded Couture 'Jeans'
Valentino's beaded couture "jeans" have become a symbol of craftsmanship, commitment, and innovation in fashion design. Helmed by creative director Pierpaolo Piccioli, this masterpiece went through an intensely laborious creation process. Here's a breakdown of the journey these jeans took from concept to runway:
Four weeks of meticulous handwork: The beaded jeans represent a month's worth of painstaking hand-sewing, a testament to the dedication and artistry of the team at Valentino.
Diagonal beading over denim: The beads were sewn diagonally, imitating the twill weave of real denim fabric. This transformation utilized 80 shades of indigo, lending an authentic denim effect to the piece.
Modified bead shape: The beads were cut on two sides, as per Piccioli's request. This alteration made them softer and less shiny, lending a certain uniqueness to the overall design.
Authentic denim details: The piece features real rivets, buttons, and edge stitching, adding an additional layer of realism to these couture "jeans".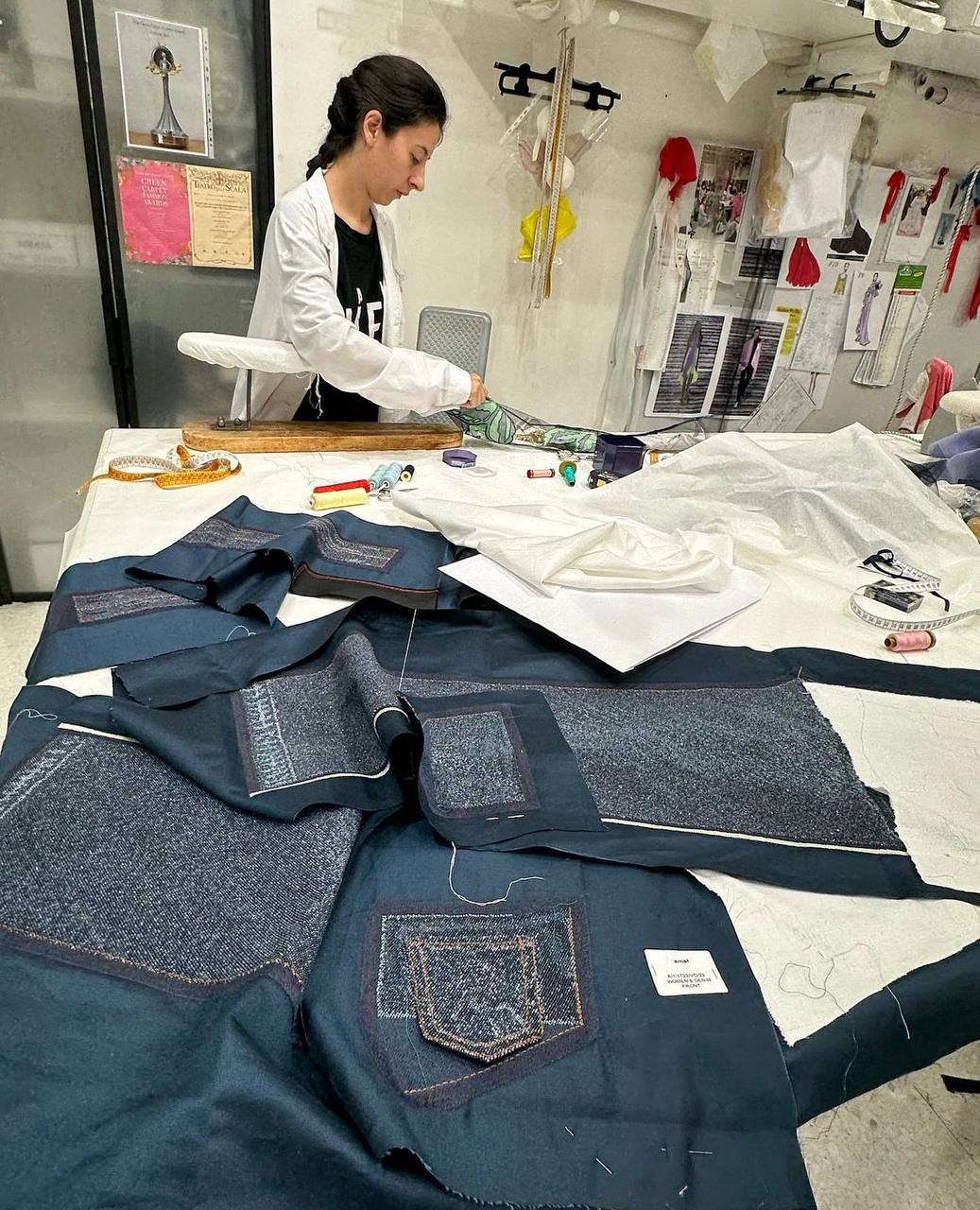 The Art Behind Valentino's Beaded Couture 'Jeans'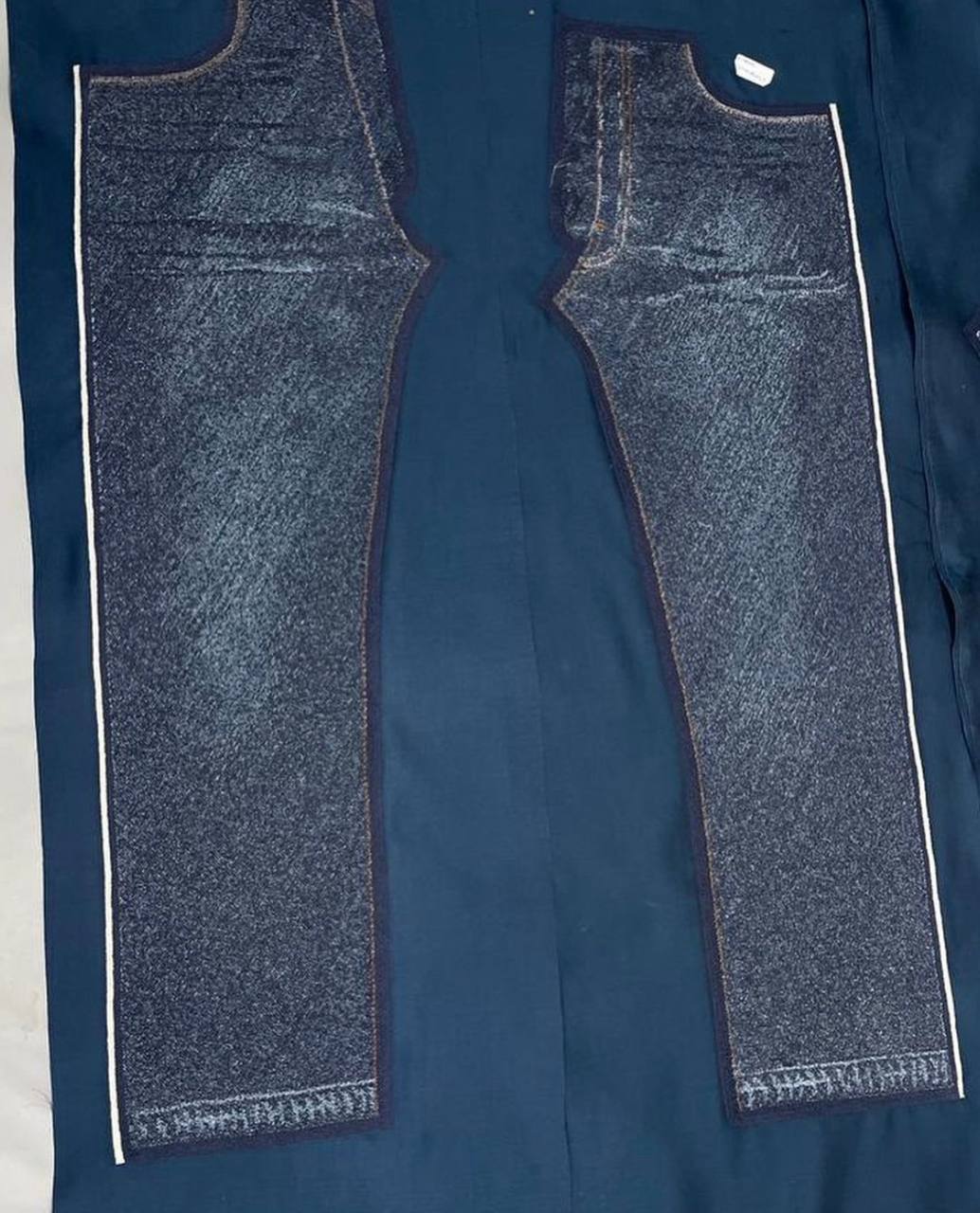 The Art Behind Valentino's Beaded Couture 'Jeans'
Piccioli summed up the team's sentiments, saying, "Yes, it was a crazy job, and yes, we all loved doing it. Maybe the real satisfaction comes when we step out of our comfort zone... and sure, this work was not soothing or traditional. But the faces of the team after it was done were worth all the effort."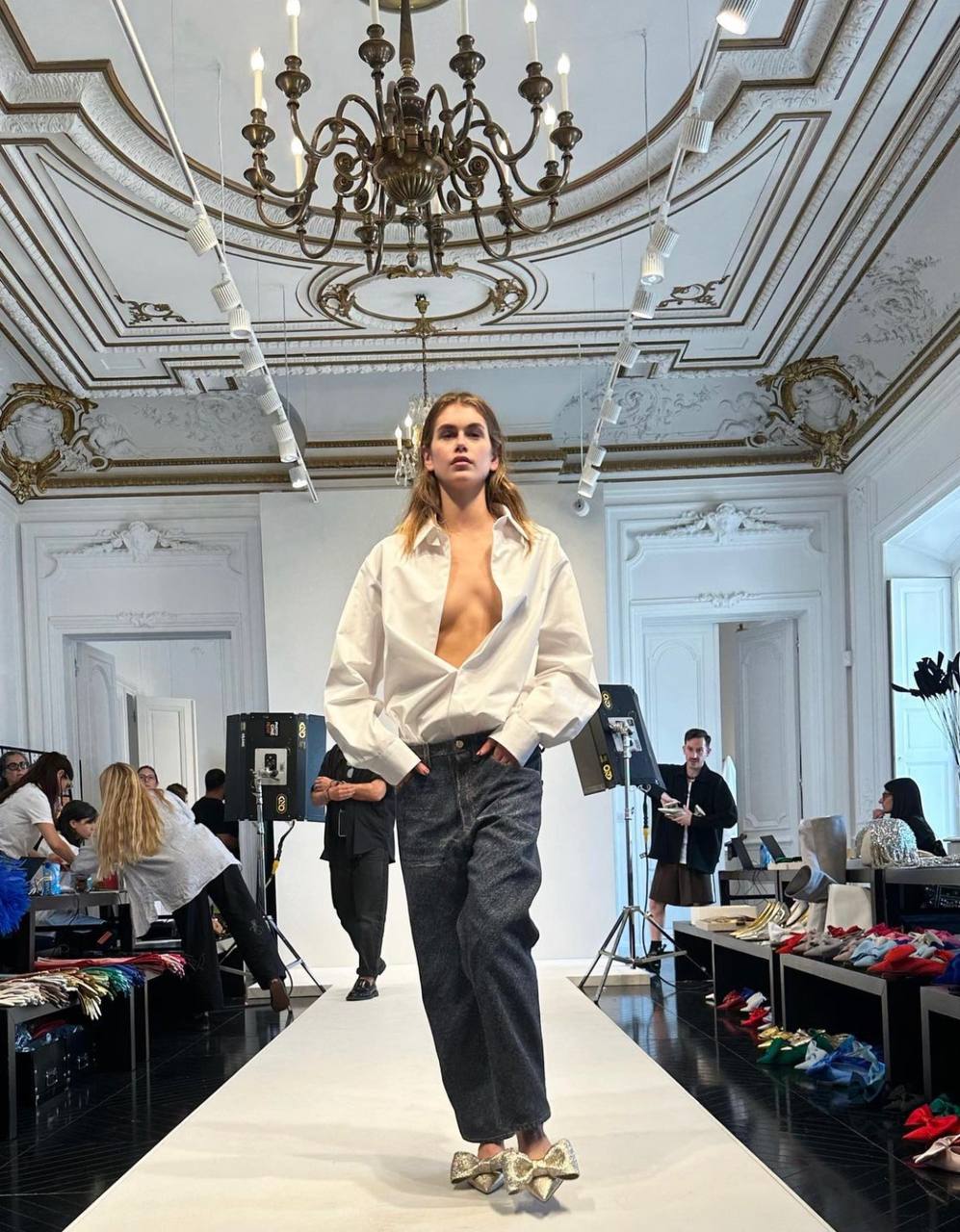 The Art Behind Valentino's Beaded Couture 'Jeans'
This piece exemplifies the magic that happens when traditional design elements are combined with extraordinary creativity, pushing the boundaries of what couture can be.