Tesla Wins Approval for Diner and Movie Theater Complex in Los Angeles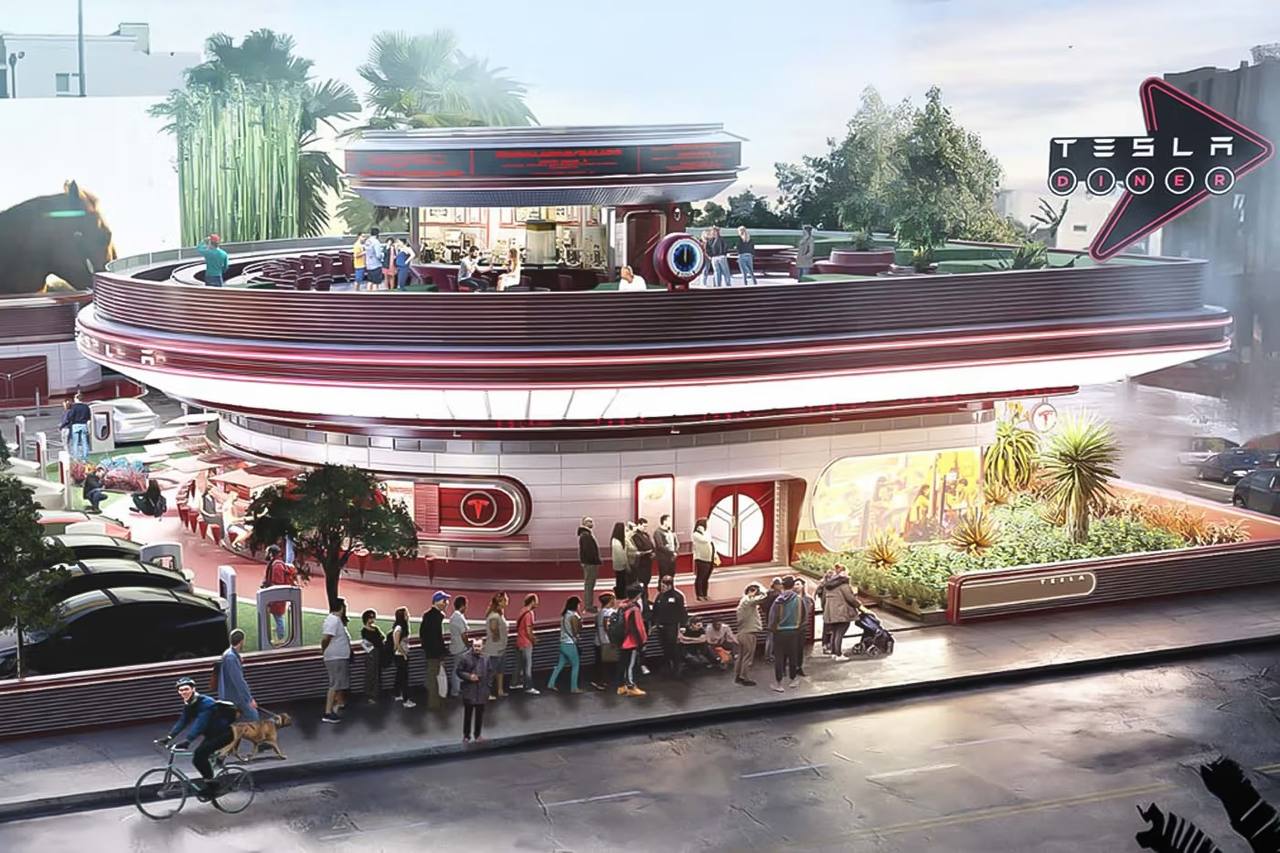 Tesla Diner and Movie Theater Complex in Los Angeles
Elon Musk is extending his reach beyond cars, rockets, and social networks by stepping into the hospitality and entertainment sector. Tesla has received the green light from the Los Angeles Department of Building and Safety to build a 1950s-inspired diner, along with a drive-in theater and an electric vehicle charging station, on Santa Monica Boulevard.
Elon Musk's business ventures continue to diversify, this time in the realm of entertainment and hospitality. Tesla has secured approval from the Los Angeles Department of Building and Safety to build a diner and movie theater complex in West Hollywood. Located at 7001 W. Santa Monica Boulevard, the new space is expected to feature 32 Supercharger stations, multiple restaurant food options, rooftop seating, and two movie theater screens.
The news arrives two years after Musk revealed plans for this multi-dimensional project. Initially announced via [Event X] in 2021, Musk stated, "New Supercharger station coming to Santa Monica soon! Hoping to have a 50's diner & 100 best movie clips playing too." Now, official documents indicate that Tesla has cleared the requisite approvals to move forward with construction.
With Tesla's Supercharger technology, full-length movies might not be the focus for Tesla car owners. According to official documents, Superchargers can provide up to 200 miles of range in just 15 minutes. This means patrons might be viewing shorter films or clips rather than feature-length productions, aligning with Musk's original statement about playing "100 best movie clips."
The project's initial grading inspection was completed and approved on August 9, after plans had been submitted in November 2022 and approved earlier this summer on July 18. An image of what the complex could look like was also revealed during Tesla's Investor Day event in March.
The project represents yet another bold move by Musk to merge cutting-edge technology with everyday consumer experiences. While the completion date for this ambitious venture remains undisclosed, it's clear that the new Tesla complex aims to be a unique blend of modern technology and nostalgic ambiance.