Margot Robbie Dazzles in Vivienne Westwood at the "Barbie" Premiere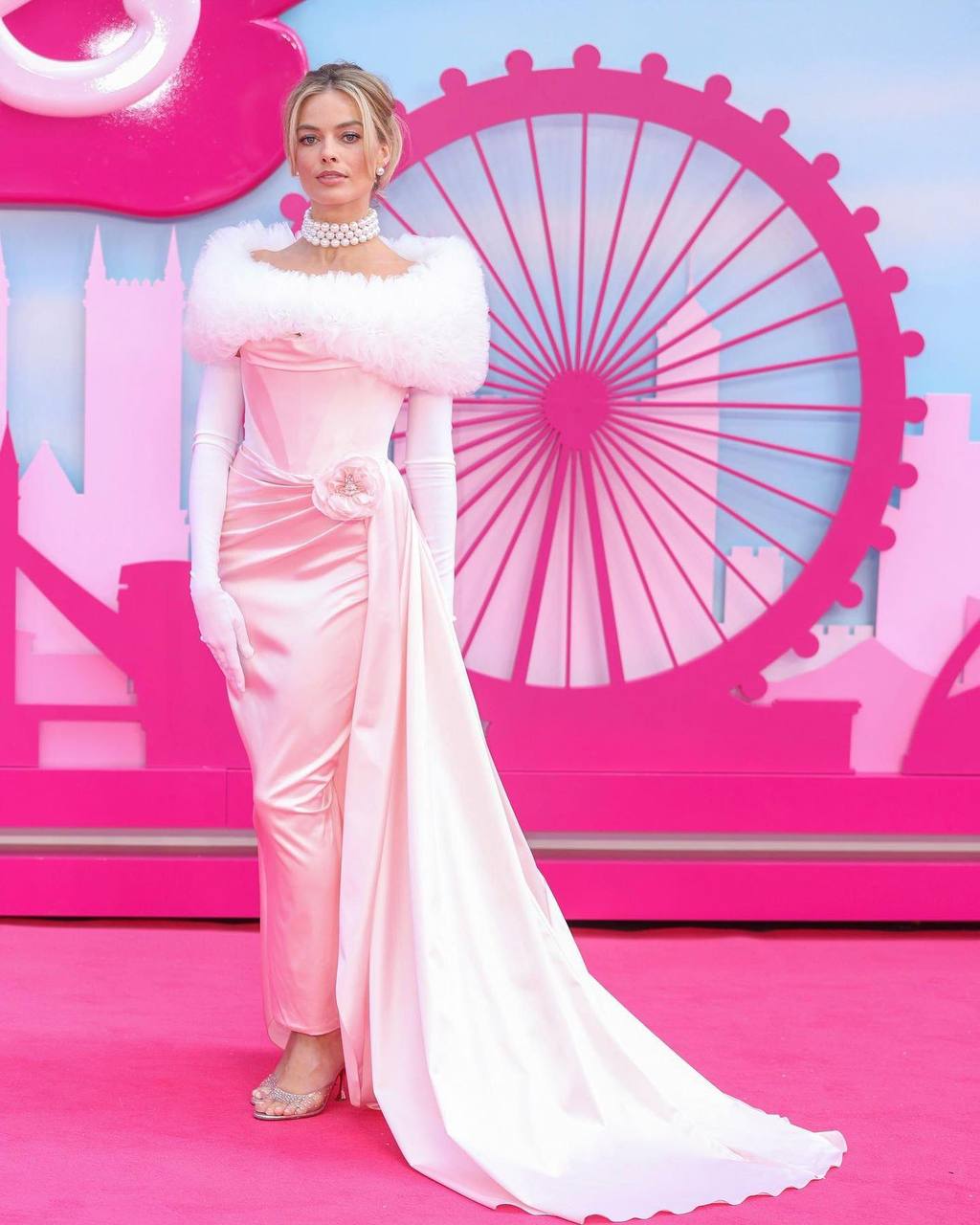 Margot Robbie / "Barbie" Premiere / London
The London premiere of the highly anticipated "Barbie" movie saw leading lady Margot Robbie pay a fashionable tribute to the iconic doll herself. Robbie, who stars as Barbie in the film, stepped out in a custom Vivienne Westwood gown reminiscent of the 1997 Barbie Enchanted Evening doll.
The Australian actress looked every bit the part, dressed in the stunning bespoke piece from the British fashion house. The gown, in Barbie's signature pink, featured a corset-style bodice with intricate lace detailing, a voluminous skirt, and an elegant train, mirroring the timeless glamour of the beloved doll.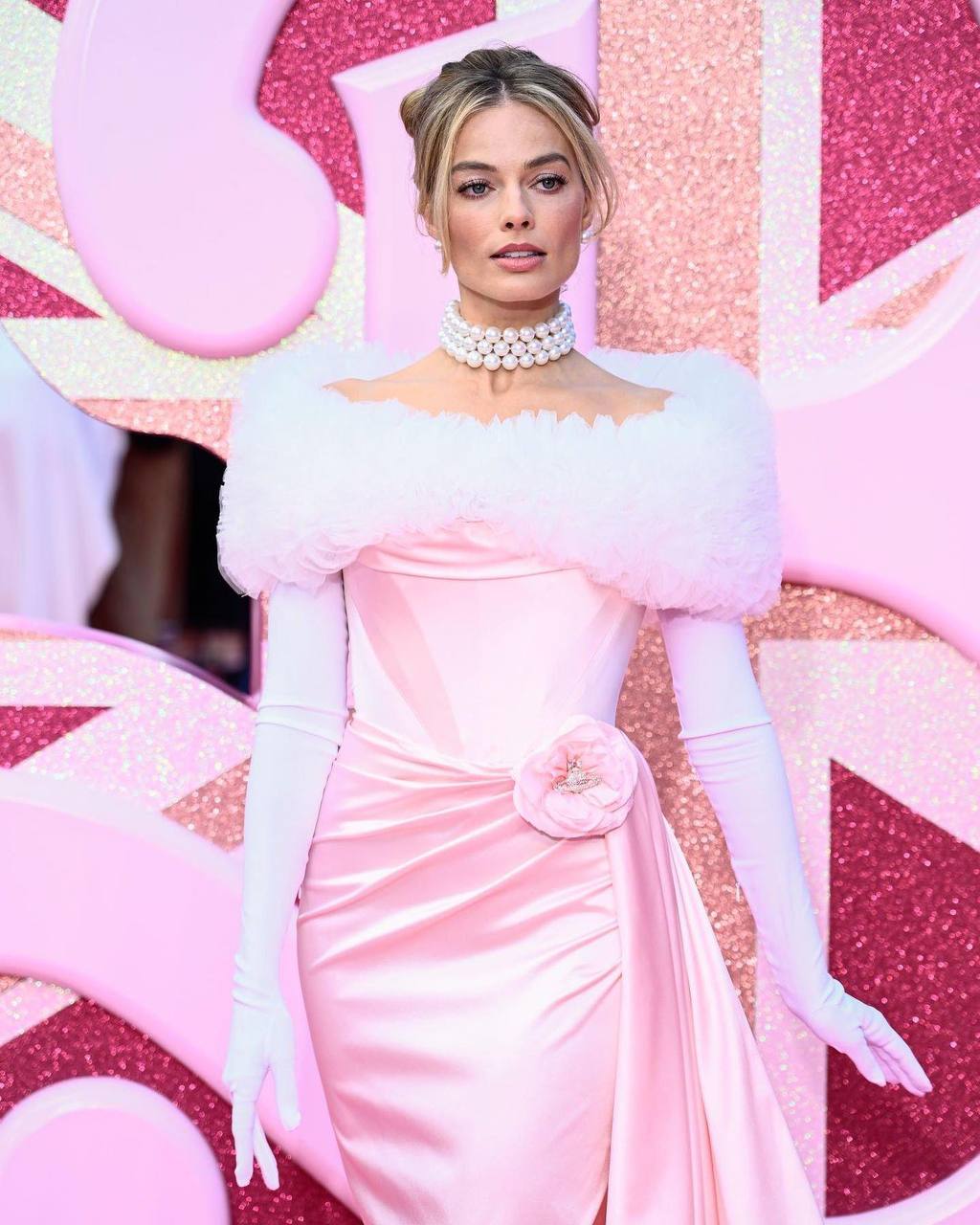 Margot Robbie / "Barbie" Premiere / London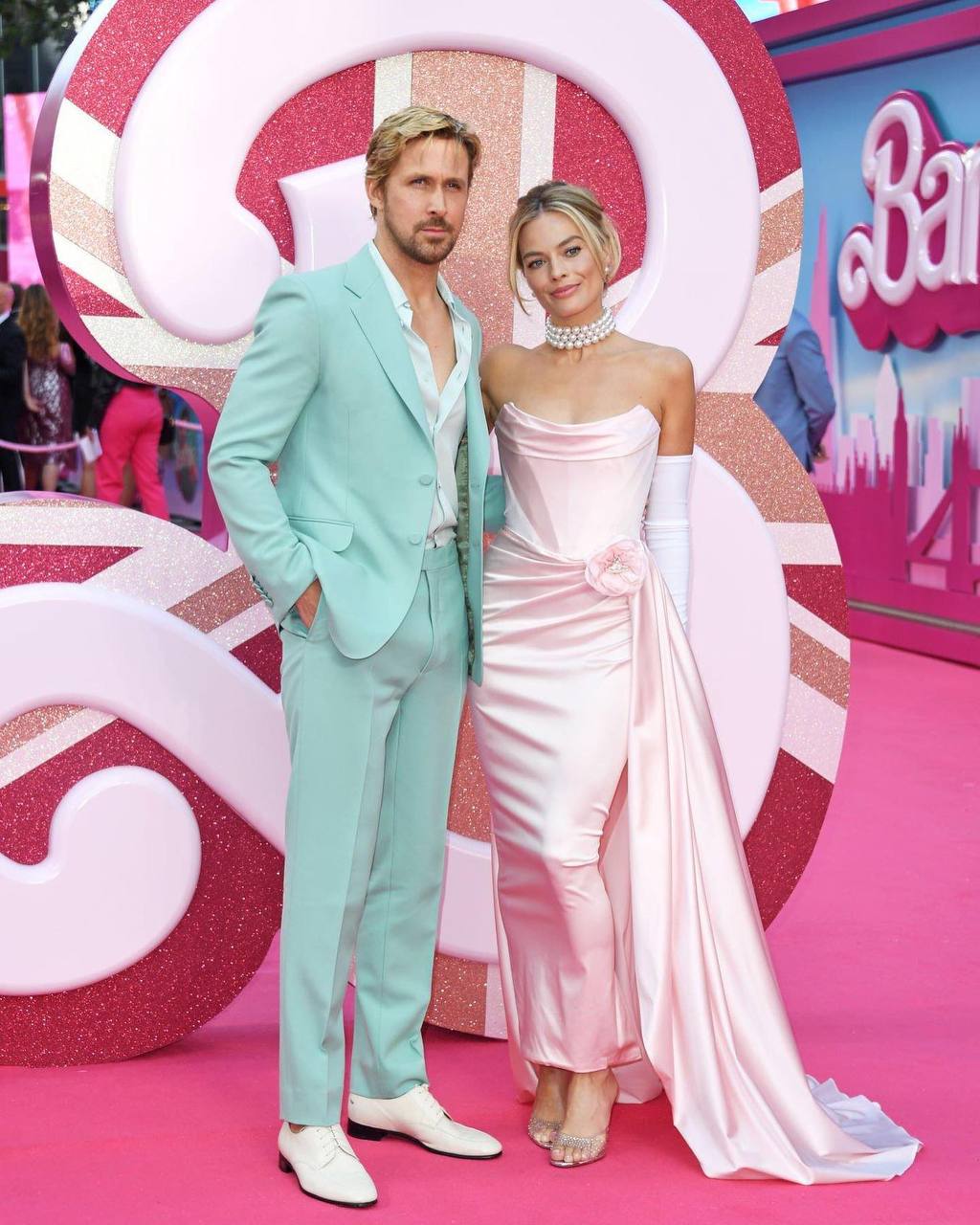 Margot Robbie / "Barbie" Premiere / London
The "Barbie" movie, which has been creating quite a buzz in the entertainment world, also saw Robbie's co-star, the ever-present Ken, in attendance at the premiere. The on-screen duo's combined star power added an extra dose of glamour to the event.
The look was completed with diamond earrings and a pair of matching pink heels, reinforcing Robbie's commitment to channeling the doll's enchanting aesthetic.
This moment serves as a perfect blend of fashion, nostalgia, and homage to the cultural icon that is Barbie. Margot Robbie's choice to wear a dress inspired by one of Barbie's most famous outfits for the premiere of her movie not only honors the doll's fashion legacy but also makes a bold statement about the film's dedication to preserving the essence of the Barbie brand.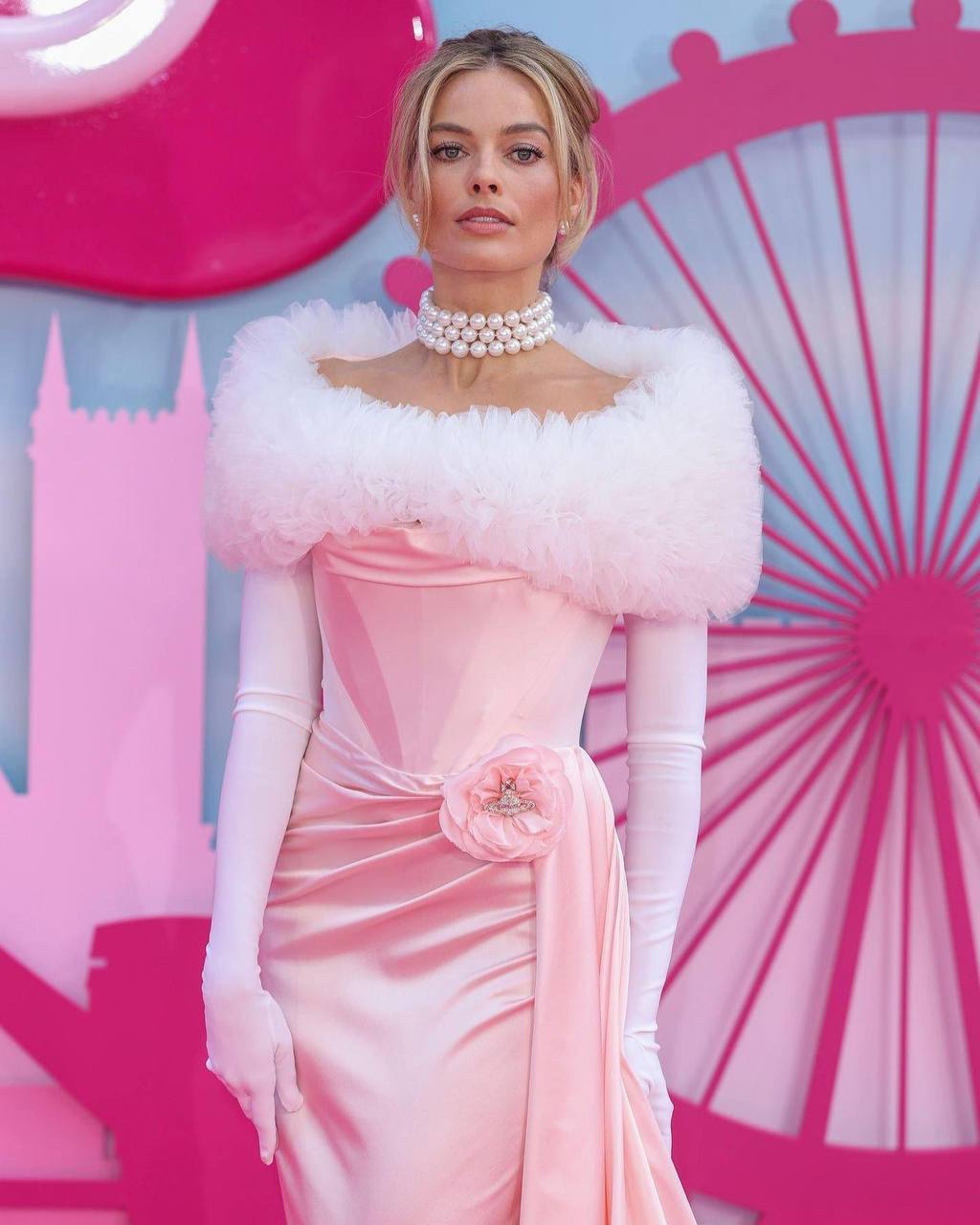 Margot Robbie / "Barbie" Premiere / London
The "Barbie" premiere in London is undoubtedly one of the year's standout red-carpet events. Don't miss out on seeing Robbie and her castmates bring Barbie's world to life in this much-awaited cinematic offering.
Margot Robbie / "Barbie" Premiere / London