Lancôme Unveils Luxurious Louvre-Inspired Beauty Collection for 2023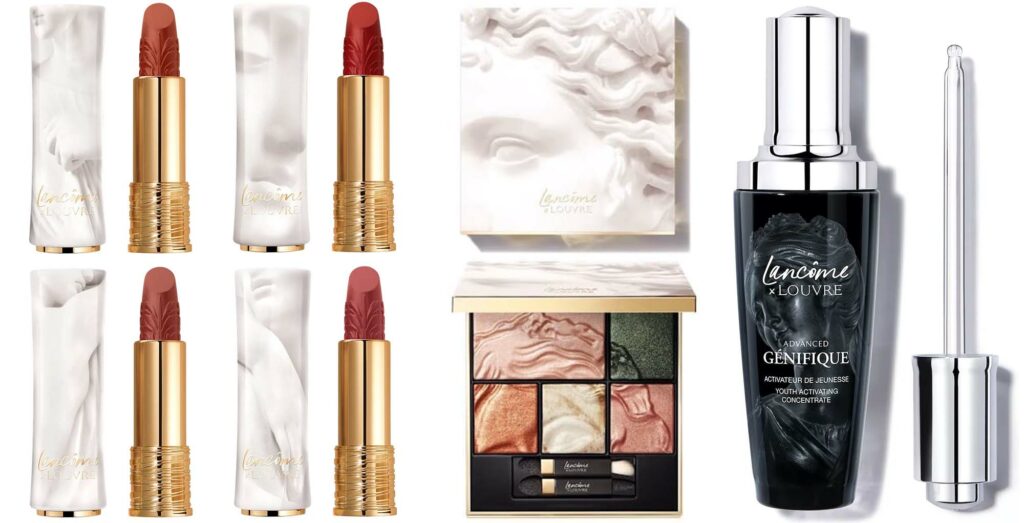 Lancôme Louvre 2023 collection
If you've been waiting for a beauty collaboration that fuses art, history, and luxury, then Lancôme has something extraordinary in store for you. The iconic beauty brand has partnered with none other than the Louvre Museum for a Renaissance-inspired collection that promises to take your beauty game to new artistic heights.
Dubbed "Lancôme Louvre 2023," the collection features a trio of meticulously crafted beauty products. The cornerstone of the lineup is the "Richelieu" palette, a tribute to the grandeur and elegance of the Renaissance period. The palette is as functional as it is stunning, perfect for creating a variety of looks from the understated to the dramatic.
Complementing the palette is the Lancome L'Absolu Rouge Drama lipstick, which comes in four sumptuous shades—105 (dark red), 196 (coral), 200 (brick red), and 274 (red with a pink undertone). Each hue is carefully selected to represent the color palette of the Renaissance, making this product not just a beauty staple but also a collector's item.
Rounding off the collection is the Lancôme Genifique Advanced Face Serum, a skincare essential designed to make your skin as radiant as the art that inspired it.
Fans can expect this luxurious trio to be available for purchase in October 2023. With the Lancôme Louvre 2023 collection, art, beauty, and history come together in an unparalleled symphony, offering connoisseurs of beauty a once-in-a-lifetime opportunity to truly wear their art on their sleeves.