Kiyomi, the Japanese Artist Breathing Life into Vintage Miniatures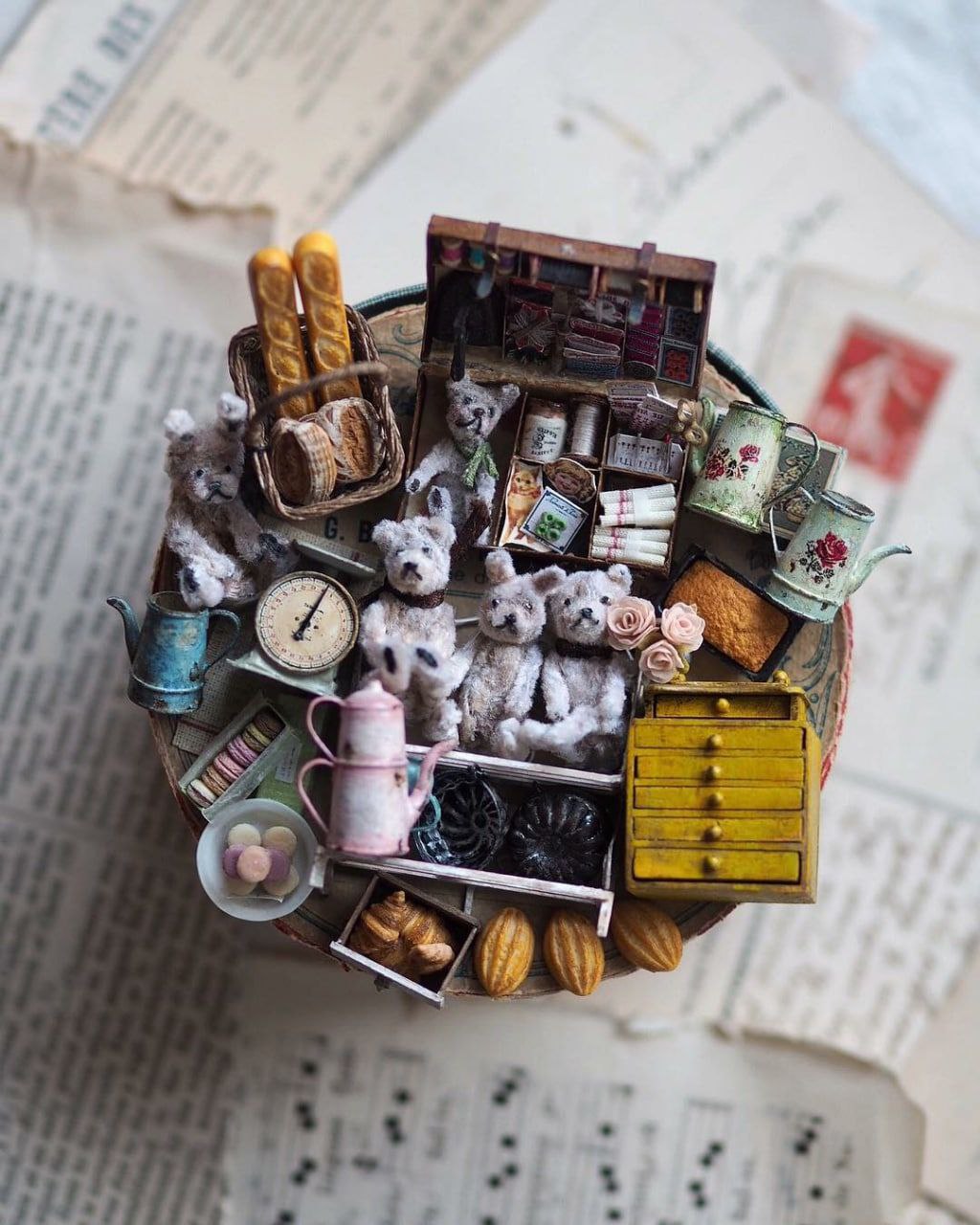 Kiyomi / Vintage Miniatures
Japanese artist Kiyomi is reshaping the landscape of miniature art with her meticulously crafted vintage-style dollhouse roomboxes and accessories. This isn't your typical dollhouse furniture assembly – Kiyomi's creations are bursting with personality, rich detail, and an almost tangible sense of history.
Each of her pieces is set to a 1:12 scale, mirroring real-life dimensions in a beautifully miniature format. She skillfully uses a wide array of materials including paper, polymer clay, wire, and plastic, to give life to her imagination. Kiyomi's range of creations is as vast as it is detailed. Her miniature world contains everything, from an antique office filled with old world charm to an exquisite hat shop showcasing hats of various shapes and sizes, and even a bakery teeming with the allure of sweet pastries.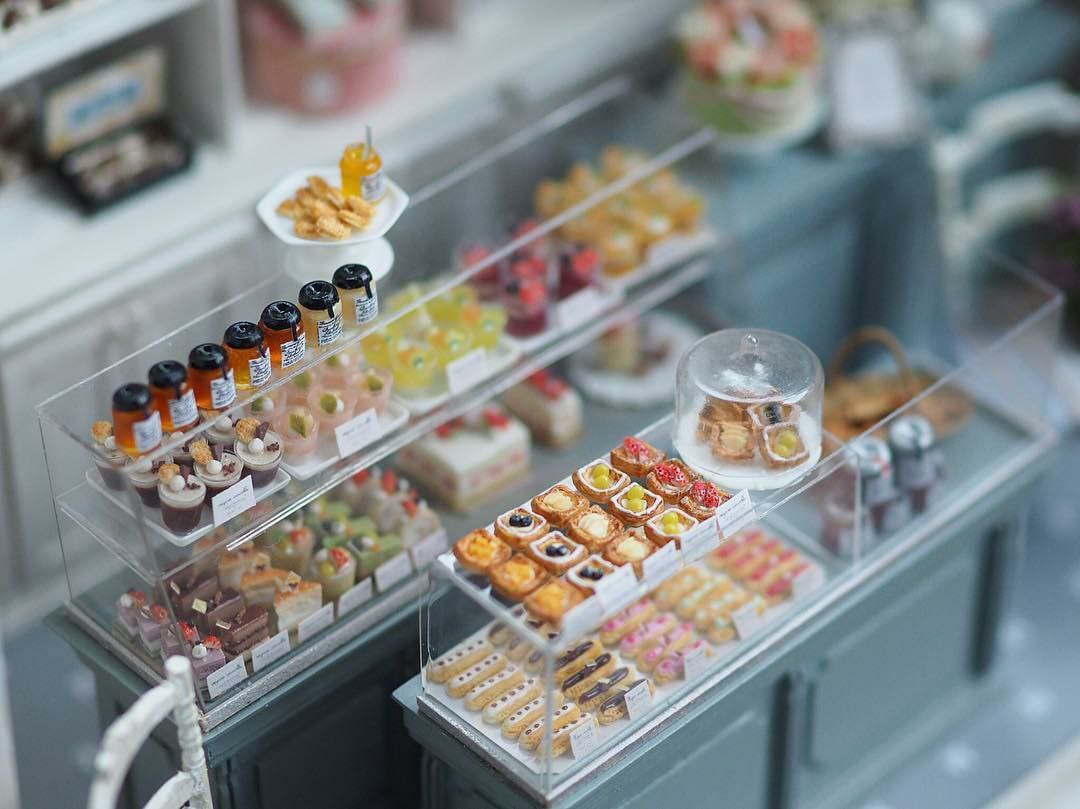 Kiyomi / Vintage Miniatures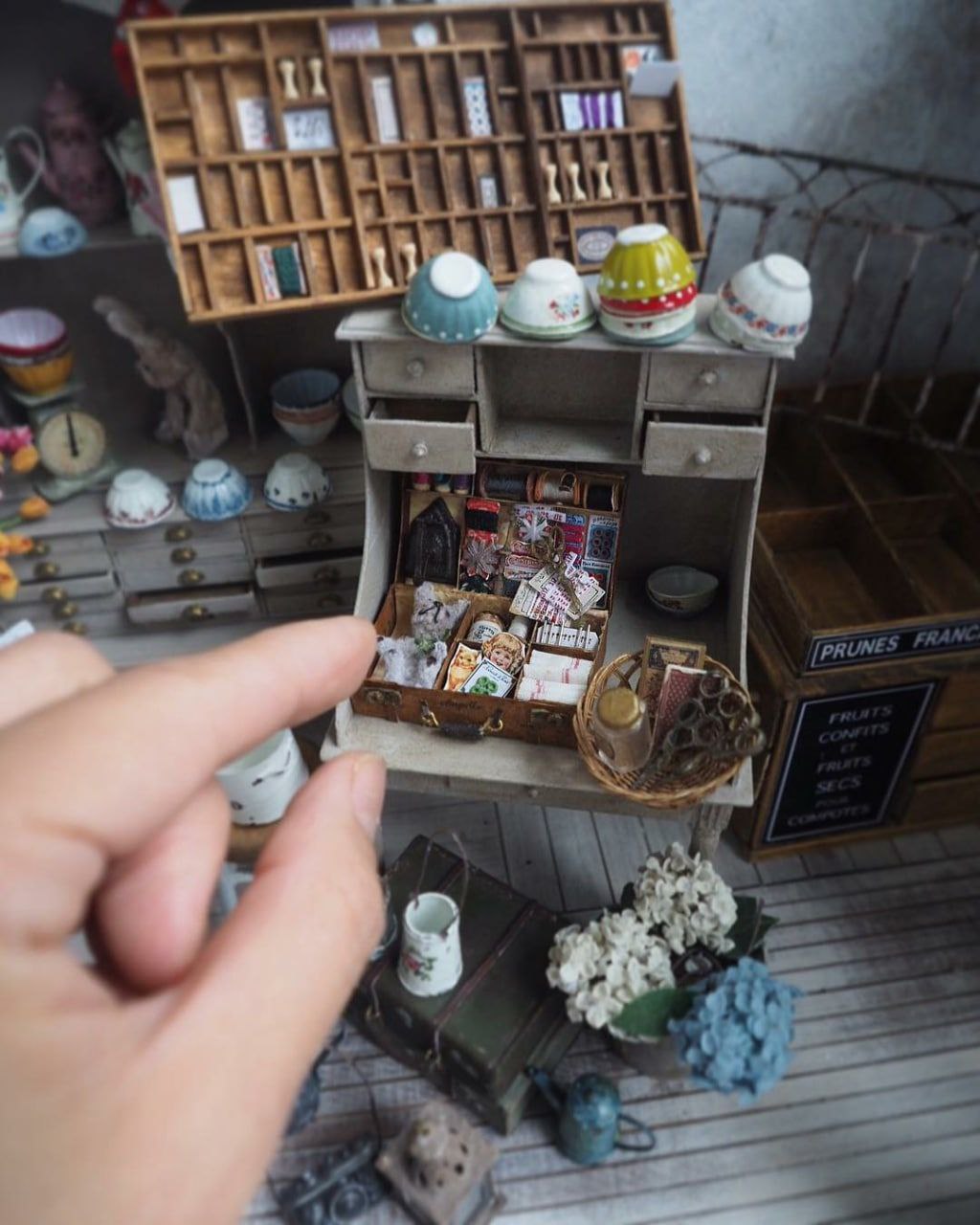 Kiyomi / Vintage Miniatures
What sets Kiyomi apart is her commitment to realism and detail. Each of her creations not only looks the part but also captures the essence of the era it represents. The textured wallpaper, the intricate patterns on the furniture, the careful arrangement of items on a shop's display - all these elements together construct a narrative, offering a glimpse into the lives of the imaginary occupants.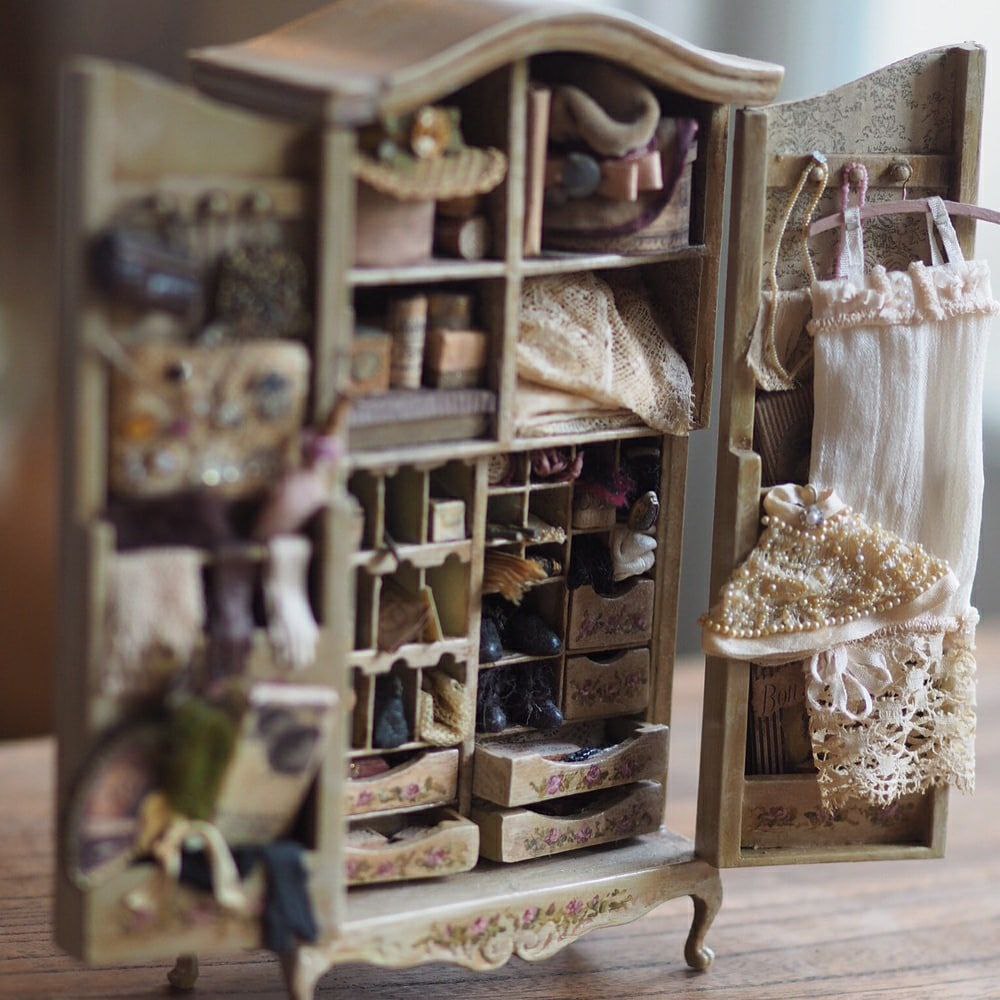 Kiyomi / Vintage Miniatures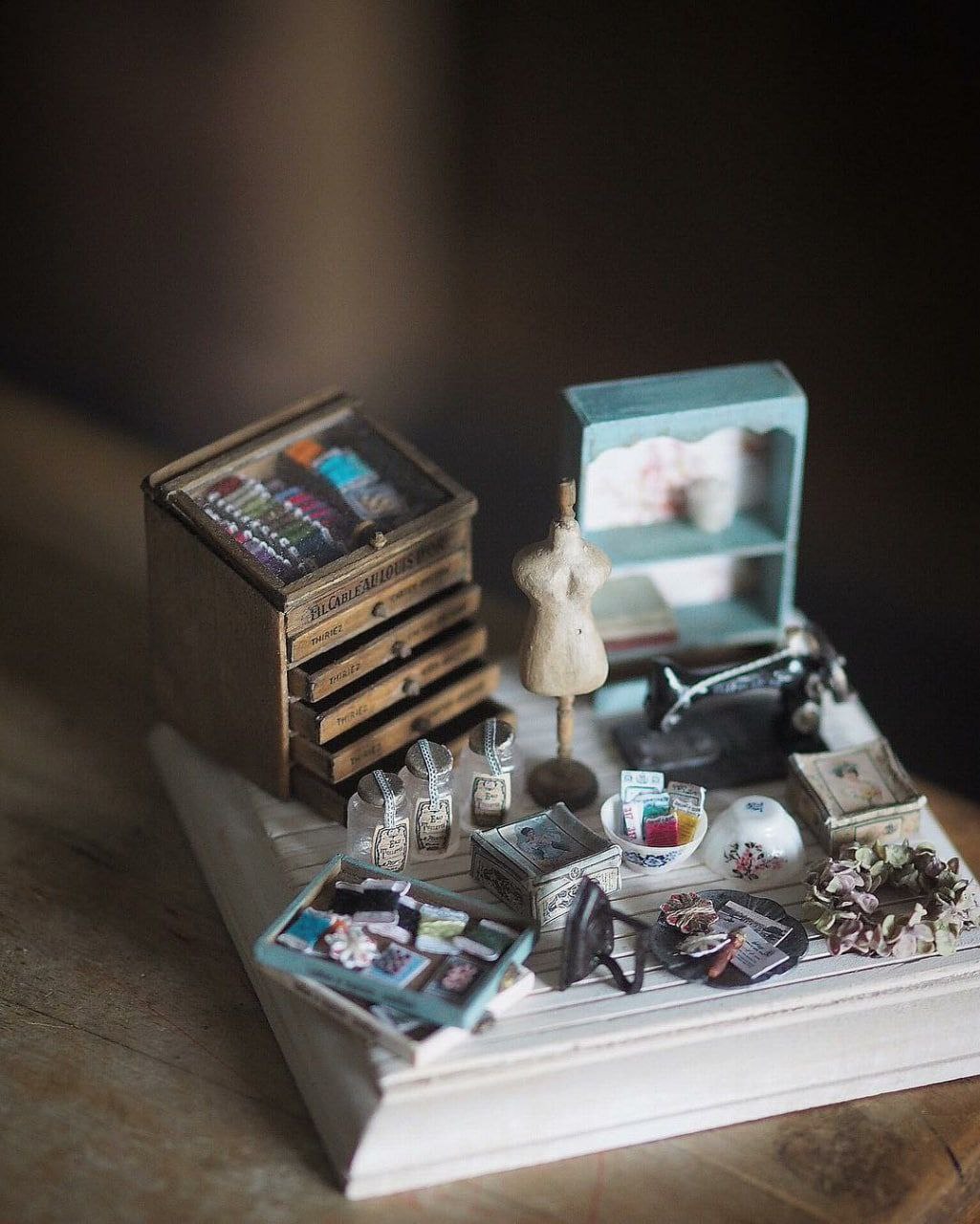 Kiyomi / Vintage Miniatures
Her work captures the heart of a bygone era, each roombox a tiny portal to the past. The charm of her miniatures lies in the nostalgia they evoke, the stories they silently tell, and the sheer craftsmanship involved in their creation. Every miniature scene by Kiyomi is indeed a masterpiece, making her one of the most extraordinary voices in the world of miniature art today.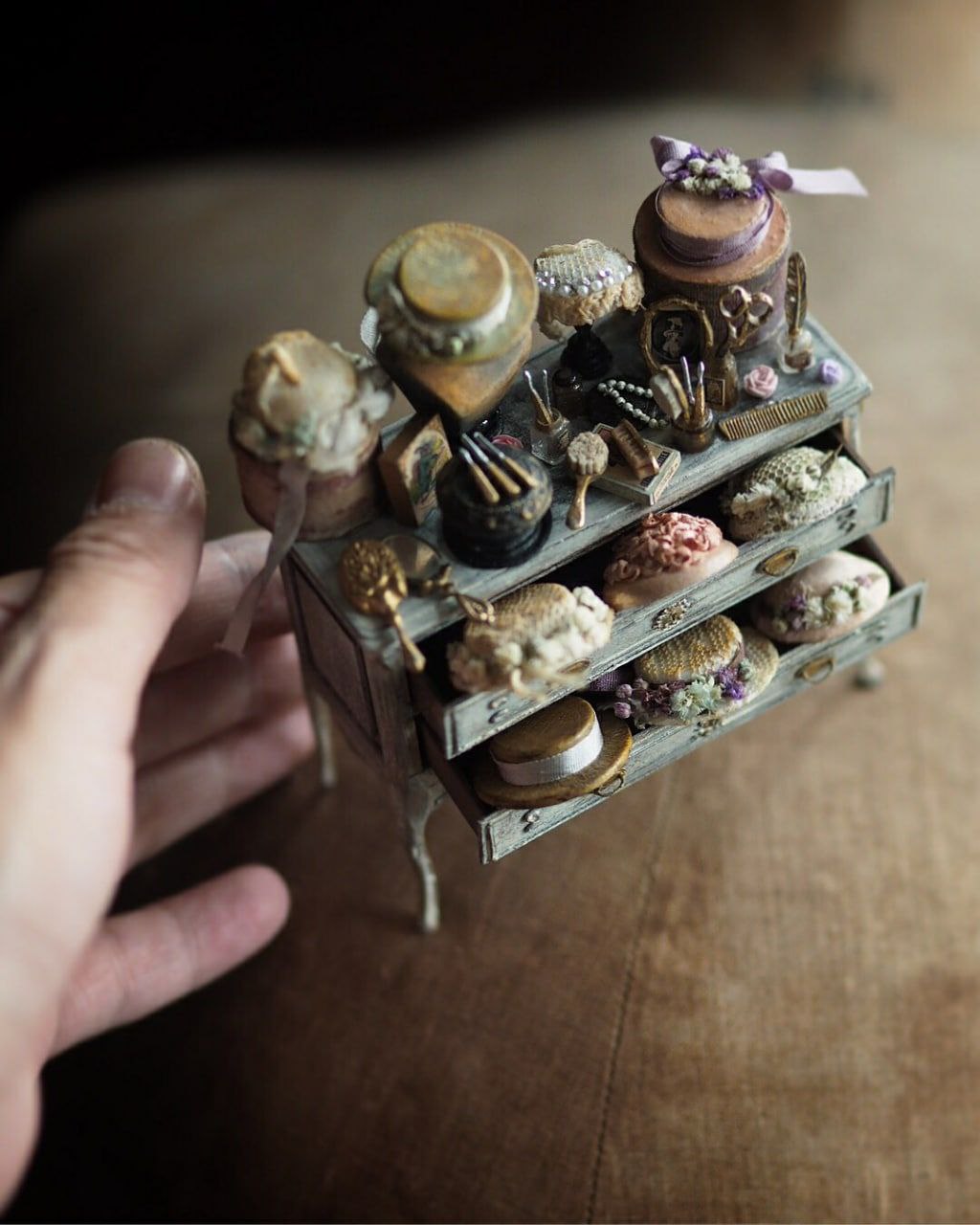 Kiyomi / Vintage Miniatures