Julia Fox Joins Victoria's Secret as a New Angel and Prepares for 'The Tour' Comeback Show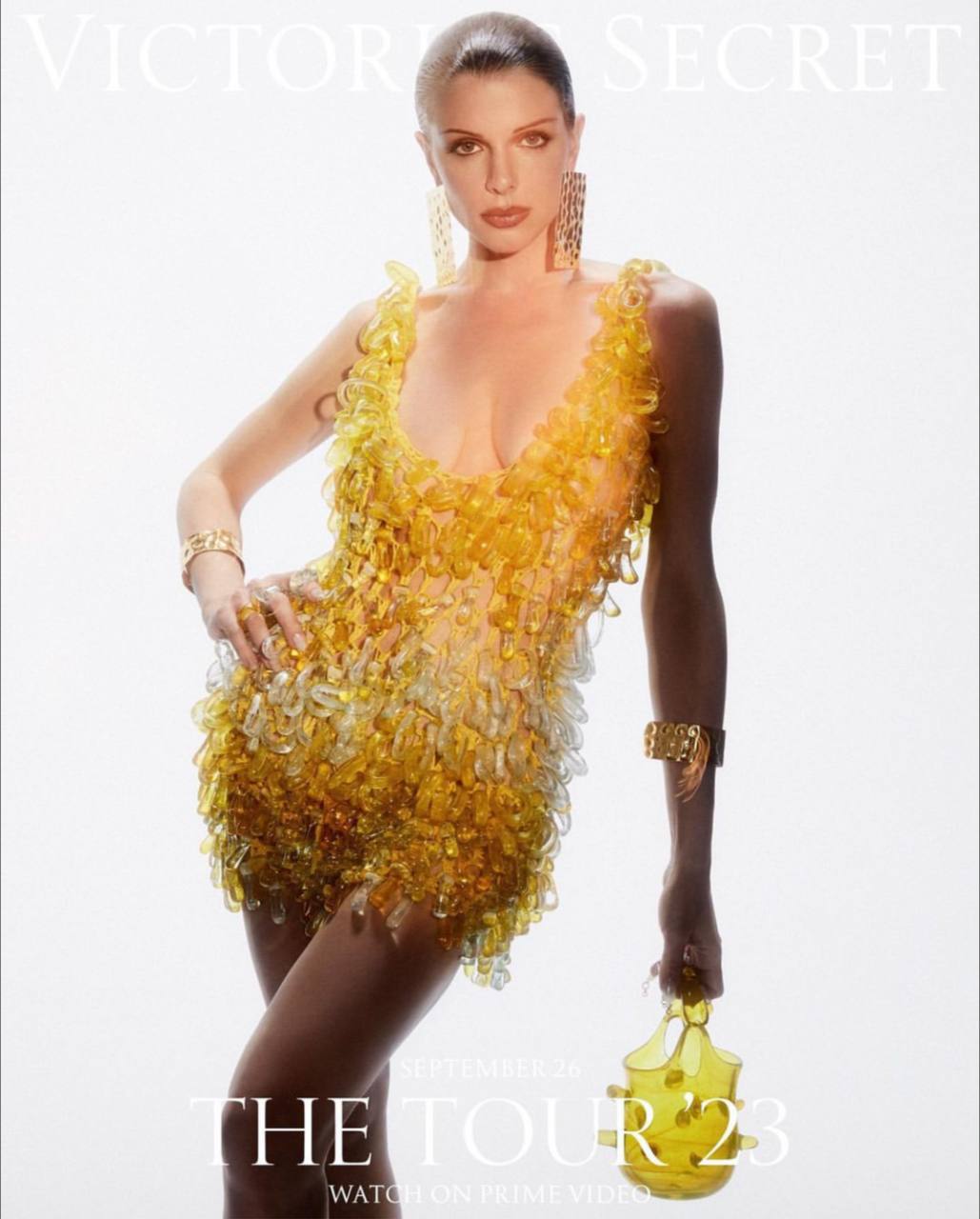 Julia Fox / Angel for Victoria's Secret
In a surprising and delightful reveal, influencer Julia Fox has been announced as the newest Angel for Victoria's Secret. Fans can look forward to her debut during the lingerie brand's much-anticipated comeback show, titled "The Tour," scheduled for September 26.
For her promo shots, Julia poses in a captivating dress designed by Nigerian talent Bubu Ogisi, of the brand IAMISIGO. The selection of a dress from a Nigerian designer also reflects a move towards greater inclusivity and diversity in fashion.
"The Tour" is expected to be a grand spectacle, celebrating the rebranding and new direction of Victoria's Secret. Julia Fox's inclusion as a new Angel signifies the brand's intent to engage with a younger and more diverse audience.
The announcement has generated considerable excitement among Julia's followers and fashion enthusiasts alike. Her bold and daring fashion choices make her a perfect fit as an Angel, and many are keen to see how she will rock the Victoria's Secret runway.
Stay tuned for what promises to be a thrilling comeback for Victoria's Secret and an unforgettable debut for Julia Fox. With influential names like hers involved, the show is sure to be a hit.