Emma Corrin Nails Autumn Chic in Miu Miu FW 2023 at Venice's Miu Miu Women's Tales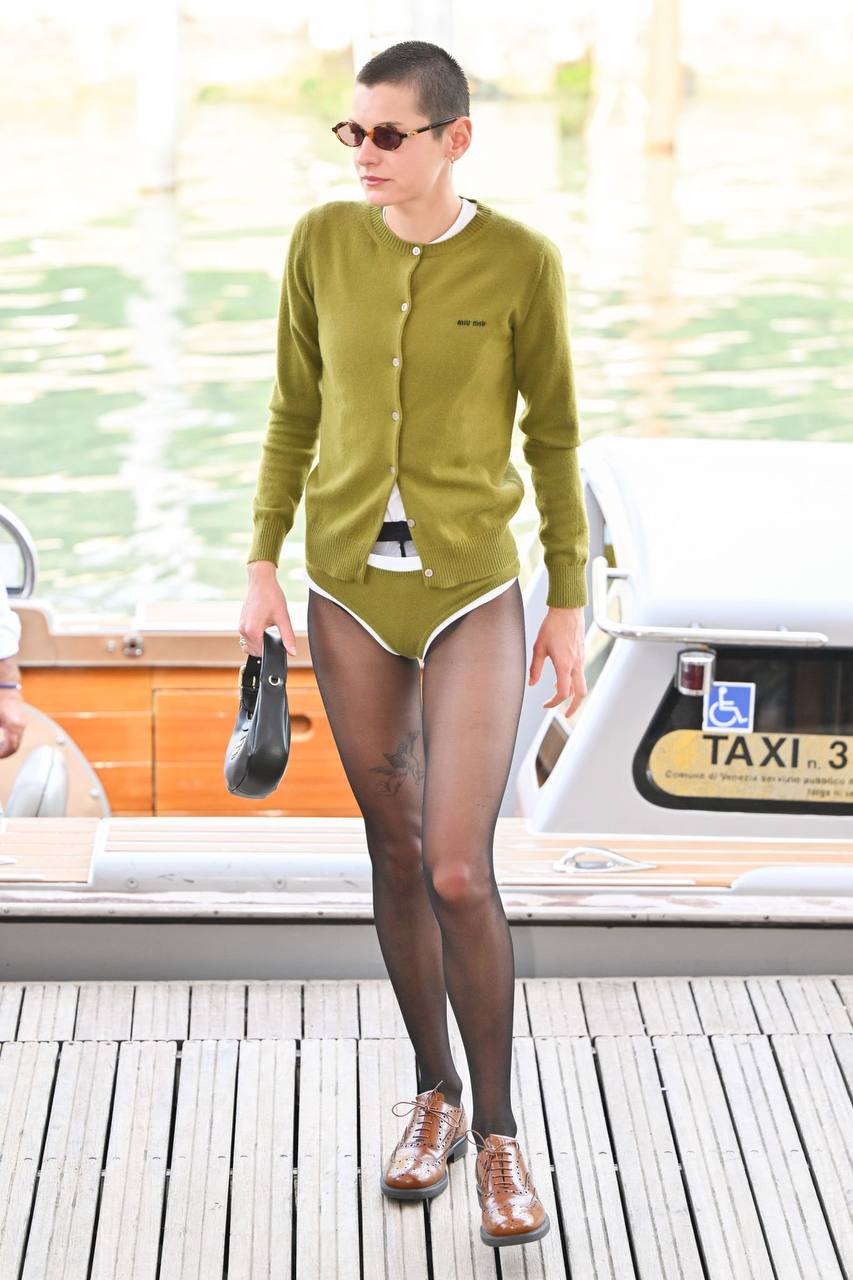 Emma Corrin / Miu Miu's Fall Winter 2023 collection
Hey, fashion fam! So, you thought the Venice fashion scene was already on fire? Well, Emma Corrin just turned up the heat, y'all! 🍂🔥
First off, can we talk about the new haircut? Sleek, edgy, and super on point for fall. Emma is giving us all the seasonal vibes and we are HERE for it! 🍁✂️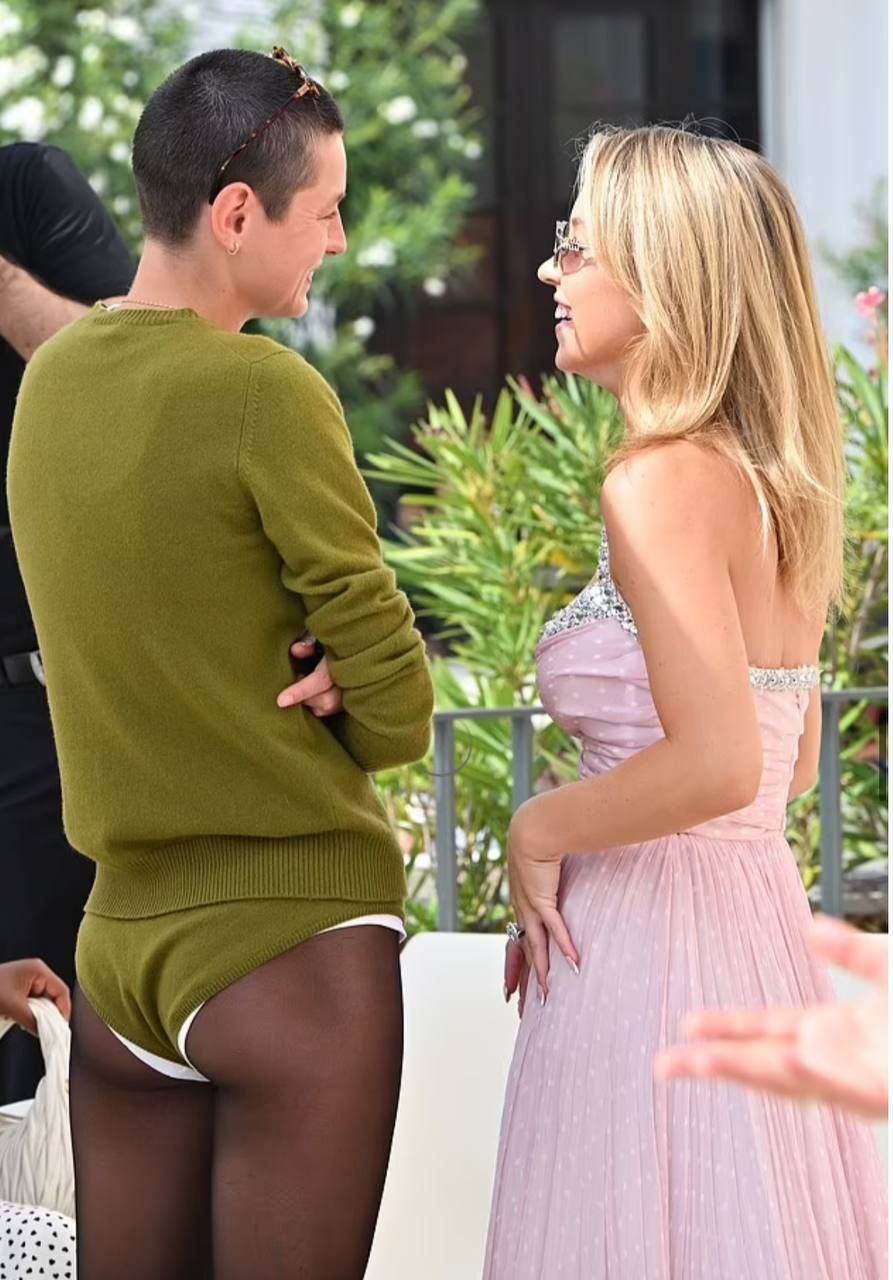 Emma Corrin / Miu Miu's Fall Winter 2023 collection
But let's get down to the real deal: her outfit. Emma strutted into the Miu Miu Women's Tales event in a head-to-toe look from Miu Miu's Fall Winter 2023 collection. And trust me, this ensemble is an autumnal dream come true. We're talking olive cashmere shorts, a matching cardigan, and get this—boots from Miu Miu's collab with Church's. This isn't just a look; it's a whole dang mood. 🙌
The cashmere? Cozy as heck. The cardigan? Layering done right. The boots? They're like the cherry on top of this perfect fall sundae. And the black tights? They make the whole outfit pop while giving it that European sophistication we all know and love.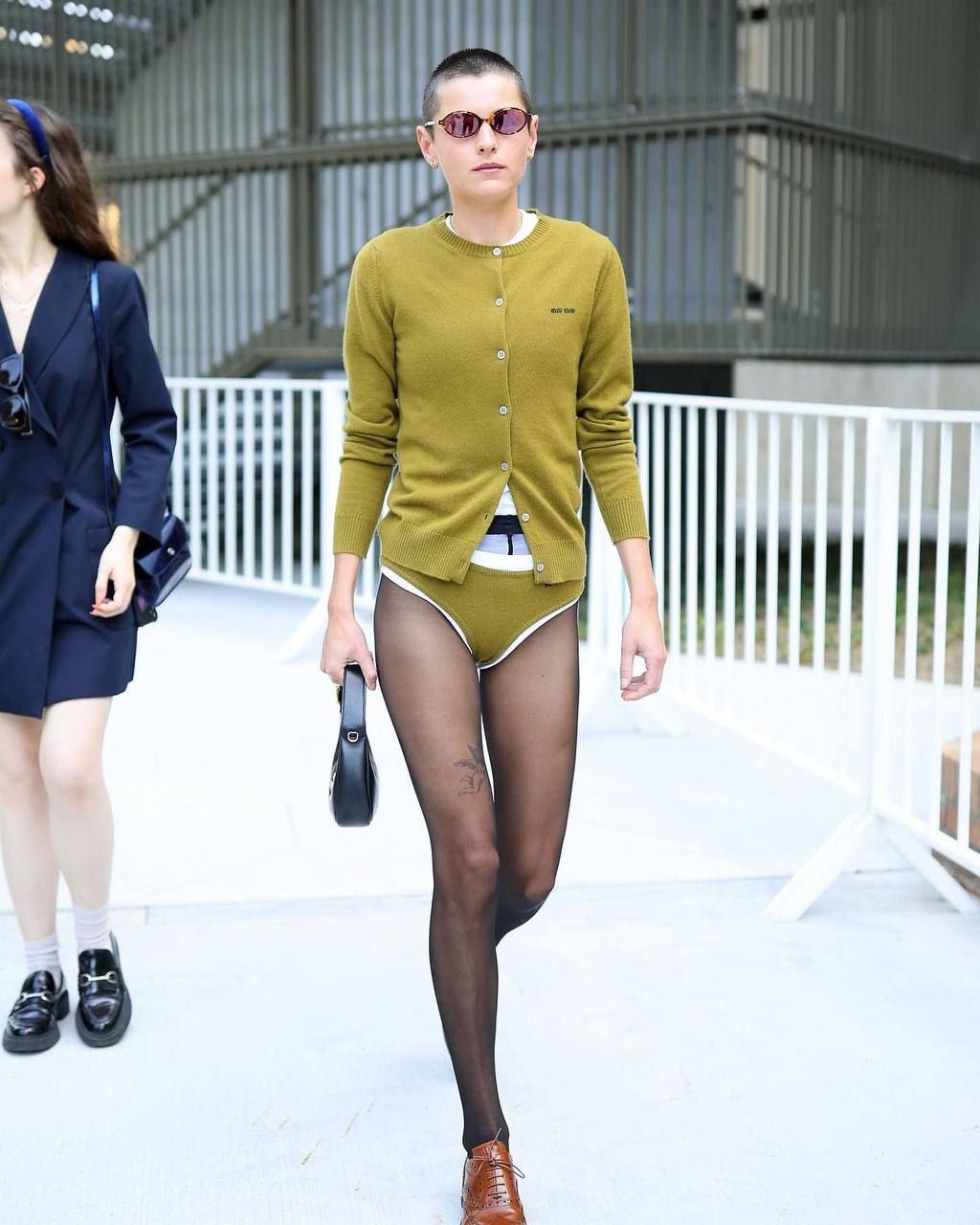 Emma Corrin / Miu Miu's Fall Winter 2023 collection
Emma is basically giving us a masterclass on how to do autumn fashion, and guys, we need to take notes. Seriously, does it get any better than this for fall fashion inspo?
So, if you're not already updating your Pinterest board or screenshotting this look for your next shopping spree, what are you even doing? Emma Corrin has basically declared the opening of Autumn Fashion Season, and she's done it in the chicest way possible. 🍂👜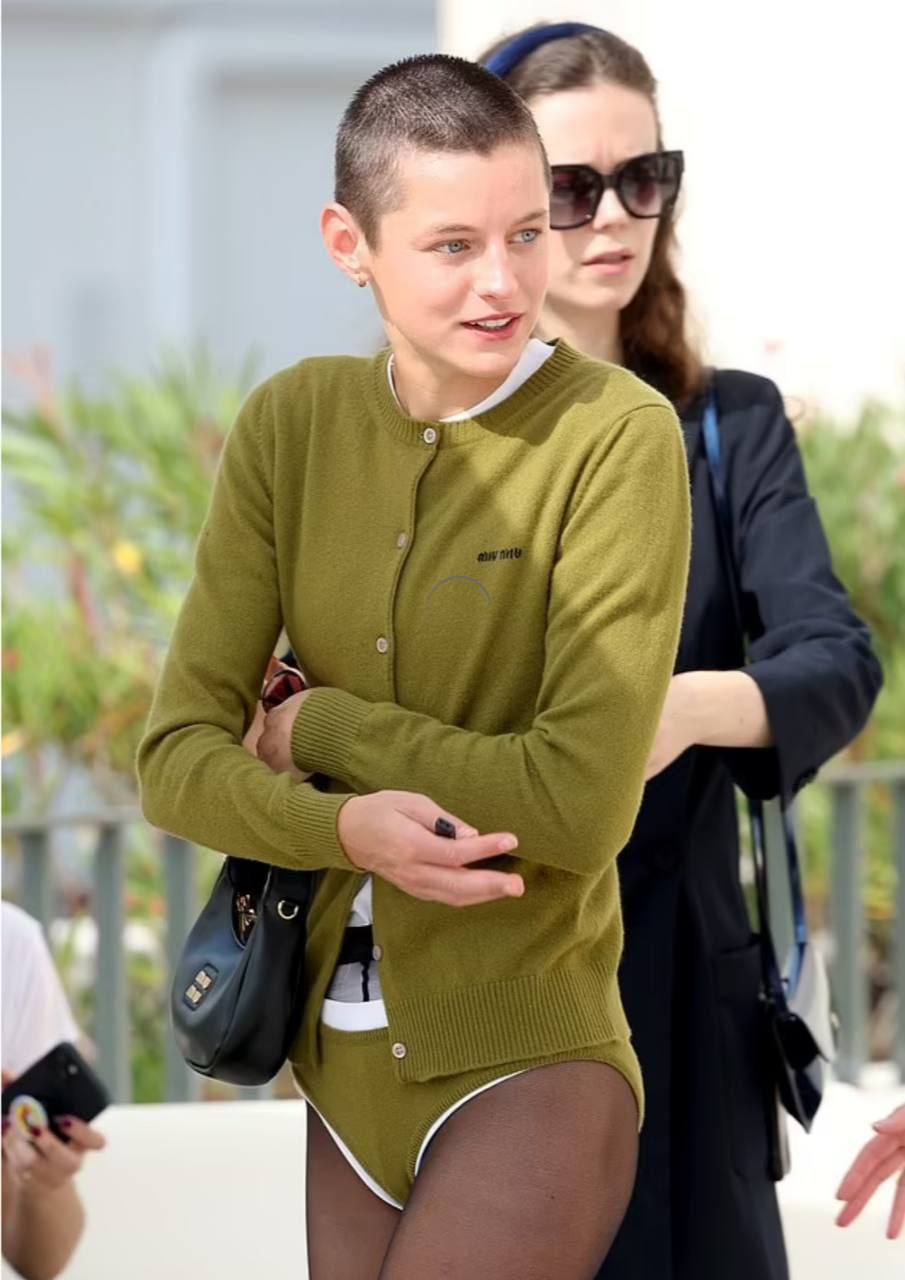 Emma Corrin / Miu Miu's Fall Winter 2023 collection
Fashionistas, mark this moment. We've just witnessed an early contender for the best fall look of the year, and it's gonna be hard to top. 👑📸