Book Art: Mike Stilkey's Literary Sculptures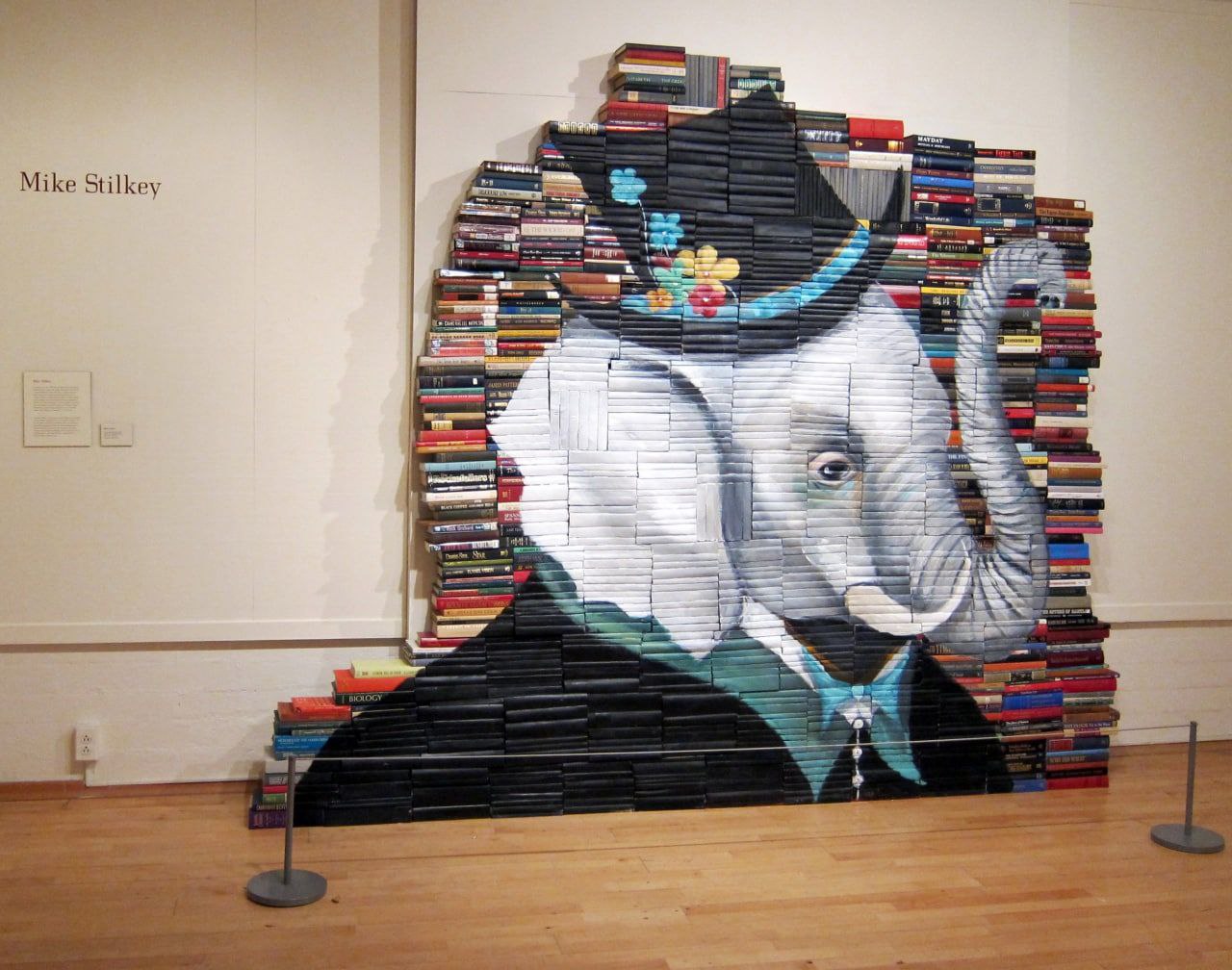 Mike Stilkey / book sculptures
In a world where the digital increasingly overshadows the physical, books – once the primary vessels of knowledge and imagination – are often left gathering dust on shelves or, worse, destined for landfills. However, for Mike Stilkey, an artist and illustrator based in Los Angeles, these forgotten books offer a canvas brimming with potential.
Stilkey's creations, which he aptly terms "book sculptures," are an intersection of painting, sculpture, and installation. His work is a profound statement on the relationship between literature, art, and the environment. Using old books that libraries no longer need – those that have been replaced by digital versions or simply lost their readership – Stilkey crafts intricate and evocative paintings that spill across spines, covers, and pages.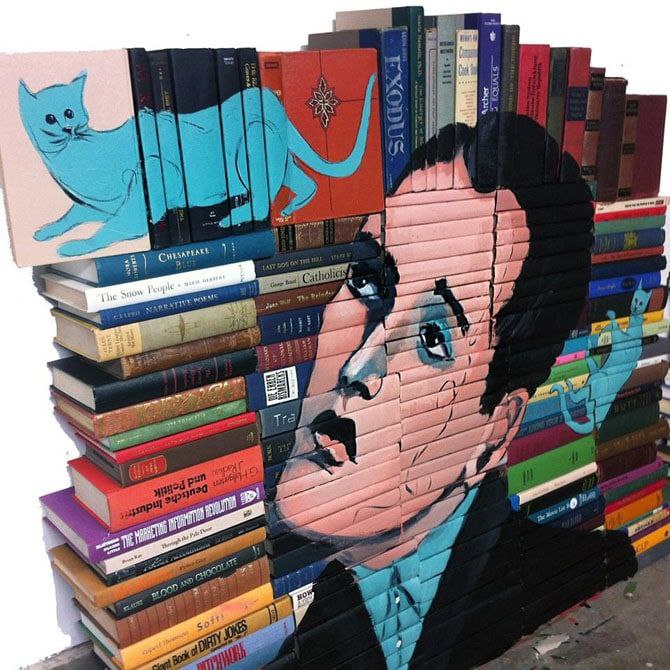 Mike Stilkey / book sculptures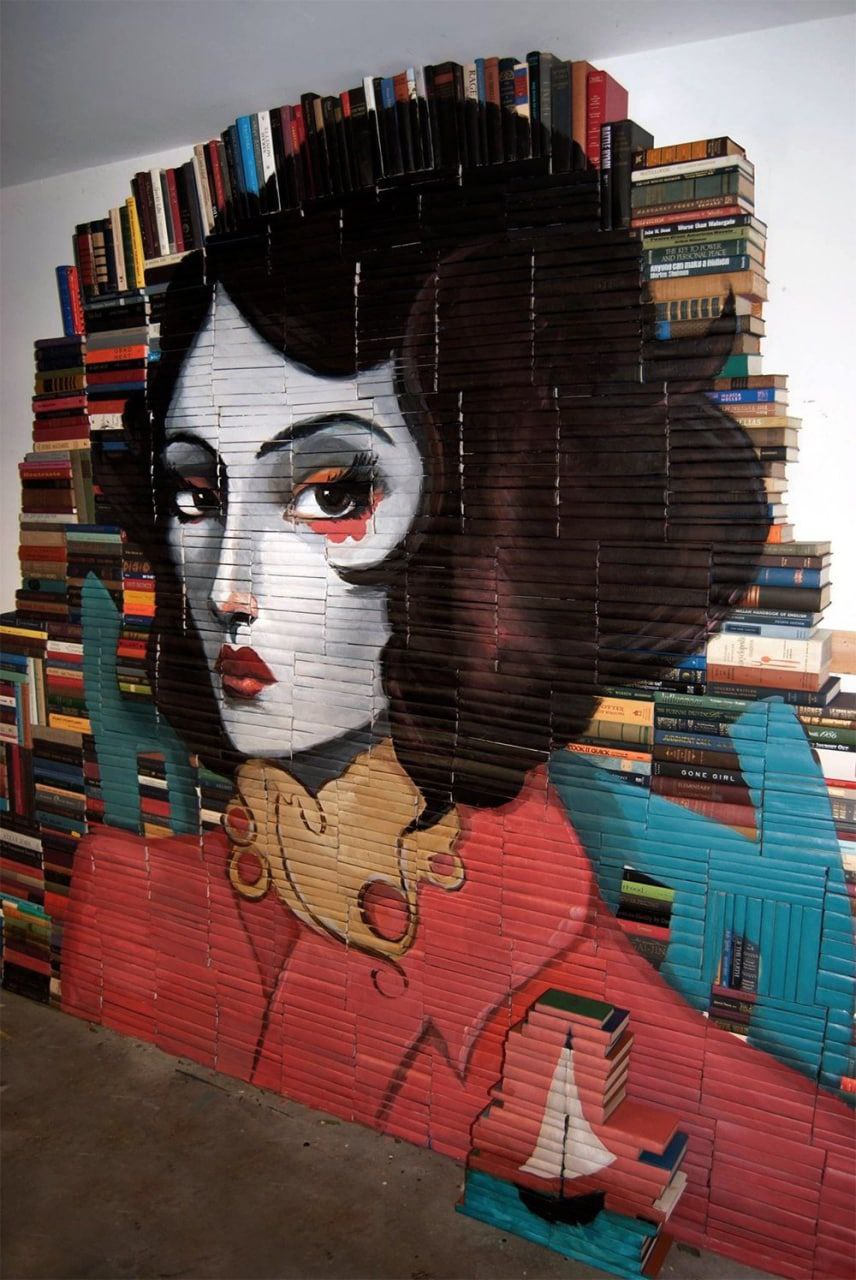 Mike Stilkey / book sculptures
While some may initially be taken aback by the idea of painting on books, Stilkey's work is far from sacrilege. By repurposing these books, he gives them a new lease on life, rescuing them from obscurity or destruction. His book sculptures serve as a poignant reminder of the impermanence of physical literature in our digital age, while also highlighting the potential for reinvention and rebirth.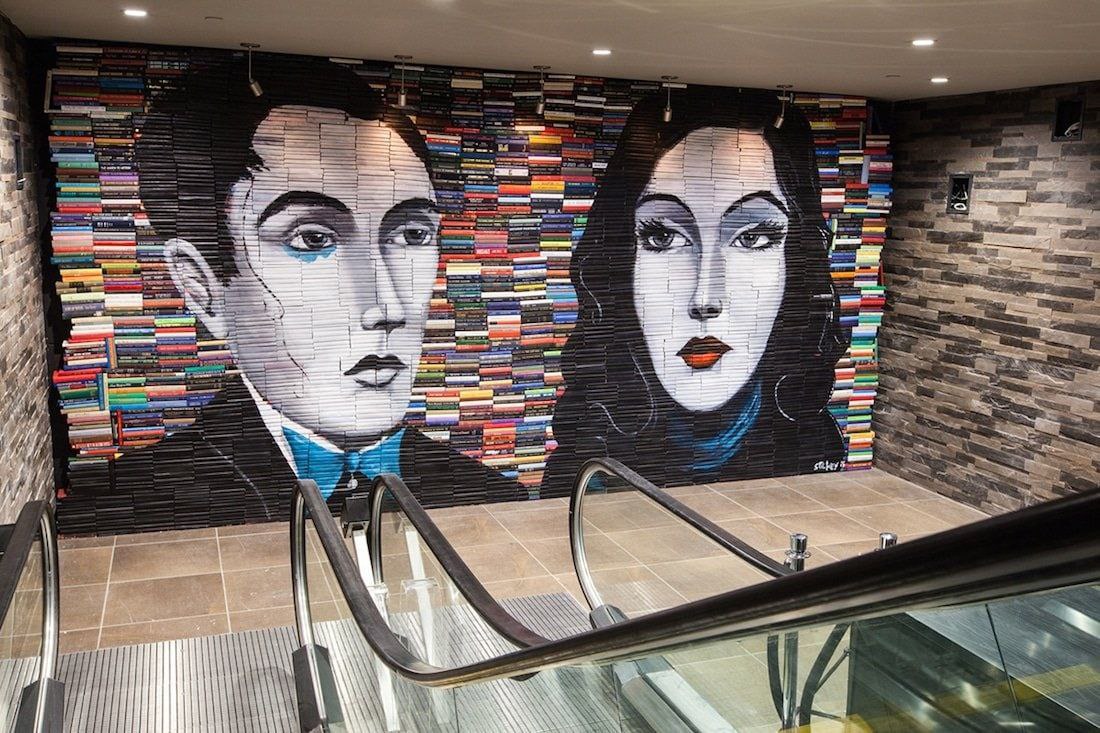 Mike Stilkey / book sculptures
Each piece, with its layers of books and interwoven illustrations, tells a story deeper than the sum of its parts. It's as if the characters, narratives, and emotions contained within those discarded pages find new expression on their surfaces. From whimsical to melancholic, Stilkey's artworks are a celebration of literature, art, and the infinite possibilities that arise when the two converge.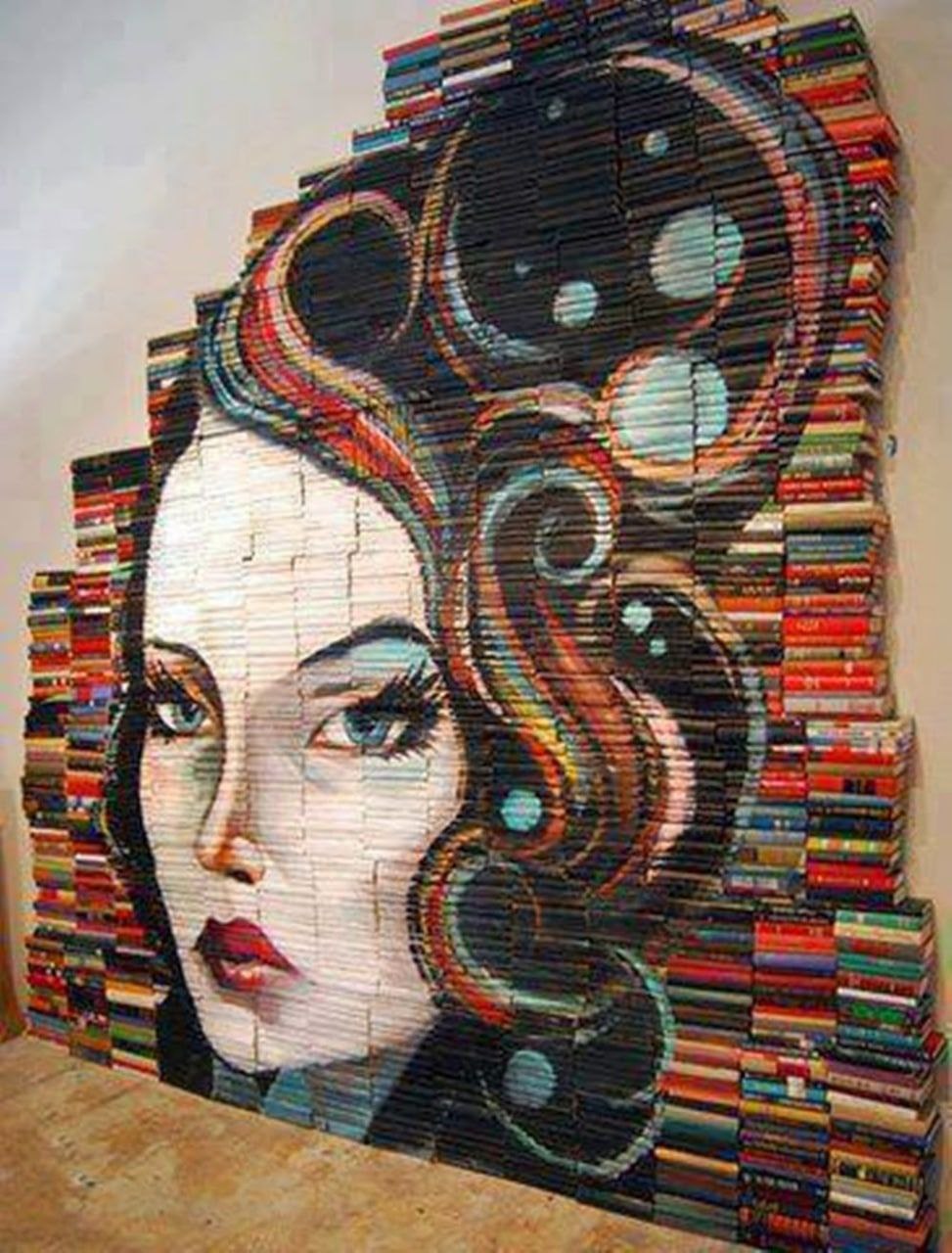 Mike Stilkey / book sculptures
In a time when recycling and sustainability are more crucial than ever, Mike Stilkey's art is not just a visual delight but also a testament to the potential beauty that can emerge from repurposing and reimagining. Through his book sculptures, he invites us to see beyond the ordinary, to find magic in the mundane, and to always cherish the stories – both old and new – that surround us.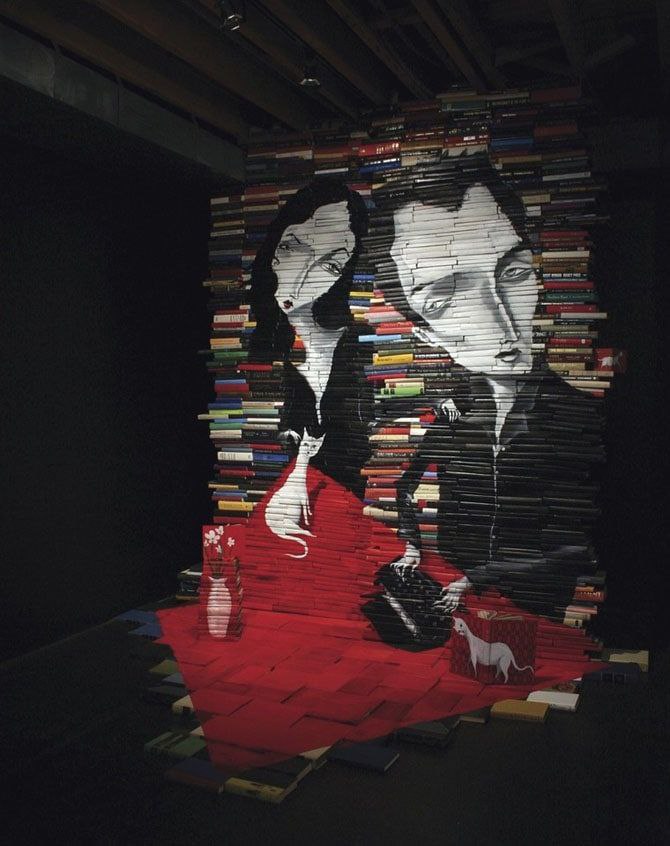 Mike Stilkey / book sculptures