Beach Battle of Sunny Hues: The Stylings of Jacquemus and Gucci in Saint-Tropez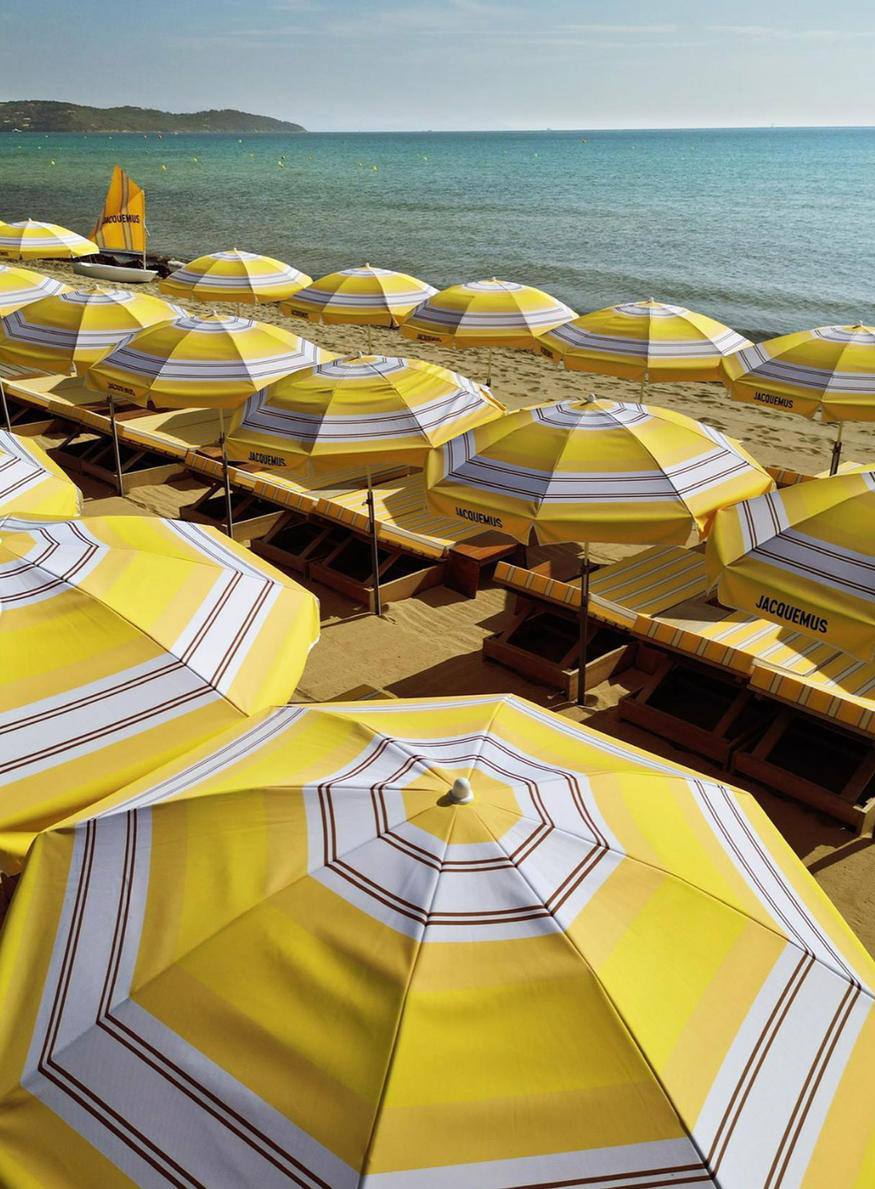 Jacquemus and Gucci in Saint-Tropez
In the iconic and glamorous seaside resort of Saint-Tropez, a new fashion rivalry is unfolding under the Mediterranean sun, involving two major players in the world of haute couture: Jacquemus and Gucci. The sandy beaches have transformed into a picturesque battleground for these fashion houses, each seeking to outshine the other with their vibrant beachside installations.
Jacquemus, led by Simon Porte Jacquemus, is renowned for its playful, sun-soaked aesthetics that blend minimalism with a bold use of color. The brand's beach design in Saint-Tropez is a testament to its signature style. Brightly colored parasols, lounge chairs, and cabanas are strewn across the sand, evoking a sense of nostalgia and joy. Each piece tells a story of summer and the easy-going allure of the French Riviera. The beach transforms into an open-air Jacquemus showroom, reflecting the brand's distinctively sunny and vibrant style.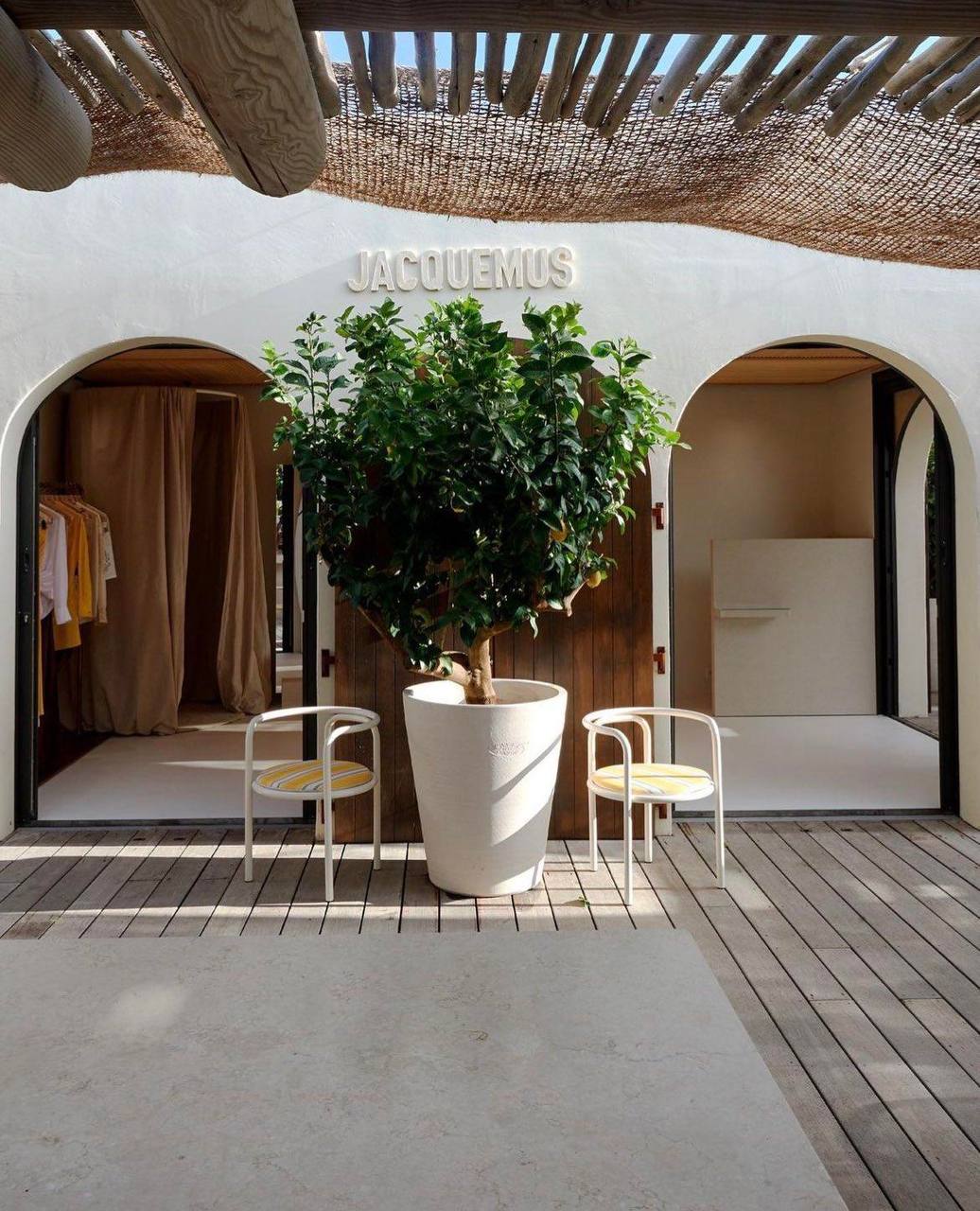 Jacquemus and Gucci in Saint-Tropez
In contrast, Gucci, under the creative direction of Alessandro Michele, embraces an eclectic maximalism. Gucci's beach design showcases the brand's characteristic flamboyance. An array of patterns and colors clash harmoniously across the beach furniture, creating a kaleidoscope of luxury and whimsy. Gucci's design embodies the spirit of Saint-Tropez's stylish and daring side, turning the beach into a dynamic canvas of the brand's ever-evolving aesthetic.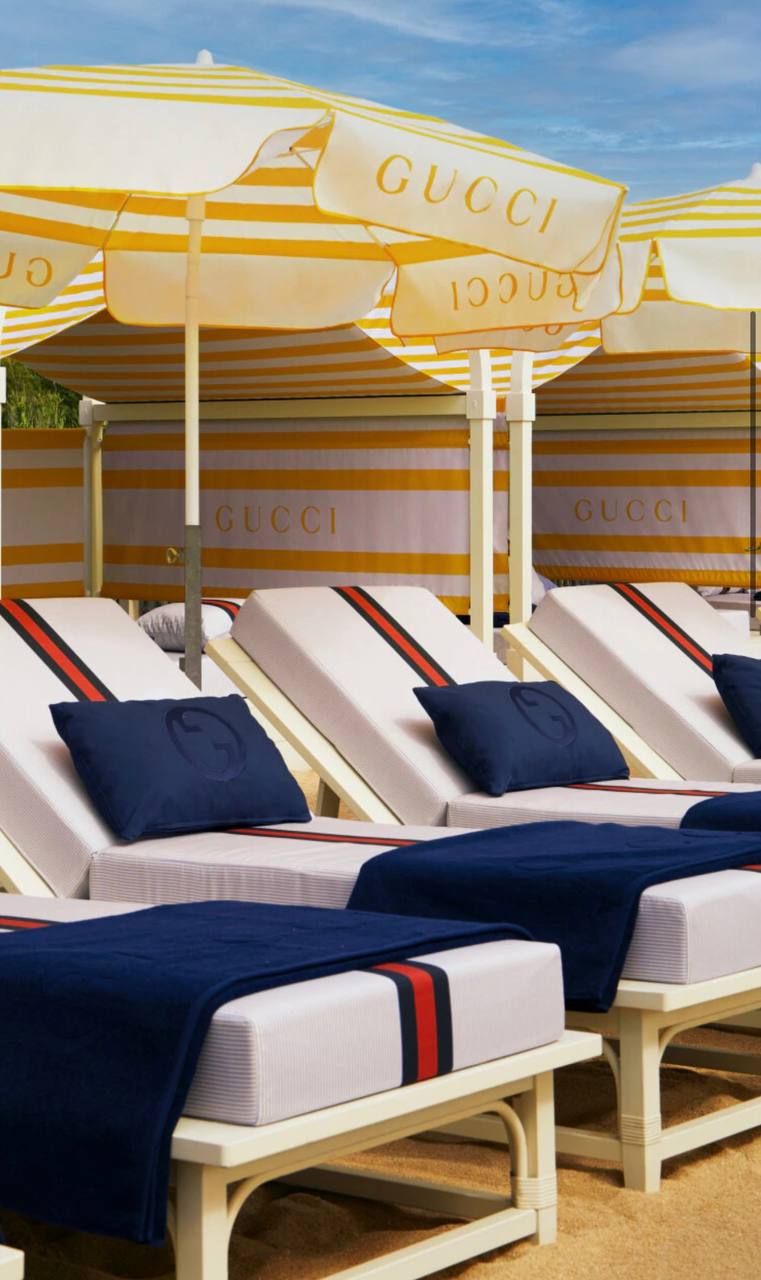 Jacquemus and Gucci in Saint-Tropez
Both beach installations not only highlight the distinct styles of Jacquemus and Gucci but also create a unique visual dialogue between the brands. The beaches of Saint-Tropez turn into a fashion-forward tableau, a testament to the power of design in fashion and beyond. This "beach battle" of sunny hues offers an immersive experience that extends the reach of fashion from the runway to the landscapes we inhabit, blurring the lines between style, design, and the world around us.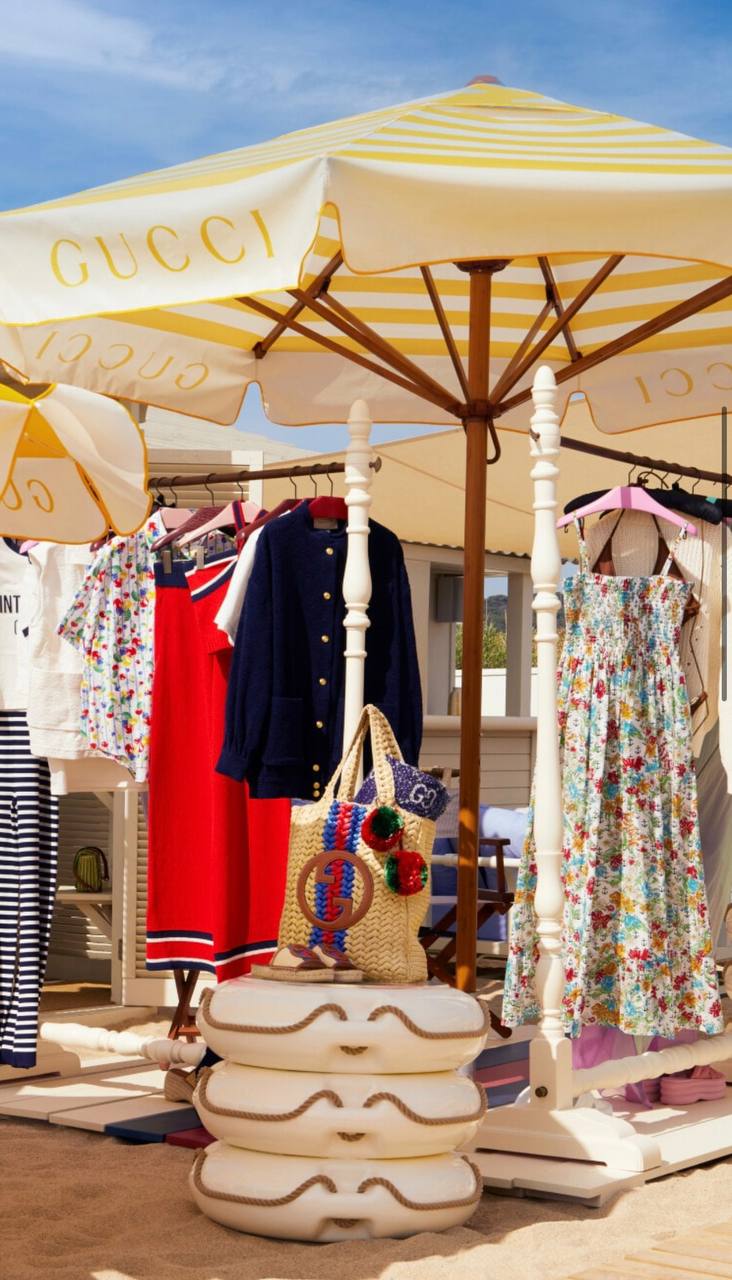 Jacquemus and Gucci in Saint-Tropez
While the golden sands of Saint-Tropez have long been a symbol of luxurious leisure, this artistic intervention by Jacquemus and Gucci brings a fresh and fashionable twist. Visitors to these beaches become part of a living, breathing fashion editorial - a unique experience that adds another layer to the fashion industry's ever-expanding influence. As the summer sun shines on these stylish beaches, it's clear that the playful competition between these fashion houses has resulted in a radiant win for beachgoers and fashion enthusiasts alike.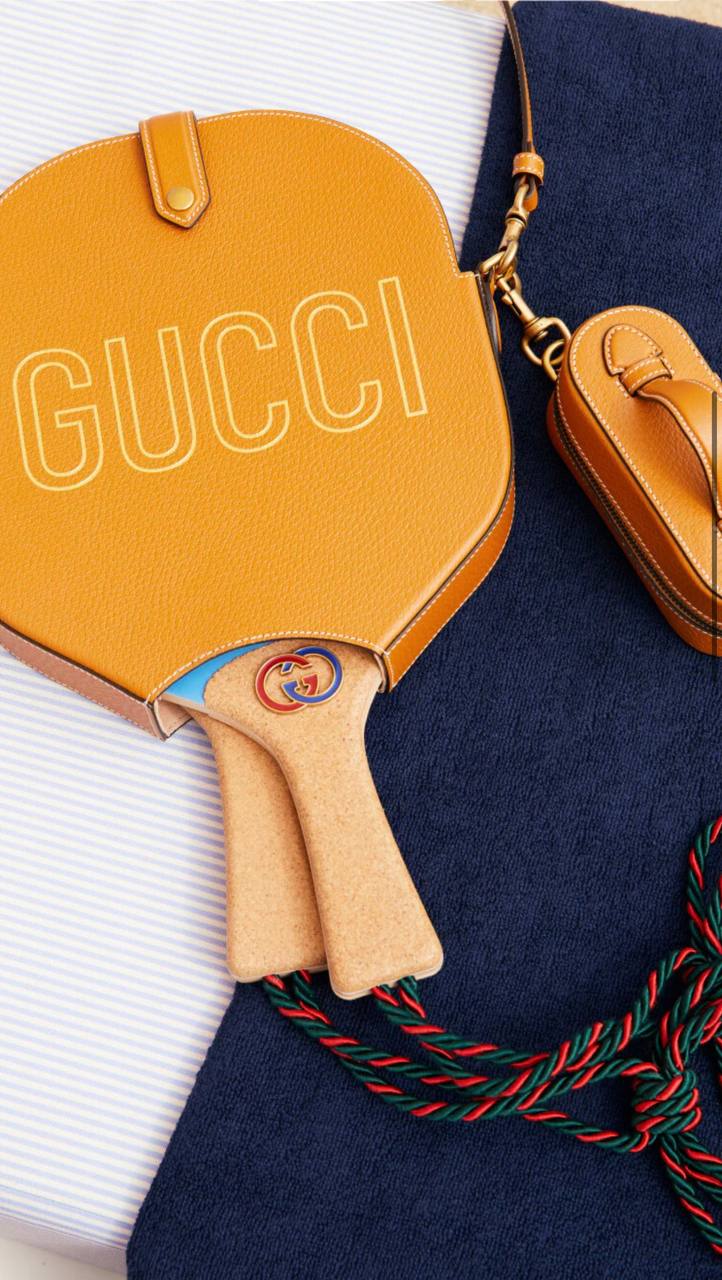 Jacquemus and Gucci in Saint-Tropez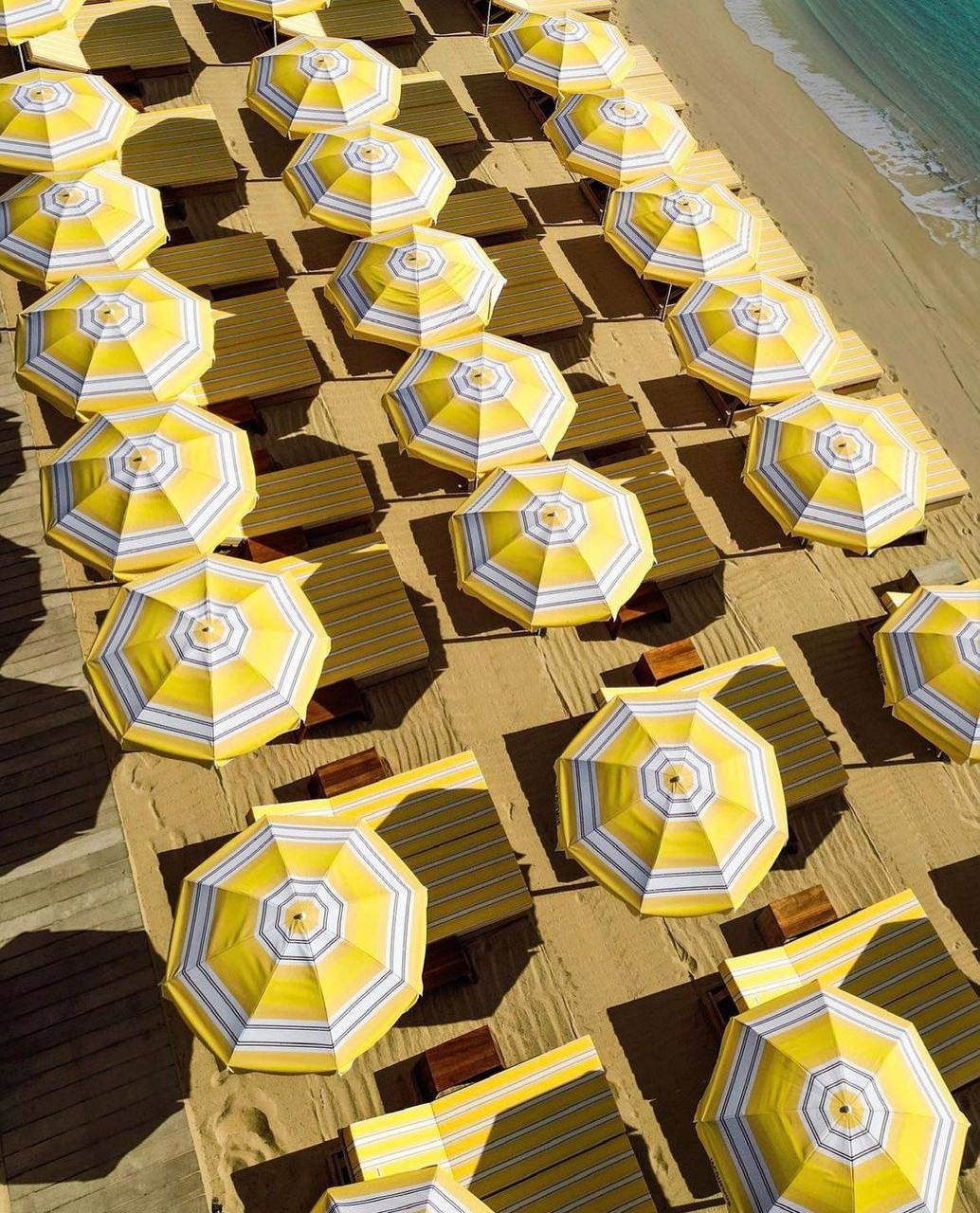 Jacquemus and Gucci in Saint-Tropez