A Moment of Love for Food Designer Marie Méon: Crafting a Delightful Feast for Pomellato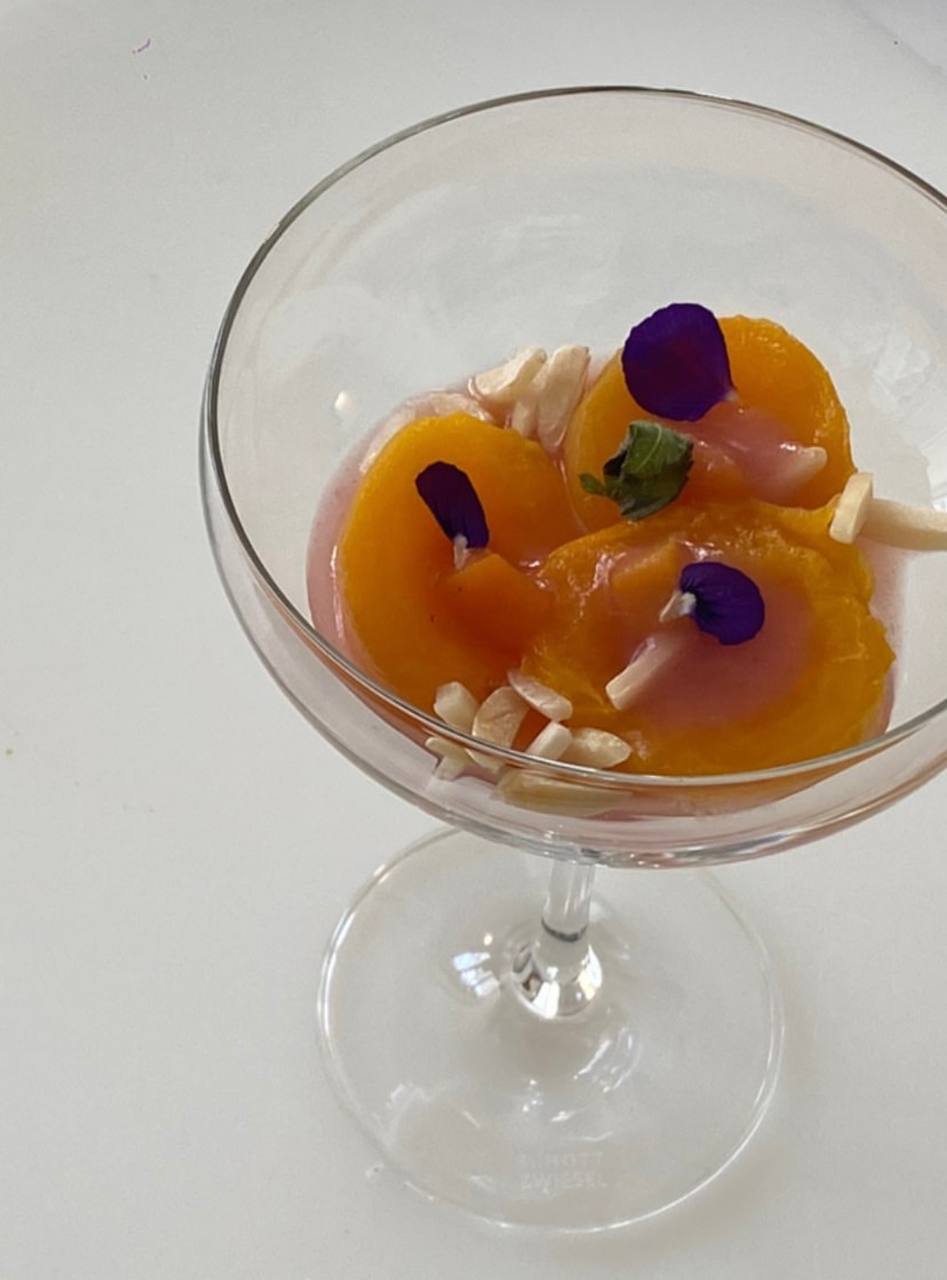 Pomellato cocktail event in Paris
If you've ever marveled at a dish that's too beautiful to eat, you've experienced the allure of food design. And if you were at the recent Pomellato cocktail event in Paris, you would have been treated to such a feast for the senses, all thanks to food designer Marie Méon.
Known for her exquisite culinary presentations, Méon's artistry extends beyond just flavours. She visualizes food as an edible canvas, meticulously assembling each component to create a tantalizing masterpiece. For the Pomellato event, she offered a captivating treat - succulent peaches adorned with crunchy nuts and vibrant pansy petals, delighting guests with its visual charm and tantalizing taste.
The playful combination of the sweet peaches, the nutty crunch, and the delicate petals truly embodies Méon's innovative approach to food design - crafting dishes that not only taste exceptional but also tell a story and ignite emotions. If you're a gourmand with a penchant for art, then her creations are bound to stir your senses and leave you in awe. So here's a moment of love and appreciation for Marie Méon, who continues to revolutionize the way we perceive and enjoy food.