Unexpected Fusion: Repetto x Noir Kei Ninomiya Drop A Punk-Inspired Ballet Flat Collection on Mytheresa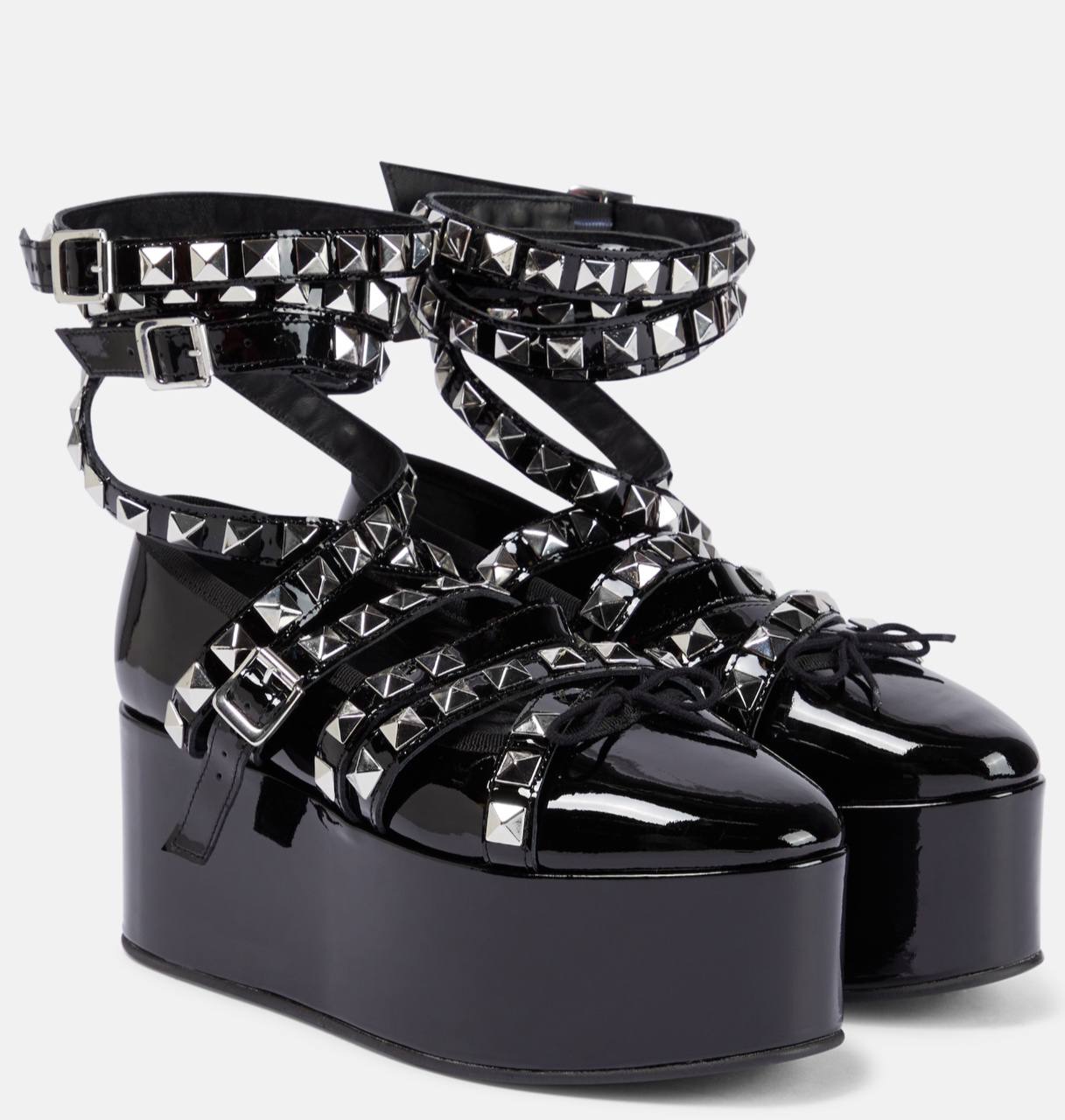 Repetto x Noir Kei Ninomiya / punk-inspired ballet flats
In a world where the unexpected often becomes the most talked-about, the new collaboration between Repetto, the epitome of French classicism in ballet footwear, and Noir Kei Ninomiya, a Japanese brand curated by Rei Kawakubo, is stealing the spotlight. The collaboration has premiered on luxury fashion retailer Mytheresa and it's already creating a stir in fashion circles.
These aren't your typical ballet flats; the classic Repetto silhouette has undergone a radical transformation. Elevated by high platforms and adorned with spikes, the shoes make a bold statement. They're not Valentine's Day sweet; they're punk rock chic.
"I love pairing them with a simple coat and jeans; it's my favorite way to style them," said one fashion insider.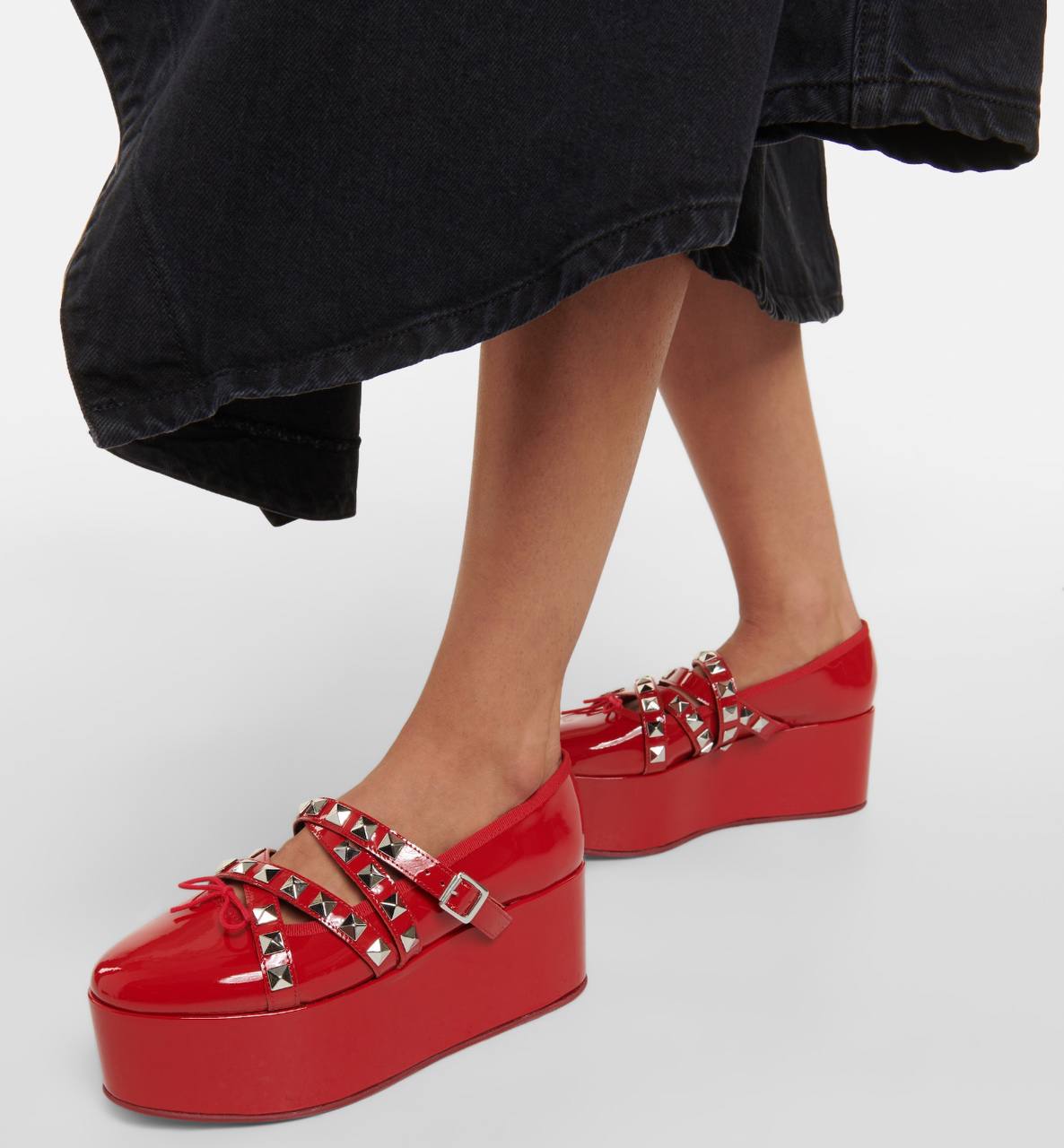 Repetto x Noir Kei Ninomiya / punk-inspired ballet flats
The collection also features glittery versions, but it's the lacquered styles that are earning the descriptor "wearable" in reviews and social media posts.
For those not familiar with Noir Kei Ninomiya, it's a brand that falls under the Comme des Garçons umbrella and is known for its avant-garde, often deconstructed designs. Its partnership with Repetto, a brand renowned for its timeless, elegant ballet flats, is as surprising as it is eye-catching.
"These are not just shoes; they're a statement piece, a conversation starter," said a Mytheresa spokesperson.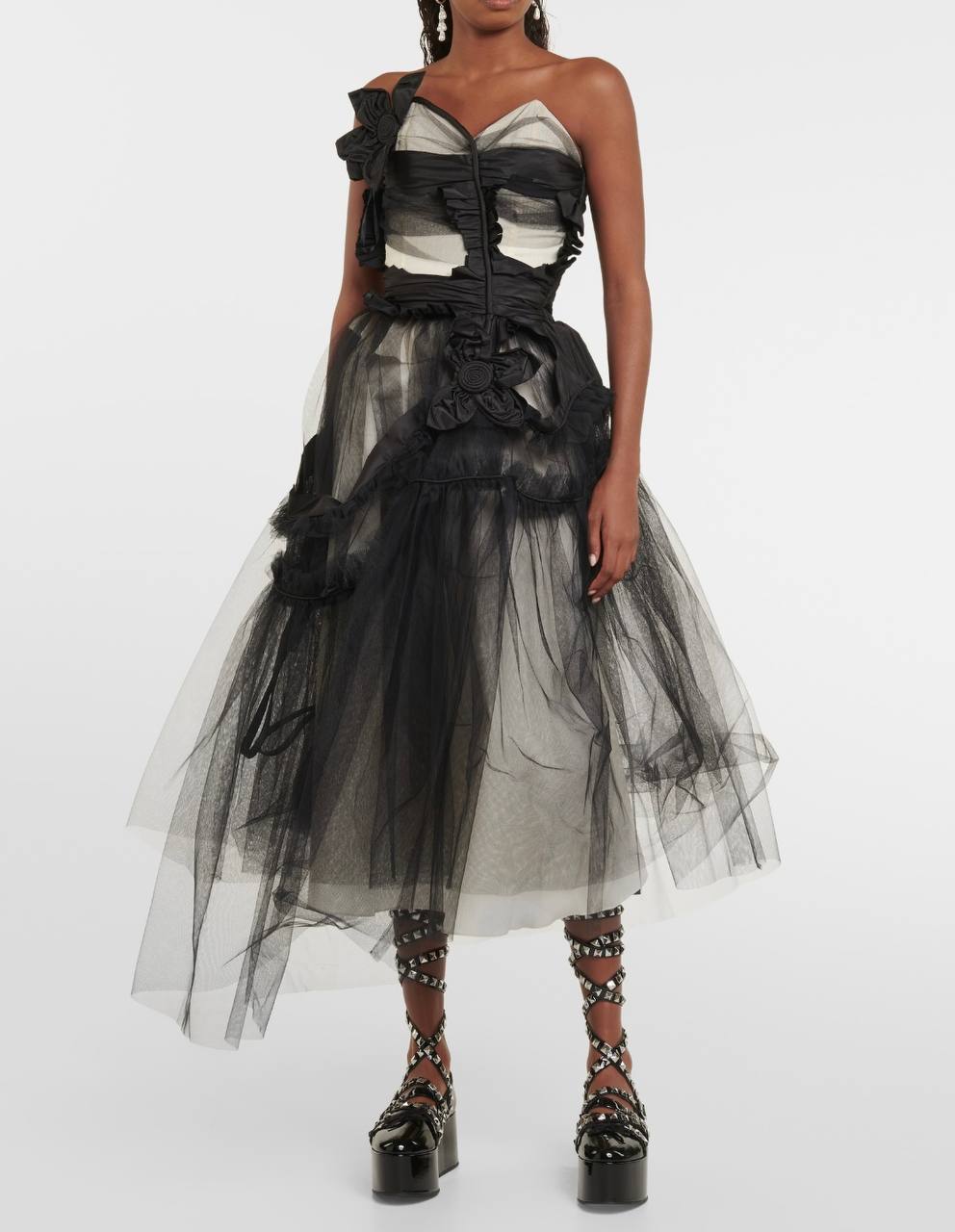 Repetto x Noir Kei Ninomiya / punk-inspired ballet flats
The juxtaposition between Repetto's classical ballet aesthetics and Noir Kei Ninomiya's radical design philosophy creates a footwear option that is as practical as it is provocative. The collaboration captures the essence of both brands while pushing the boundaries of what ballet flats can be.
"Both brands bring something unique to the table," noted a fashion critic, "Repetto brings its craftsmanship and heritage, while Noir Kei Ninomiya adds its edgy, contemporary vision. Together, they've created something truly unique."
For fans of either brand, or anyone simply looking for a standout piece to add to their wardrobe, this is a collaboration worth checking out. Don't miss your chance to make a statement with these avant-garde, punk-inspired ballet flats, available now on Mytheresa.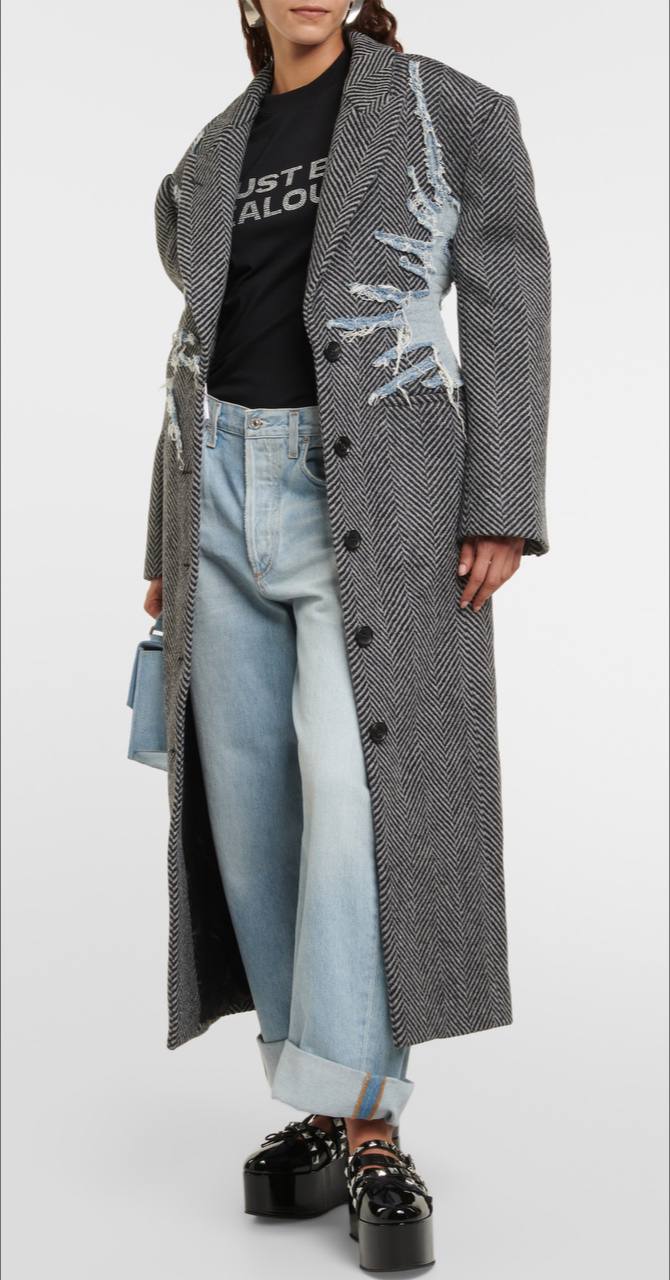 Repetto x Noir Kei Ninomiya / punk-inspired ballet flats
The Repetto x Noir Kei Ninomiya collaboration successfully melds classical elegance with edgy modernity, resulting in a collection that pushes the envelope in the best possible way. Don't let this fashion moment pass you by.