Kingston Custom Celebrates BMW Motorrad's 100th Anniversary with the Custom R 18 "The Crown"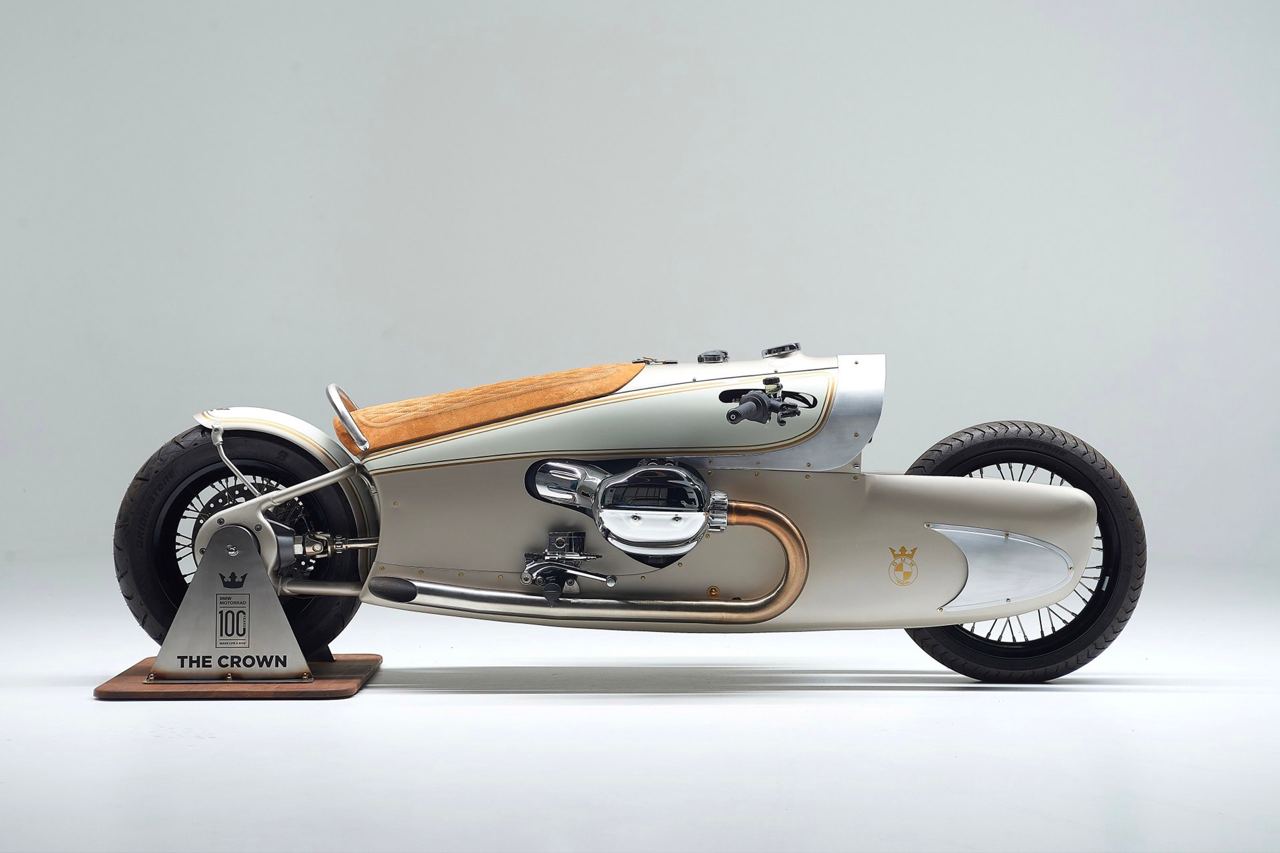 BMW Motorrad
BMW Motorrad celebrates its centenary in grand style with a special custom version of the R 18 named "The Crown." The renowned German atelier Kingston Custom, led by Dirk Oehlerking, took the helm in creating this masterful two-wheeler.
"The Crown" draws inspiration from pre-war racing motorcycles, embodying the era's speed and retrofuturism reminiscent of Art Deco aesthetics. Its bodywork, executed in sheet aluminium, features tightly fitted, custom-cut mufflers. The exhaust pipe, accentuated by a gold-toned coating, adds a touch of opulence to the motorcycle's aesthetic. Furthermore, the brass fittings and cognac-coloured Alcantara lend the bike an extra dash of sophistication.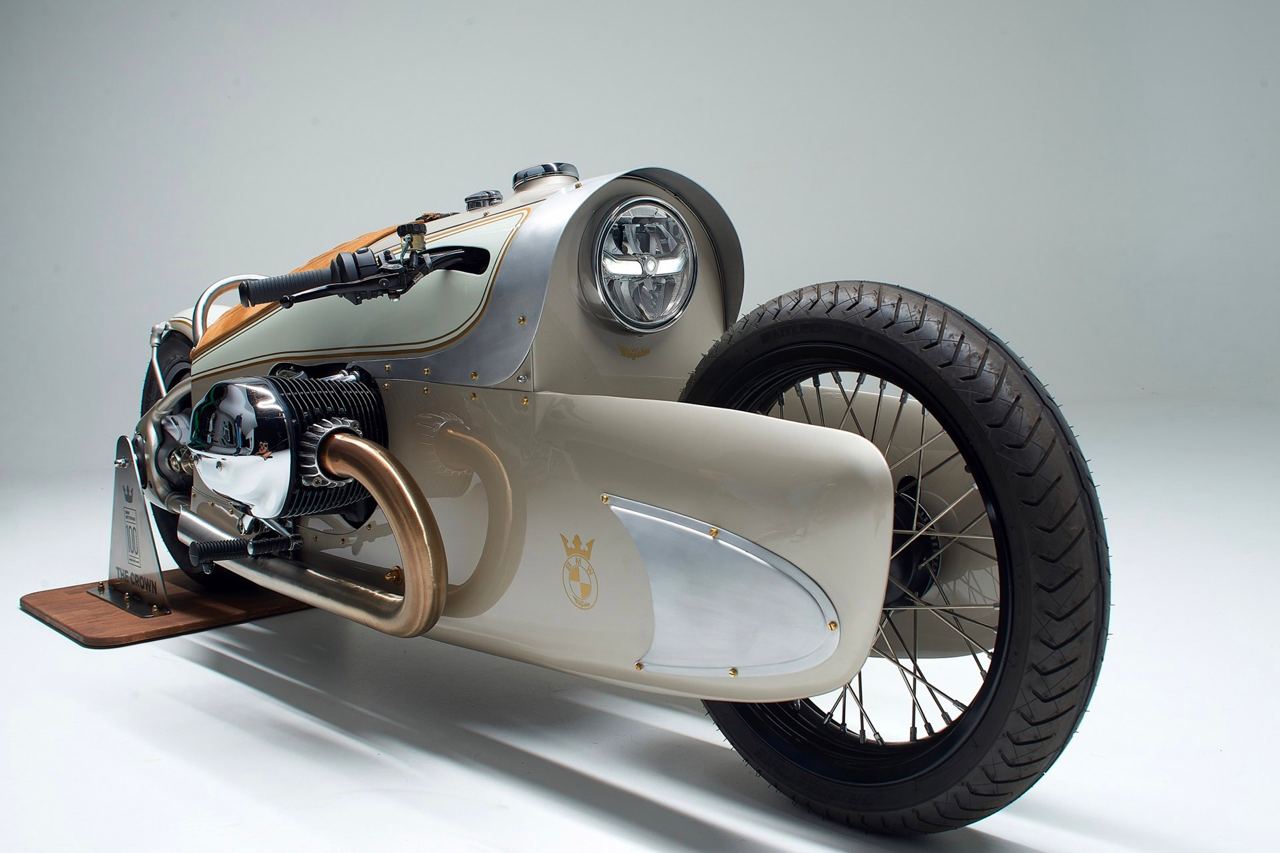 BMW Motorrad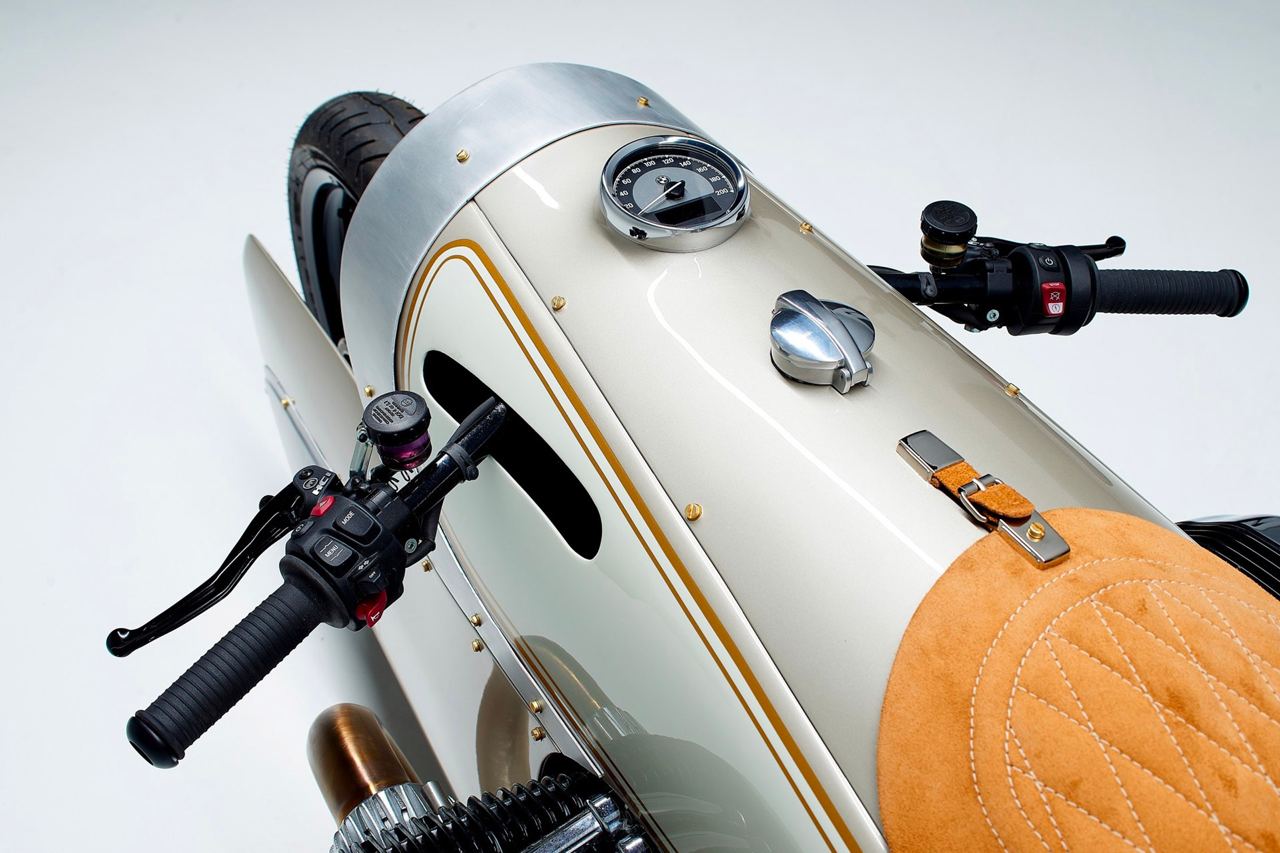 BMW Motorrad
The bike's sleek design, combined with its retrofuturistic elements, makes "The Crown" a fitting tribute to BMW Motorrad's storied 100-year history. It's an embodiment of the brand's commitment to innovation, performance, and timeless style.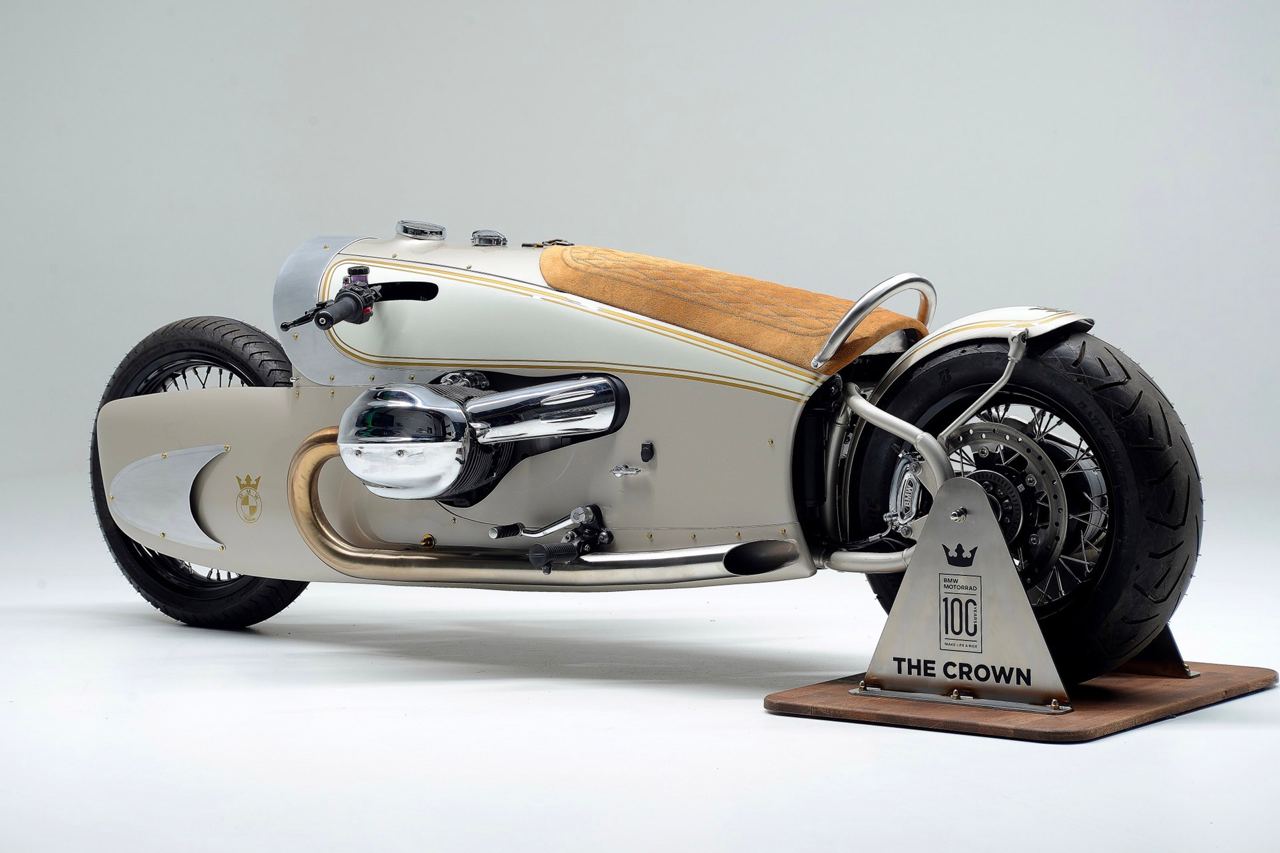 BMW Motorrad
"The Crown" made its public debut at the BMW Motorrad Days event in Berlin. The event attendees had the opportunity to witness firsthand the meticulous craftsmanship and attention to detail that went into the creation of this unique motorcycle. This centenary celebration is a testament to BMW Motorrad's enduring legacy in the world of two-wheeled transportation, marking a milestone with a bike that blends the past, present, and future.