Guess Transforms Blue Marlin Beach Club in Ibiza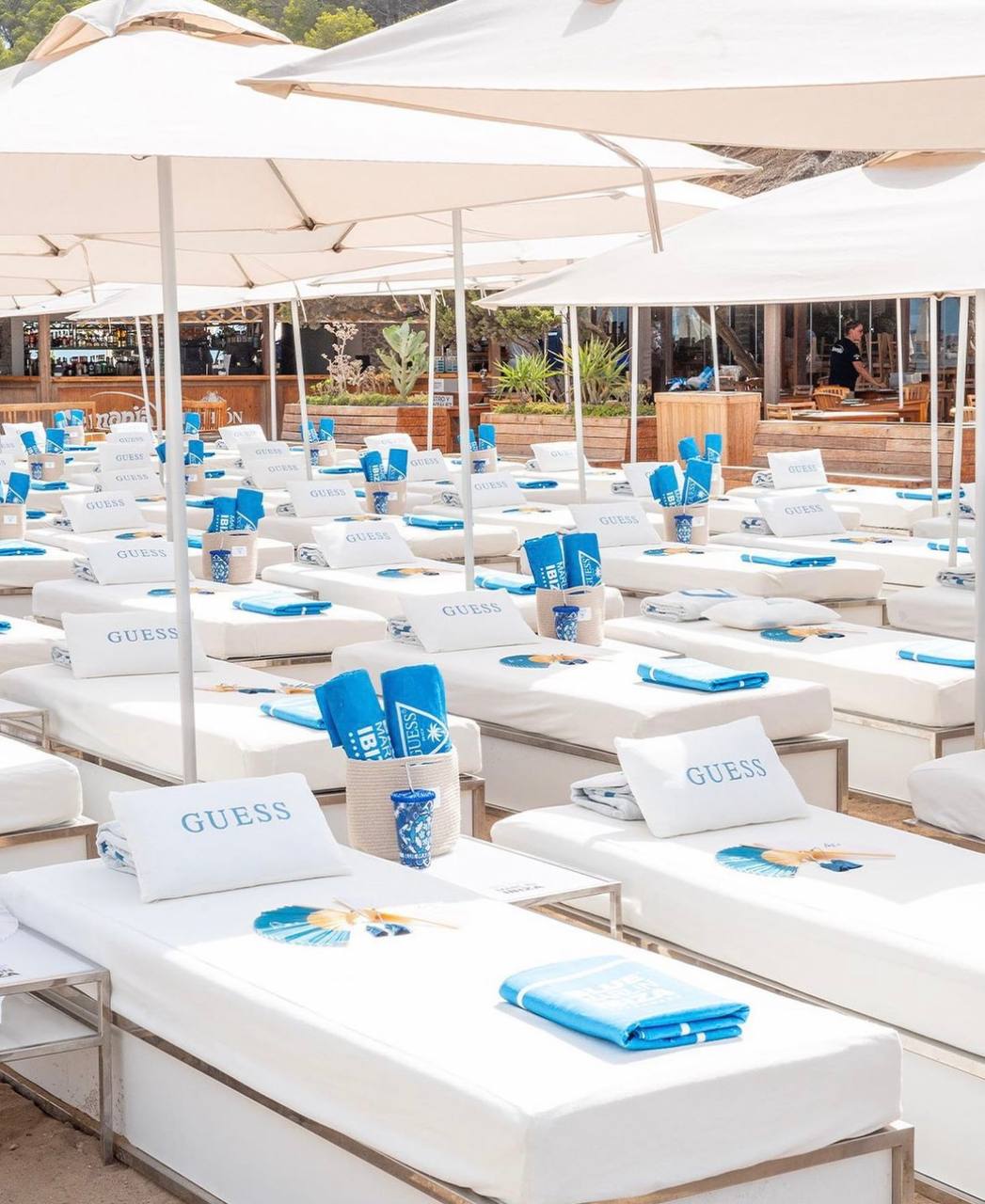 Guess Transforms Blue Marlin Beach Club in Ibiza
Just when we thought the news about branded beaches had subsided, Guess has splashed back onto the scene by taking over the Blue Marlin Beach Club and restaurant in Ibiza. This stylish revamp offers visitors a unique and luxurious beach experience that's full of brand-specific flair.
Guess has not just added a touch of its signature style to the beach club but has also introduced custom accessories that every visitor can enjoy. The following are some of the exclusive items that have been designed specifically for this collaboration:
Guess Transforms Blue Marlin Beach Club in Ibiza
1. Custom Crystal-Studded Water Glasses: Keeping hydrated has never looked so glamorous. These glasses are adorned with sparkling crystals, offering a taste of luxury with every sip.
2. Branded Fans: Beat the heat in style with these elegant fans. Designed with the Guess logo and crafted to perfection, they're the ideal companions for a hot day at the beach.
3. Logo Towels: Relax on the sands of Ibiza with these plush, logo-embroidered towels. They add an extra layer of comfort and exclusivity to your beach experience.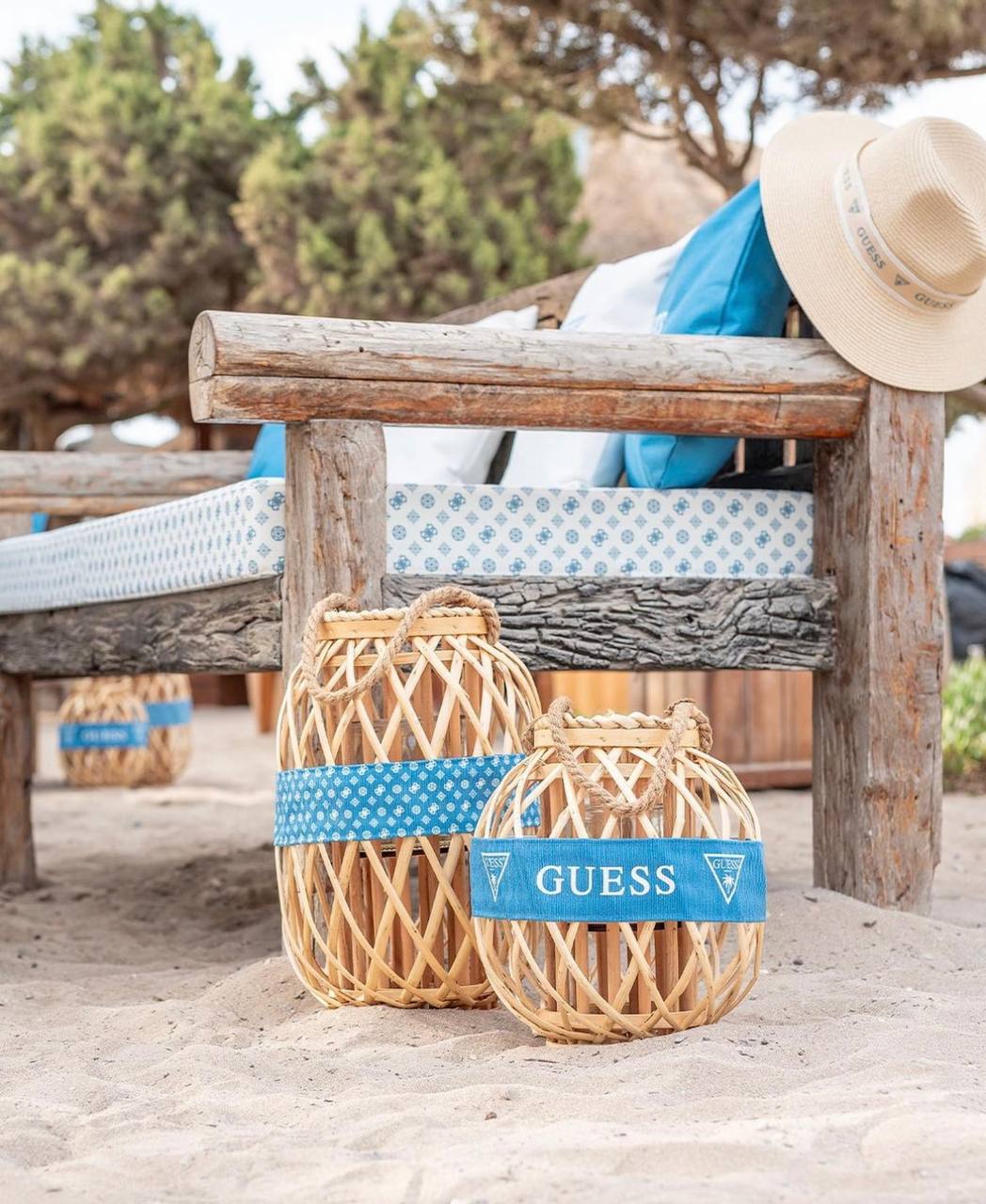 Guess Transforms Blue Marlin Beach Club in Ibiza
4. Chic Ambiance: The entire Blue Marlin Beach Club has been transformed with the iconic Guess style. Whether you're dining at the restaurant or lounging on the beach, you'll be enveloped in an atmosphere of chic sophistication.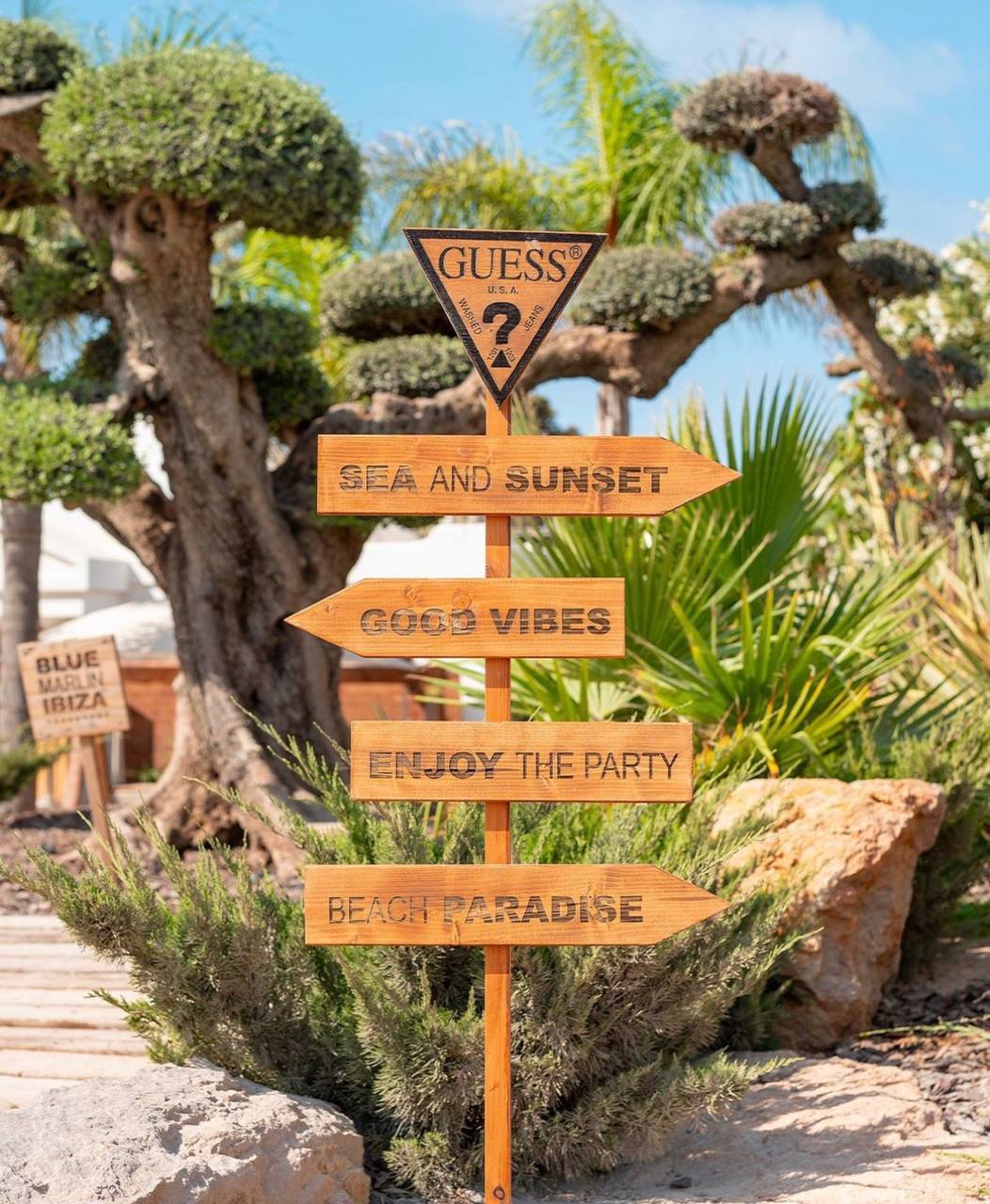 Guess Transforms Blue Marlin Beach Club in Ibiza
Guess's takeover of Blue Marlin Beach Club in Ibiza is a vivid reminder that branded beaches are not just a passing trend but an ongoing blend of fashion and leisure. It's a captivating union of a popular clothing brand with one of the most iconic beach clubs in the world. Whether you're a die-hard Guess fan or simply want to bask in the extravagance, a visit to this revamped beach club is sure to be a memorable experience. Book your spot now, and don't miss the chance to indulge in this exclusive collaboration!