Dua Lipa Graces The Cover of The New York Times Style Magazine in Eye-catching Miu Miu Briefs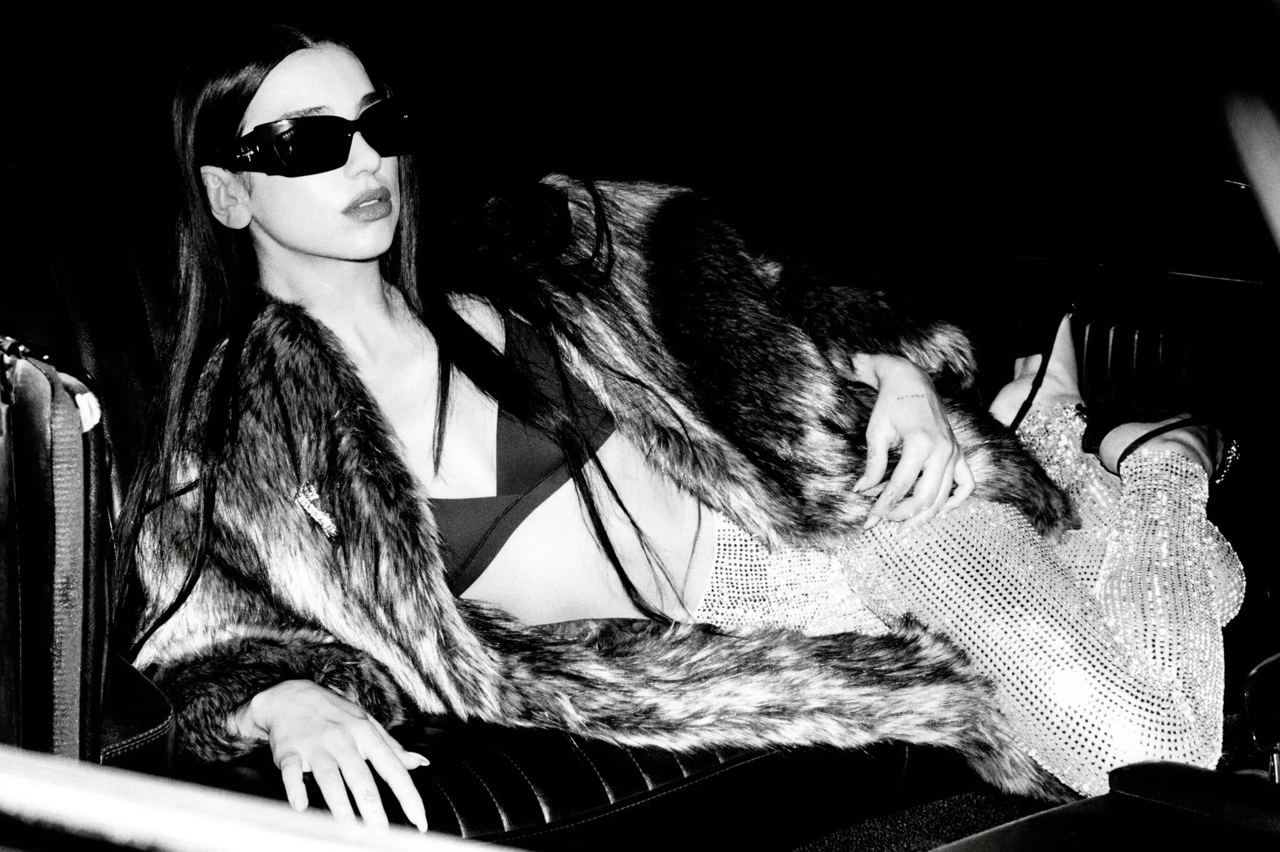 Dua Lipa / The New York Times Style Magazine
The latest issue of The New York Times Style Magazine features a sensational cover that's sure to turn heads: pop icon Dua Lipa dressed in Miu Miu briefs over tights.
The shoot, captured by the talented Luis Alberto Rodriguez, doesn't stop at the cover. Inside the magazine, readers are treated to an array of stylish images featuring the singer.
Dua Lipa's Style Choices:
Miu Miu Briefs: A bold and provocative look, these briefs over tights make a strong fashion statement that's both edgy and elegant.
Alaia Dresses: Showcasing her timeless beauty, Dua Lipa looks breathtaking in these tailored pieces.
Celine Dresses: These dresses offer a sophisticated look, enhancing Dua's natural grace and charisma.
Gucci Fur Coat: Adding a touch of luxury and drama, this coat exemplifies high fashion.
Skims Bra: A subtle and chic choice, highlighting the simplicity and style that Skims is known for.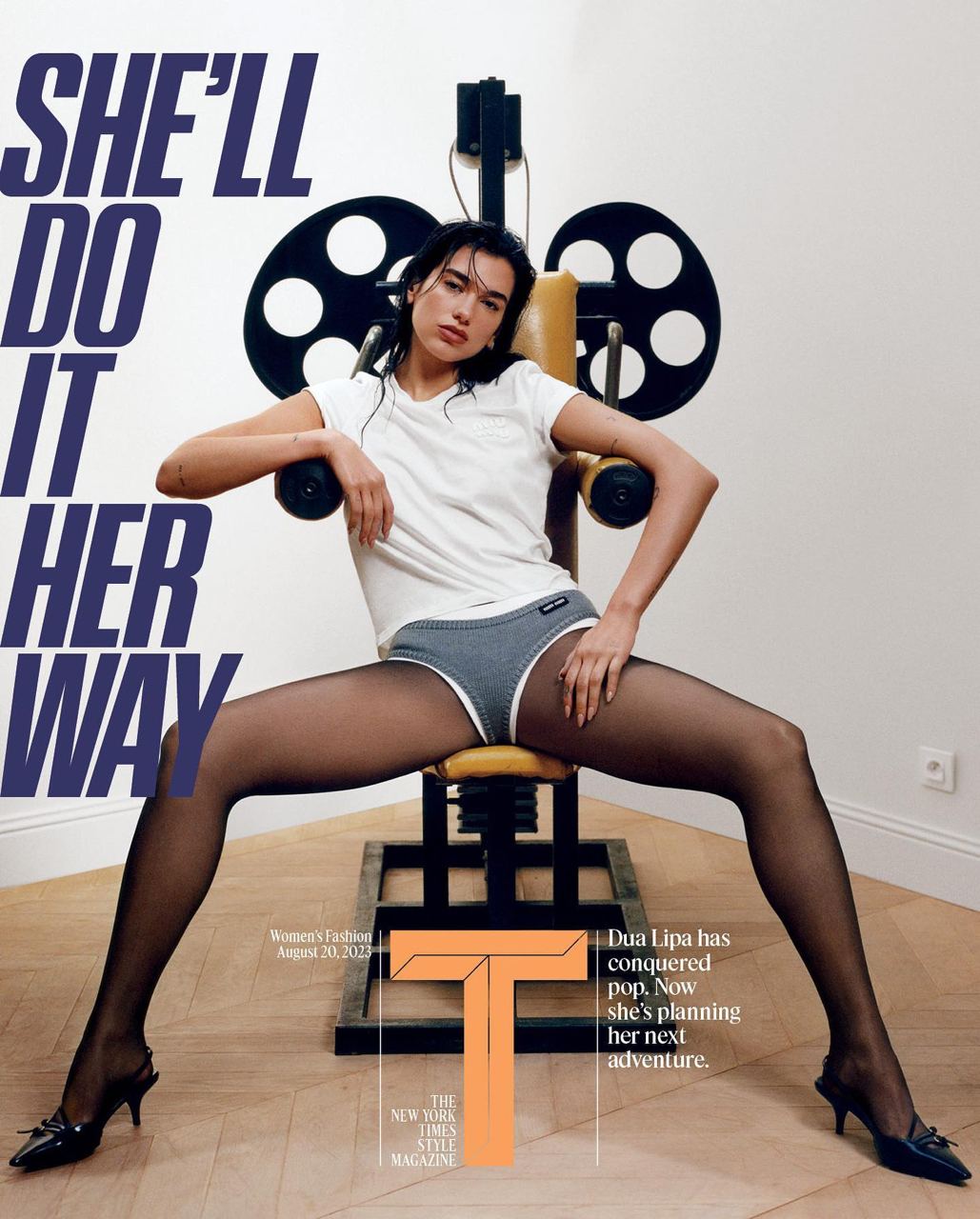 Dua Lipa / The New York Times Style Magazine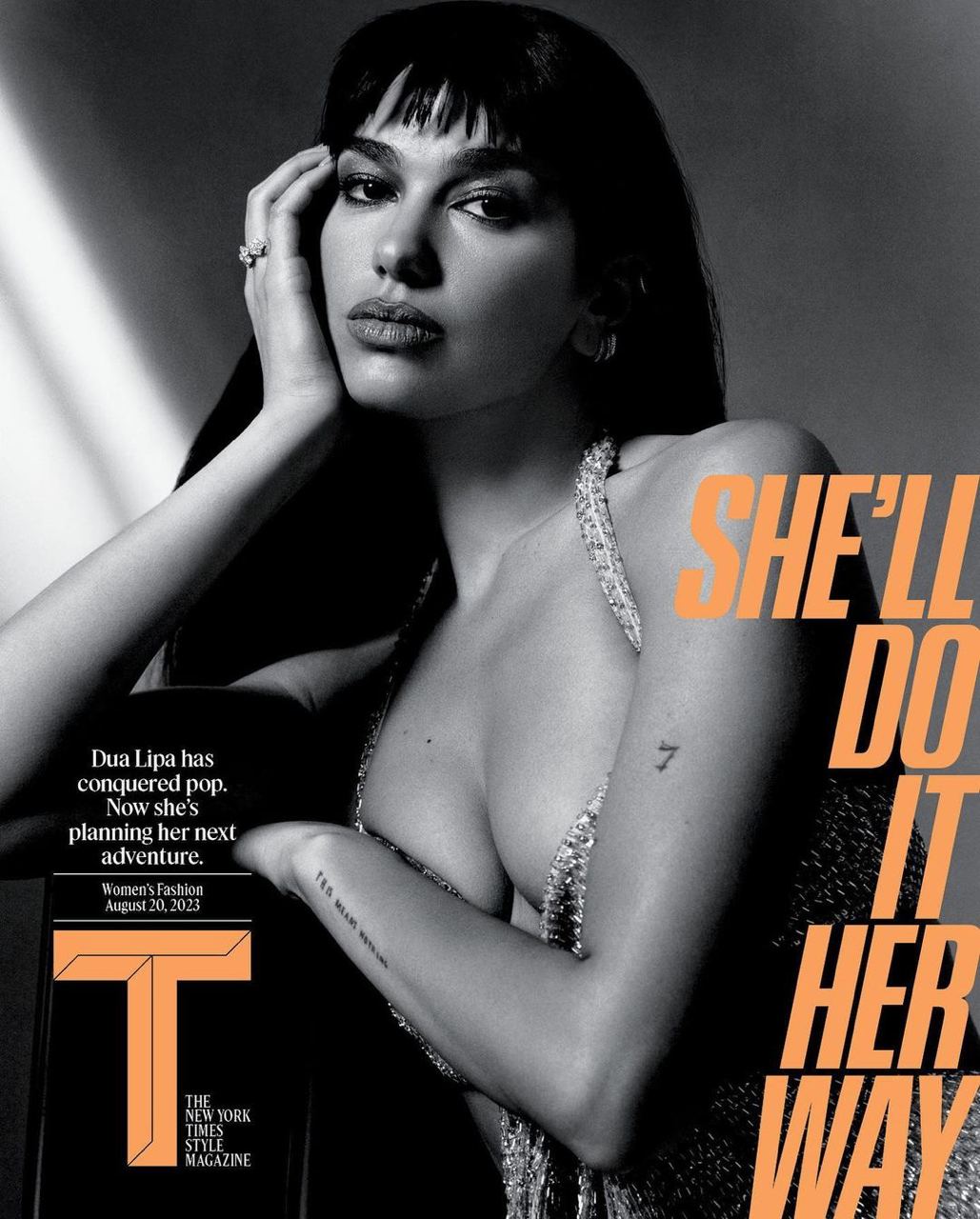 Dua Lipa / The New York Times Style Magazine
Why This Feature Stands Out:
The New York Times Style Magazine is renowned for its exceptional fashion features, and this one is no exception. Dua Lipa's unique and striking choices reflect her individuality, setting trends and inspiring fashion enthusiasts around the world.
Her willingness to take risks and push boundaries is mirrored in her choice of outfits, particularly the Miu Miu briefs, which are sure to become a talking point.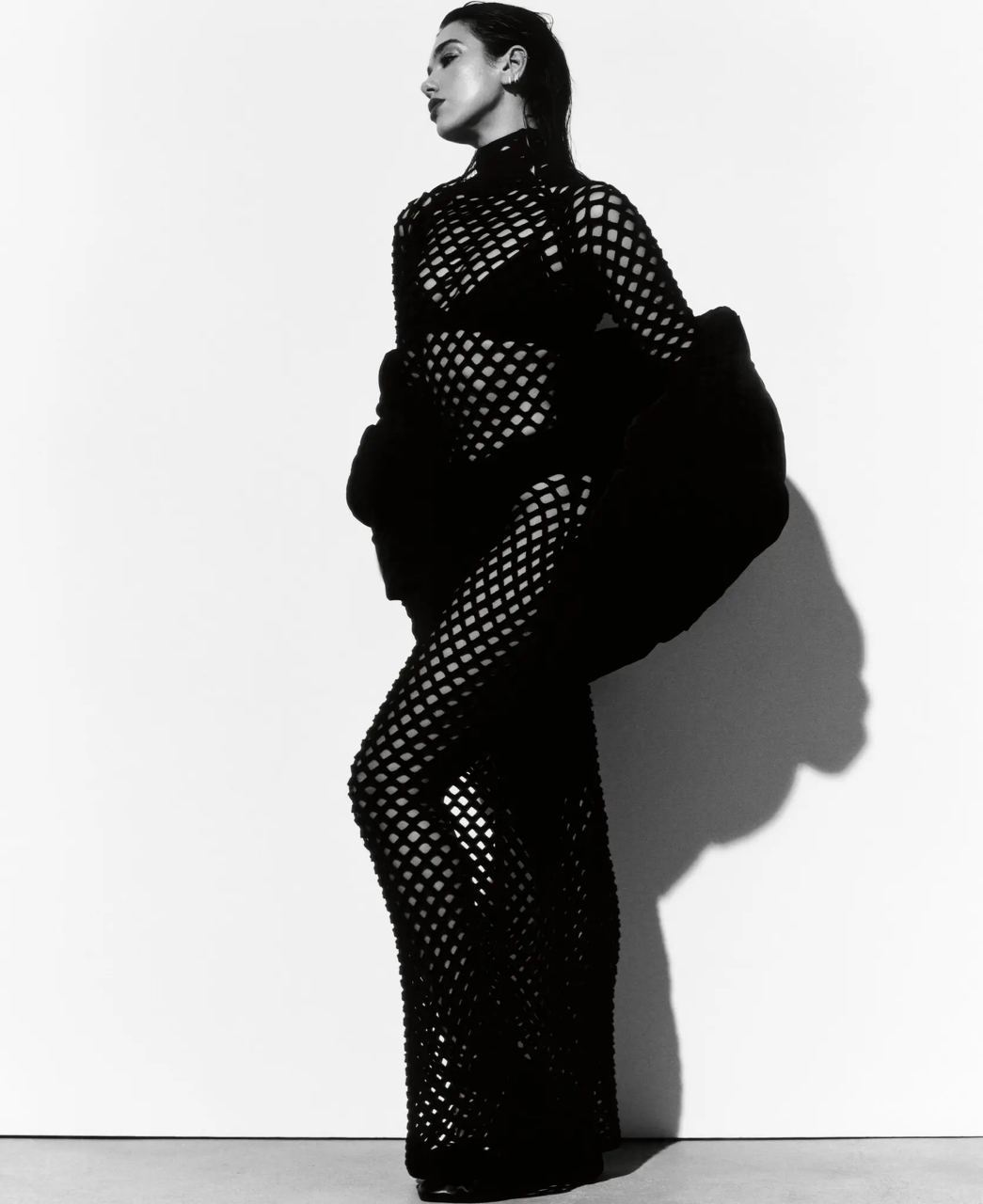 Dua Lipa / The New York Times Style Magazine
This cover and feature in The New York Times Style Magazine is a testament to Dua Lipa's status as not just a musical force but also a fashion icon. Her daring choices and collaboration with some of the biggest names in the fashion industry are sure to influence trends and keep her at the forefront of style. Her fearless approach to fashion is a reminder that personal expression and bold choices are always en vogue.